Papier-Mâché Bespoke Creations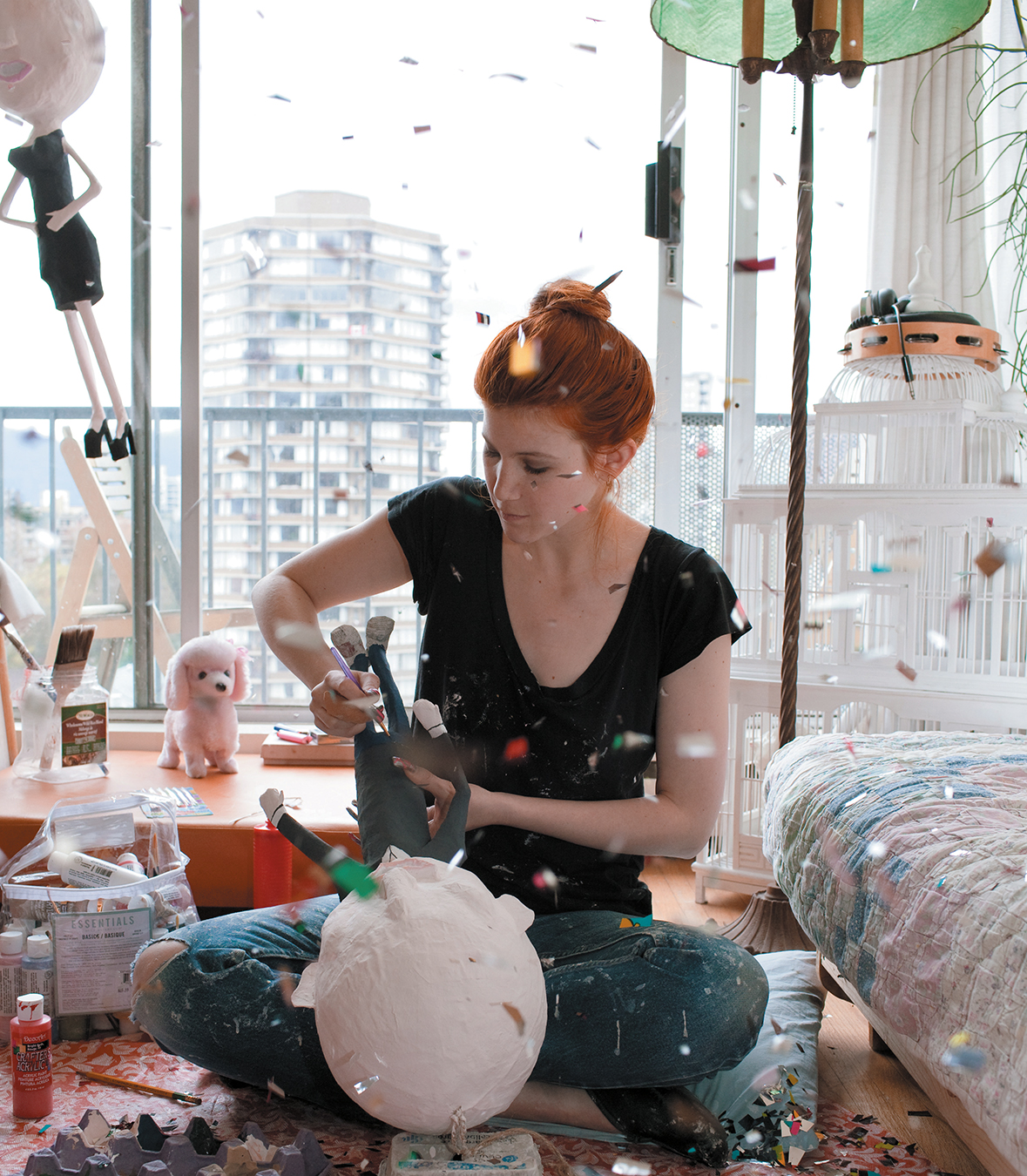 No garden party is quite complete without the bashing and bludgeoning of a piñata. And nothing is more exhilarating than tearing away your blindfold to dive dizzily into a flurry of arms and legs, gathering what you can of its showering innards. Vancouver's crafty Meaghan Kennedy has harnessed the hilarity of this papier mâché tradition, with her custom piñata company, YourPinata.com.
Here, you can contact Ms. Kennedy to create piñatas in the likeness of, well, just about anybody—the guest of honour perhaps, or better yet, a mutual enemy. The latter was the case for will.i.am of the Black Eyed Peas fame, who Kennedy presented this year with a piñata resembling gossip blogger Perez Hilton—a facetious jab at their 2009 MuchMusic Video Awards celebrity showdown. Kennedy was equally happy to smash her own piñata dopplegänger when they arrived at a party wearing the same Roberto Cavalli dress. But she also creates kinder caricatures of friends and family members, whose heads you can fill with all sorts of prizes; the kind of sweet nothings you know and love them for.