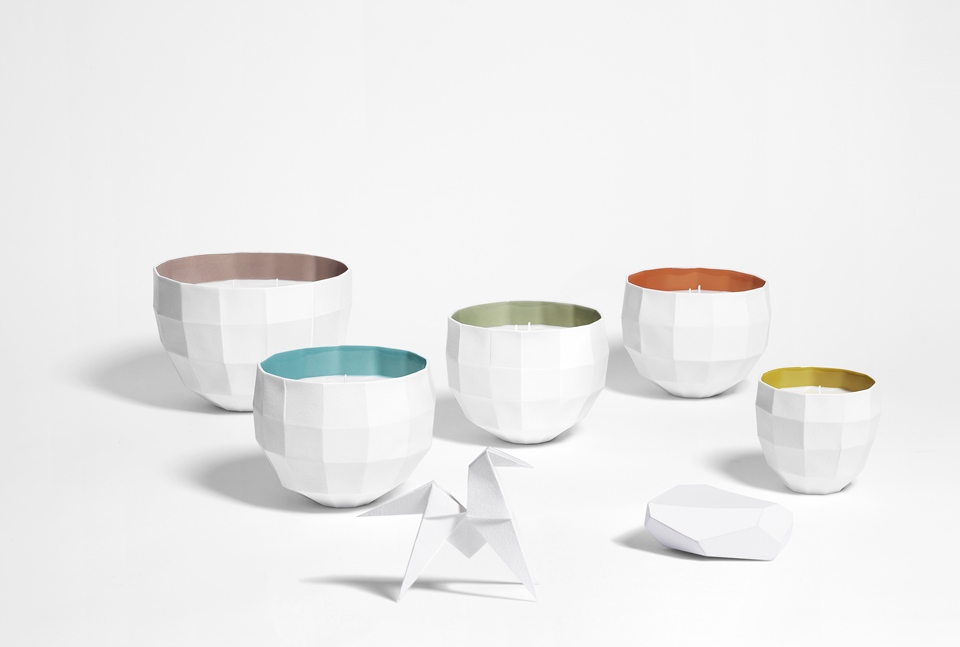 From the Hermès home to yours: Jean-Claude Ellena, Hermès' perfumer since 2004, entrusted the French brand's latest olfactory endeavour to his daughter Céline Ellena. A graduate from Versaille's perfume and cosmetics institution ISIPCA (Institut Supérieur International du Parfum de la Cosmétique et de l'Aromatique Alimentaire), Ellena developed Hermès' Le Parfum de la Maison collection. Rather than a spritz on the wrist, this perfume is an ambrosial treat for your home. Ellena conceived these interior perfumes as reveries; "an interior perfume is a scent that we listen to, an olfactory whisper that pushes us to escape," she says.
Le Parfum de la Maison scents materialize from three objects, all designed by Parisian designer Guillaume Bardet. The origami horse, a play on Hermès' iconic symbol, is a clever travel stowaway to bring a bit of home wherever you go. Its precise paper folds inspire the crisp ceramics of the other shapes: the pebble makes an ideal table centrepiece, and the candle bowl (available in three different sizes) has a unique coloured lining for each scent. The five fragrances range from the smoky leather of À Cheval! to the fresh dew of Temps de Pluie, each with a story waiting to be told.
The collection is available in Hermès boutiques, as well as in selected sale outlets.
Jan 29, 2015
Updated: Mar 28, 2015
Updated: May 10, 2015