Julien Rademaker of Bisou Gallery Shares Insights Into His Eccentric Interior Aesthetic
This interview was not supposed to be about COVID, but the overarching reality of daily life crept into the conversation with Amsterdam-based collector, curator, stylist, and designer Julien Rademaker. Speaking on a video call from his vibrant, terra cotta–coloured gallery in Amsterdam, Rademaker is at ease with his recent decision to open a physical location in the midst of continued lockdowns and restrictions on gatherings.
"You know, it's such a beautiful space. And in Amsterdam, it's quite hard to find a very, very nice space," he laughs.
The founder of the mostly online Bisou gallery has recently decided to take an important step toward bringing his shows to the bricks-and-mortar realm. "I'm still on Instagram a lot, of course, just also physical now," he explains.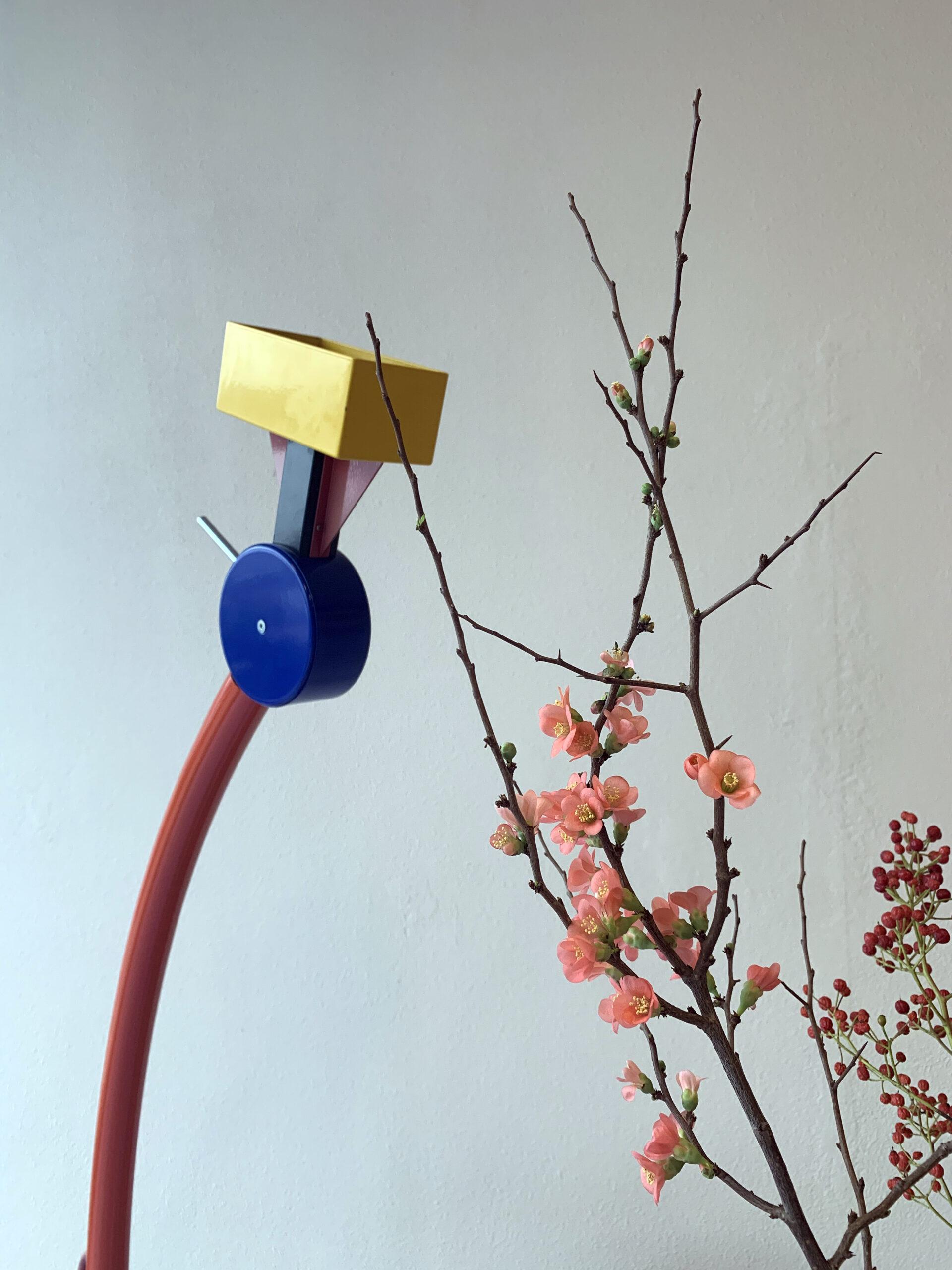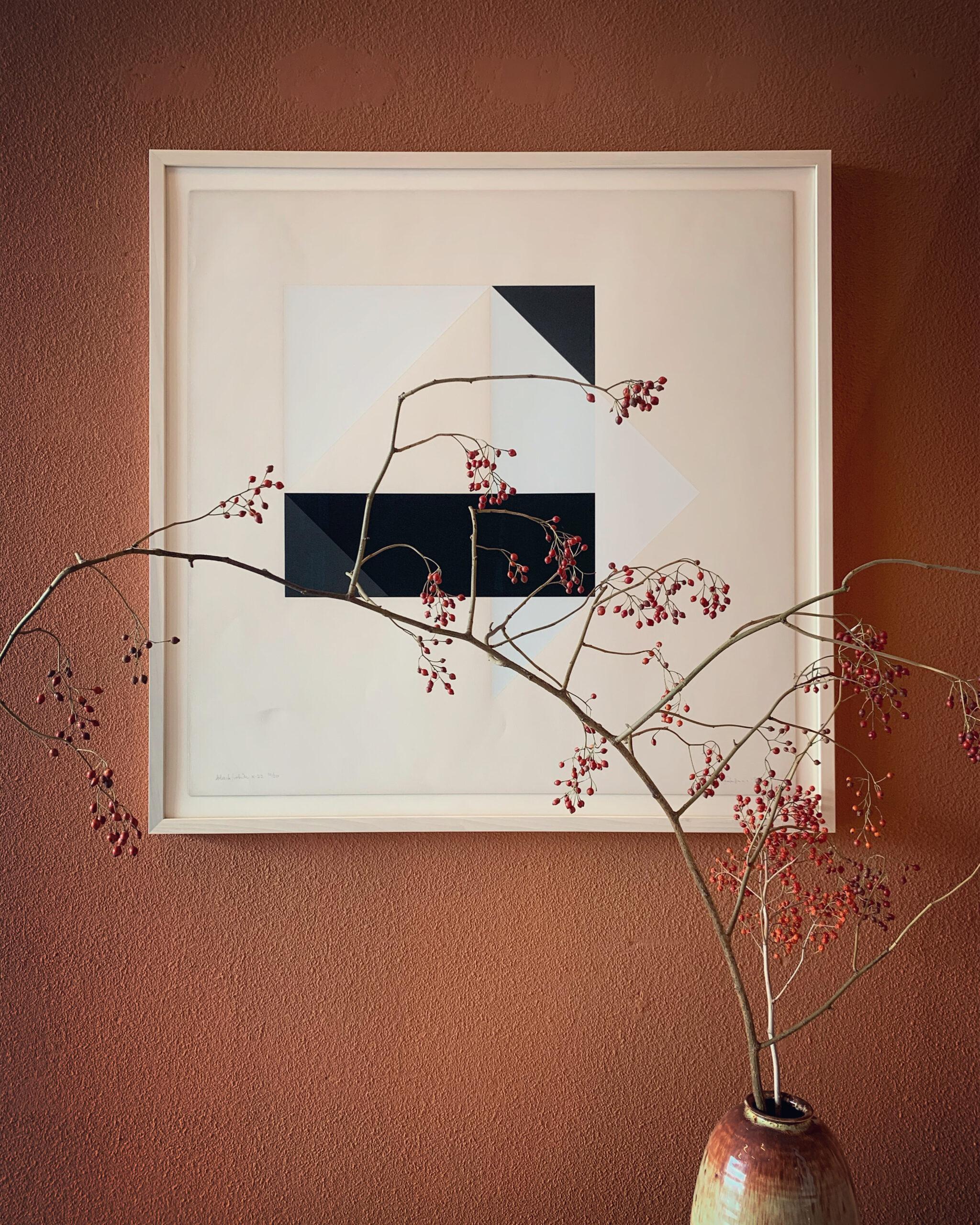 Since November, he has had to be open only by appointment and for pickups, but he has big plans for his gallery, which overlooks Amsterdam's docklands.
"The idea is for the place to change all the time," he says. "Who knows where it's going to go? I definitely want to do a show at some point, with weird furniture. Or I can do a tapestry show. I can do anything I want, basically, because I'm not just an art gallery."
Rademaker rejects the idea of a gallery specializing in any one thing. "I started this because I wanted to sell stuff that I like and that I think is beautiful."
His project is an amalgam of paintings, prints, objects, furniture, and sculptures he has accumulated over the years. His eye for surprising aesthetic pairings has been a constant throughout his career and seems like a natural next step following the success of his blog Gevonden op Marktplaats.
Rademaker, who initially trained as a graphic designer, started the blog in the early 2010s. He would scour the Dutch classified website Marktplaats, unearthing hidden gems and showing them off online, purely for the shared joys of collection and curation.
Over time, he built a collection of art objects and ephemera, which led to some commissions doing interior styling. His ever-expanding repertoire is his strongest asset for these projects, where he can let his intuitive use of unlikely combinations create surreal scenes. This passion has opened his repertoire into a successful interior design practice.
He also spun off Gevonden op Marktplaats into a series of physical pop-ups to actually sell items, which he calls "salons."
"For the stores, I have the chance to, you know, put everything together and kind of mix it and see how all these different styles come together," he observes.
His recent work ranges in scale from a tiny natural wine store completed for friends to the styling of the Amsterdam offices of Sony Music, completed in collaboration with local firm Space Encounters.
For the wine store Troppo Giovane, he developed a custom paint colour, working with a mixer to create a deep red that contrasts with the green floors and turquoise ceilings. "I was a little bit influenced by the '70s, I would say. But also an Italian villa," he says.
The wines are displayed on farmhouse-style shelving along the back wall. In the centre of the space, a dining table seems to be waiting for customers to open a bottle and have a seat amongst friends.
Even through his growing success, he has never left Marktplaats, and his explorations led him toward collecting and curating when he discovered two prints from the Japanese artist Kumi Sugai on the website. "It started off, for me, with buying two pieces and selling one. And it went on from there. I only sell what I have more than one of," he says. " But now I have, like, 150 pieces myself, so I'd like to sell more. It's an obsession, I guess."
Kumi Sugai now makes up roughly three-quarters of Bisou's collection. The artist's bold geometric shapes and colours match Rademaker's eclectic taste.
"Markplaats always helped me keep an open mind towards stuff that a lot of dealers overlook. For me, it's much more interesting to find stuff that nobody knows, and that's also very good. And you can, like, adopt it".
Rademaker looks forward to opening his gallery once it is safe to do so, and to continue pairing the weird and wonderful things he finds along the way.
"It's easy to find stuff that people already know. But it gets interesting when you find something that actually no one knows about, and you can still put it in a gallery and see what it looks like," he says. "Maybe we don't know who made it; maybe it's not thousands of euros. But it's still equally interesting as a form, as a piece, whether it's art, furniture, ceramics, whatever. That's what I always want to do."