Jacques et Anna's Contemporary Canadian Lighting
The boutique Montreal studio bringing new light to the industry.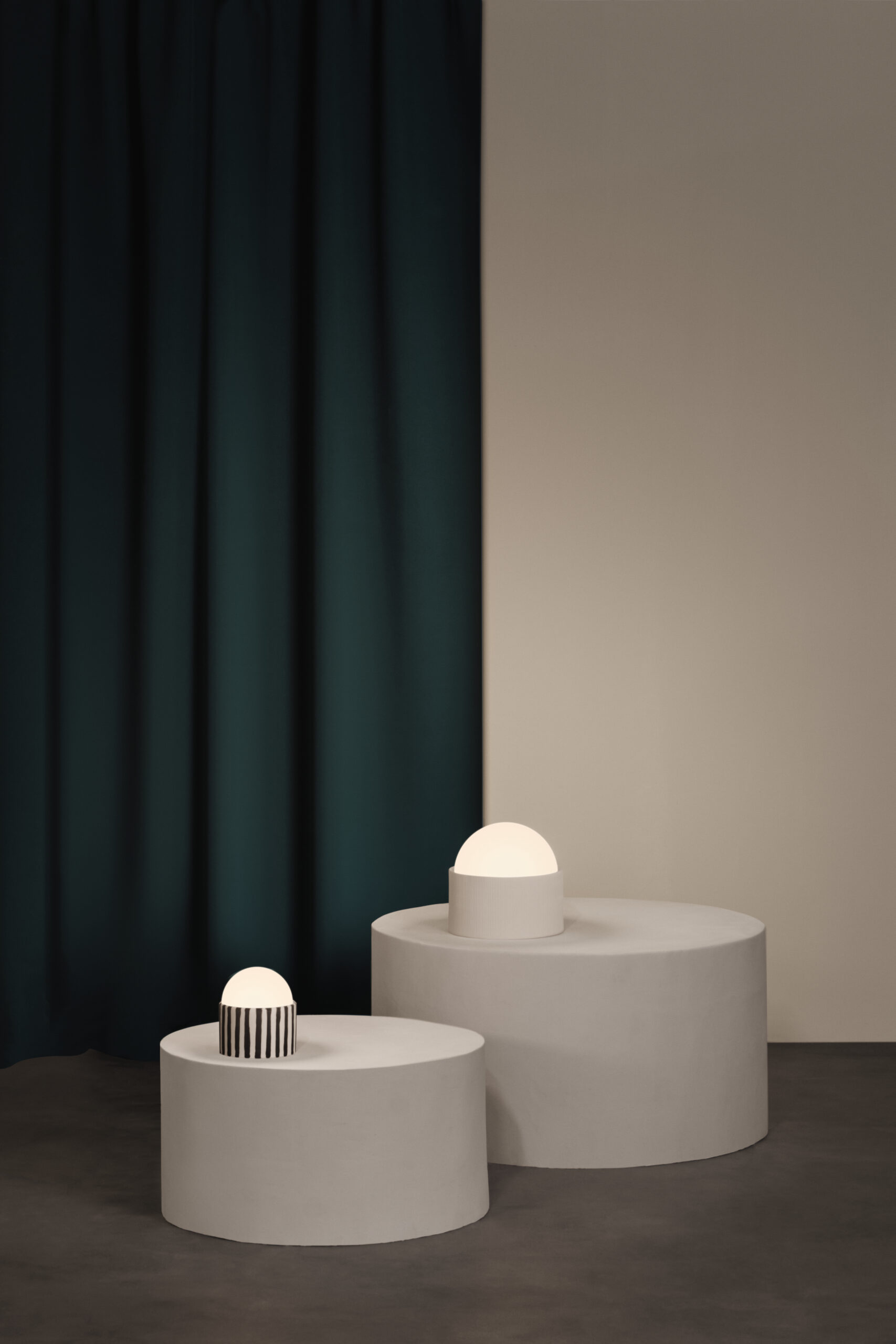 "Lighting has the power to drastically change the mood, and when it happens, there's always a small miracle," says Anaïe Dufresne, founder of Jacques et Anna in Montreal. The designer launched her lighting studio in 2016, in collaboration with her father, Jacques Pharand, who has since retired. Dufresne coupled her background in theatre set design with her father's 35 plus years of experience as an engineer to create sleek contemporary and sculptural lights.
"We have always been close to each other, and the strength of that relationship makes everything that we've built together more powerful and more precious," Dufresne says of working with Pharand. "Despite the complexity of the challenges and ordeals, my father and I are really alike—we like to laugh a lot, so pleasure is always there." While Pharand still occasionally contributes technical drawings and troubleshoots manufacturing challenges, Dufresne is at the helm of Jacques et Anna.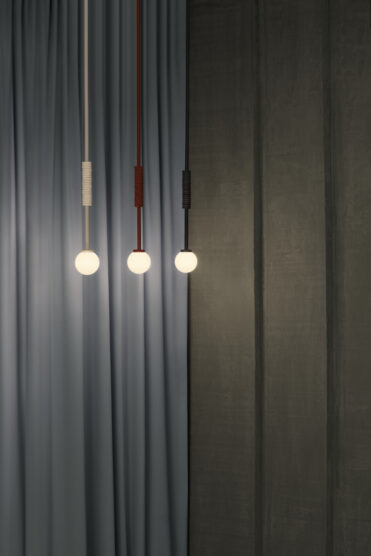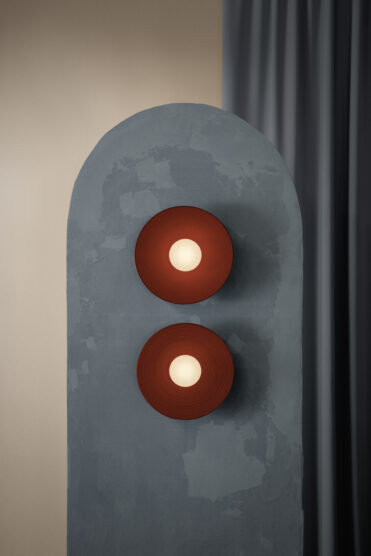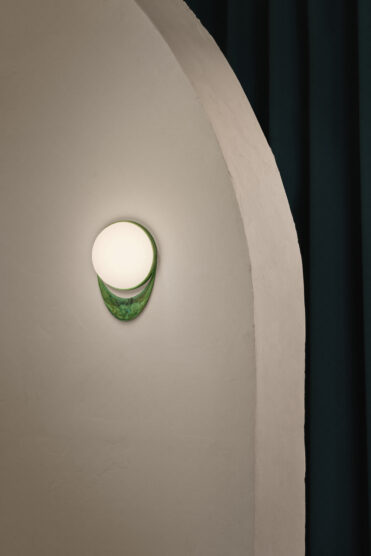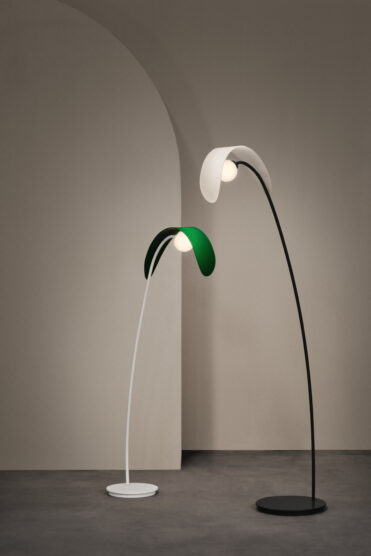 For Dufresne, an interest in lighting served as "an essential guide" through her academic and professional career. After finishing her studies, she worked as a set designer and at a friend's restaurant. "One day, that friend asked me to help with the new lighting for the restaurant, and after this first experience, contracts culminated in the creation of the studio," Dufresne explains.
Jacques et Anna works with both commercial and residential clients, drawing on an impressive roster of electrical technicians, woodworkers, and metal and acrylic artisans, and teaming up with local design and architecture powerhouses including la Shed, Catherine Catherine, Jean de Lessard, and Ivy Studio. Personalization is key for the firm, which mostly creates made-to-order items, and customers are encouraged to stop by the bricks-and-mortar location, which opened in Montreal's Mile End neighbourhood in summer 2021, to meet the team first-hand, in addition to shopping on the new online store.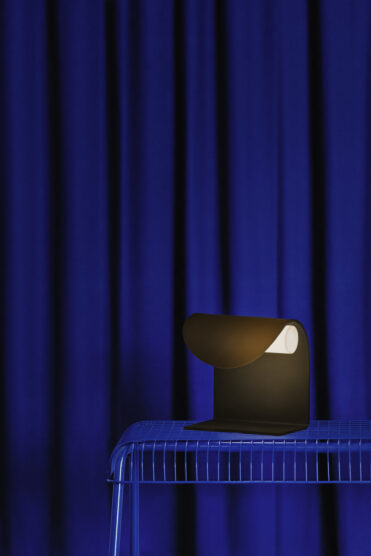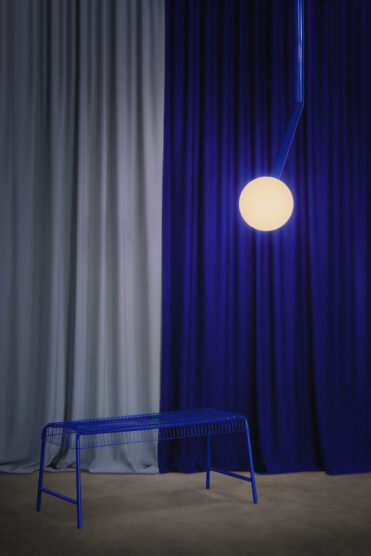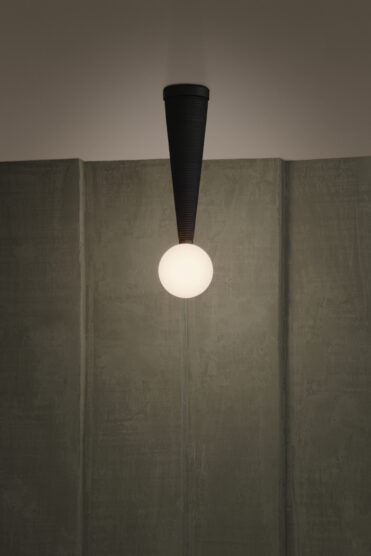 The studio continues to launch new pieces, like the 2023 Tours, made in collaboration with ceramic artist Sarah Jeanne Riverdy; frosted acrylic versions of the Bolito, a timeless round wall sconce; and the Toucan, a tabletop lamp that drips over a cylindrical bulb.
Those who frequent Montreal's dining scene will notice Jacques et Anna's illuminated creations in Paloma, Shay, Moccione, Melba, Café chez Téta, Café In Gamba, and Cerise. Dufresne constantly searches for design inspiration, finding it in movies, objects, books, flowers, and nature, as well as attending contemporary design fairs and exhibitions to keep up with the evolving industry. Seven years in, adding the lighting at the end of a project when everything else has been installed still hasn't become old for her. Her team installs the clients' carefully chosen lamps and turns them on. "Suddenly, everything becomes alive and the room has a mood," Dufresne says. "It's also the sign that the project is finished. To be the finishing touch, and the fact that this final touch illuminates the project, is always incredible."
Photography by Alex Lesage.