Grand Relations on Communicating the Future of Nordic Design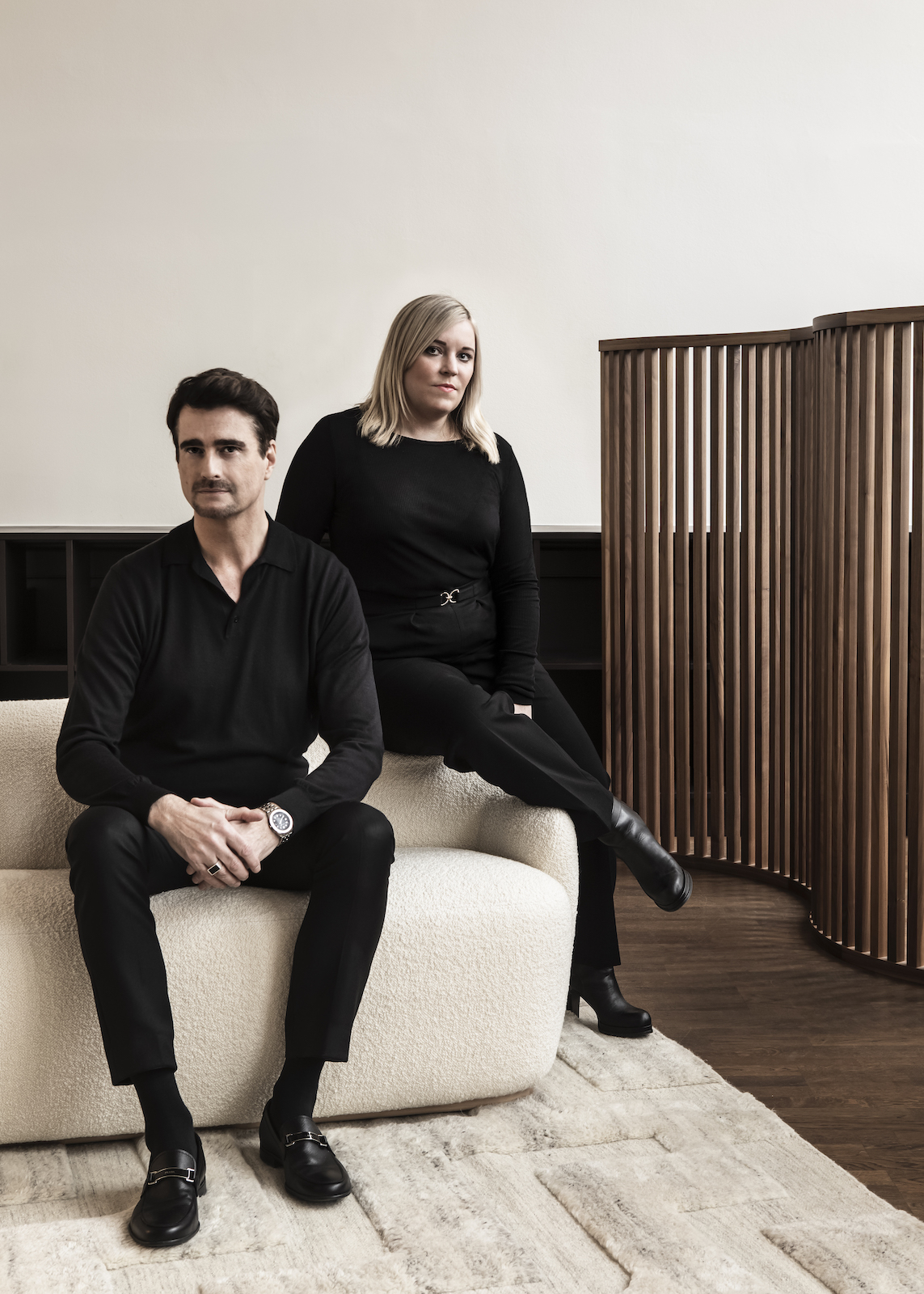 Founded by Hans Hjelmqvist and Tove Regnander, Grand Relations is known for crafting identities for some of Scandinavia's biggest names in design. The Stockholm-based public relations firm boasts a robust client roster including iconic designers such as Carl Hansen & Søn, Svedbergs, and Kasthall as well as European and international clients like Arper and MUJI. Since the firm's launch in 2014, Hjelmqvist and Regnander have played a key role in the development of the identity of what the duo refers to as Scandi 2.0–a more global, sustainable, and progressive evolution of Nordic design.
Instantly recognizable for its simple, practical, elegant designs, the Scandinavian style has had perhaps an unparalleled impact on contemporary design at large. IKEA brought Nordic principles to the global masses—but the next iteration is about narrowing the gap between consumer and product to foster a more authentic relationship. "[A question] we ask ourselves about the industry is how brands can saturate this new and amplified 'need of the masses' without exploiting the planet and its resources," they say in a joint interview. "We can think of few things worse than unnecessary mass production.—particularly if that takes focus from beautiful classics."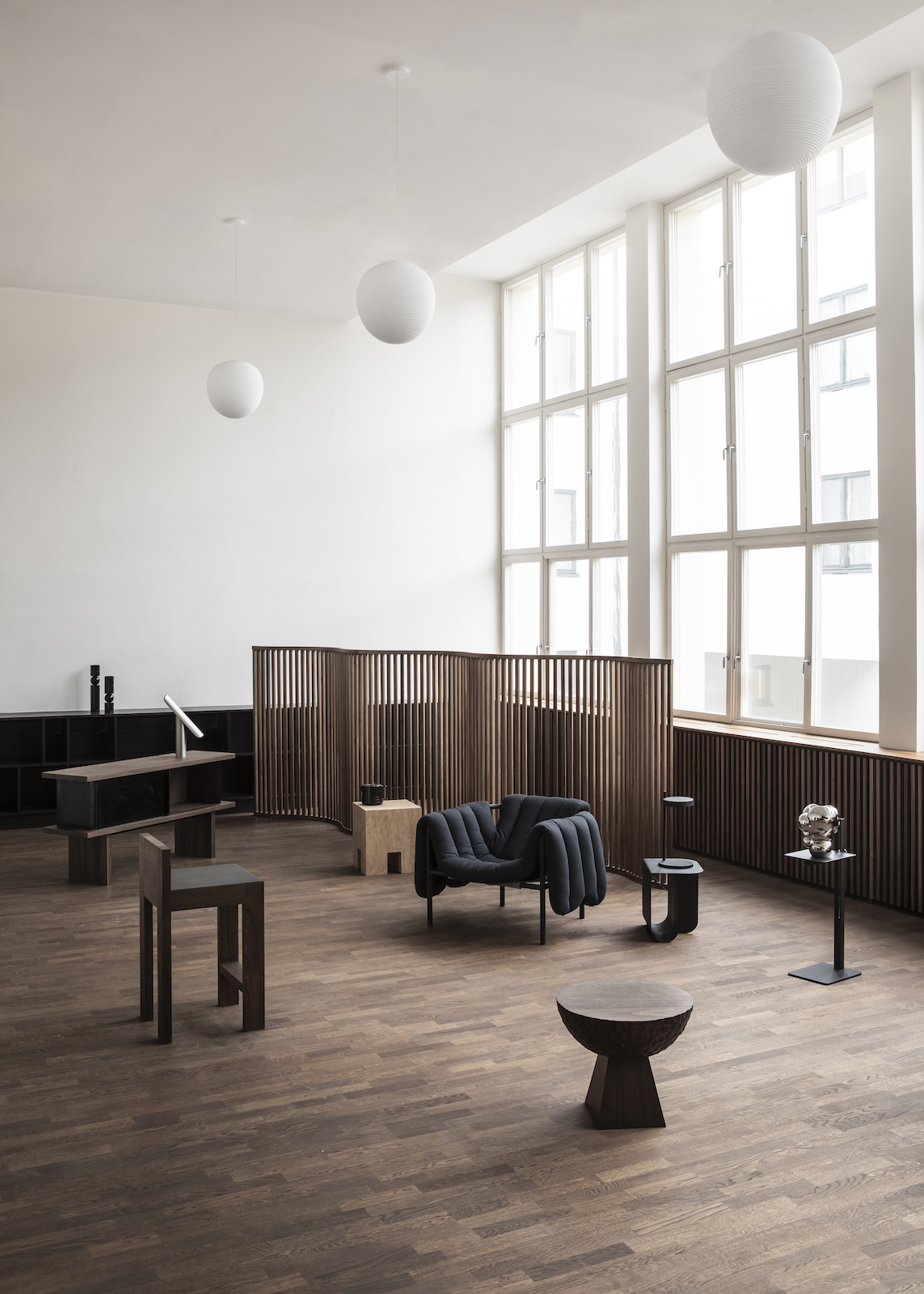 Championing the hallmarks of Scandinavian design means a two-pronged approach: both a return to form as well as an advancement of Nordic aesthetics. "Scandinavian design has evolved a lot over time. It used to be all about functionality, clean lines, white, and minimalist. But in the new Scandi 2.0 we're seeing tendencies like earthy palettes embracing contrast with darker hues and materials, such as dark brown, black, and dark-stained wood," they say. "This updated version of Scandinavian minimalism also incorporates global influences." Hjelmqvist and Regnander point to a new appreciation for imperfection, rougher surfaces, organic shapes, and implementing natural materials with patina.
The duo point to interior decorator Louise Liljencrantz, co-founder of Veermakers, as one designer leading the way in counteracting mass production. The brand's presentation at Stockholm Design Week 2021 (shown at the Grand Relations Stockholm showroom) presented well-made chunky, on-trend furniture with rich textures and fine finishes, a thesis in slow design.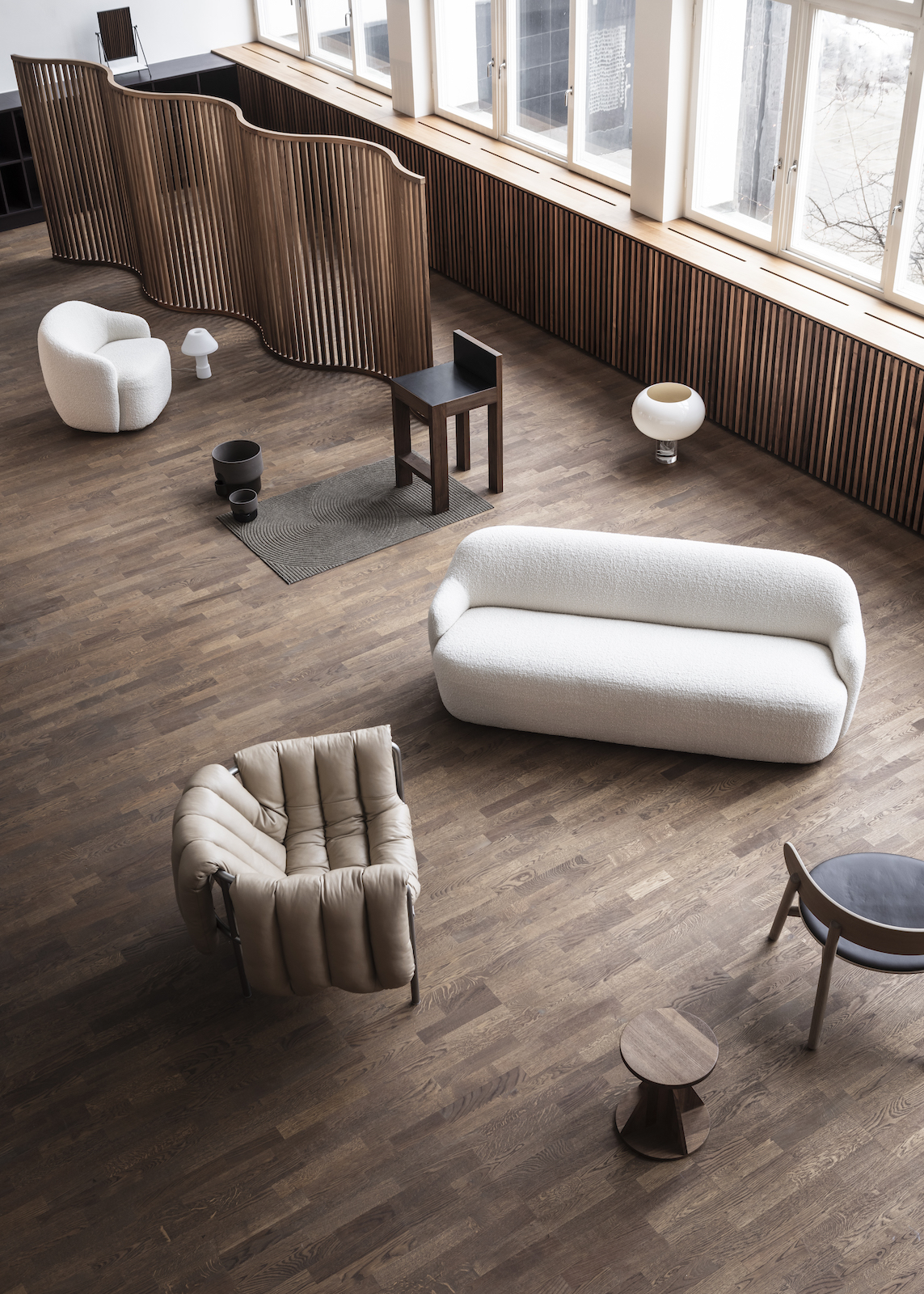 Essential to achieving advancement in sustainability and aesthetics is recognizing the need for increased diversity in design in northern Europe. "In terms of diversity and representation, the industry needs to do some soul searching to evolve and become a more reflective and inclusive space," Hjelmqvist and Regnander reflect. "We also believe that brand health is somewhat of a new currency in the design industry. We believe that brands that have done solid brand stewardship work in terms of values, durability, sound materials, and authentic, long-lasting craftsmanship will have a great advantage." Centring their vision on a brighter, more inclusive future, Grand Relations seems poised to promulgate the next evolution: Scandi 3.0.
Interior Styling by Caroline Sandström/LINK Deco
Photography by Mike Karlsson Lundgren/LINK Deco