Caserío Azkarraga and La Revelía Restaurant
In the hills of the Urkiola natural park in Basque country, a 19th-century domicile sat worn and slumped, from the ravages of time and of people. Based on the restrictions of this heritage house and the other local farmhouses, BABELstudio and Bonadona Arquitectura had to use the existing structure to guide the transformation of the historical structure into a fully equipped retreat and regionally based restaurant—La Revelía —for a renowned Bilbao chef and his family.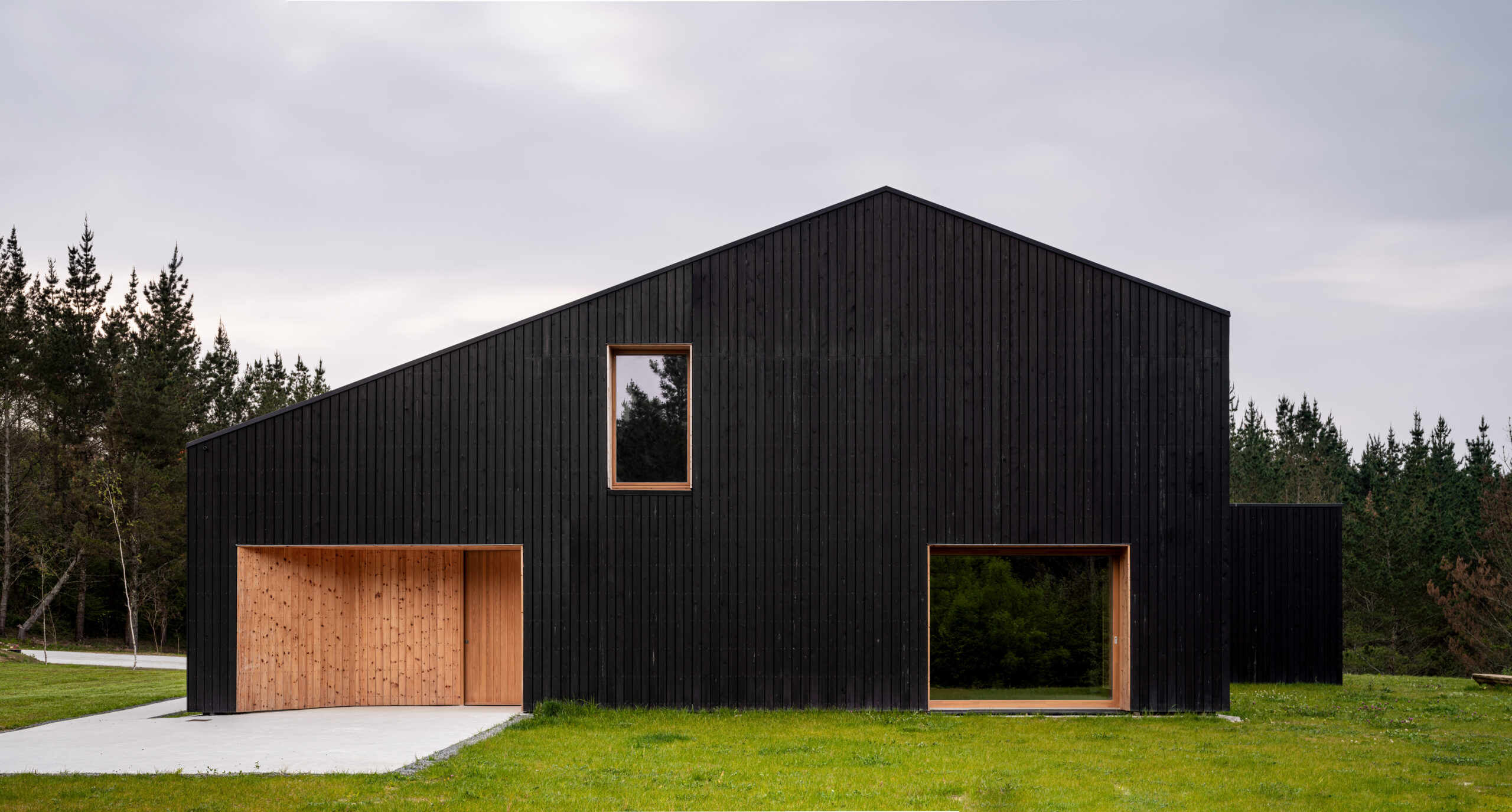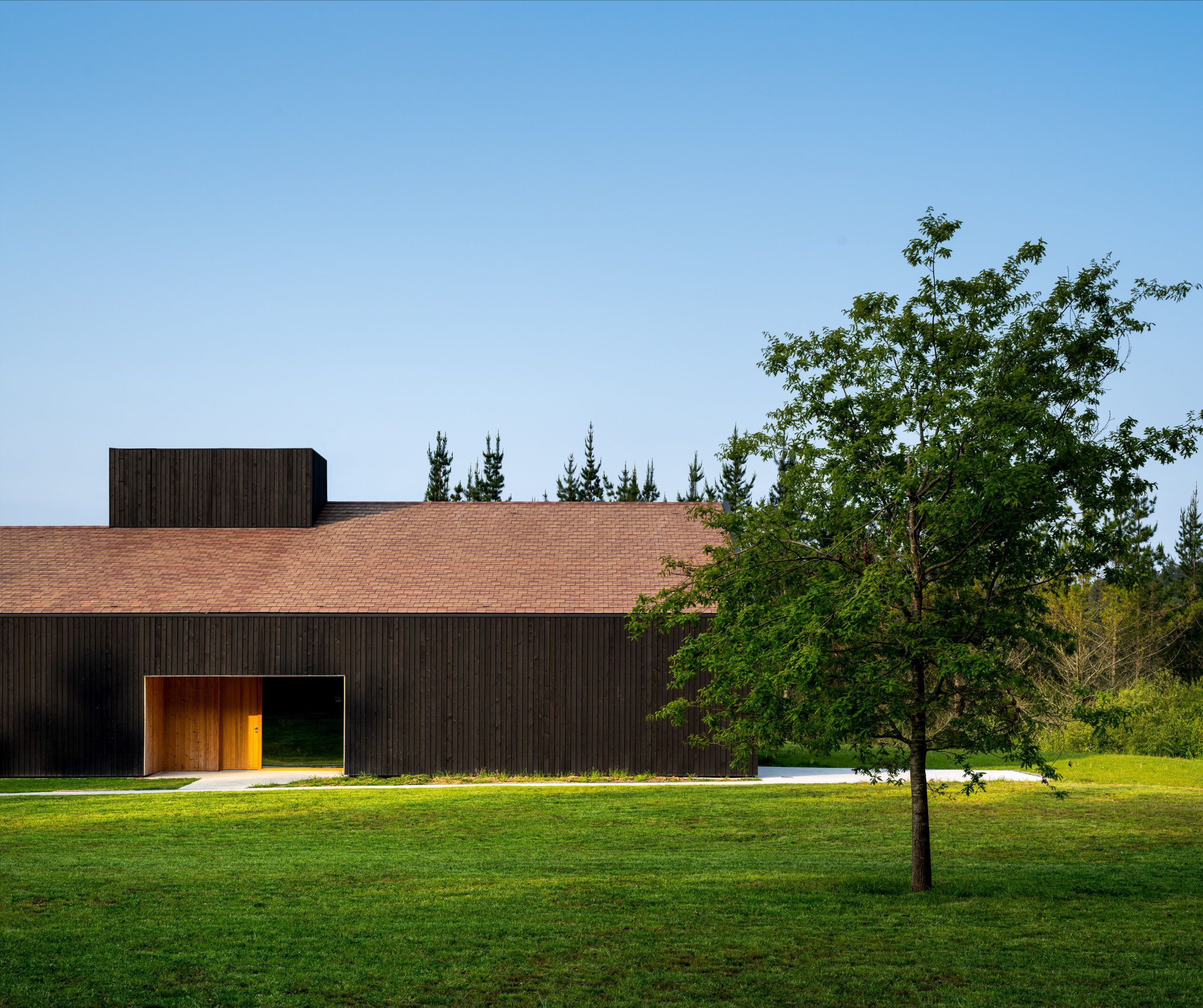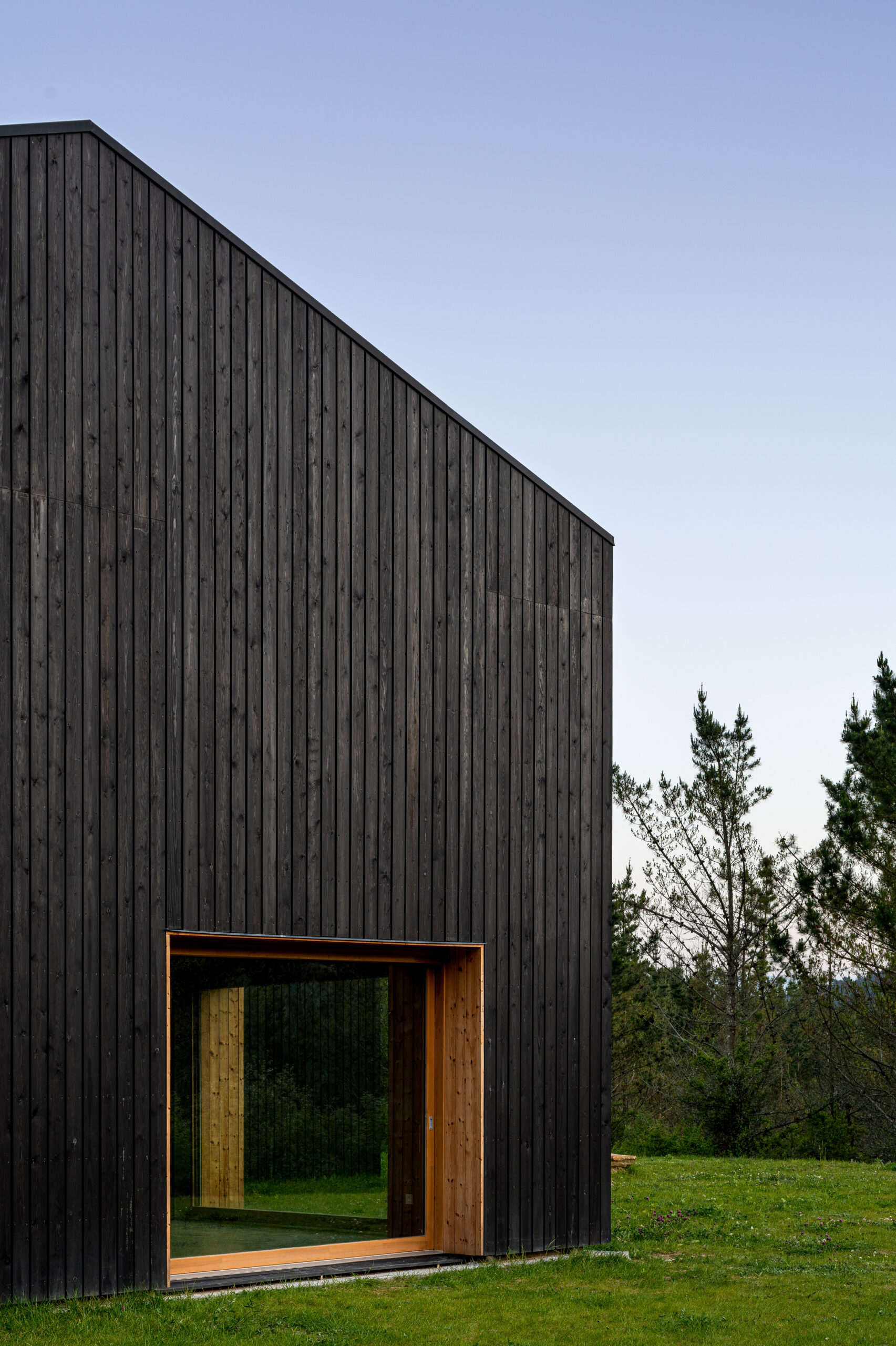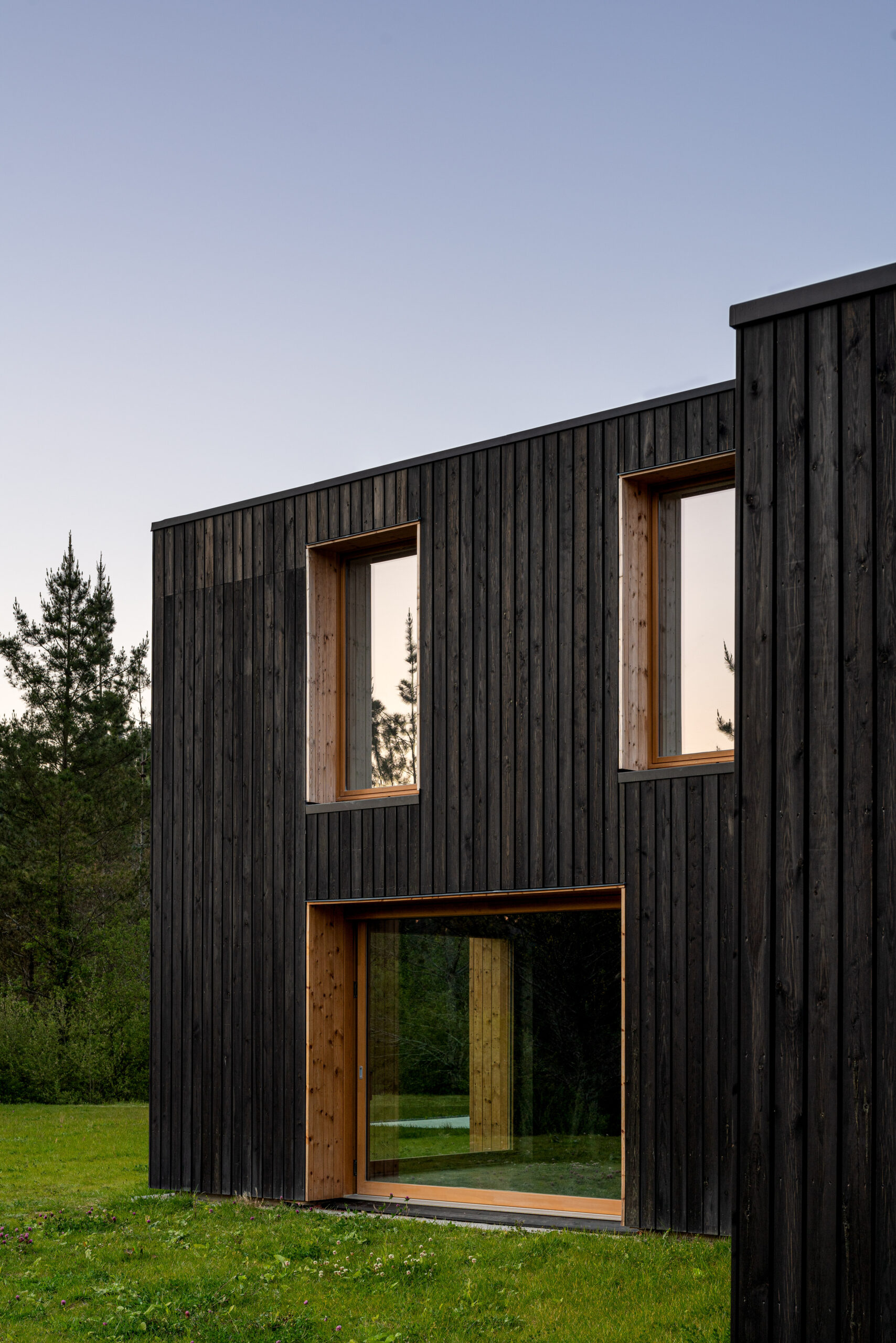 Because of the constraints and the age of the existing stone walls, the architects decided to keep the restaurant and living areas all on one level and have an abbreviated space above the restaurant for lodging for agrotourism guests. By expanding the ceiling of the main living area into a slanted double-volume room and building an extension for the family's private suite, they maintained the home's historical integrity. A large cement wall placed in the middle of the structure supports the new envelope and separates the family's areas from those devoted to culinary tourism.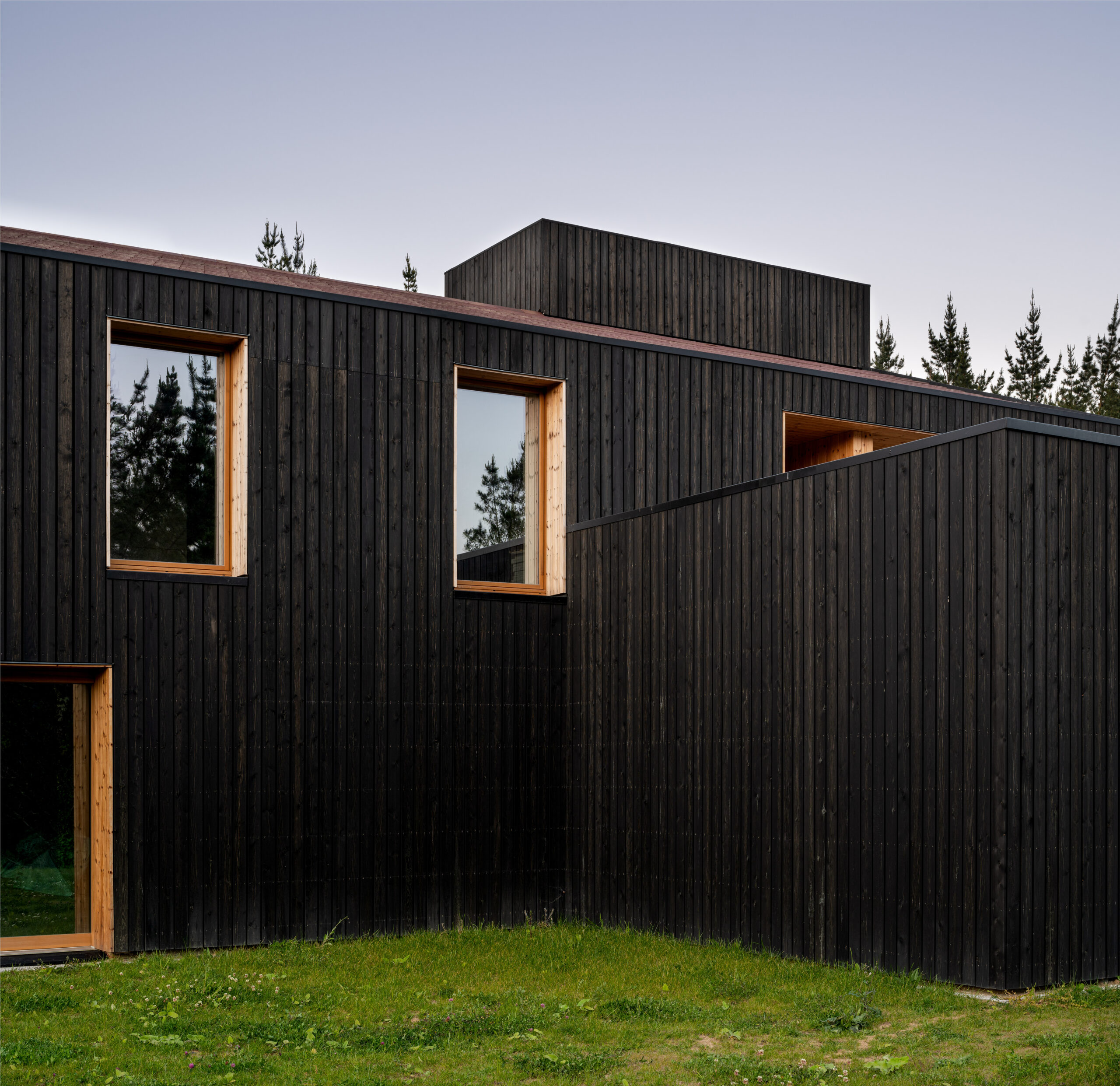 Though the home has a relatively sealed façade of closely slatted black-stained pinewood, a series of entrances throughout allow for flow to the outside: the primary bedrooms off the living area open up to the exterior garden. In the centre of the structure is a spa area with a swimming pool and sauna.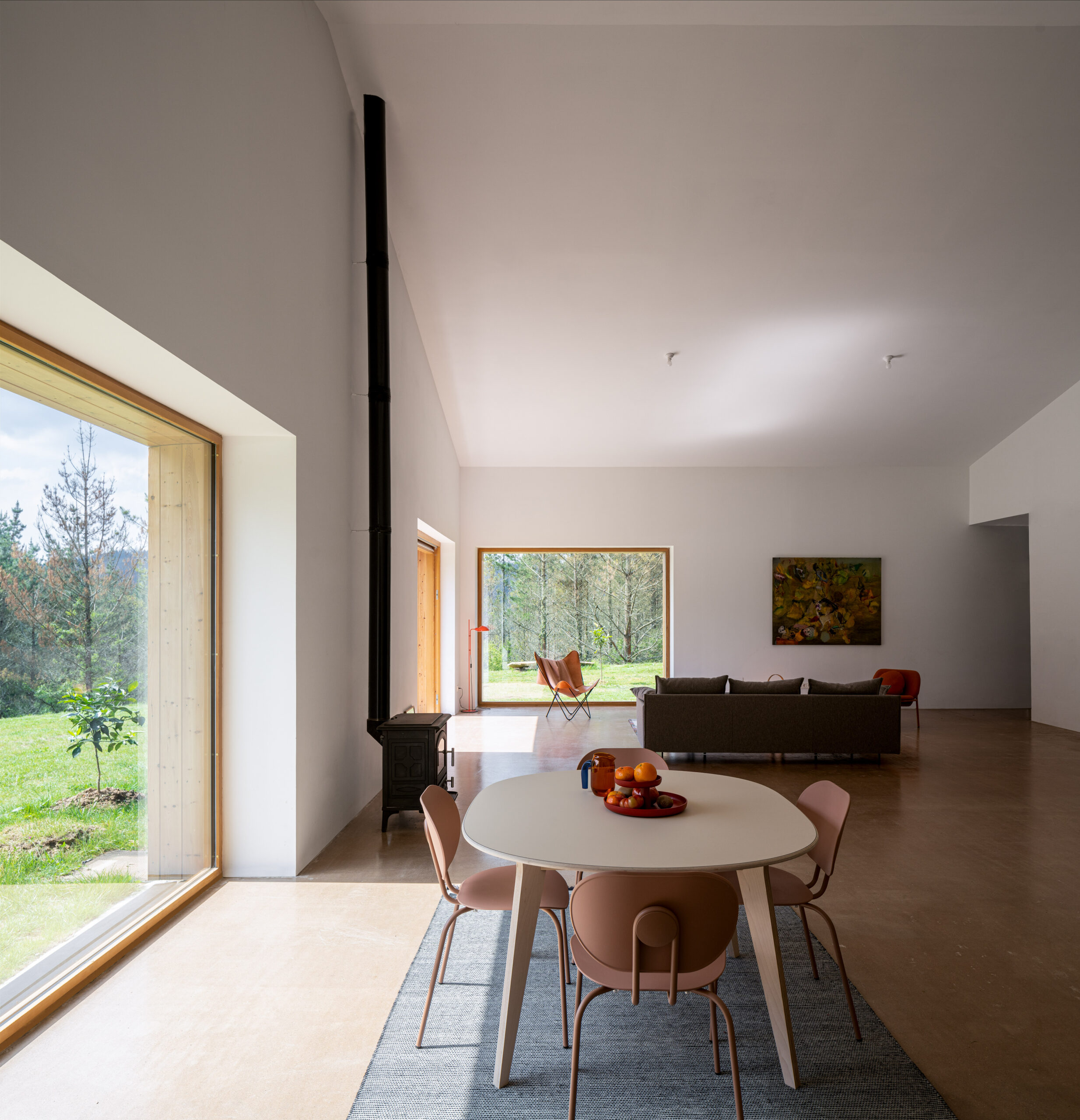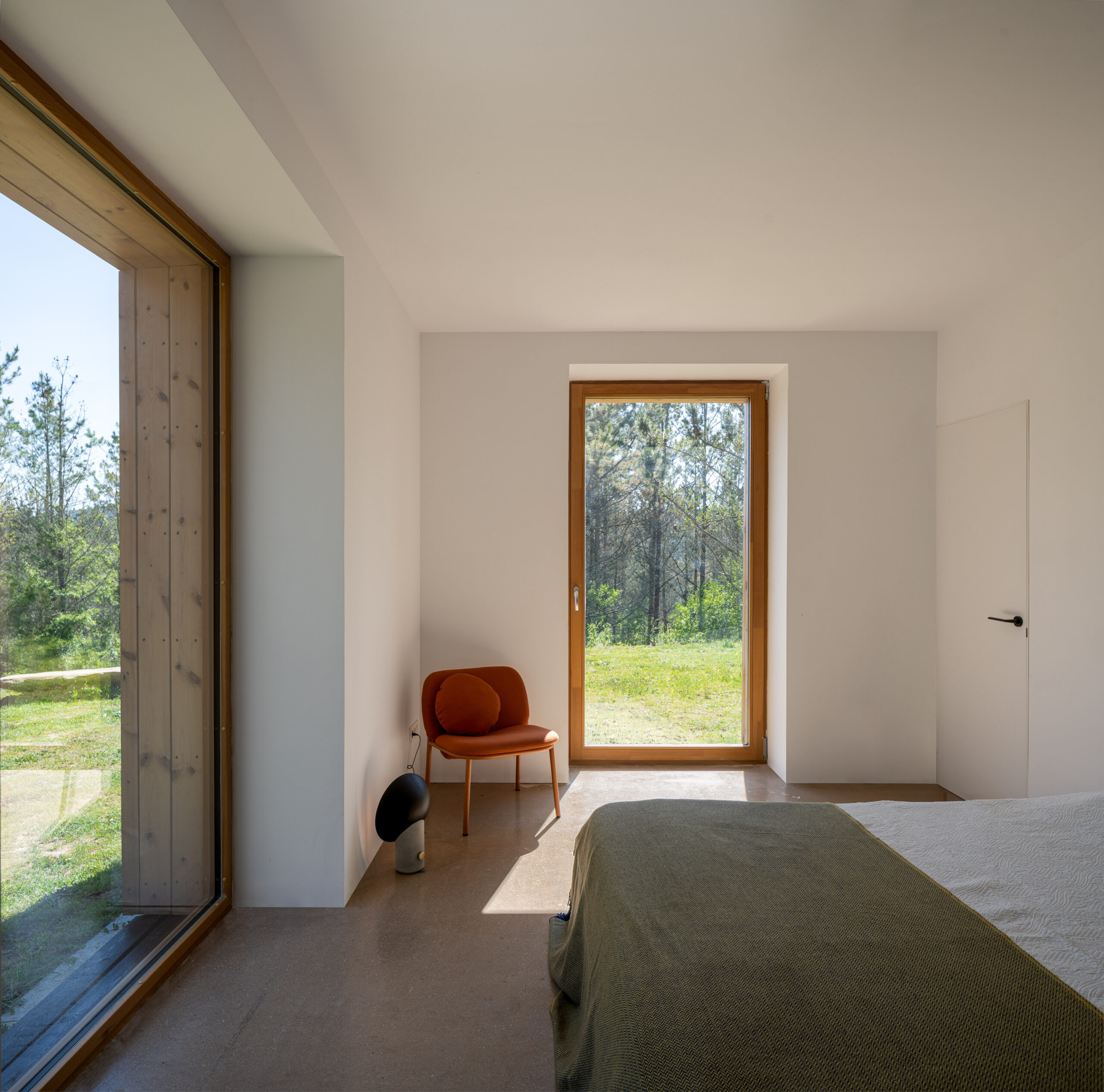 Materially, the black-stained pinewood of the exterior interacts well with inset accents of unstained wood in the niches, and the slightly red hue of the roof references gives the structure varying personalities when viewed from different angles. Plaster interiors are placed in front of the pre-existing stone walls, and part of me wishes they had given more prominence to this ancient materiality. Alas, there is plenty of stone present in the Nero Marquina marble used in the bathrooms, the swimming pool, and in the restaurant partition wall that with a paned glass window separates the kitchen. Terrazzo flooring throughout adds solidity and references the stone.
The interesting format of the windows is due to the sustainable approach typical of BABELstudio and the desires of the clients. Because of this, the heat envelope was one of the main considerations, and the house is insulated to be extremely energy efficient.
This is one home you can check out for yourself, and the rotating locally inspired menu of La Revelía is already turning heads.
Part of our Home of the Week series. Read more HERE.
Photography by Biderbost Photo.