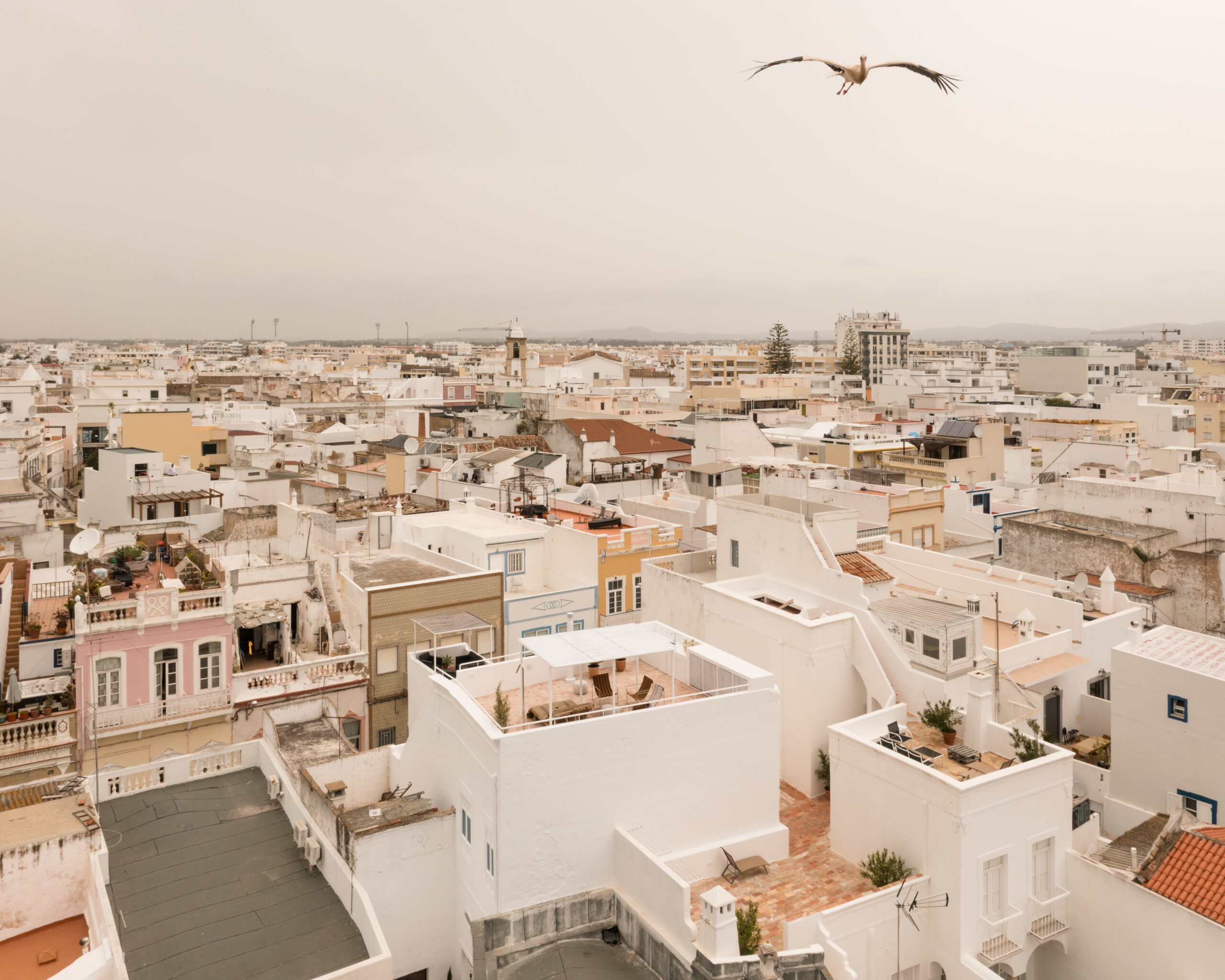 Atelier Rua is a multidisciplinary firm working out of Lisbon, Portugal. Casa Dois is a guest house in the town of Olhão, next to the Rio Formosa, a lagoon that runs down the coast in the Algarve region of southern Portugal. The area is known for its fishing villages and beautiful beaches, and in the vacation spirit, this week's house is available for rent through the boutique holiday company the Addresses.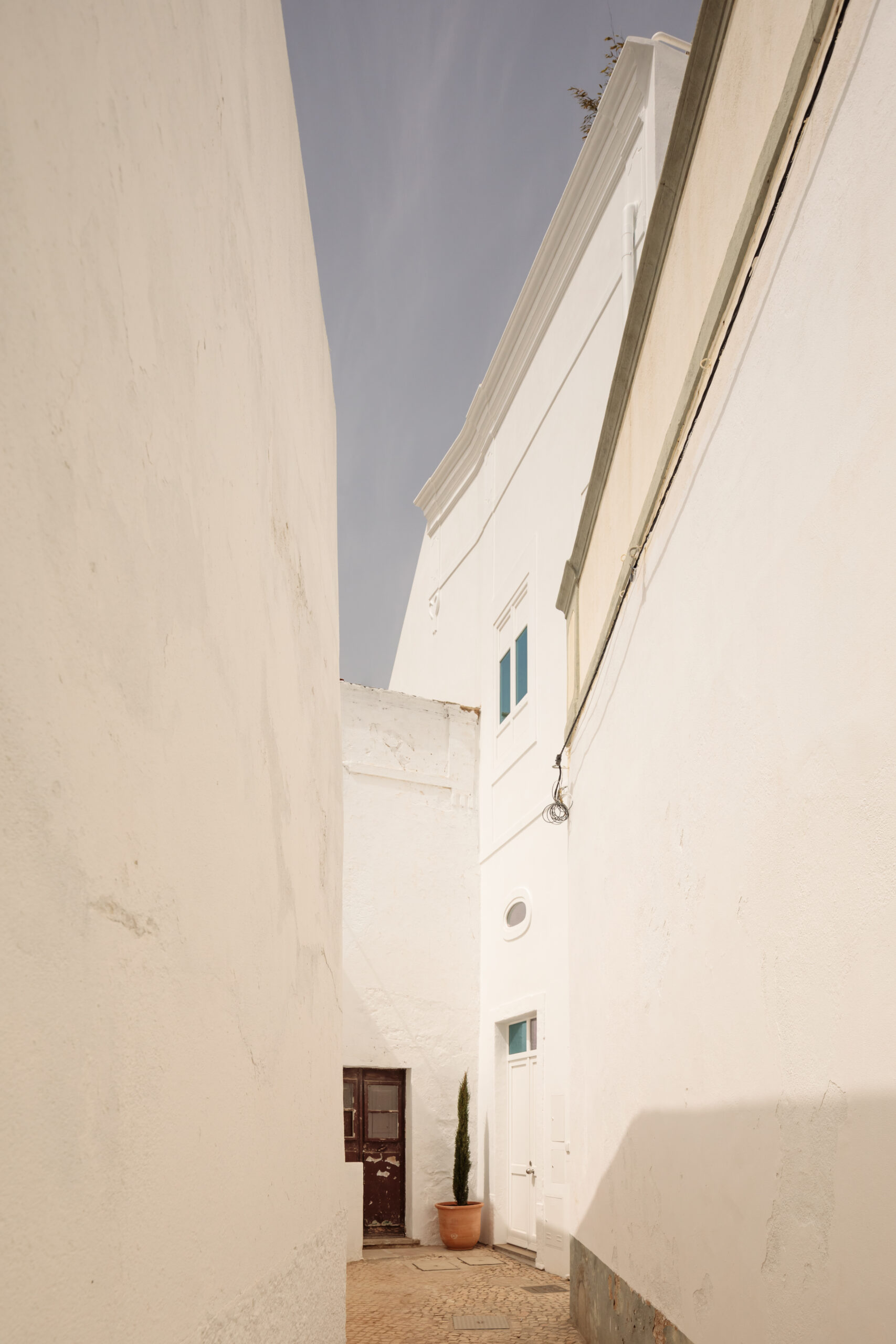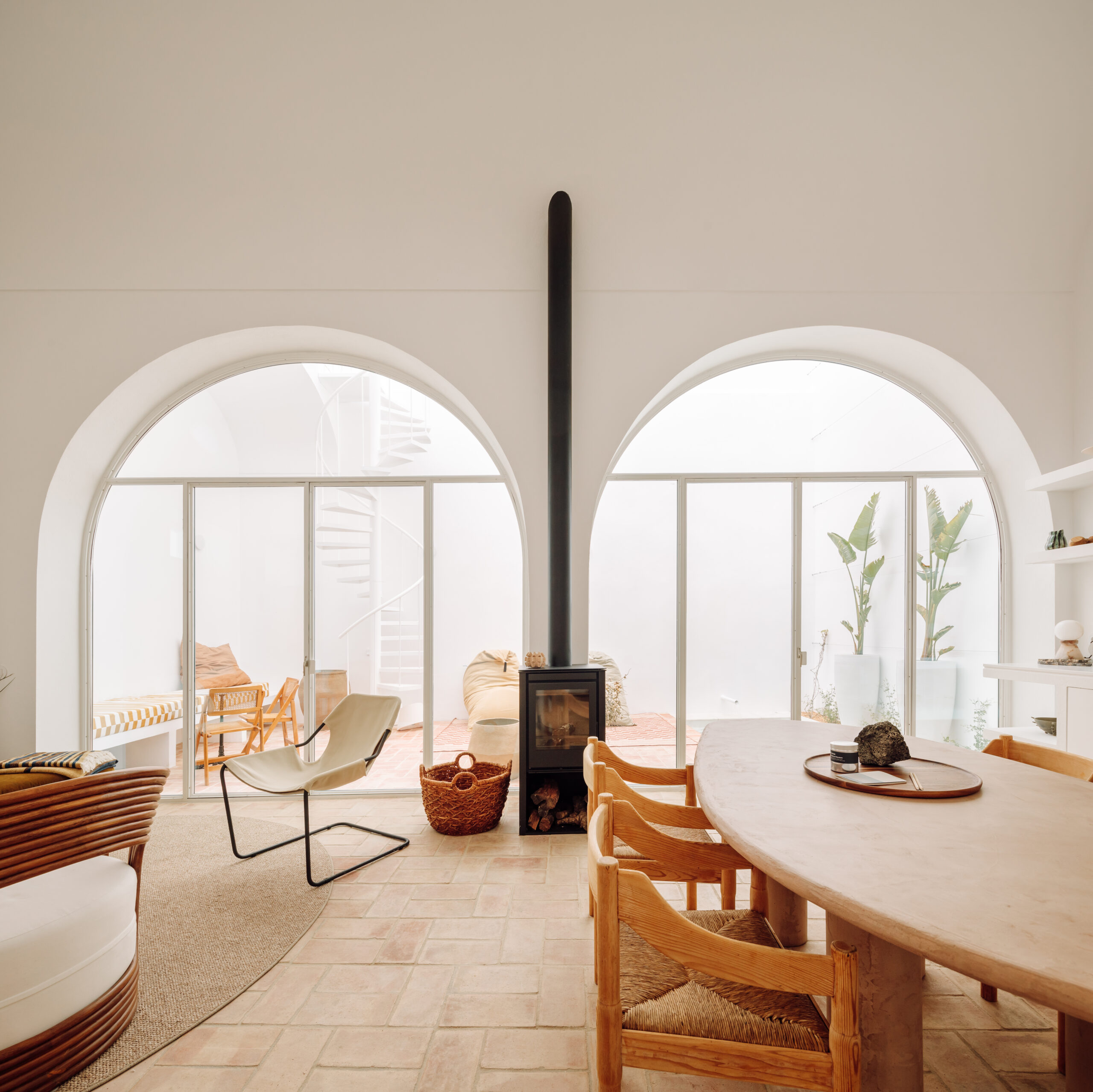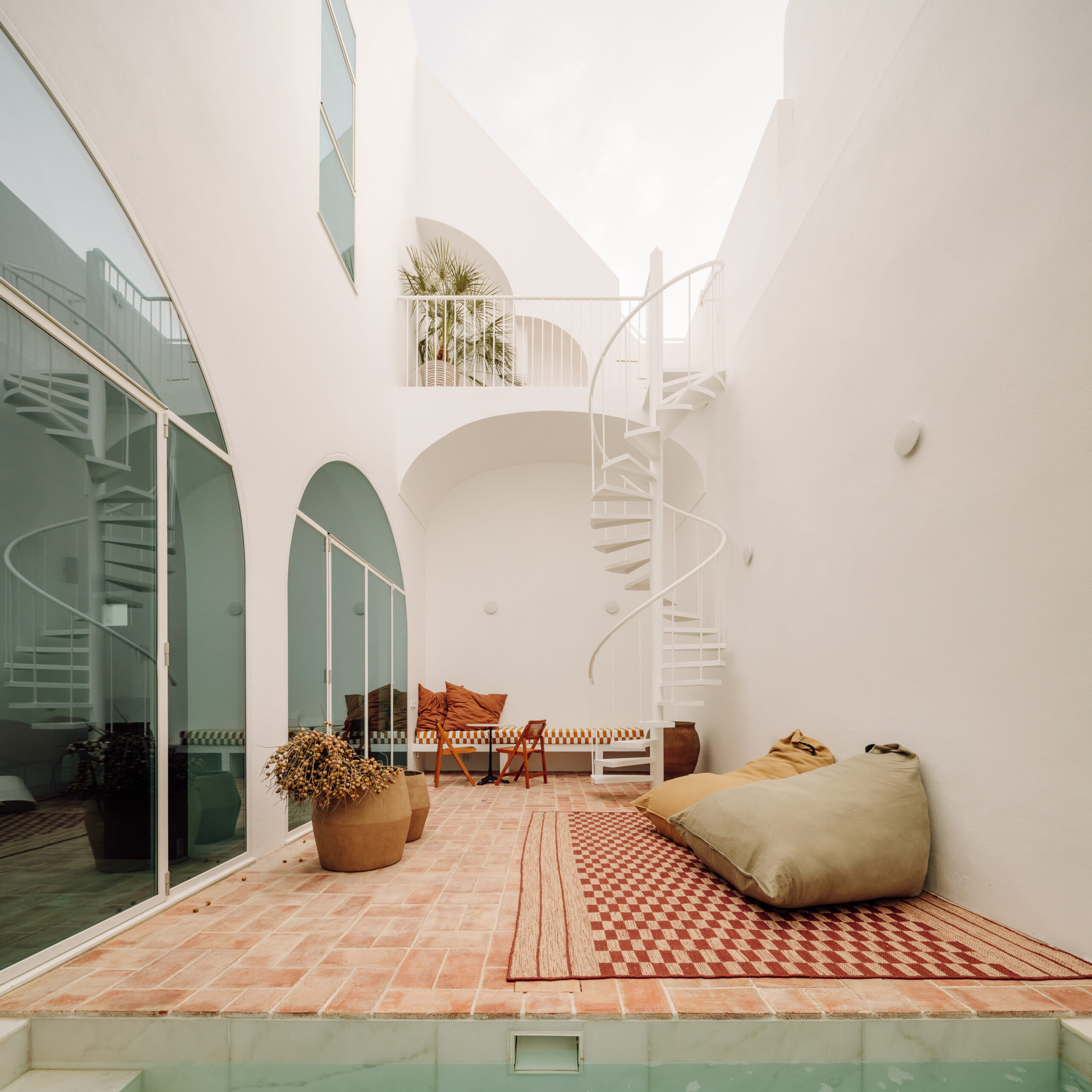 Casa Dois is a converted fish warehouse that sleeps four. The architects took the small two-storey structure and converted it into a minimalists' paradise with plenty of outdoor terrace space, a feature typical of the traditional Algarve home, so guests can enjoy the warm climate. The double-height patio is relatively private, with the first level featuring a soaring enclosed space with a tiled floor, a plunge pool, and a spiral staircase that leads up to the rooftop patio.
The tiles used for both the outside and inside spaces are terra cotta, and this consistency of material, practical for the climate, creates the quintessential indoor/outdoor environment we all crave for a vacation.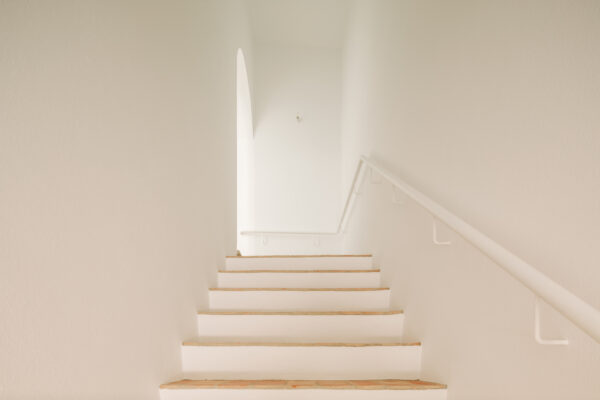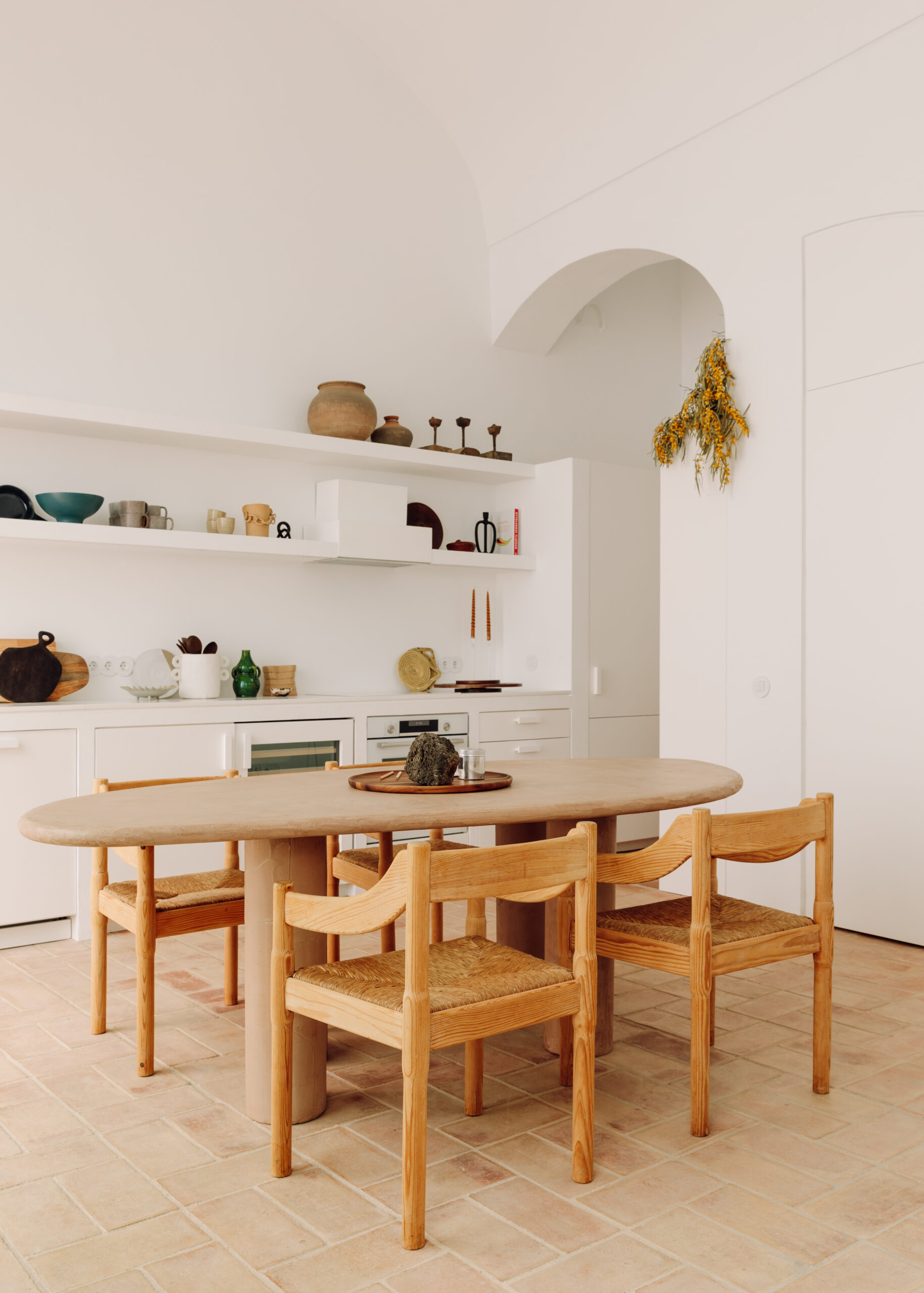 Bright white interior spaces are complemented by the wood-oriented, rustic interiors by Studio Stories, a Belgian firm, while details such as slim metal columns and arched windows reflect the building's original commercial nature.
Photography by Francisco Nogueira
Part of our Home of the Week series. Read more HERE.