Blyth House by Hudson Architecture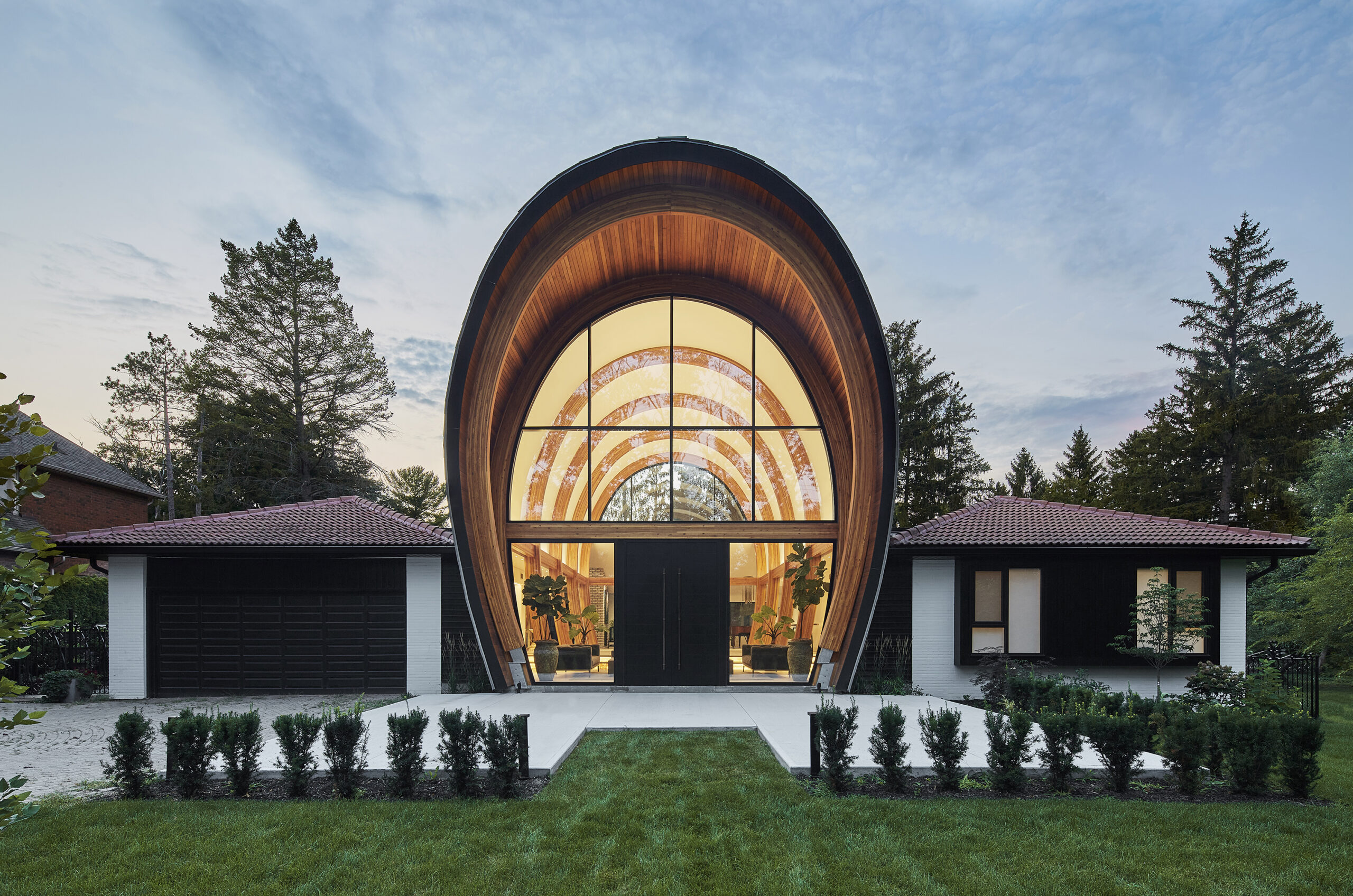 When remodelling, it's often difficult to decide how far to go. Do you change the vibe of the house completely? Or do you stay close to the building's DNA? Blyth Road House, a project by Hudson Architecture, somehow managed to do both.
What was a 1940s hacienda-style bungalow on a tree-lined street in Mississauga, Ontario, has become a vaulted, postmodern statement home. The original one-storey central courtyard and foyer have been replaced with a massive intervention.
Inspired by the great halls of medieval times, the new two-storey atrium is meant to bring the lines of sight within the house up toward the sky and the treetops. The effect is both an opening up of this new interior space and a complete change to the character of the house, while maintaining and refurbishing the white brick and Spanish roof of the original.
The atrium itself is made with a frame of glulam wood-beam arches. Glulam is a shortened version of "glued laminated timber," a strong type of wood made by bonding other types of timber. By using this wood, the architect insures stability. The massive beams being made of wood guarantees a sort of rustic grandiosity.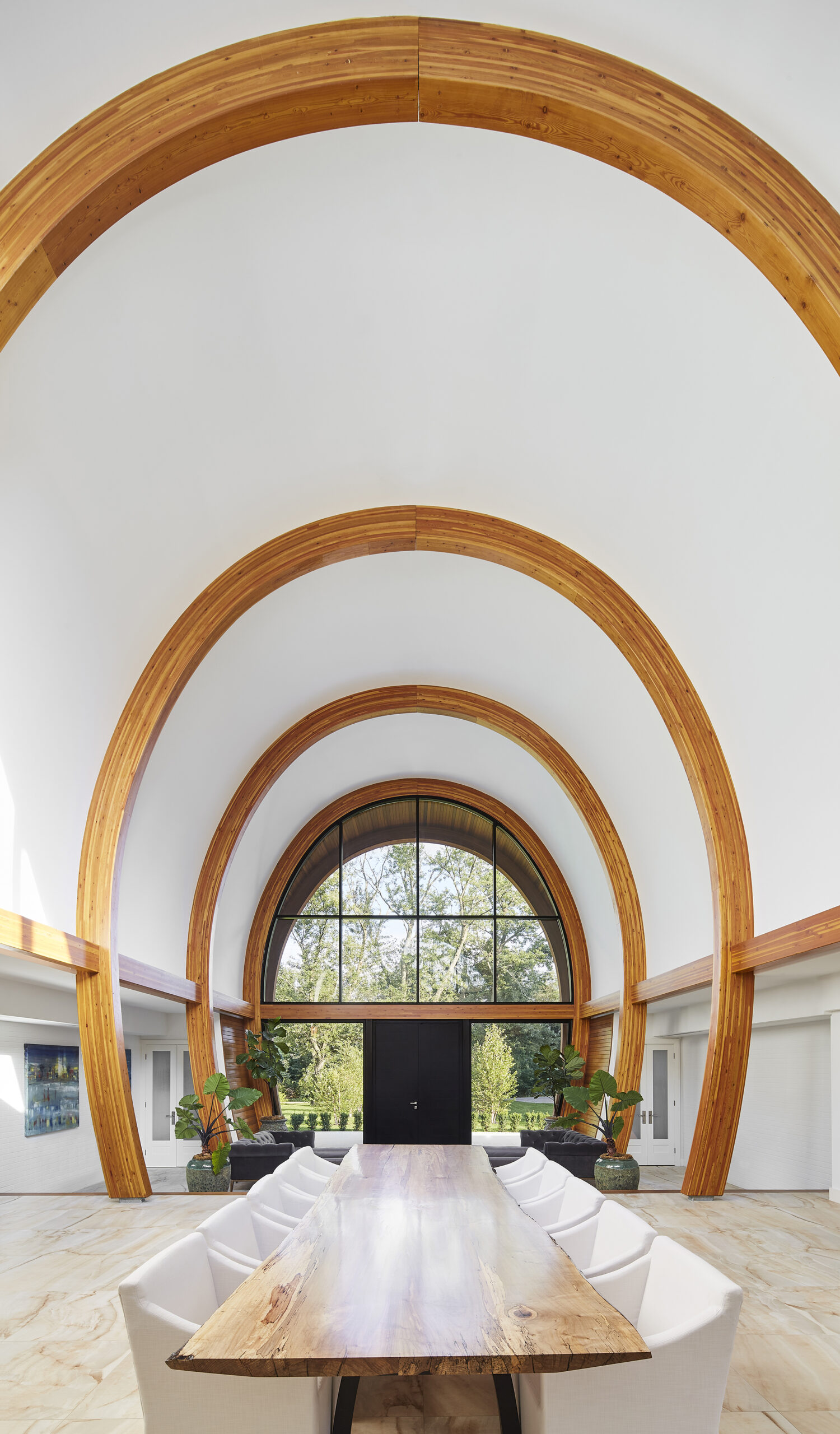 The inside of the arch has cedar soffits that aesthetically soften the large windows. A steel-tile "fishskin" roof gives the structure a more modern envelope, while inside, drywall and porcelain tile bring the classic hacienda themes into the new structure.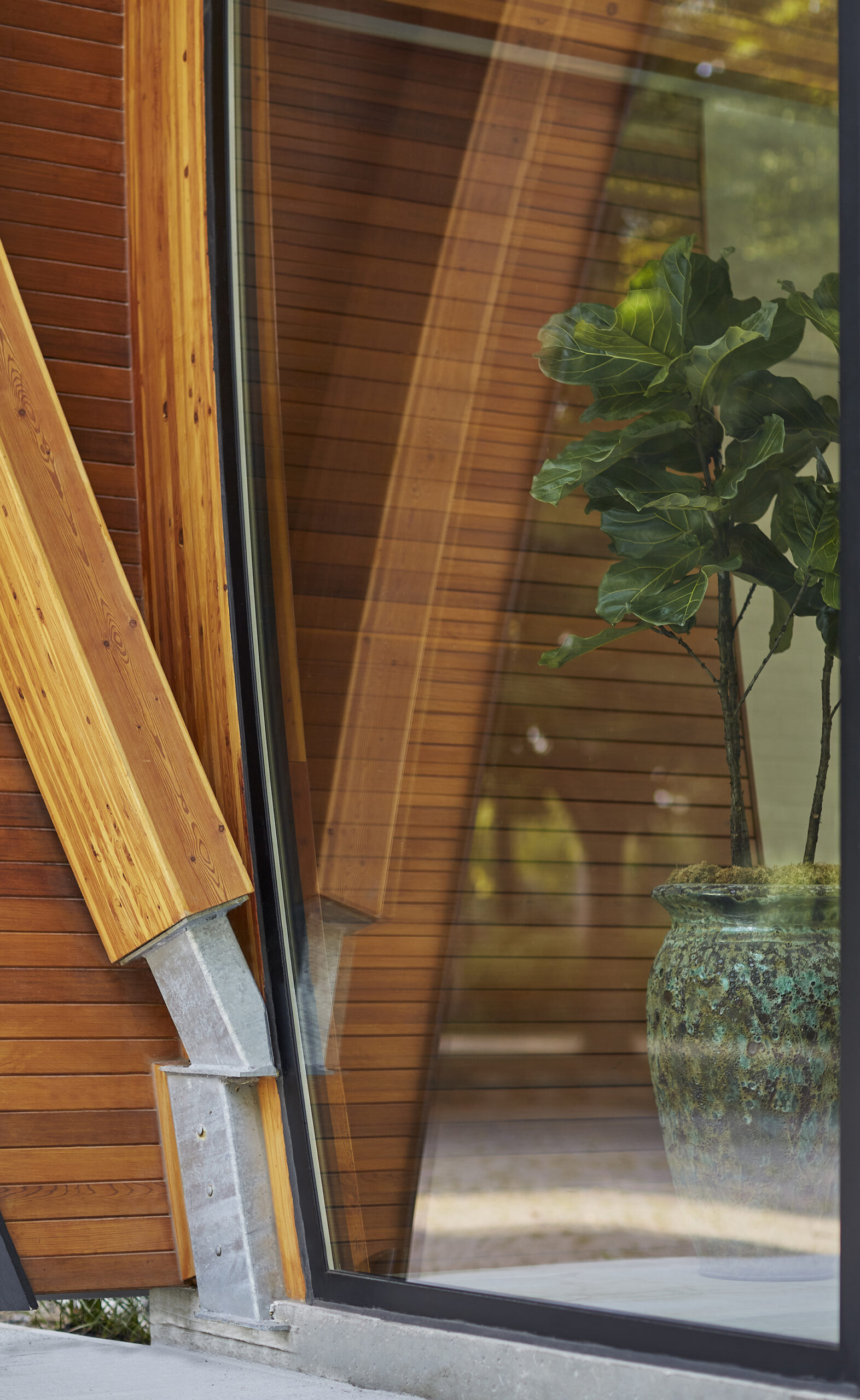 Photography by Nanne Springer.
Part of our Home of the Week series. Read more HERE.