Arthur Erickson's Vision for a Victoria Hotel Brought to Completion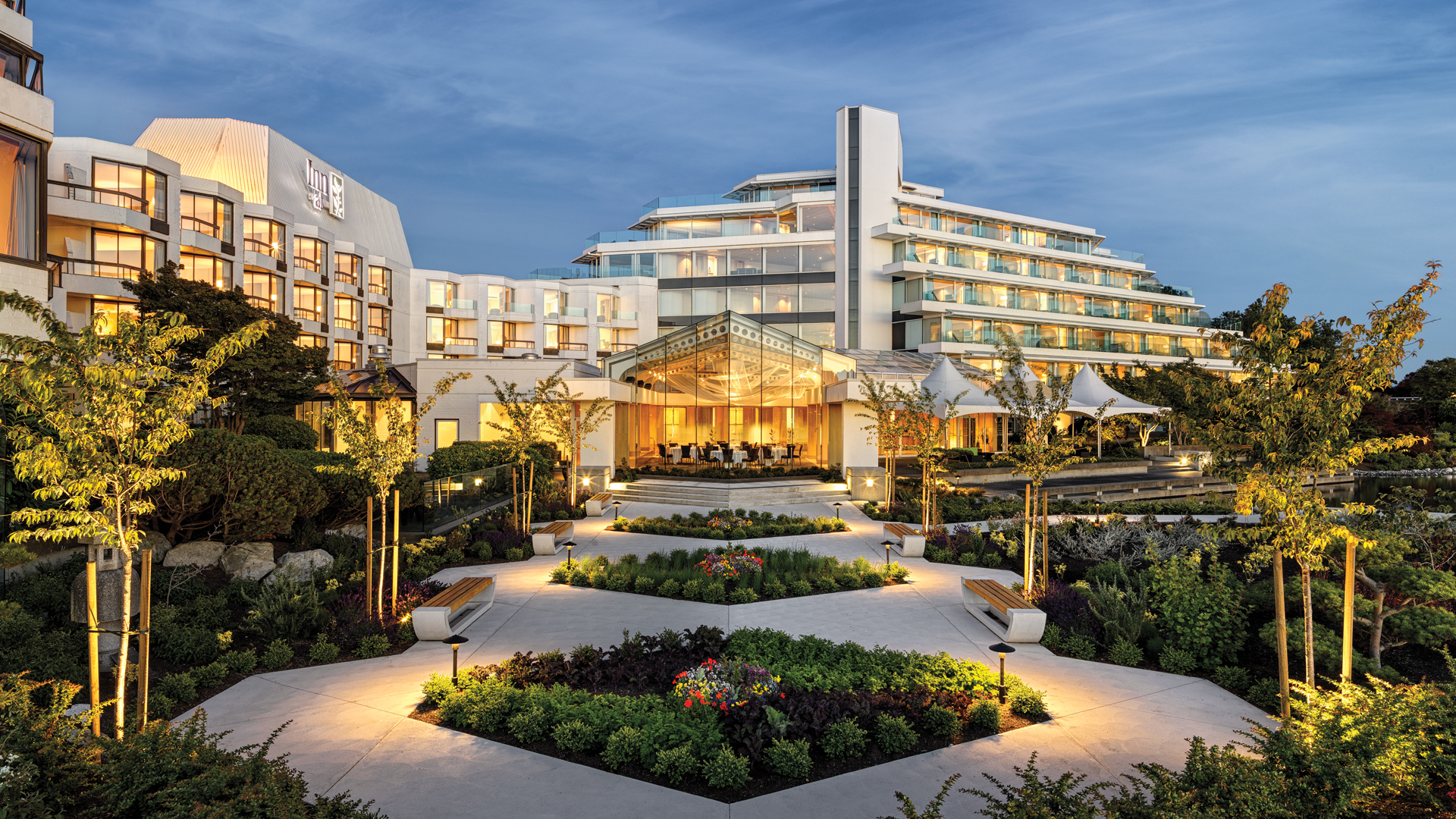 In Victoria's Inner Harbour, the Inn at Laurel Point watches over the steady flow of ferries and kayakers. Originally a Delta Hotels property, it was bought in 1982 by Paul and Artie Arsens, who a few years later asked their friend, the famous modernist architect Arthur Erickson, to design an additional wing to signal their vision for the hotel.
In classic Erickson style, the resulting 65-room wing is pyramidal with plenty of architectural concrete and glass. However, the project ran out of money, so the whole hotel could not be redesigned.
In 2018, nearly 30 years after the completion of the wing, Erickson's former associate and mentee architect John Graham returned to complete the project (Graham had a hand in the original Erickson build.) This next phase of the decades-long process includes the new Aura restaurant as well as a lobby area to match, and update, the original Erickson design. These redesigns were completed in 2020, but the hotel was shut for some months due to the pandemic, and only now are visitors able to truly experience the original plans brought to fruition.
A liberal use of wood, detailing such as shoji doors in the hallway, and a built-in central fireplace pay homage to the original Erickson designs. A hallway from the lobby leads past the restaurant toward a grand event space and then to a wonderful herb garden on the bay adjacent to an infinity reflecting pond and zen garden.
Some of the rooms are dated but still maintain the charm and business-oriented set ups of the original design. The views from the balconies in the upper-level suites of the Erickson wing are breathtaking and can be enjoyed from a Jacuzzi tub in the Dream Suite.
The new Aura Waterfront Restaurant + Patio accompanied a complete rethinking of the menu. Under the guidance of executive chef Ken Nakano, it is an impressive blend of classic and experimental dishes. The deep-fried sushi with torched albacore tuna, sambal mayo, shiso, and tobiko is a must-try; the anise-braised lamb shoulder and wild mushroom and leek gyoza with soy vinaigrette is an amazing, decadent, and salty statement; and the pastries by the in-house pastry chef are a unique and fresh. The restaurant is right off Victoria's wonderful walking path so it's perfect for a quick stop even if you're not staying at the hotel.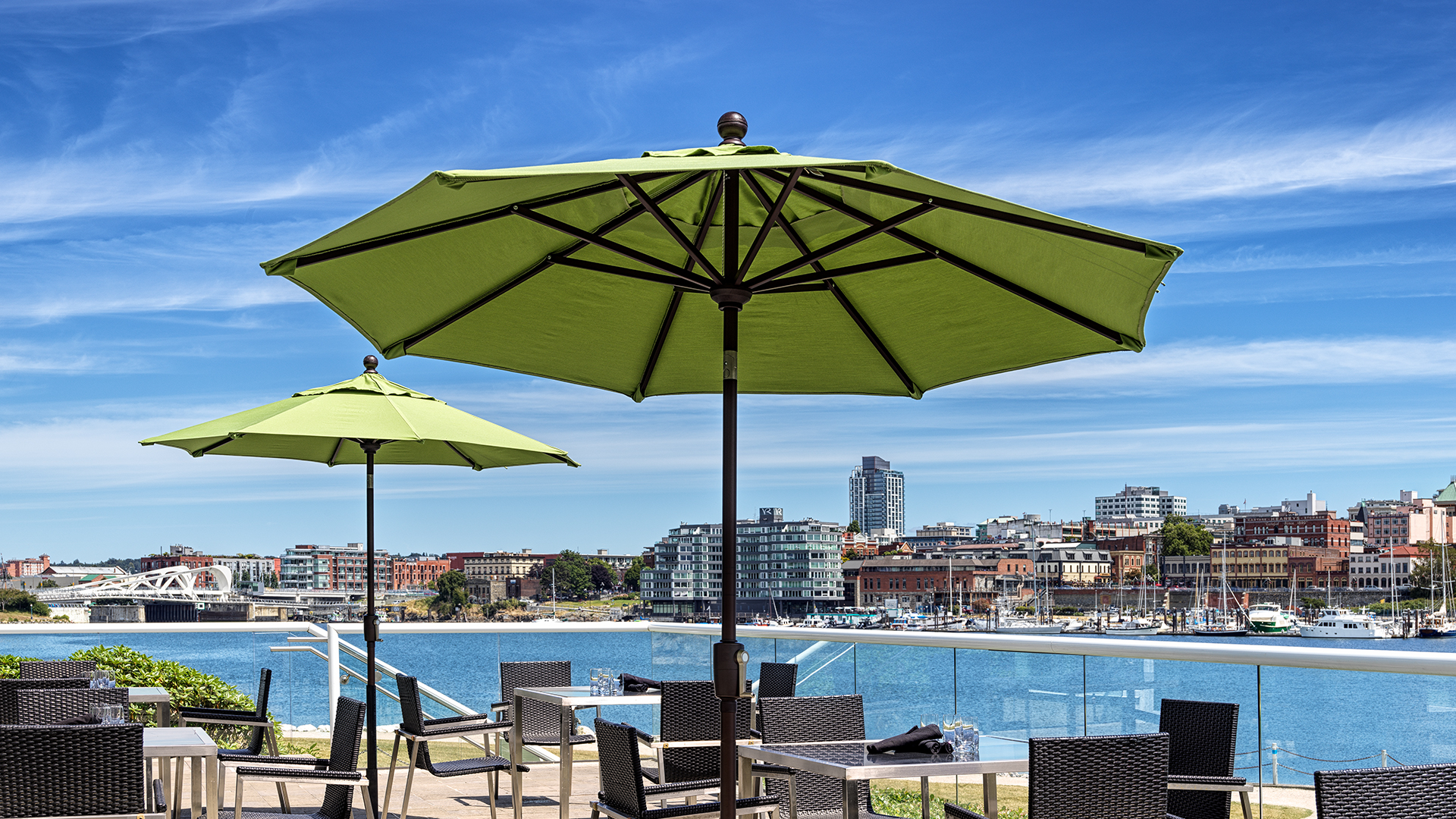 The buildings surrounding Victoria's harbour present an architectural cross-section of the city, or even of Western Canada more generally. Inn at Laurel Point is undoubtedly part of this legacy, and design-minded visitors are sure to enjoy staying in a piece of architectural history, along with the expansive collection of art assembled by the Arsens.