Welcome to the World of Jean-Michel Basquiat—As You've Never Seen Before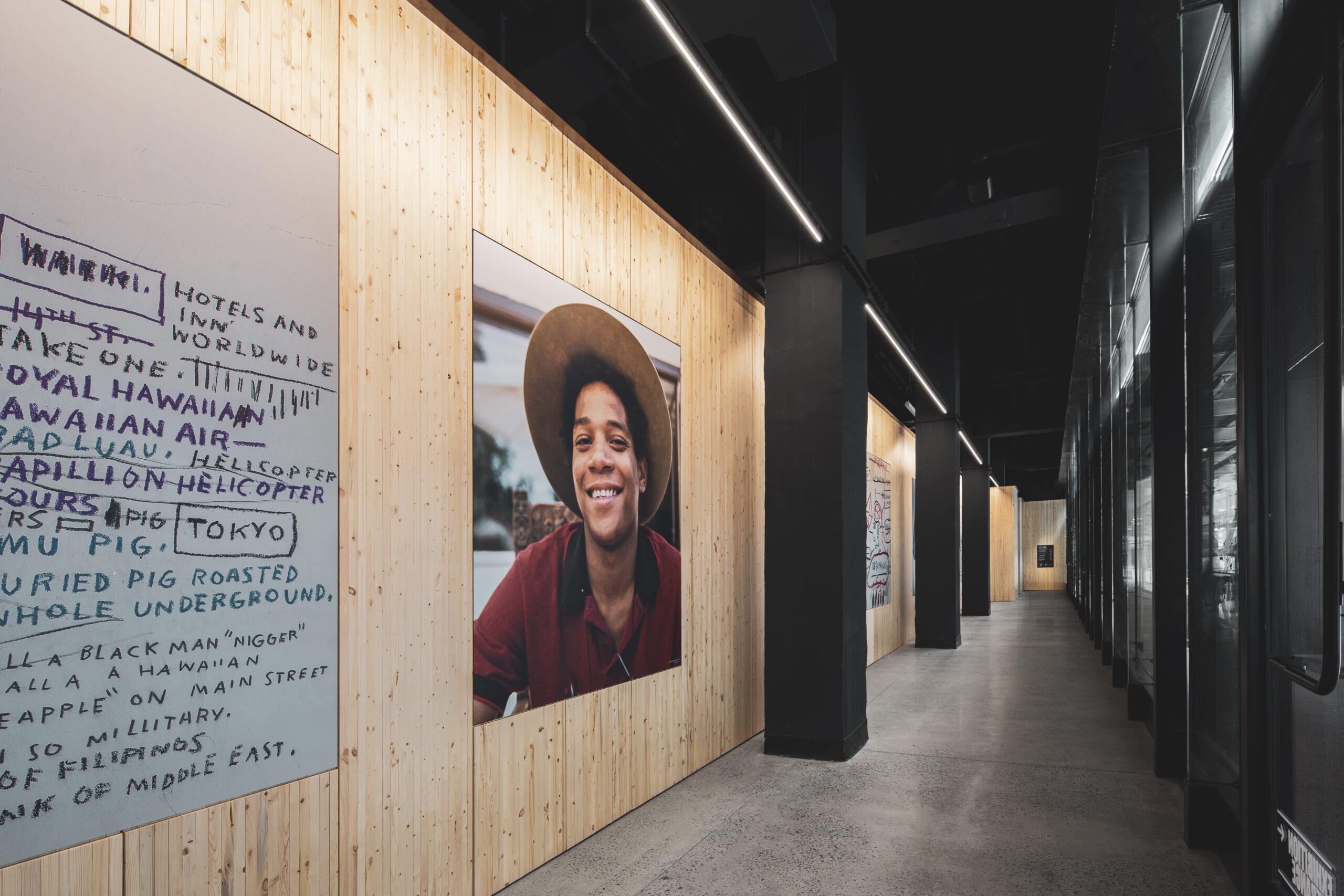 Crossing generations and cultures, Jean-Michel Basquiat's influence runs deep. As an artist, activist, and entrepreneur, he is memorialized in the minds of many. With his untimely passing in 1988 at the age of 27, he left behind not only an illustrious collection of 600 paintings and 1,500 drawings, but a family whose lives would forever be impacted by his absence.
Now over 200 never-before and rarely seen pieces of Basquiat's art, artifacts, and ephemera are being exhibited in Jean-Michel Basquiat: King Pleasure©. The late artist's sisters, Lisane Basquiat and Jeanine Heriveaux, curated the exhibition to bring their brother's perspective, experiences, and imagination to a contemporary audience. The sisters also provide insights beyond the art establishment. The result is a documentation of Jean-Michel's life and accomplishments in the context of his family's influence on his career.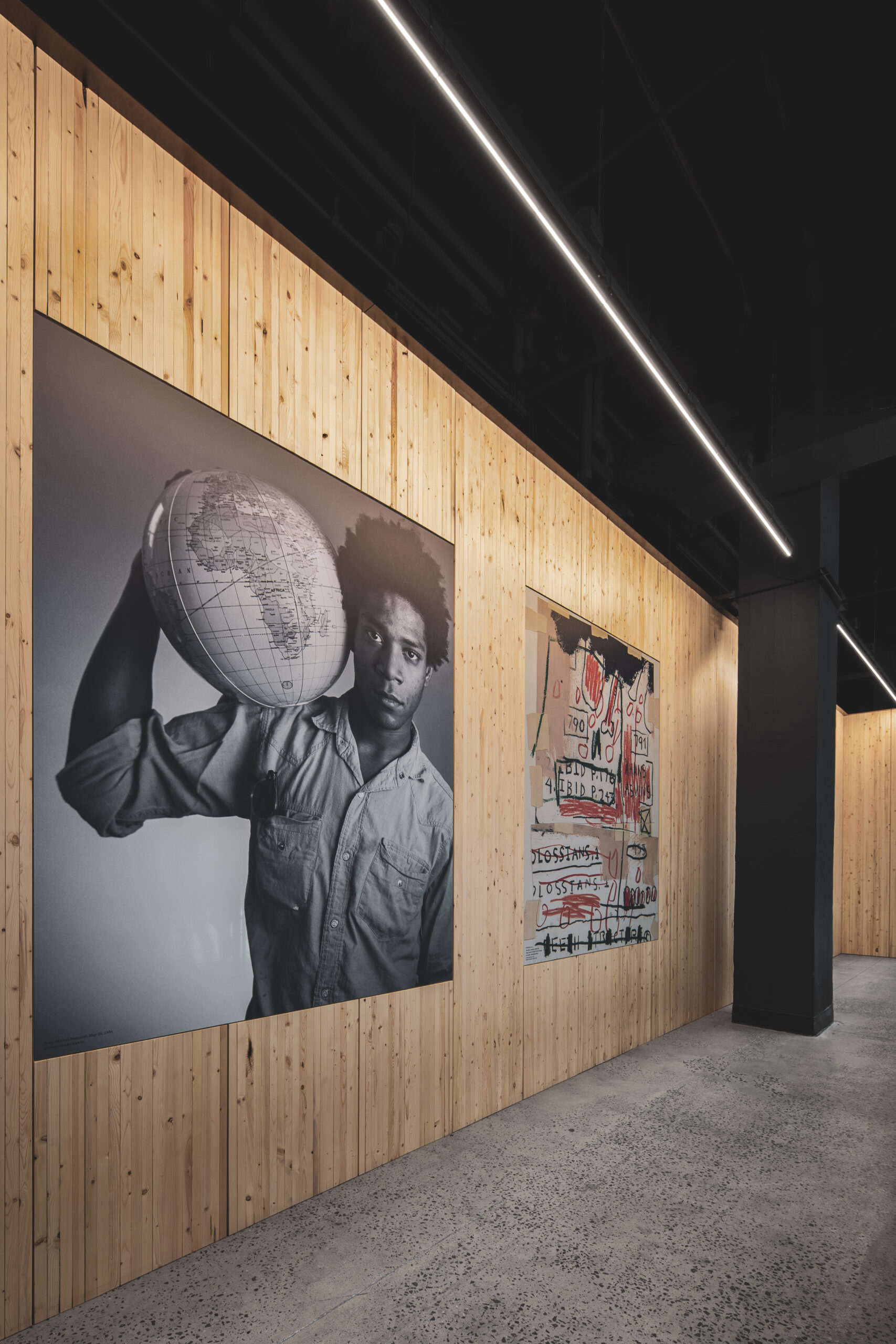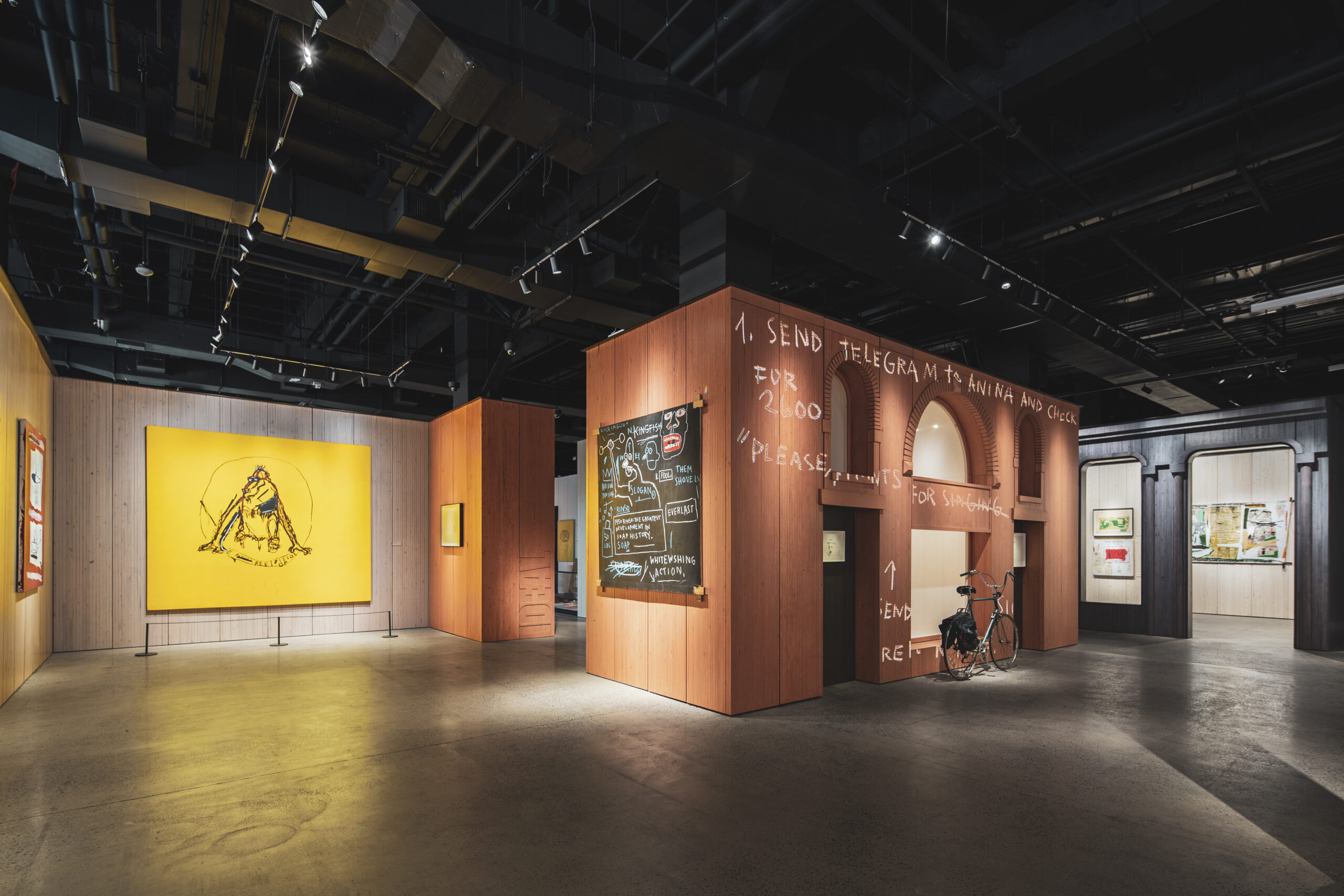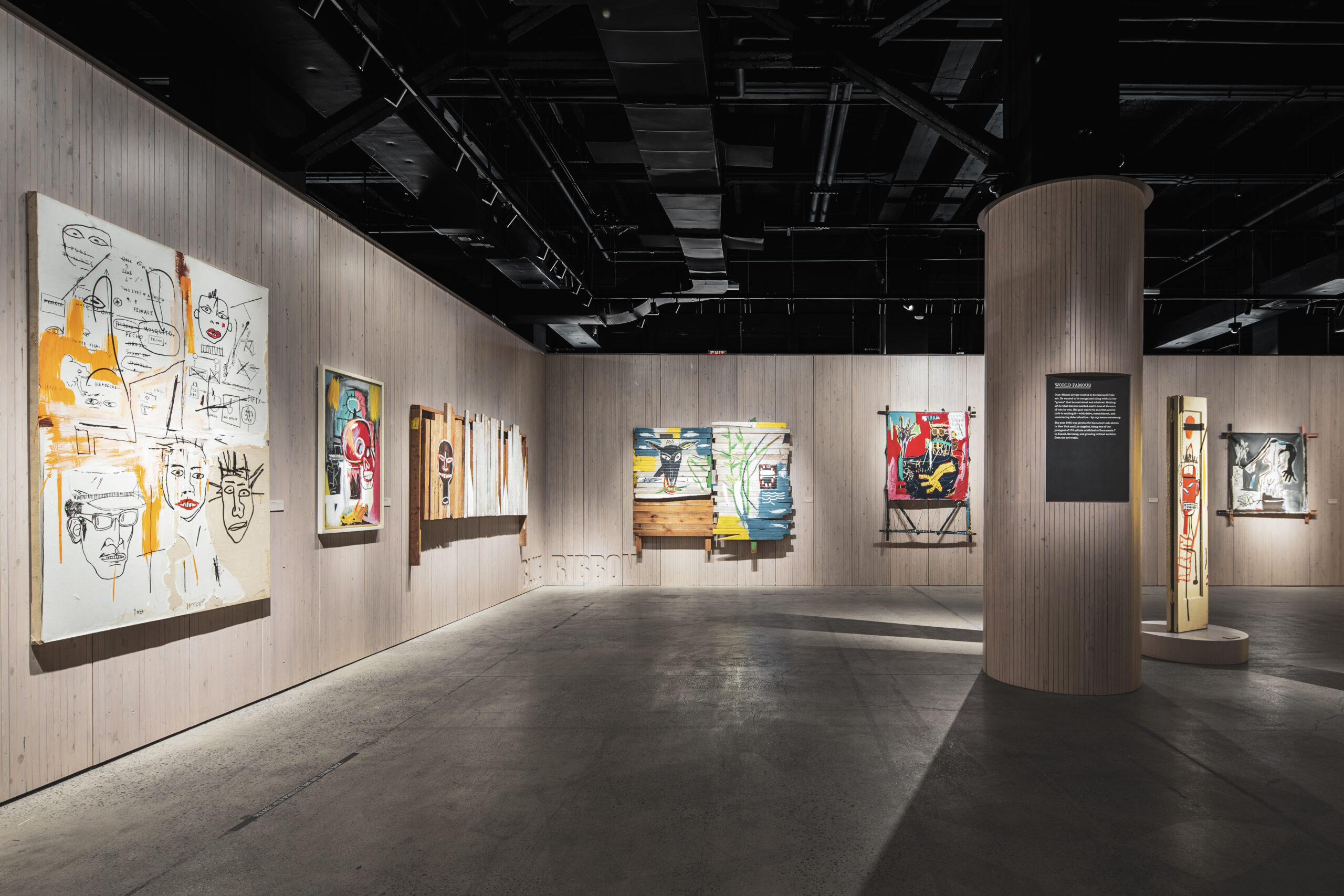 Jean-Michel Basquiat was born on December 22, 1960, in Brooklyn, where he was raised by his Haitian father and Puerto Rican mother at the height of the civil rights movement. The year of his birth was also the Year of Africa, when 17 countries across the African continent declared independence and joined the United Nations. As noted in the exhibit, African themes became fuel for Basquiat's work, through which he would explore the Black experience, pop culture, classism, social justice, and literature. Basquiat navigated relationships with iconic artists and art patrons like Andy Warhol, Madonna, Annina Nosei, and Michael Halsband, all of whom would support his explosive entry into the art world. Visual street poetry became his beat. He placed unconventional items at the centre of his work, abandoning the idea that art took expensive resources, while engaging in both the city's hip-hop and punk movements. In the end, Basquiat became a cultural icon, starring in a Blondie music video, frequenting nightclubs with Keith Haring, and walking in high-end fashion shows.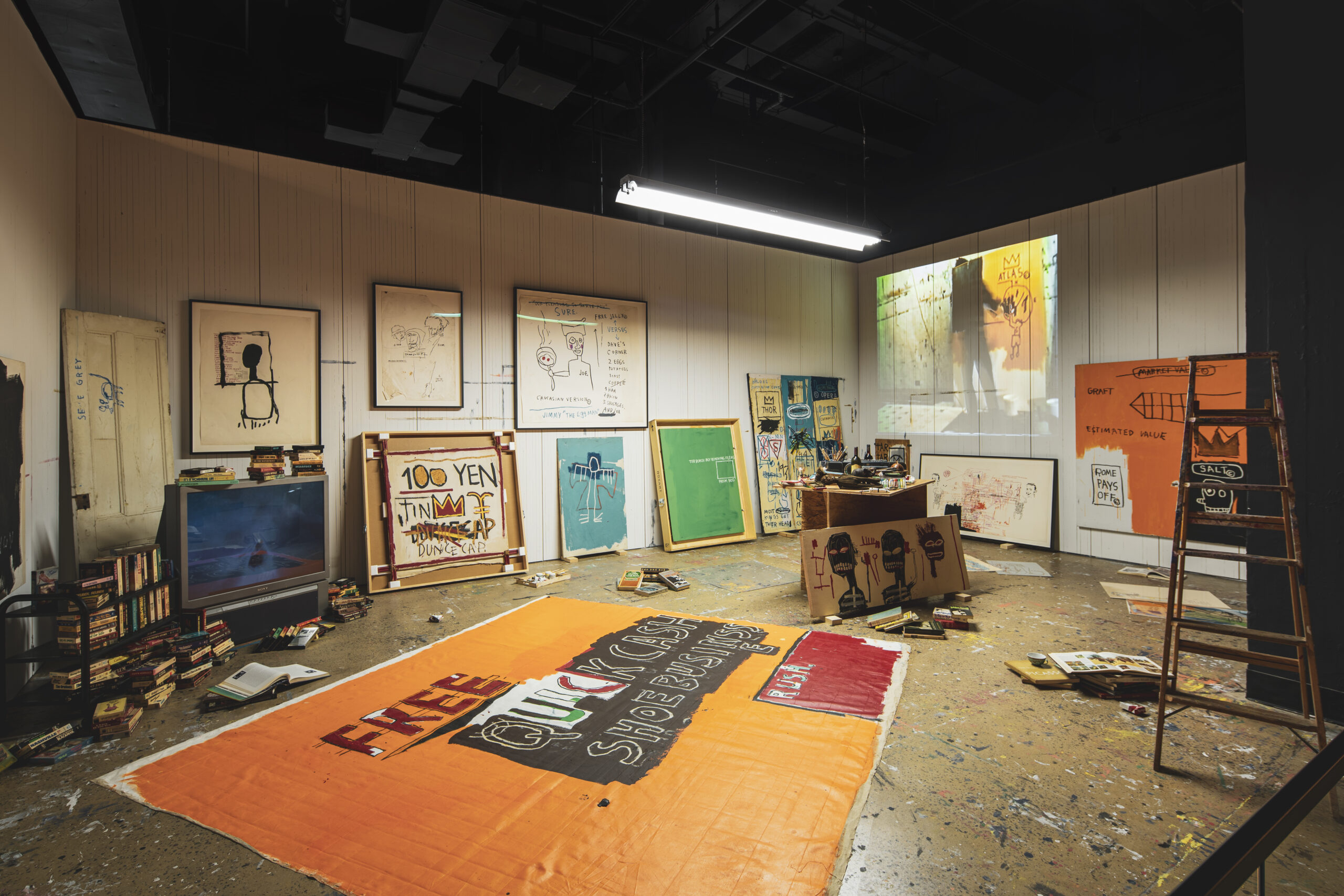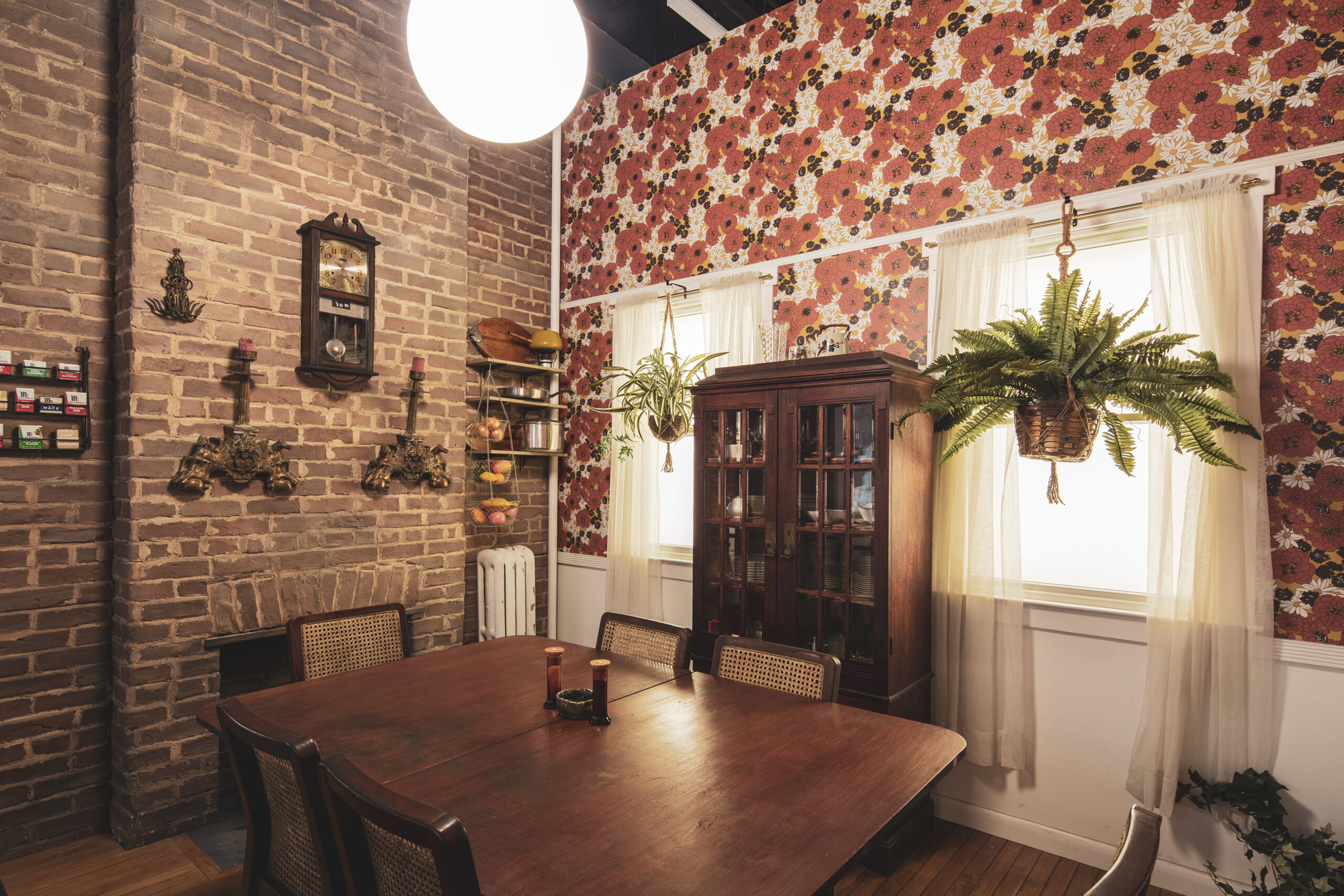 "Carefully going through what he left behind—books, hundreds of VHS movies, his collections of African sculptures, toys, and other objects, and his many sketchbooks and notes—has afforded us an even richer understanding of our brother now as adults," Heriveaux says.
Basquiat's sisters turned to Ileen Gallagher, who has curated and produced interdisciplinary experiences for notable clients such as the Rolling Stones and Madison Square Garden, to co-produce the exhibit of their brother's work. Their first task was hiring internationally acclaimed architect David Adjaye, known for designing the National Museum of African American History and Culture in Washington, D.C., to guide the layout of the exhibition. "Adjaye Associates helped conceive the flow of the exhibition and how visitors would move through the space," Gallagher says. "There are certain areas that are very intimate, some that are immersive, and others that are wide open. The walls are made of wood with different tonalities to create a warm space within the exhibition."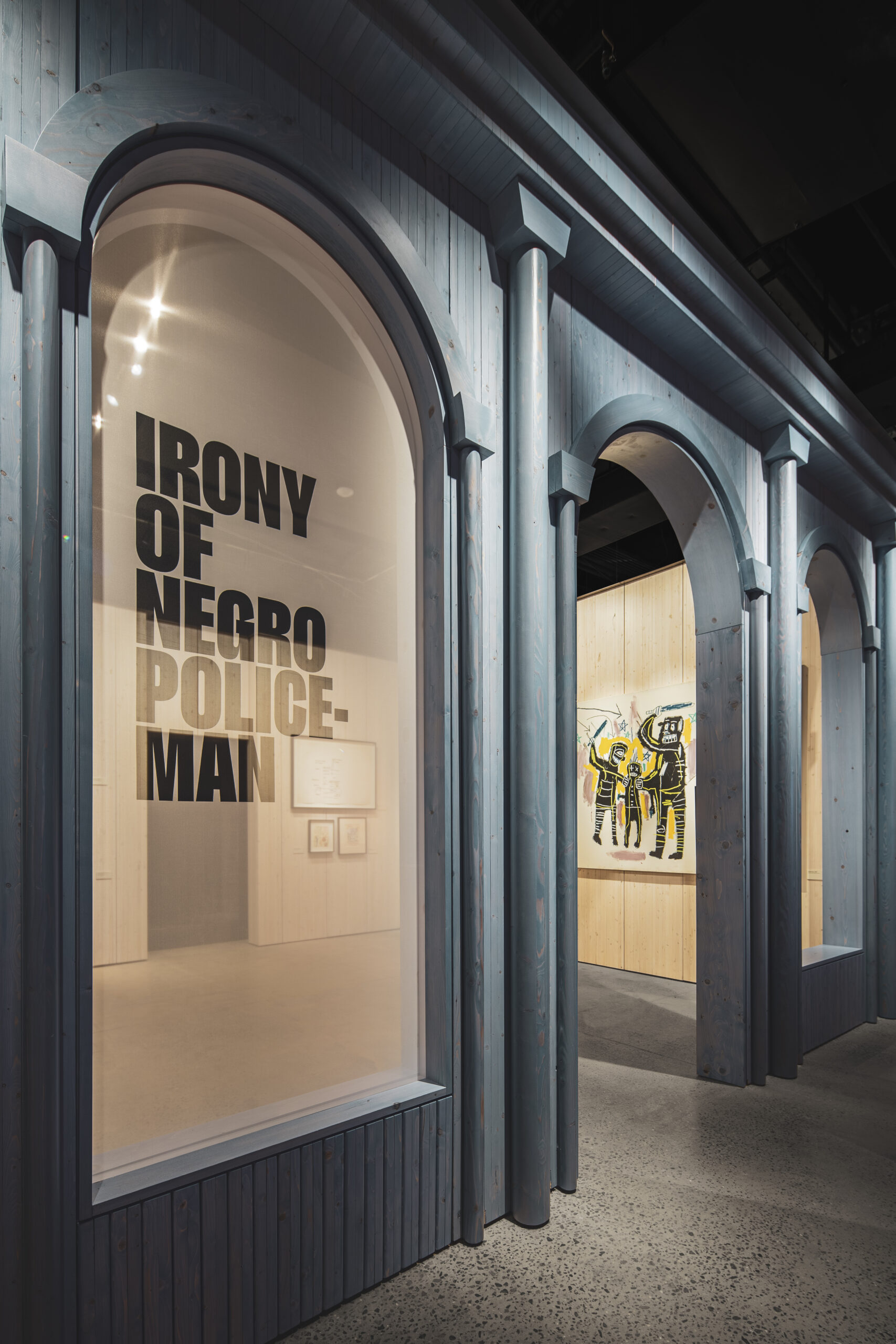 Occupying over 15,000 square feet in New York's iconic Starrett-Lehigh building, King Pleasure provides a traditional gallery environment to view some of Basquiat's previously unseen works of art while offering a look into the artist's inspirations and the times in which he lived. Visitors can experience intimate re-creations of his studio, family home, and the Palladium nightclub where he spent much of his time, and see Comme Des Garçons clothing he wore while painting and a collection of his records and record player. "It was a real revelation to understand his family background, his relationship with his sisters, and their home life in Boerum Hill, Brooklyn," Gallagher says. "So much is known about his life and his work, but I didn't realize his love for travel and his family dynamics."
Gallagher says developing the exhibition alongside Basquiat's sisters was punctuated by catharsis and emotion. "It was important to respect their vision and bring it to fruition. It was really about them telling the story of their brother." As Basquiat was engaged in many facets of New York culture, they wanted to make sure it was not just a contemporary art audience coming to the exhibition. "We want to reach diverse audiences and people who know his work through the internet or smaller shows that could also participate in this," Gallagher explains.
From creating street art to hanging his work in the world's most prestigious museums, Basquiat mixed with both unconventional and high-brow crowds, forging an unexpected path, especially for a young Black man in America. "Now our children know what can happen when you live your truth, when you stand up for what's right for you and exert work ethic, passion, and commitment to why you believe you're here," Lisane Basquiat says. "Partly because of this blueprint, every one of our children lives in the authenticity of who they are, in their own different ways."
Photography by Ivane Katamashvili.