See What Some of the World's Best Designers Came up with in Quarantine
For the world's artists and designers, getting creative was an entirely new endeavour in the wake of COVID. Before, they were customed to equipped studios, tightly knit coworkers, and specialized manufacturers, but creative process was turned upside down as most everyone found themselves well outside their comfort zones.
Despite the obstacles, designers lucky enough to continue working have adapted, navigating widespread halts in production, restricted resources, and social distancing. Some of the first designs made in quarantine are starting to emerge. To get an idea of their creative output, we reached out to a trove of talent from New Delhi to Brooklyn to get a snapshot of upcoming quarantine-era designs.

Thom Fougere Studio, Winnipeg
The design process is offline and back to basics for designers like Thom Fougere, former creative director of EQ3, who has spent weeks sanding and sawing in an empty and leafy lot behind his building to build a prototype from scratch. "This is the first time I've had the time to physically build and work through a model in such detail," says Fougere of the new curvilinear chair, inspired by Ellsworth Kelly paintings and scheduled to launch next year at NeoCon in Chicago. "With this project specifically, the models started in paper, moved into foam, then cork, and now automotive clay and steel for the final refinement of the forms."
Block Shop and Brendan Ravenhill, Los Angeles
With studios closed and production on hold, many designers got creative with repurposing. For lighting designer Brendan Ravenhill, this meant reaching out to the Stockman sisters of Block Shop to make use of his discontinued lighting parts and their hand-block-printed scarves. Just a few nights later, the Metronome Hood Sconce was born. "We reimagined our production line—usually housed under one studio roof—as a connected chain of kitchen tables across the sleepy hills of northeast LA." Driving home their emphasis on community, 20 per cent of total sales of this special collaboration will benefit the Los Angeles Regional Food Bank.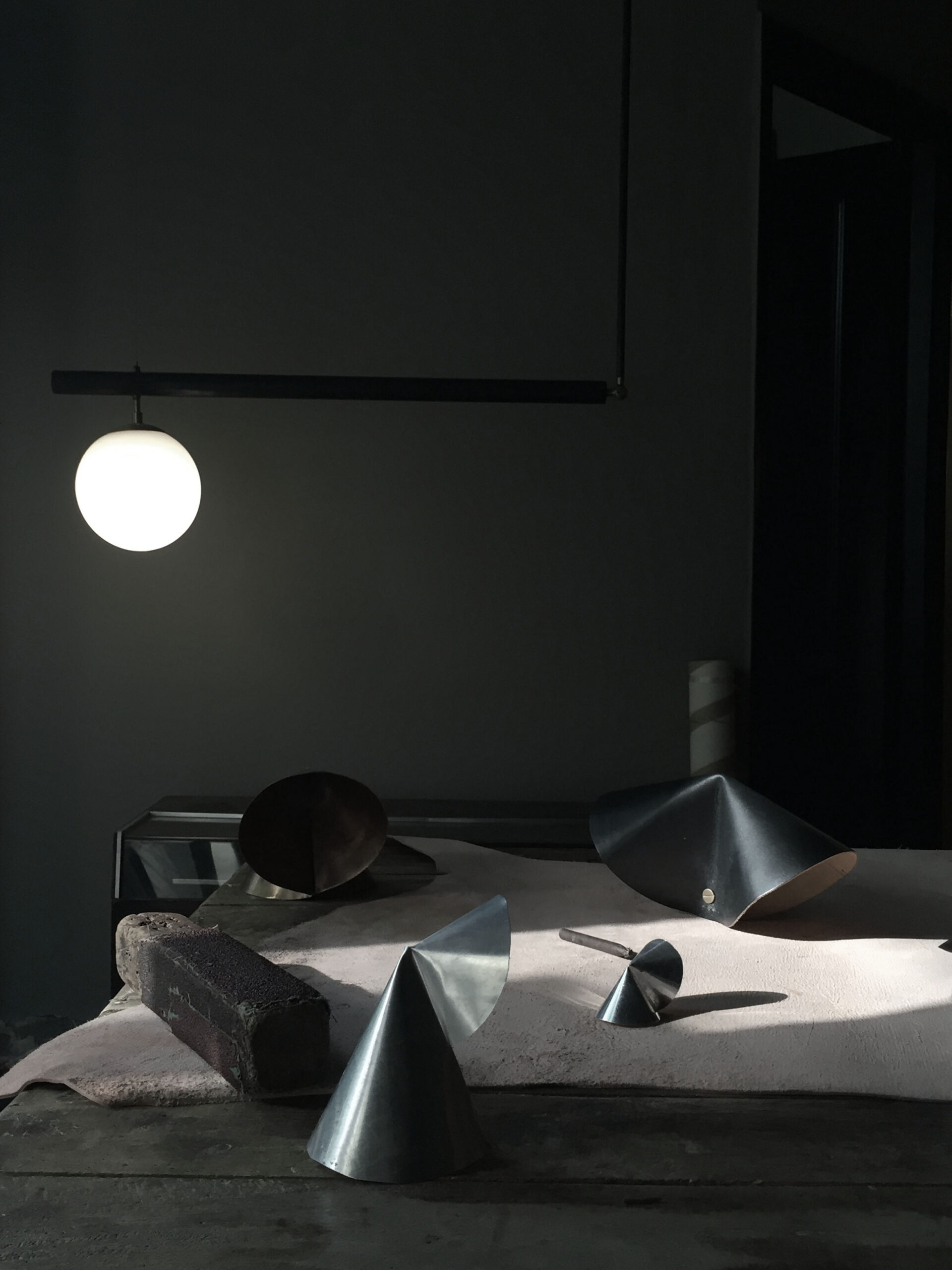 Paul Matter, New Delhi
For Paul Matter Studio, a lighting designer in New Delhi, the temporary closure of production facilities resulted in material changes to an upcoming series of lamps. "Since our cast unit is temporarily shut, the lamp that was initially to be cast in metal is now being developed in leather," says founder Nikhil Paul. Instead of scrapping their design, he got scrappy himself and sought out materials within reach, finding a use for a collection of hides he'd gathered for over a year—it's the first time he's working with leather.
Elyse Graham, Los Angeles
LA's Elyse Graham, who specializes in resin and plaster, wasn't quite ready to leave her studio behind. "Our studio team has been working remotely, due to the quarantine, with only one of us working on-site at a time," says Graham. "Some of the larger projects we had planned for the year were sidelined due to design fair cancellations, so we decided to use this unique opportunity to revisit some of our favourite pieces and reimagine them in new colour palettes." The resulting Pasteur Vase, part of a collection inspired by microbes, pops with sage and berry.
Lex Pott, Rotterdam
With many of his projects either postponed or even cancelled, Lex Pott, a Dutch designer in Rotterdam, found himself with more time on his hands—and more time for self-initiated designs. Relishing the opportunity to work on personal projects for his own home, he ended up designing a piece that's now available for one-off commissions. Taking a hands-on approach, he worked with vibrant nylon straps to weave the checkered pattern on a new deep-seated deck chair.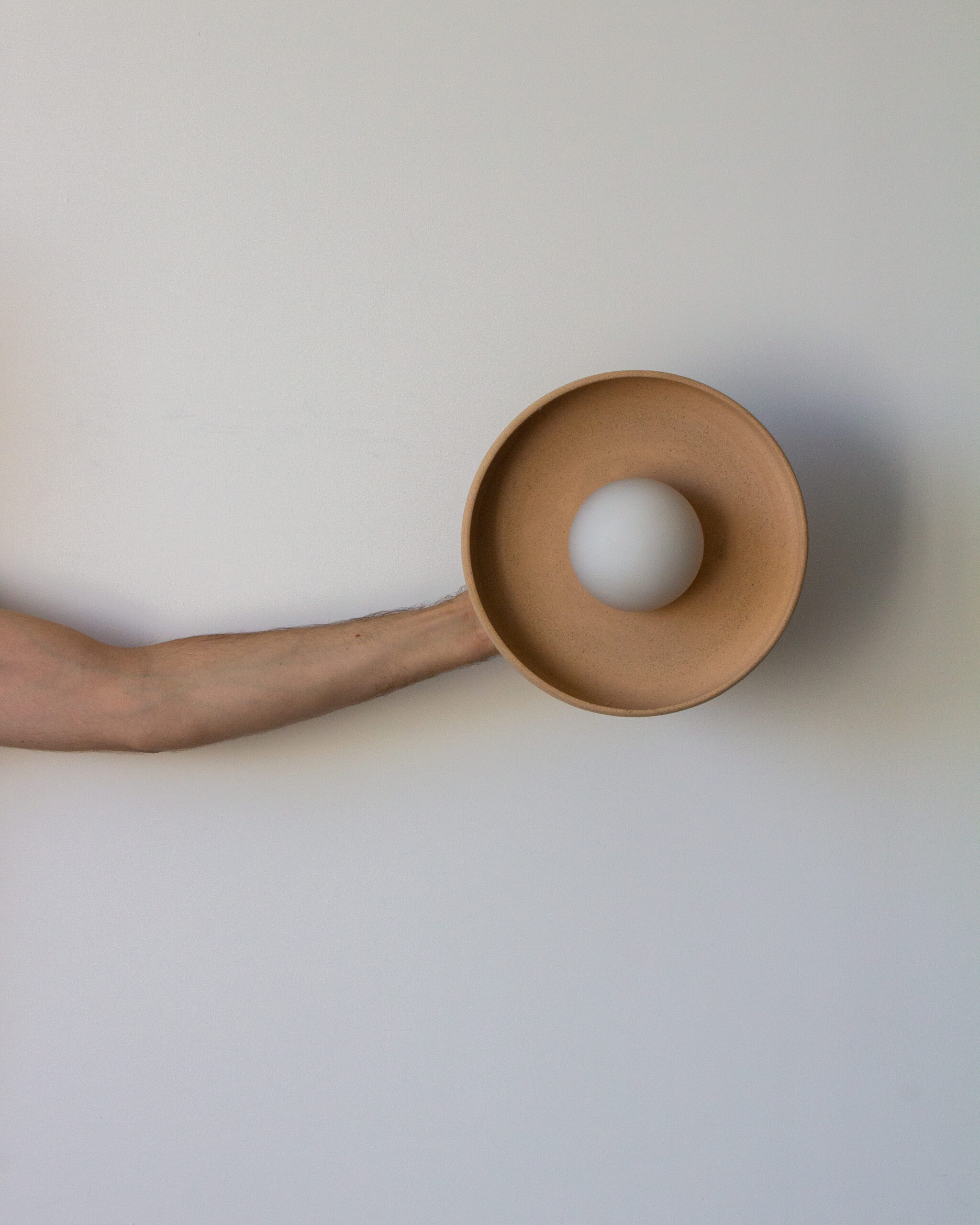 In Common With, Brooklyn
Although building out a whole new collection wasn't exactly top of mind (or even possible) for most studios, building off of existing lines presented new possibilities. At In Common With, a lighting design studio in Brooklyn, the team has prototyped the wall-mounted fixture in their Disc Series with new materials.
Steelotto, Melbourne
At Steelotto, which crafts steel furniture in Melbourne, designers Alexander Cummins and Remy Cerritelli ramped up their use of CAD, computer-aided design software. "Like everyone living through COVID-19, we have been extremely reliant on technology that has allowed us to communicate with fabricators and suppliers," they say. Prototyped outside of the workshop, its new Table 75 is a utilitarian system that can be knocked down and reassembled. "It is the first piece we have designed with absolutely no welding, with each component being isolated, designed and produced separately," they explain.
Trueing Studio, Long Island City
At NYC's Trueing, social distancing wasn't an issue for designers Josh Metersky and Aiden Bowman—they're partners, after all. "Since we share all day together, moving between the studio and home, designs kind of evolve as we discuss, rehash, and then sketch," says Bowman. The couple's new Cerine Swagged Chandelier, composed of glass chain links strung from one another like a Barrel of Monkeys, is a dramatic fixture from which blown-glass orbs dangle like pearls.
An Aesthetic Pursuit, Brooklyn
As physical spaces for showcasing furniture closed, Brooklyn's An Aesthetic Pursuit collaborated with 3D illustrator Anastasiya Korpaleva to showcase their Pieces furniture line in fully styled, digitally rendered interiors. Along the way, an idea they'd previously tabled—the RGB Coffee Table, topped with blush glass—came back into focus. "We actually had the idea for this table months ago and kind of put it on the back burner since it was a one-off design," says founder Jenny Kaplan of the prototype. "So this forced us to properly sketch out the design, and we decided that we wanted to launch it as a stand-alone product since it integrates so well with other Pieces products."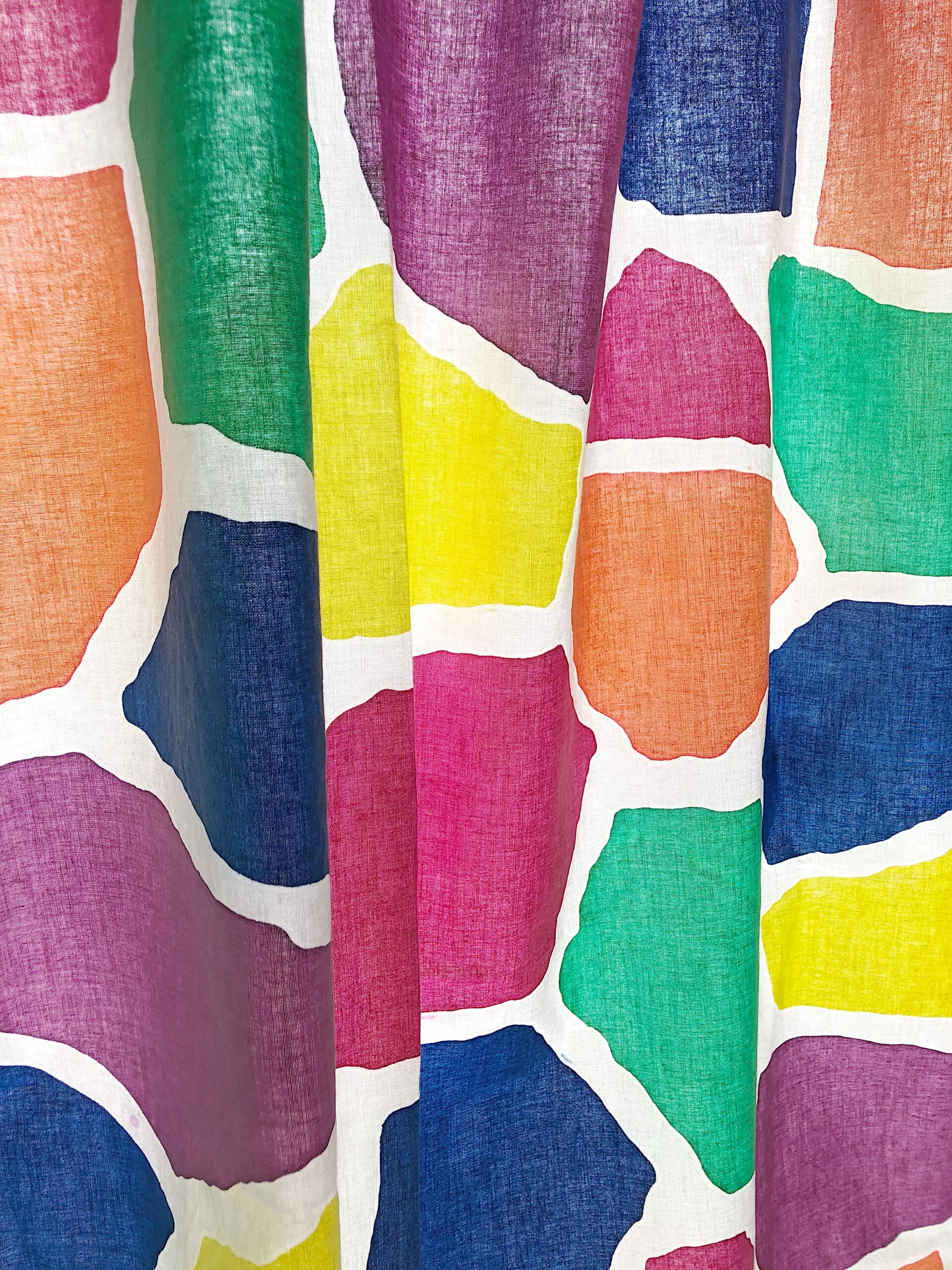 Another Human, Los Angeles
Lockdown wasn't exactly lonely for Leah Ring, the designer behind LA's Another Human. Having just moved in with her boyfriend, painter Adam de Boer, it was the perfect partnership. "We're collaborating on a line of curtains together using an Indonesian batik method of wax-resist painting," says Ring of the upcoming collection inspired by volcanoes. "This is the most painterly project I've ever worked on, and it's Adam's first time working on a home goods project. So we're both learning more about one another's practices through this collaboration."
________
Never miss a story. Sign up for NUVO's weekly newsletter here.