The Next Generation BMW Art Car: 8 X Jeff Koons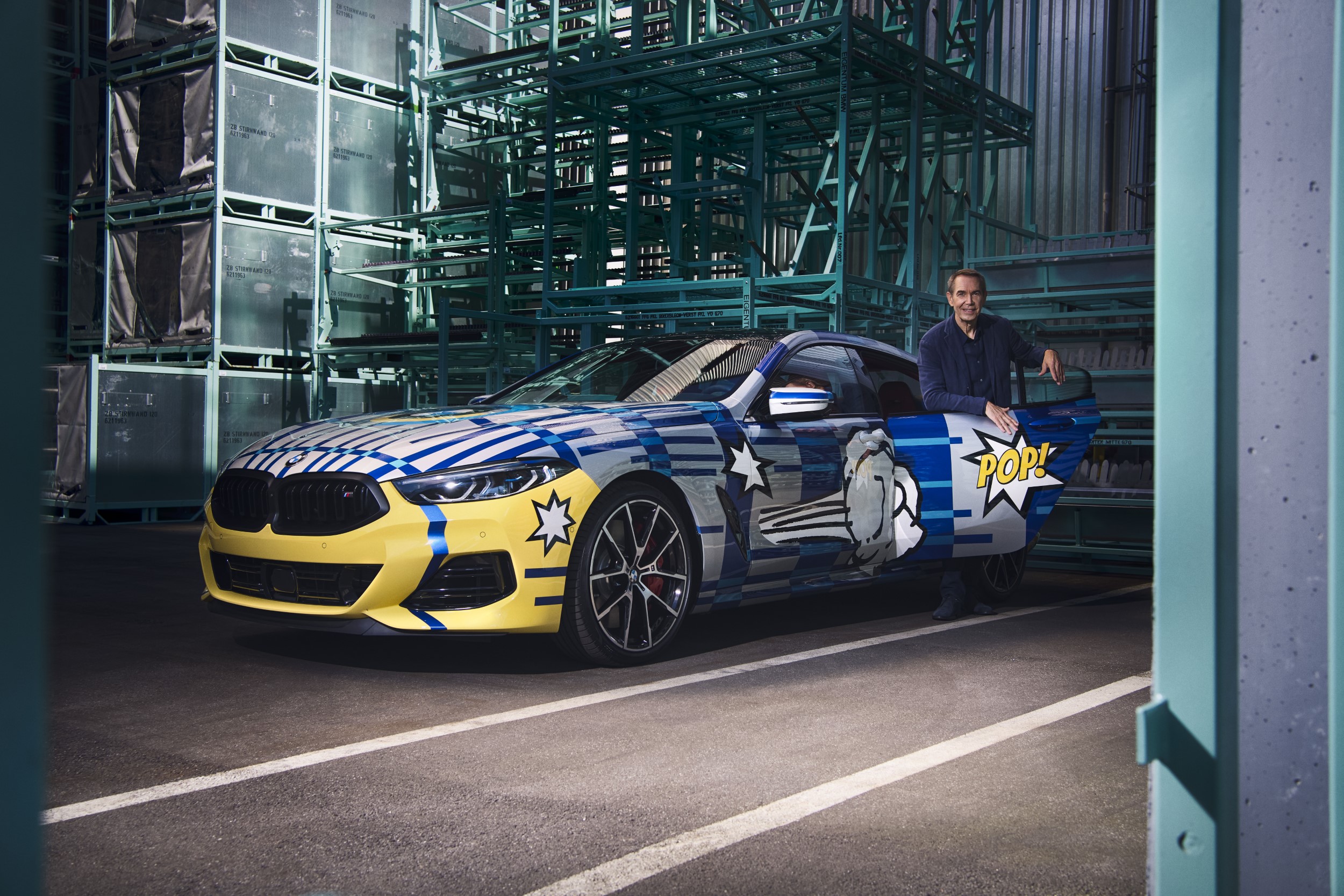 While art cars are nothing new to BMW, its collaboration with pop art icon Jeff Koons has led to something special. Koons' iconoclastic sculptures have frequently sold for eye-popping sums, so it makes sense that his collaboration with BMW would be just as eye-popping, with the M850i xDrive Gran Coupé serving as the canvas for a comic book aesthetic.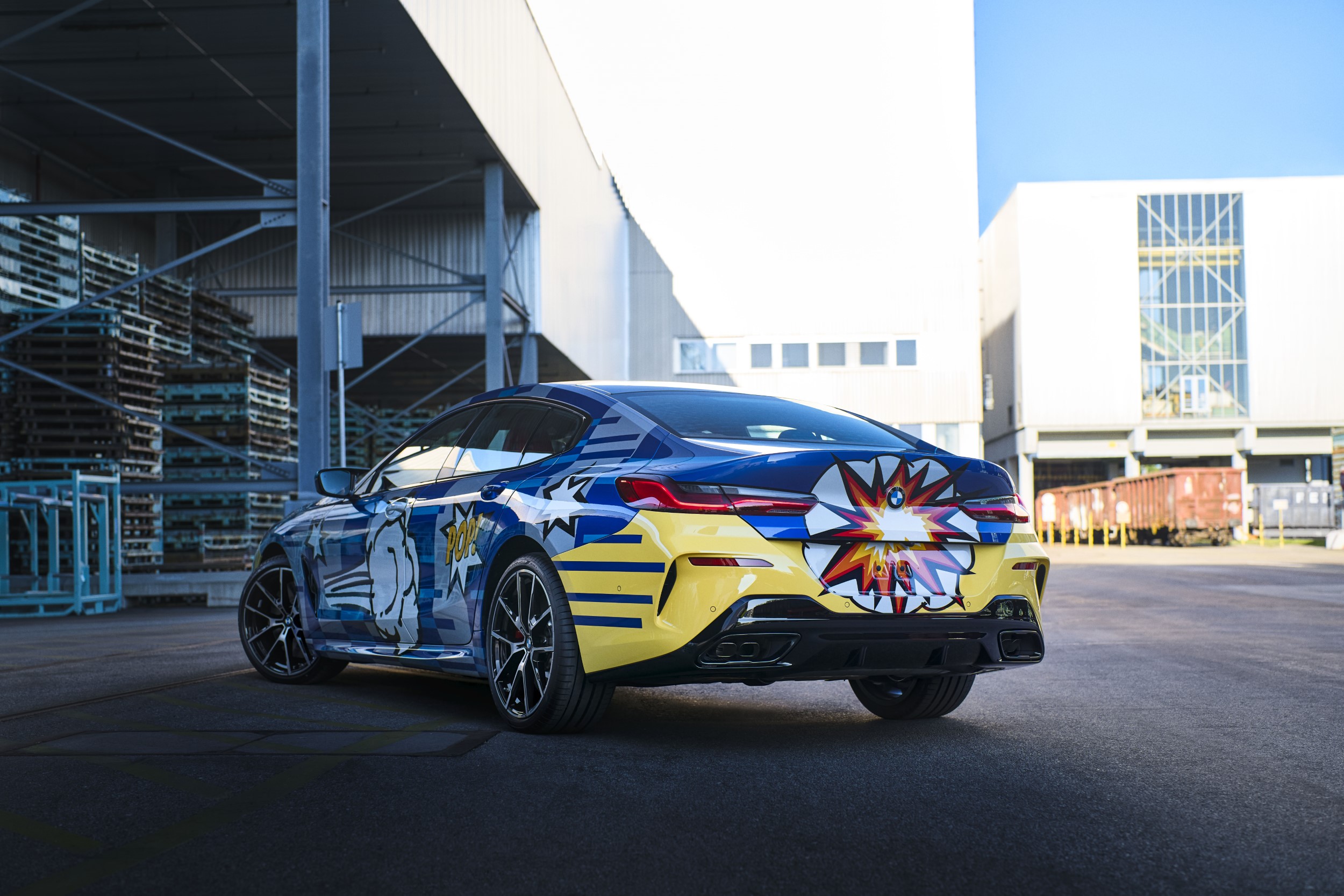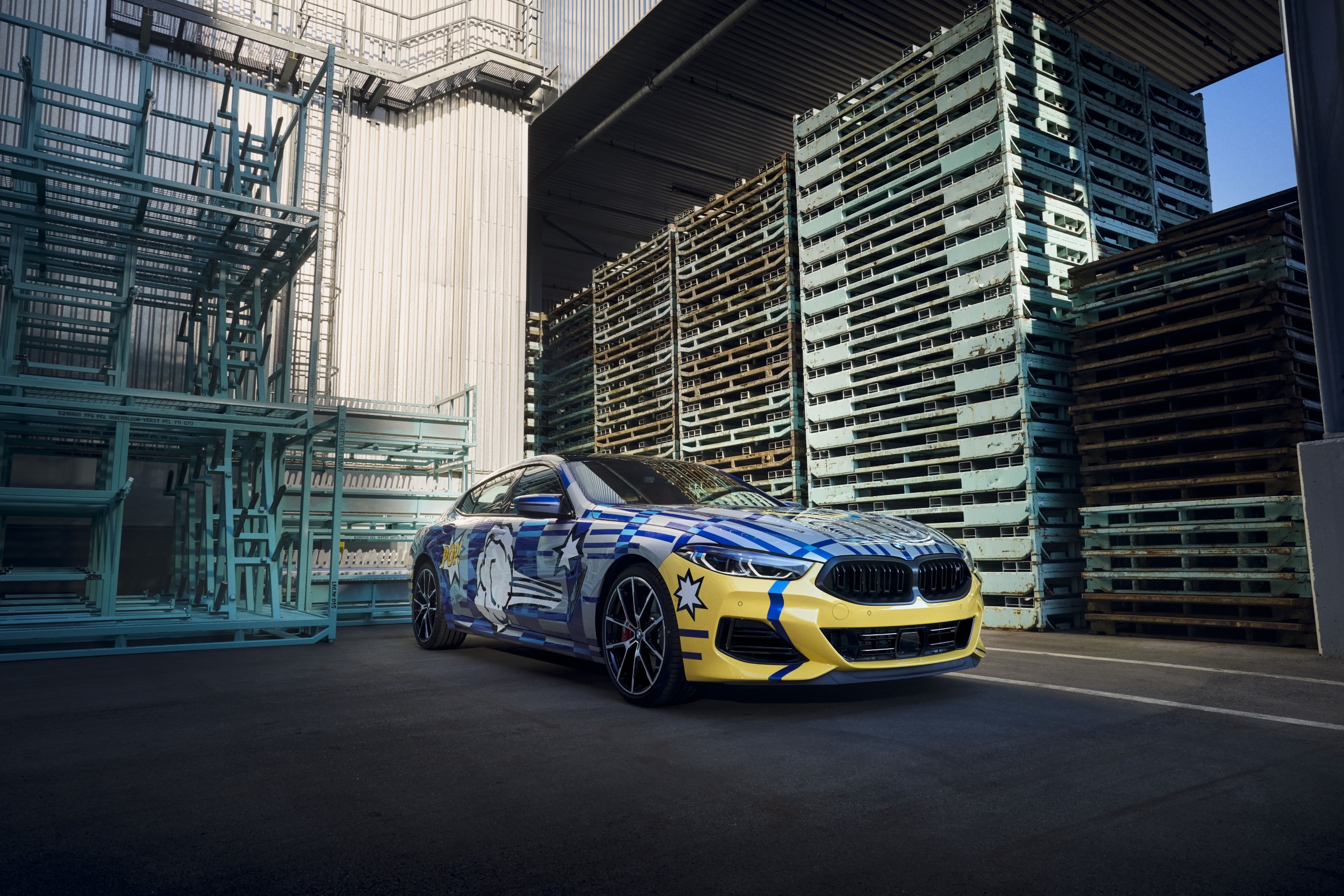 "My edition of the BMW 8 Series Gran Coupé is a dream come true. It is completely unique, very special to me, and I've wanted to create a special edition BMW for a long time," Koons says. "What matters is how we relate to each other and our awareness of everything we are surrounded by. This principle drove my creative vision for THE 8 X JEFF KOONS, and it's an exciting next chapter of co-creation with BMW."
The automaker says this is the most elaborate custom factory production it has ever produced. "Exploding lines of colour at the rear" of the vehicle pay homage to the 2010 BMW M3 GT2 Art Car that raced at the 24 Hours of Le Mans, an iconic entry in the history of BMW Art Cars that was also designed by Koons.
The shades of blue are meant to resemble the vastness of space, while the lines emphasize the power and speed of the M850i xDrive Gran Coupé. The car also has the word "POP!" on each side, as well as vapour thrust imagery, as though it jumped right out of the pages of a comic book. Inside, the cabin is vibrant and multicoloured, the red and blue hues furthering the comic-book look and feel.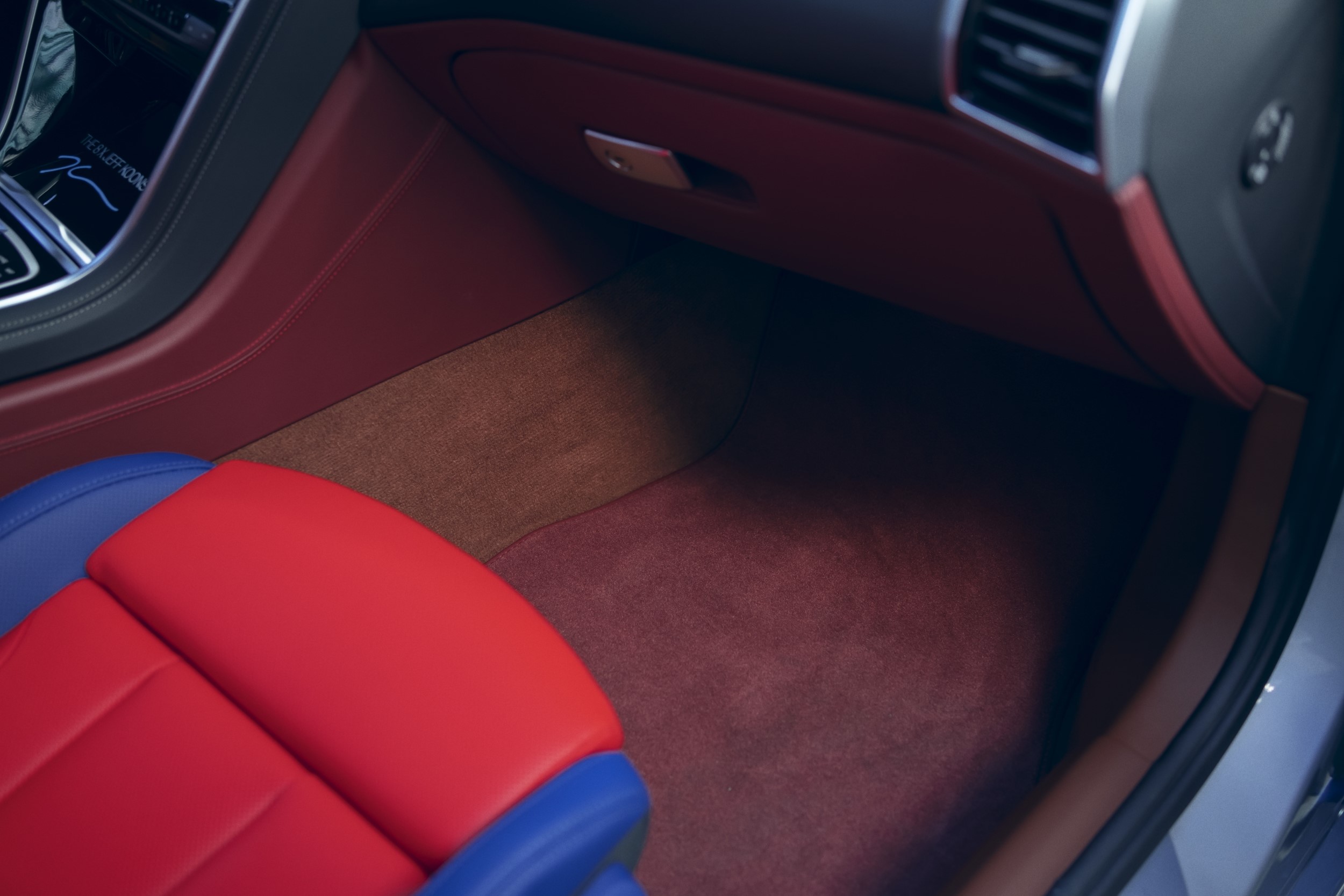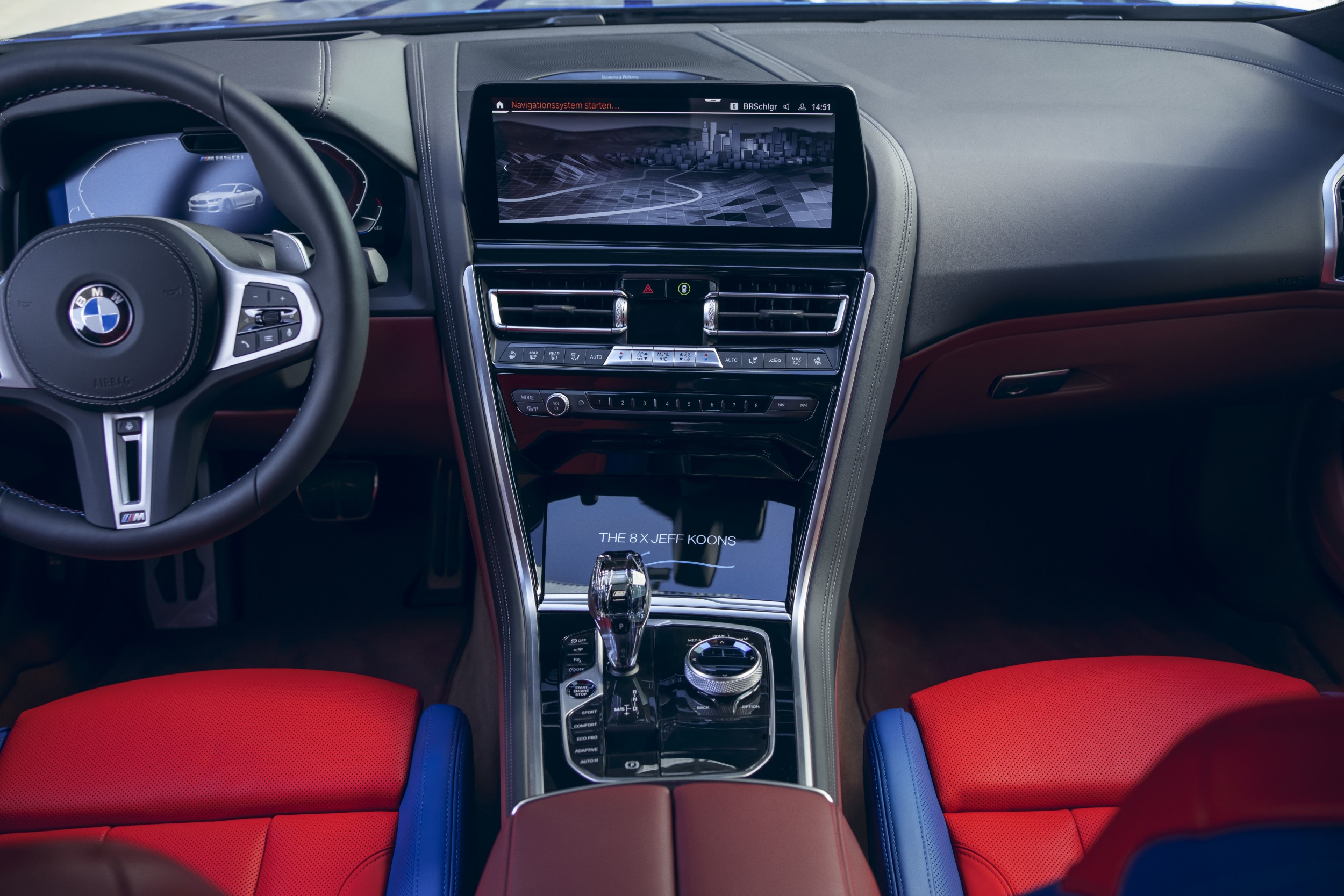 The performance of the M850i xDrive Gran Coupé is as flashy as its graphics. Under the hood, a turbocharged V8 produces 523 horsepower, allowing it to reach highway speeds from a standstill in under four seconds.
Just 99 of the BMW 8 X Jeff Koons will be available. Since the painting process involves 11 stages and several hundred hours to complete, only two cars will be produced a week by specialized teams in Germany.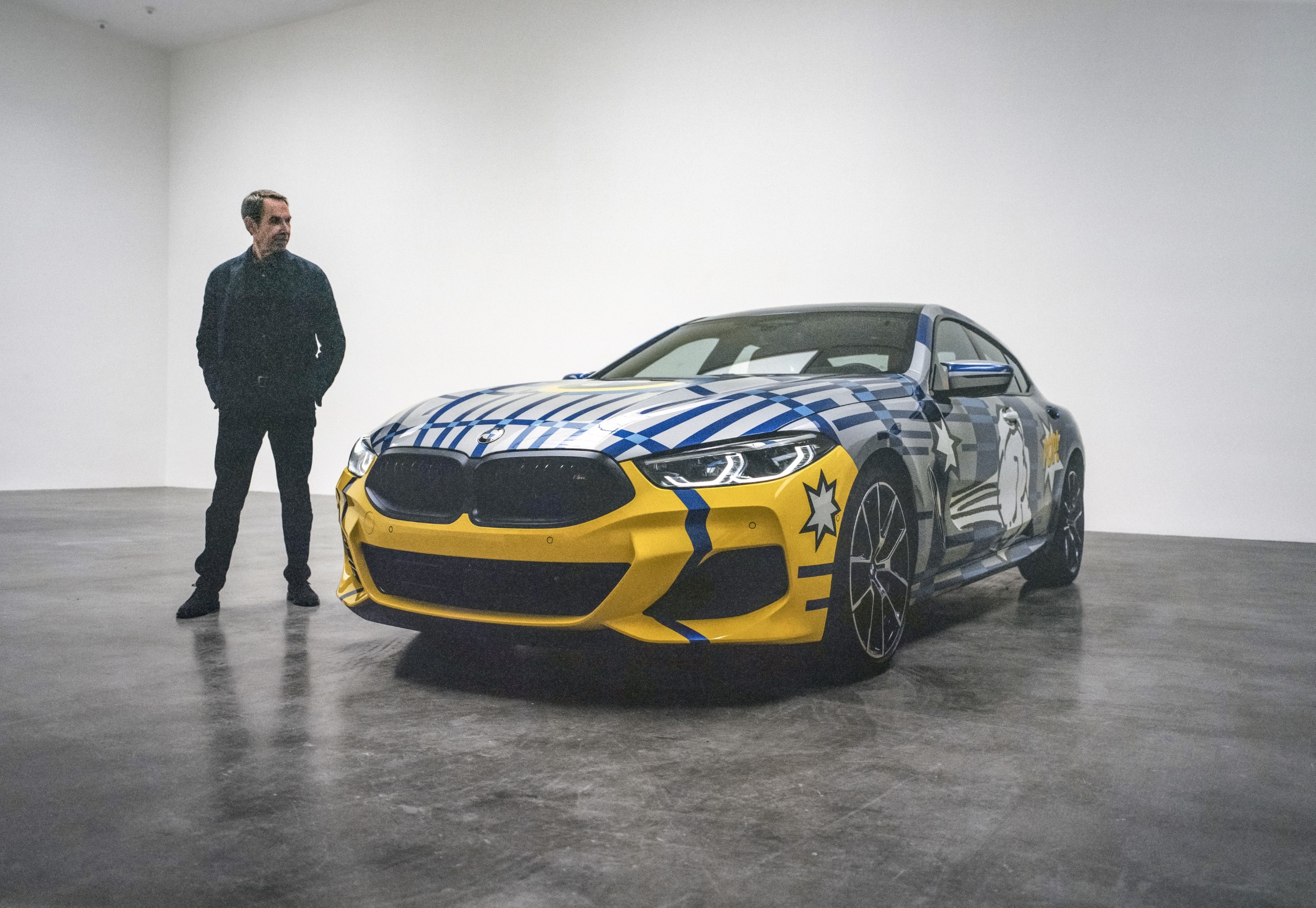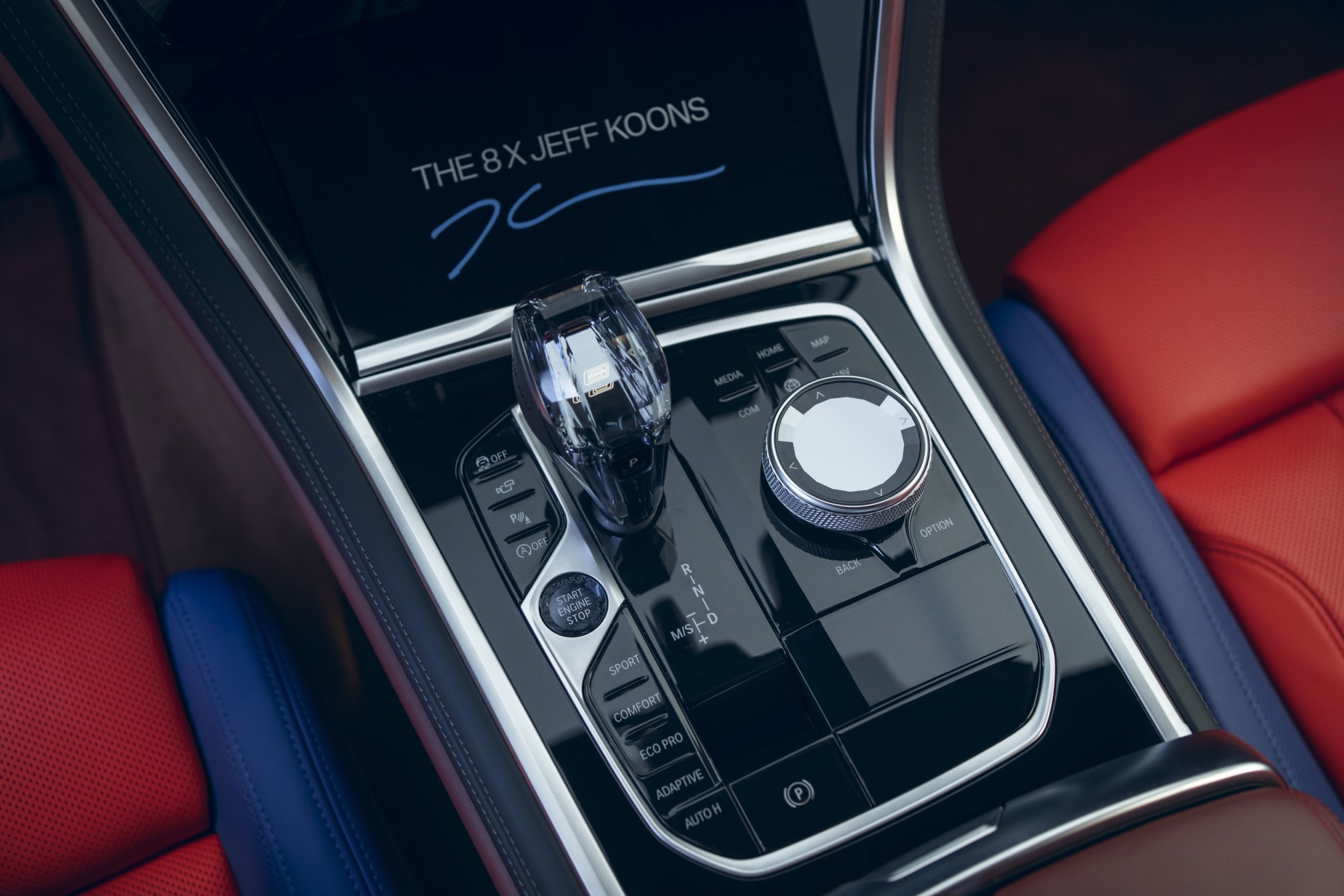 The vehicle will make its U.S. debut at Rockefeller Plaza in New York, with a single signed vehicle auctioned off by Christie's on April 4. Auction proceeds will be donated to the International Centre for Missing & Exploited Children (ICMEC).
The car will then go on a global tour, with stops at Contemporary Istanbul, Paris Photo, Goodwood Festival of Speed, West Bund Art & Design in Shanghai, and Art Basel Hong Kong.