The Flowing Levels of Odami's Beaches House
With Beaches House, completed last year, design firm Odami reimagines what a contemporary beach house looks like within a city. Located in Toronto's Beaches neighbourhood, with Kew Beach to the south and bustling Queen Street to the north, the house captures the contrast between a busy metropolitan centre and a relaxing waterside retreat. The Toronto architectural and interior design firm, founded in 2017 by Spanish architect Aránzazu González Bernardo and Canadian designer Michael Norman Fohring, has created a distinctive residence rooted in place and story.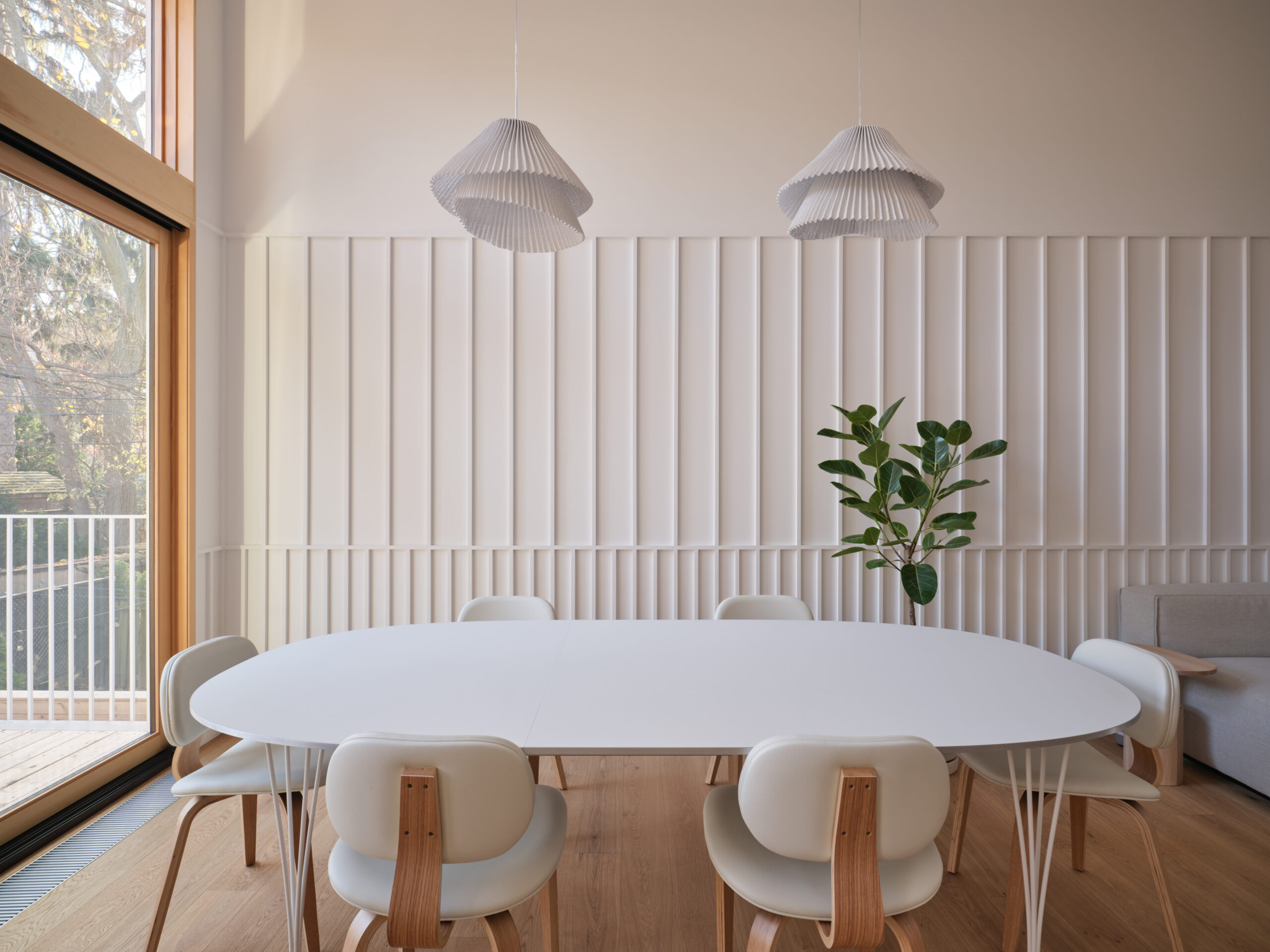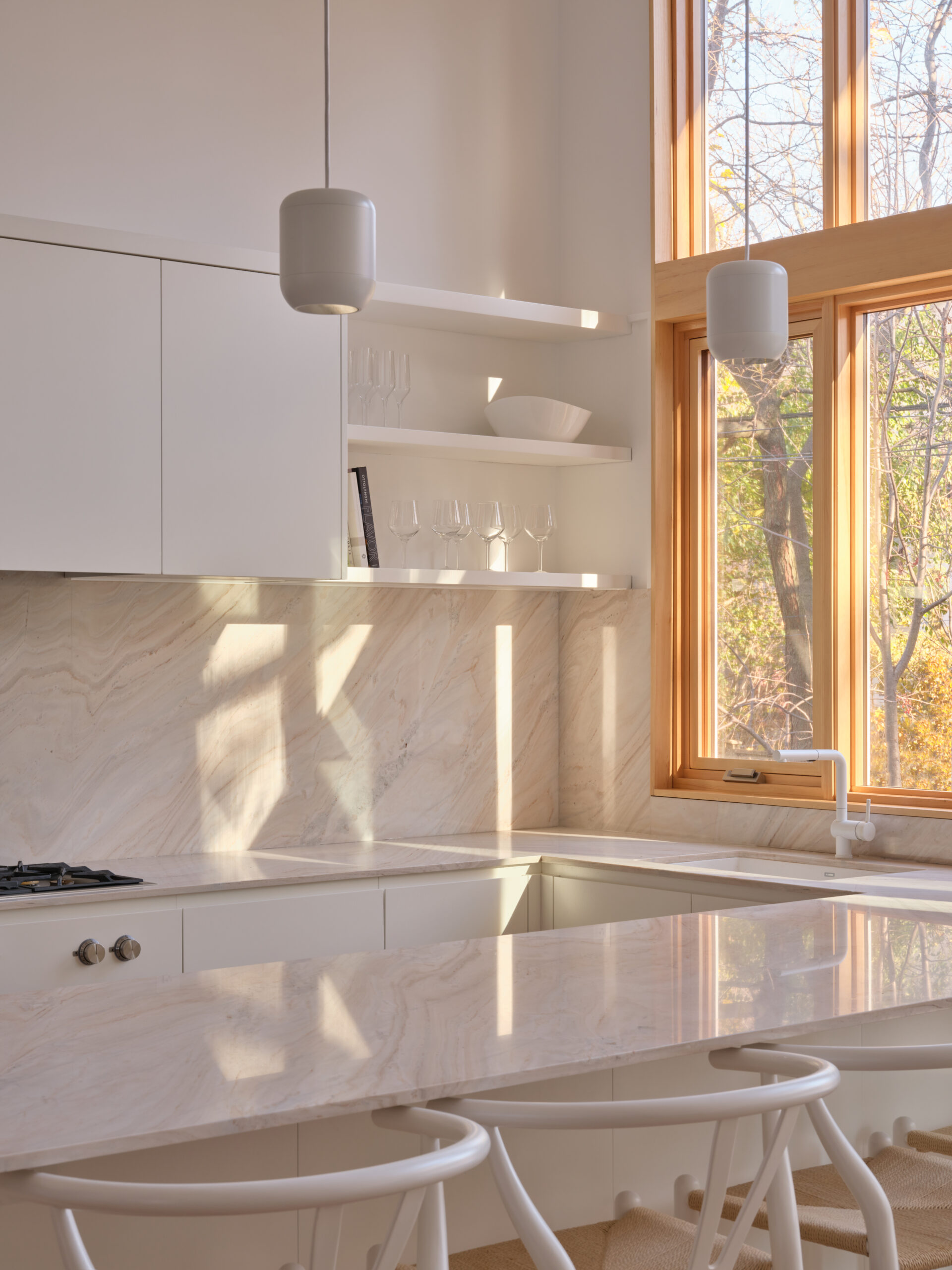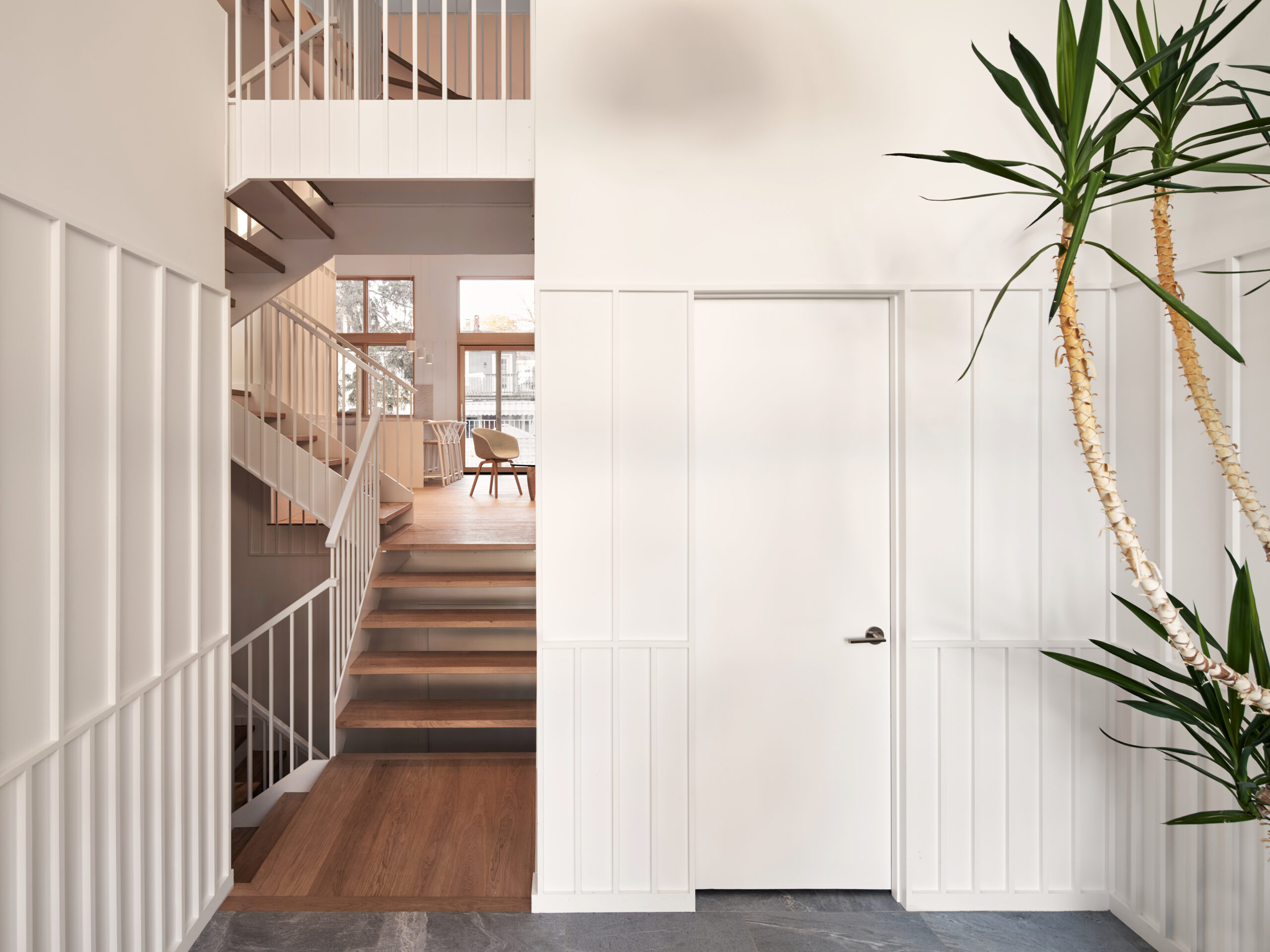 Flowing across seven floors, the 3,200-square-foot space incorporates attributes of the classic beach house—bright white spaces, plenty of pale wood, and huge windows to let in the light and views—tailored to the clients' contemporary tastes and the urban setting. Throughout, painted wood panelling, soaring ceilings, and natural materials create a light and airy home with Scandinavian influences.
Central to the design of the split-level house is an open staircase, cross-sectioning the home and spiralling through the levels with steel pickets and floating treads. The multiple stacked levels create functional pockets and moments of privacy for residents.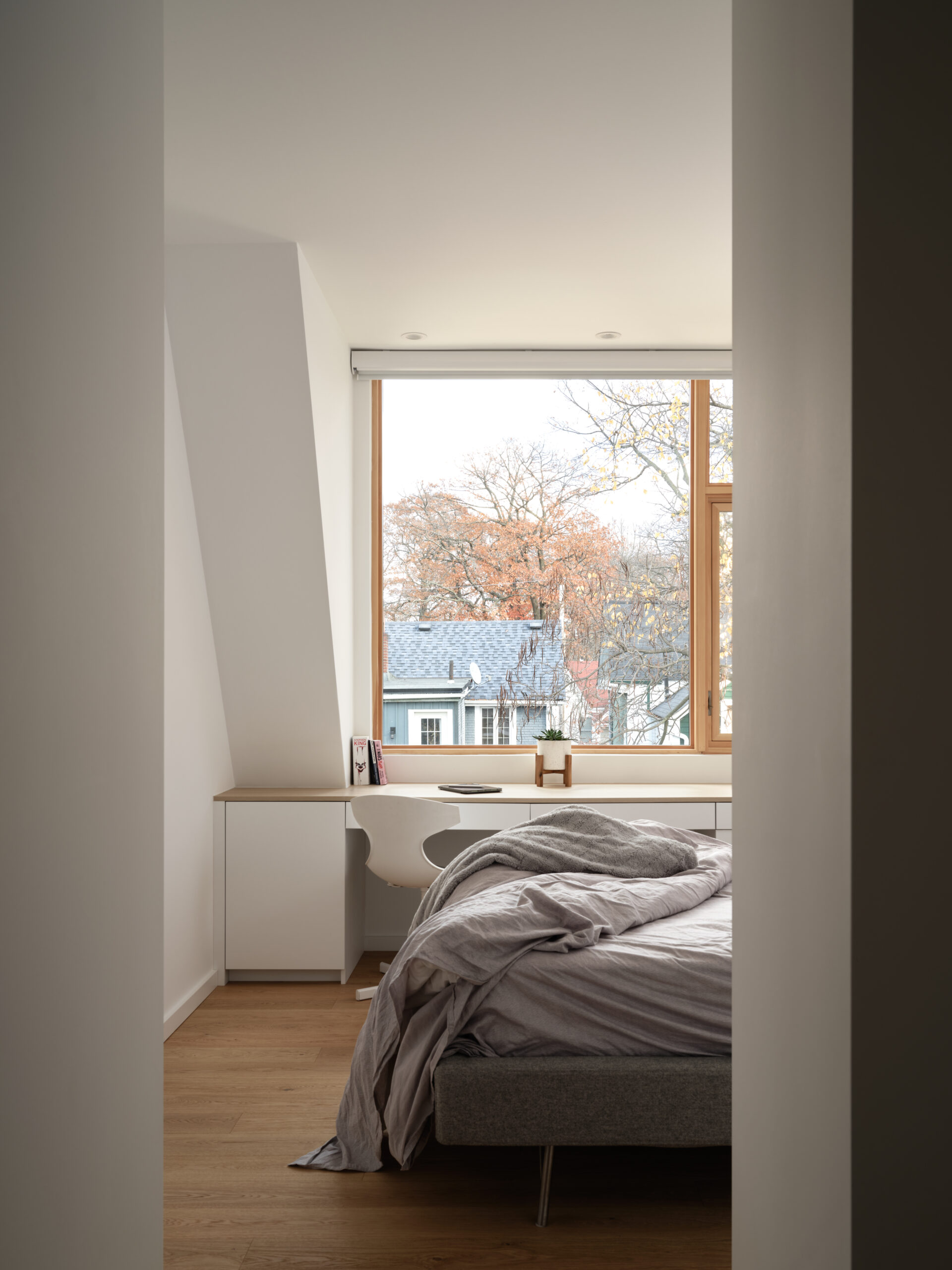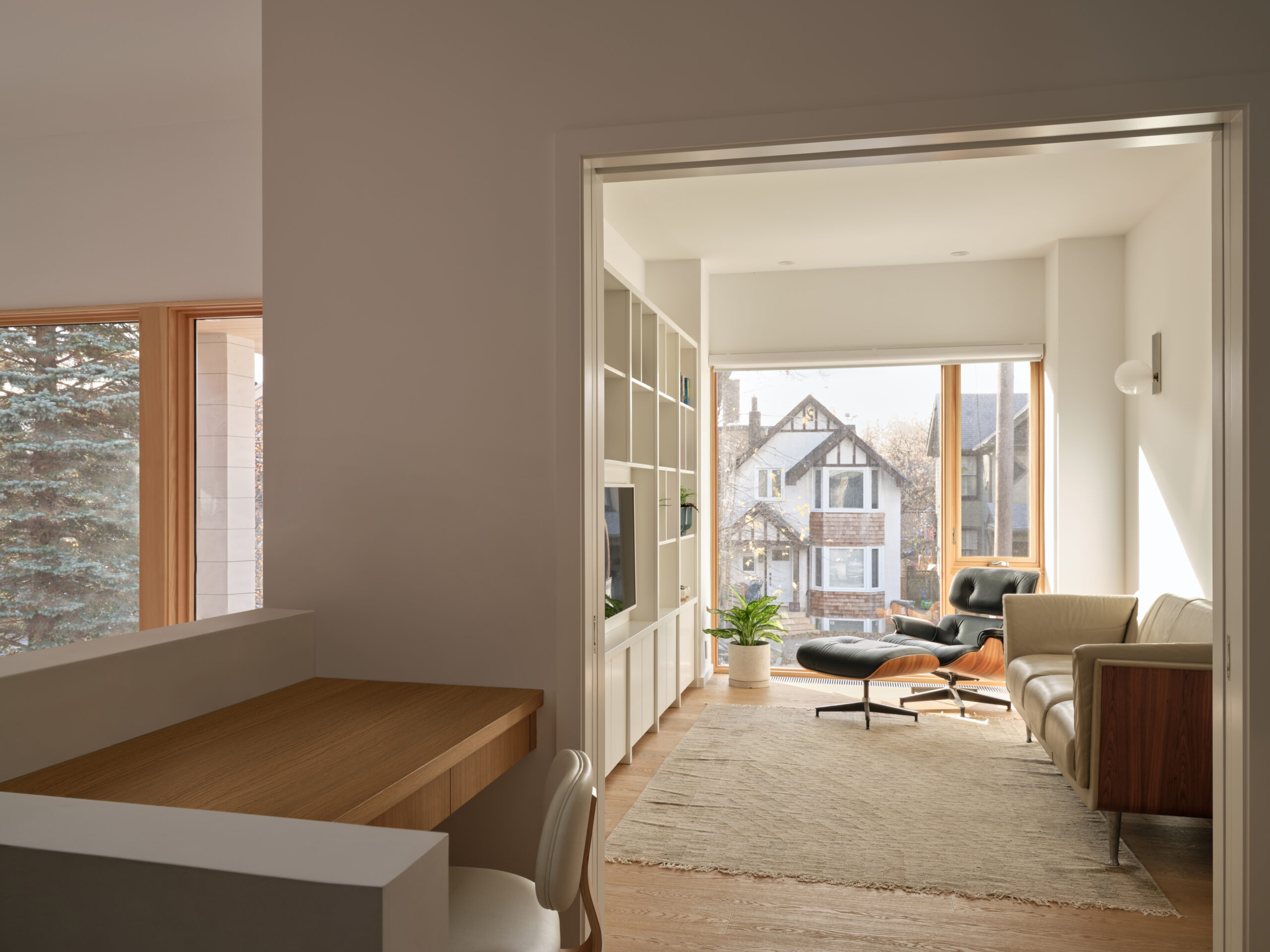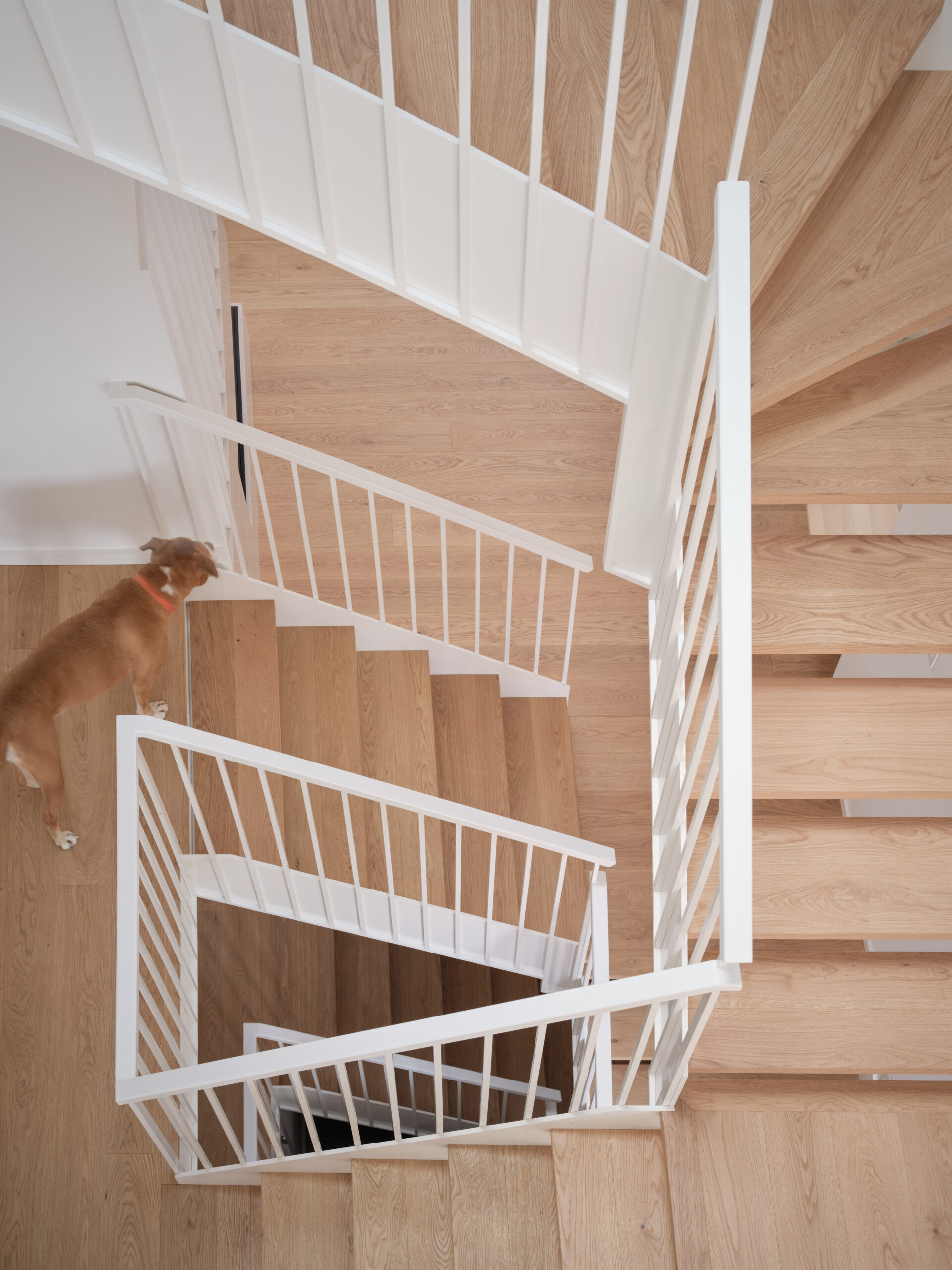 In the main living quarters, large windows and doors trimmed in natural wood look out to the street below, bathing the kitchen, dining room, and seating area in light. Crisp wall panelling reminiscent of rustic board and batten siding and a corner fireplace add visual interest and texture to the open floor plan. Two rows of white pendant lights illuminate the island and table, and a terrazzo-clad bathroom houses a sizeable tub set beneath an expansive skylight for private bathing under the stars.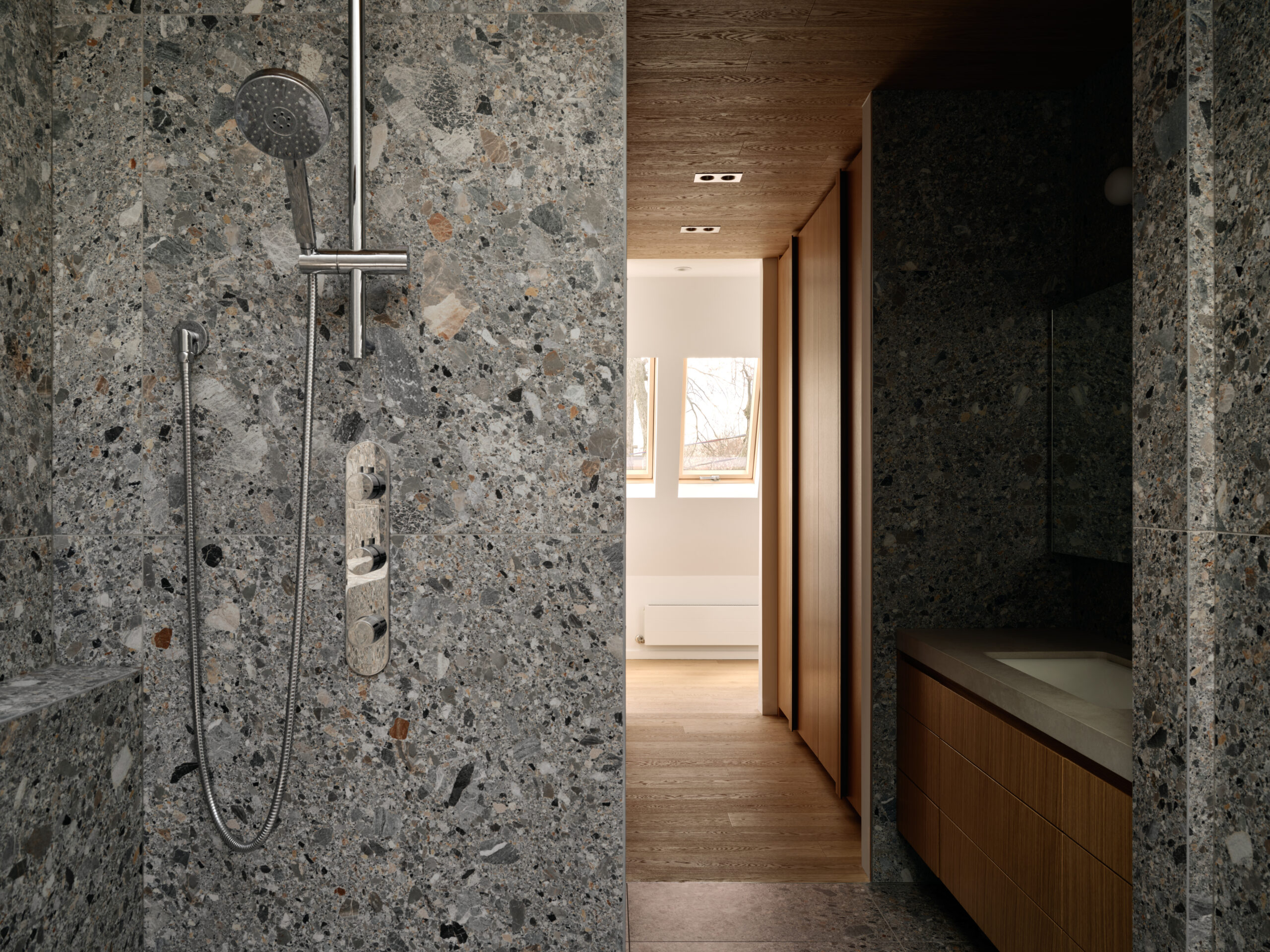 Built-in cabinetry and workspaces optimize space for a pared-down and tranquil life, where residents can enjoy each other's company without the distraction of clutter. The design of the interiors is clever—minimalist yet with personality and personal detail and none of the coldness found in some contemporary designs. Beaches House offers warm minimalism for relaxed city living.
Photography by doublespace photography.