Rolls-Royce is Winter Ready, and Now is the Time to Buy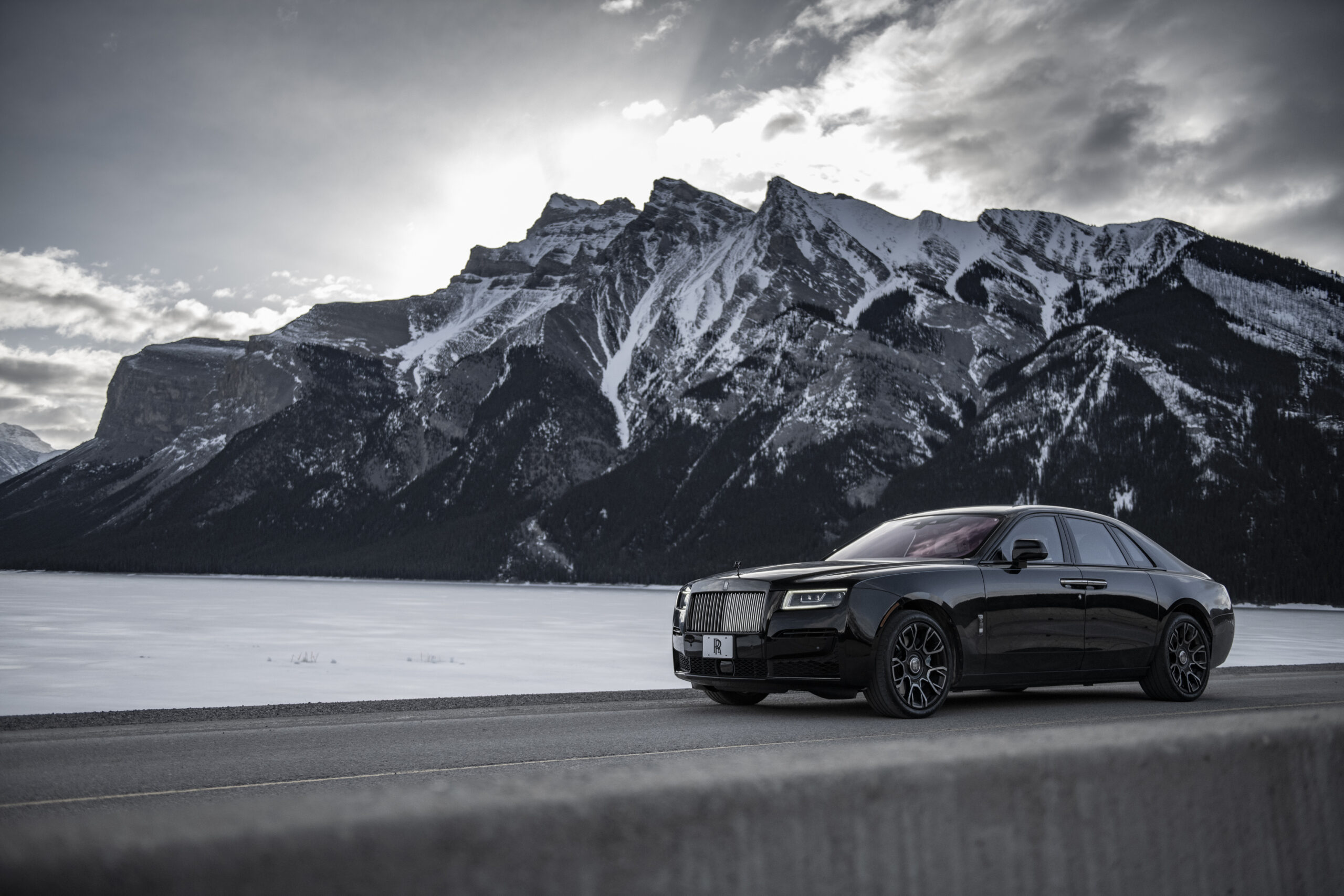 The drive through Banff National Park is sublime regardless of the car. However, when given the opportunity to drive it in Rolls-Royce's new Black Badge Ghost, one of the world's finest cars, the experience becomes even more sublime.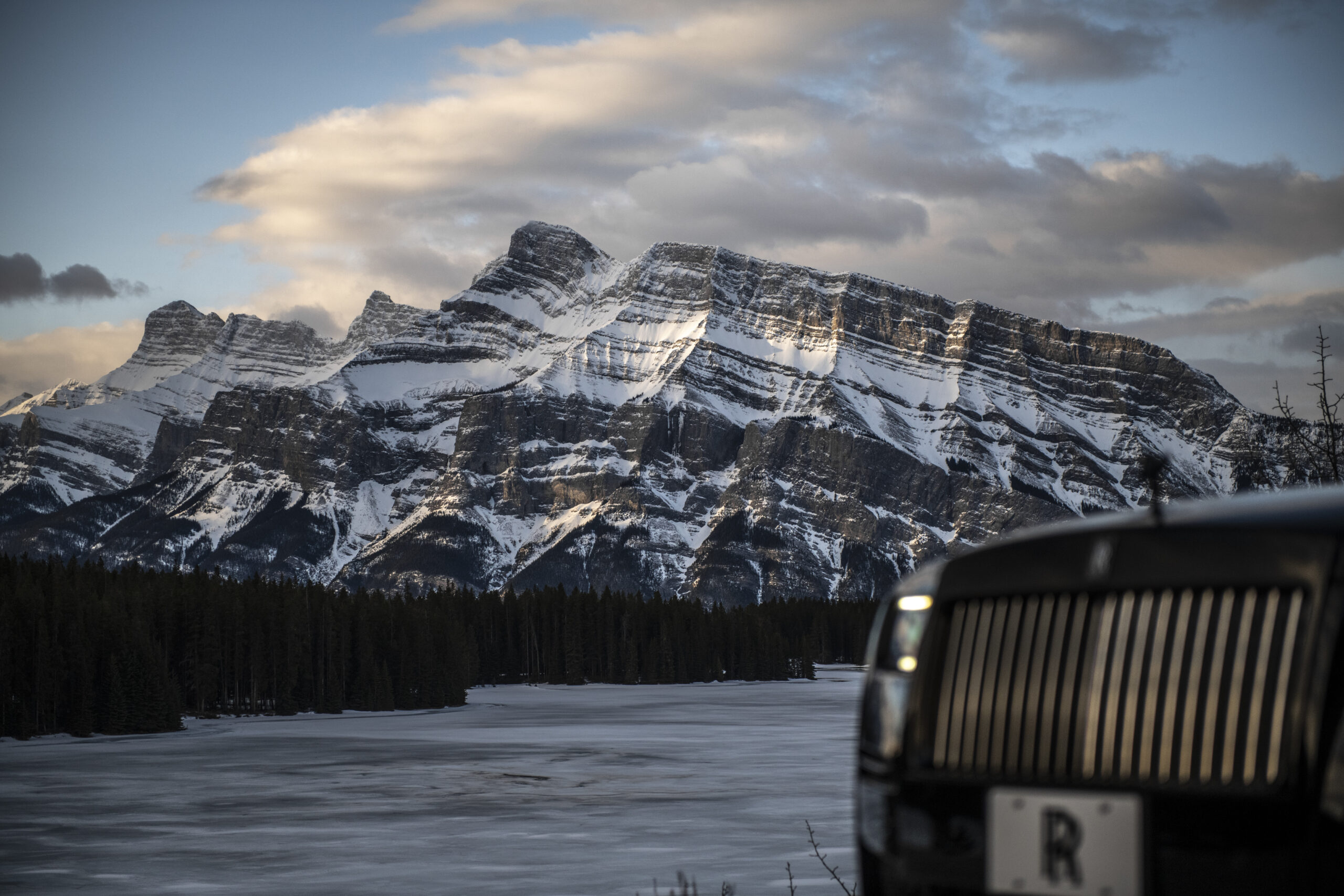 The stretch between Lake Louise and Banff—60-odd kilometres of verdant coniferous forest wrapped up in rugged mountains—provides some of the world's most stunning scenery, especially in the winter months; a time when most Canadian Rolls owners have their cars covered up or living at vacation homes under sunnier skies. Until now, that is.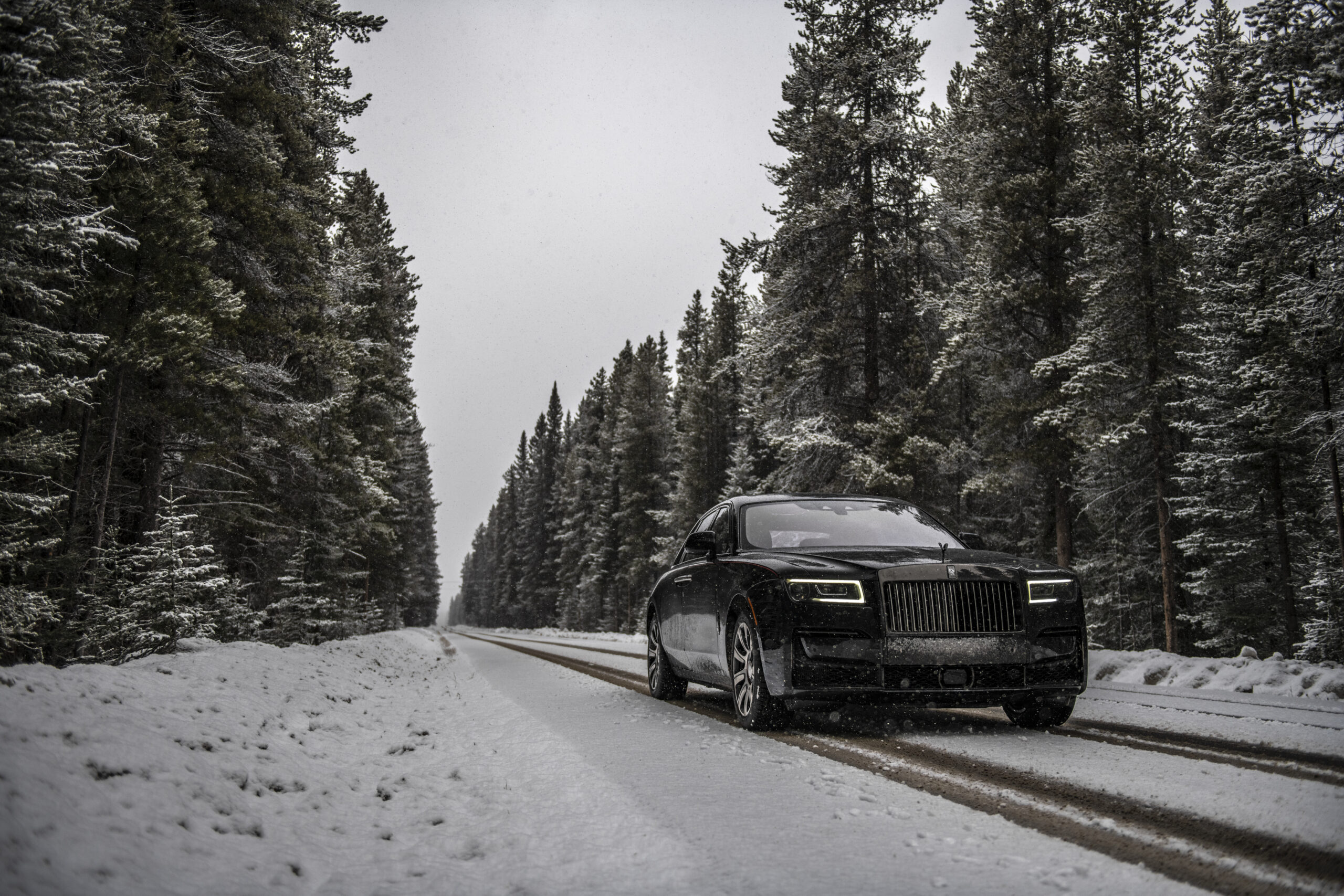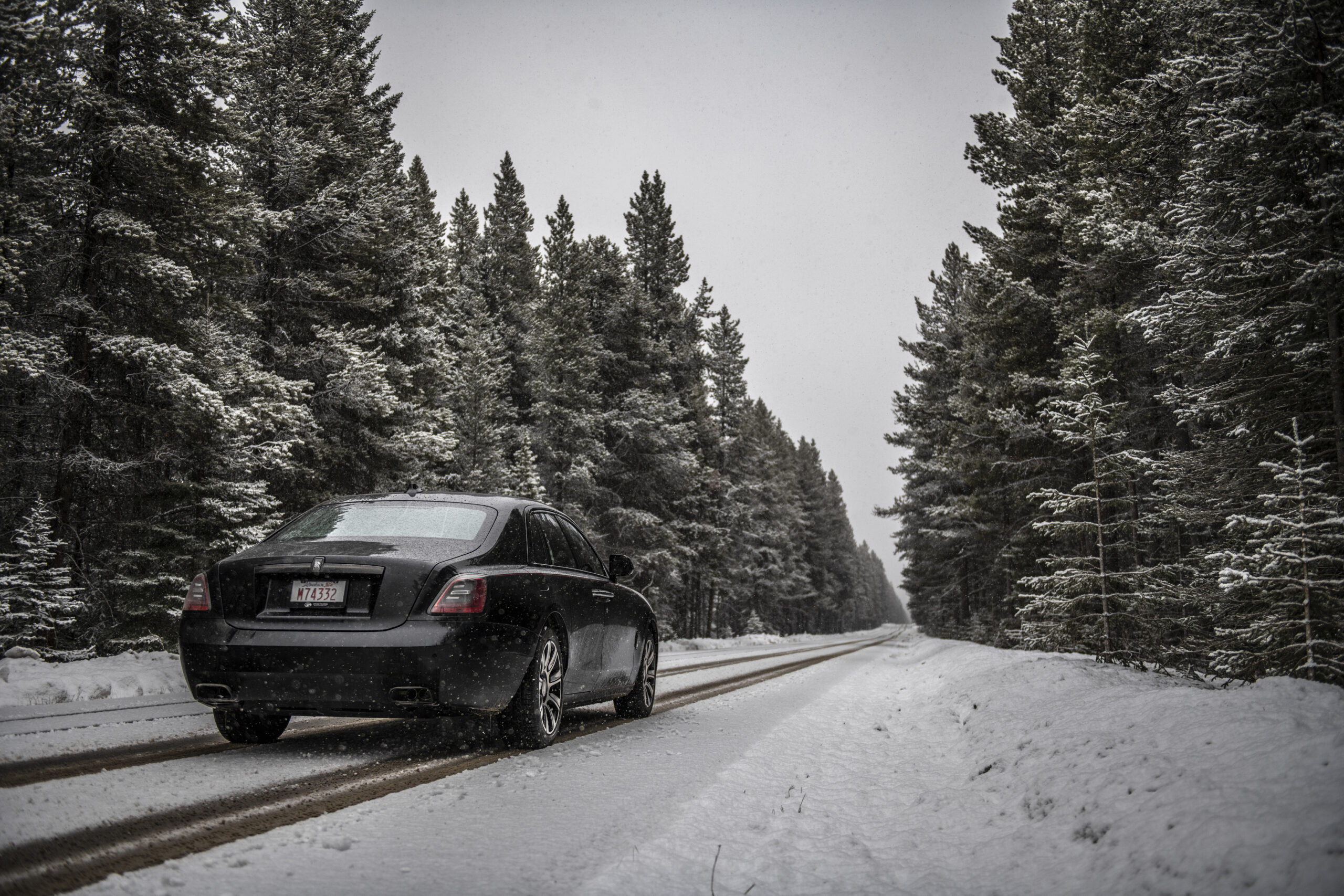 With the 2018 debut of their Cullinan SUV, as well as the recent news that their forthcoming Spectre EV completed winter testing in Northern Sweden just 55km from the Arctic Circle, Rolls-Royce is clearly making a concerted effort to introduce drivers to a different, more rugged side of the brand. However, what many car enthusiasts don't know is that Rolls-Royce's other cars, including the sleek nocturnal Black Badge Ghost that I was lucky enough to tour through Banff National Park in, are just as winter-ready as the Cullinan and Spectre.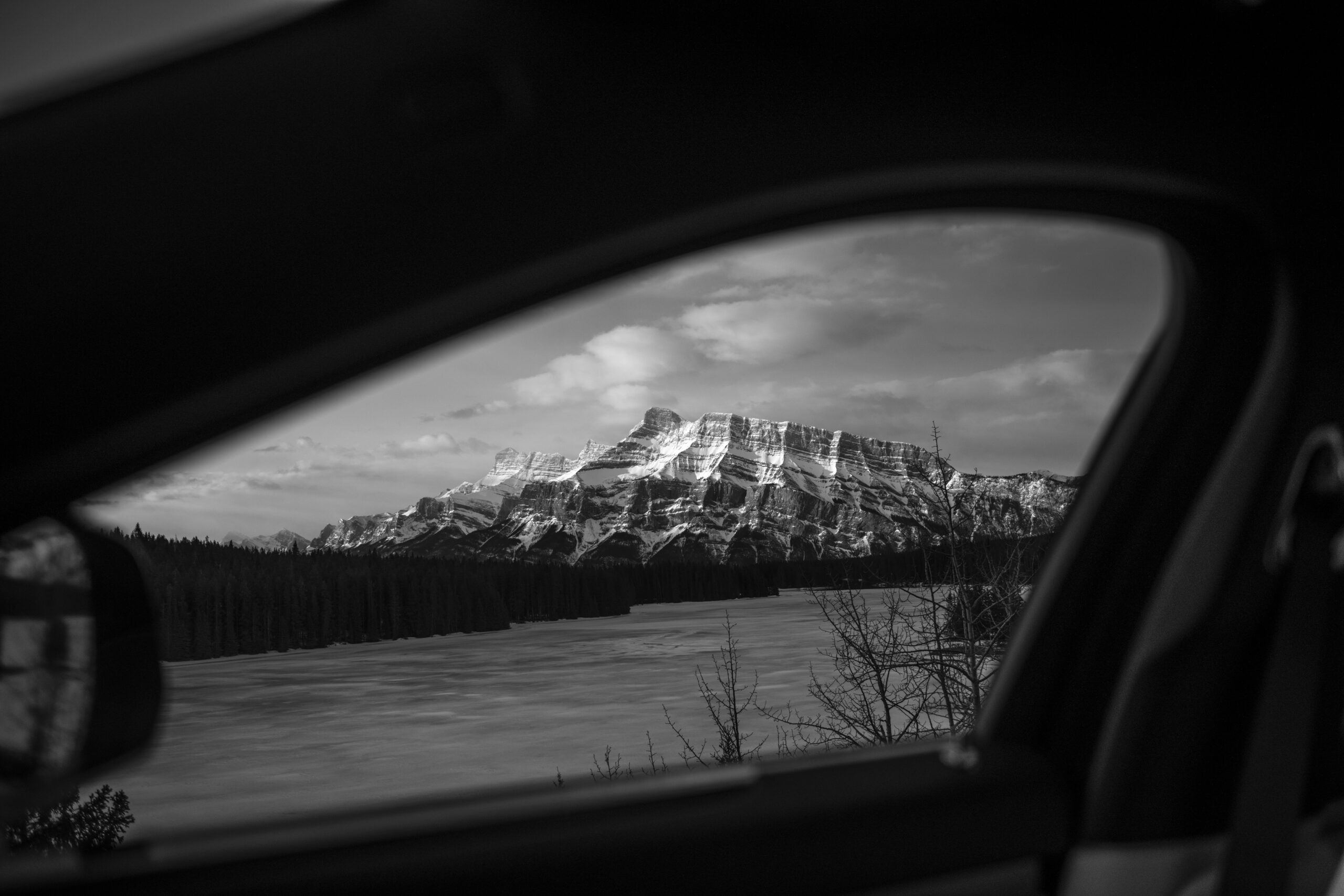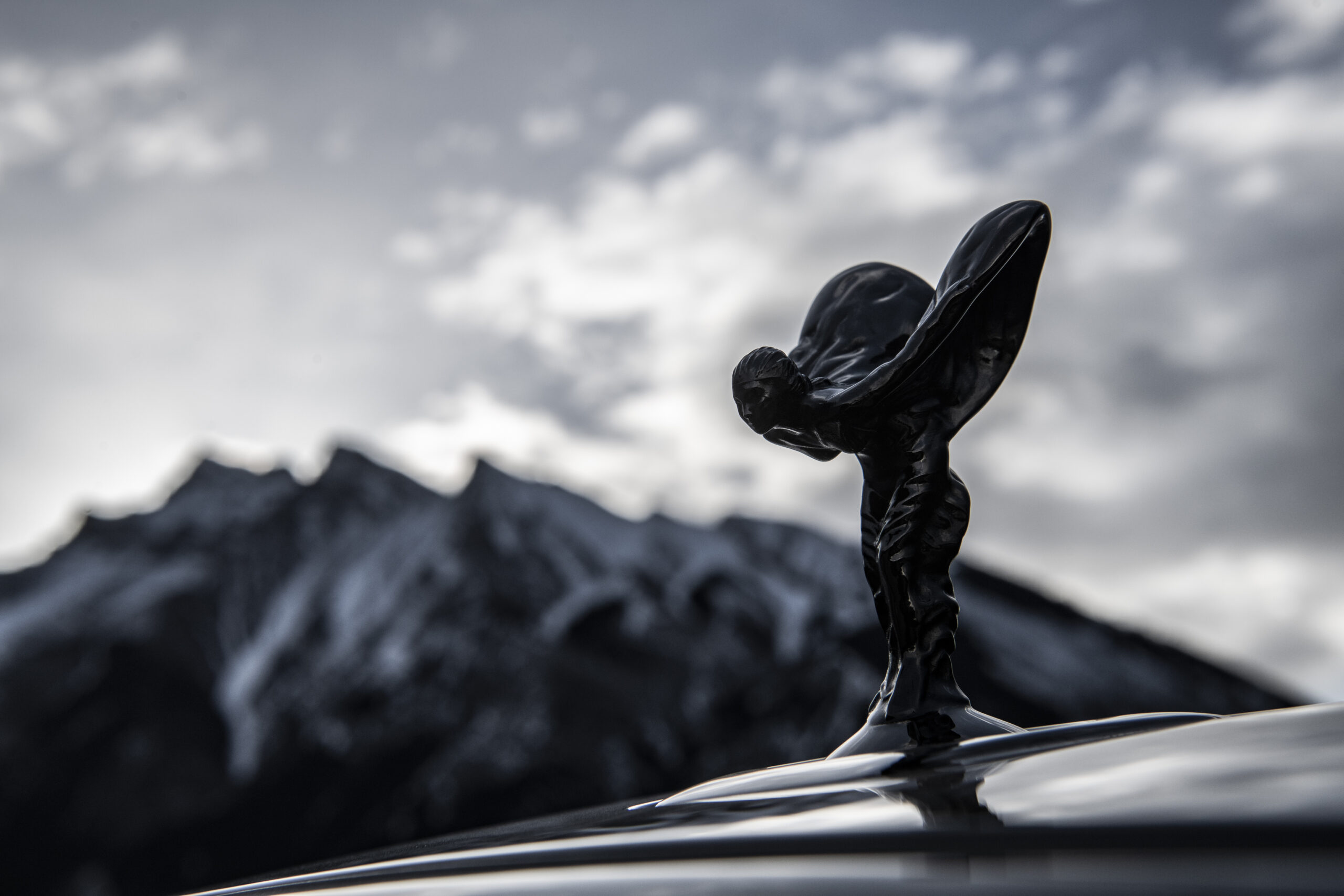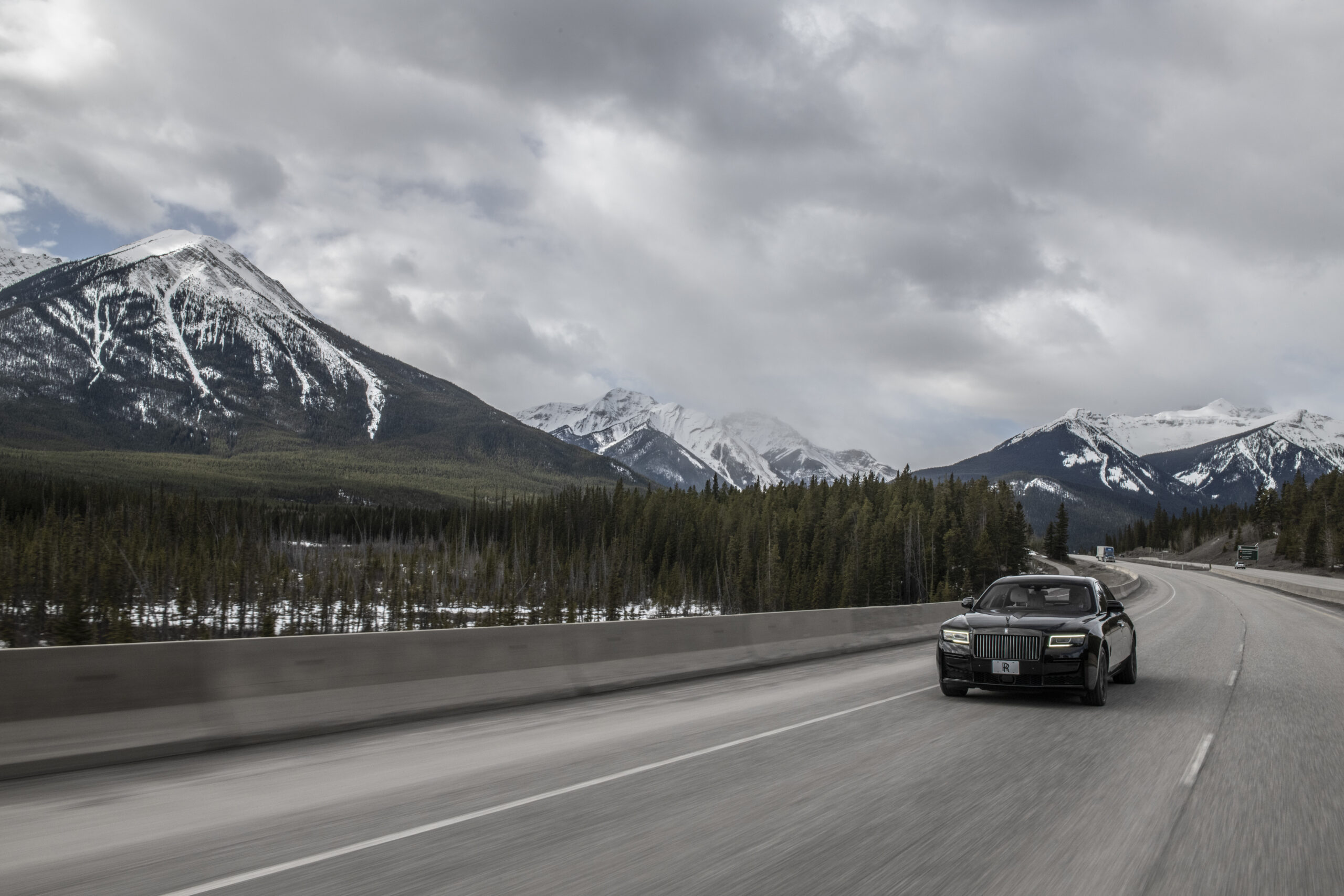 The most significant feature of the Black Badge Ghost's winter capabilities is its all-wheel drive. When combined with its imposing stature—it weighs in at almost 5500 pounds and measures just under 19 feet long—the all-wheel drive will give even the most precious of drivers the confidence to soar down wintry roadways. The Black Badge Ghost is more than capable enough to peel out safely before a possible collision with a speeding van full of skiers, as I found when pulling out of a rutted-snow and gravel covered parking lot fenced in by mounds of snow.
If you are more concerned with comfort and style than performance, like a good number of Rolls-Royce owners undoubtably are, then the Black Badge Ghost might just be the most luxurious winter-warmer around. Underfoot, luxurious lamb's wool floormats are the perfect texture for warming the lower extremities after a long day exploring one of Banff National Park's three world-class ski hills. And the seat's technical capacities go well beyond merely heating one's bottom; both the arm and head rest provide warmth, and, along with several power adjustments, there is a massage function, perfect for relaxing if your driver happens to take to the road like I do.
At another point during the trip—sometime after the elk tartare and before the dog sledding experience—a fellow journalist asked if the Northern Lights are often visible from Banff. Being an Albertan, I explained how uncommon an occurrence the spectacular lightshow is in that part of the world, suggesting that even here, in one of the world's most picturesque winter landscapes, it isn't quite wintry enough. Luckily, the Rolls-Royce Black Badge Ghost comes with the infamous Starlight Headlining, a precision-engineered replacement for the aurora borealis. The standard configuration is constellation map of the sky over the company's Goodwood headquarters, but it can be made to match any recorded constellation map over a given part of the world at any time. Rolls-Royce is so into winter that they deliver what even the Rocky Mountains can't.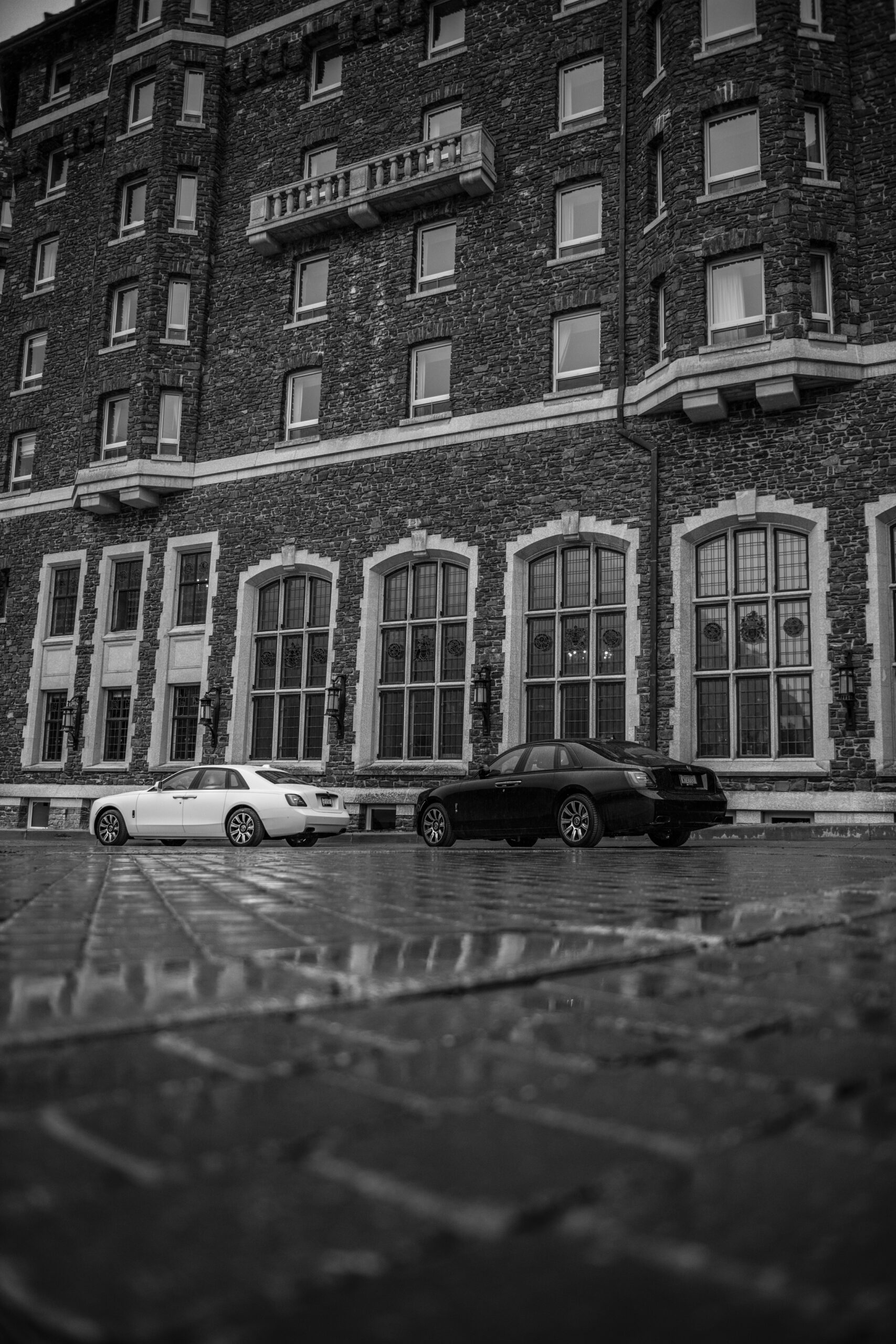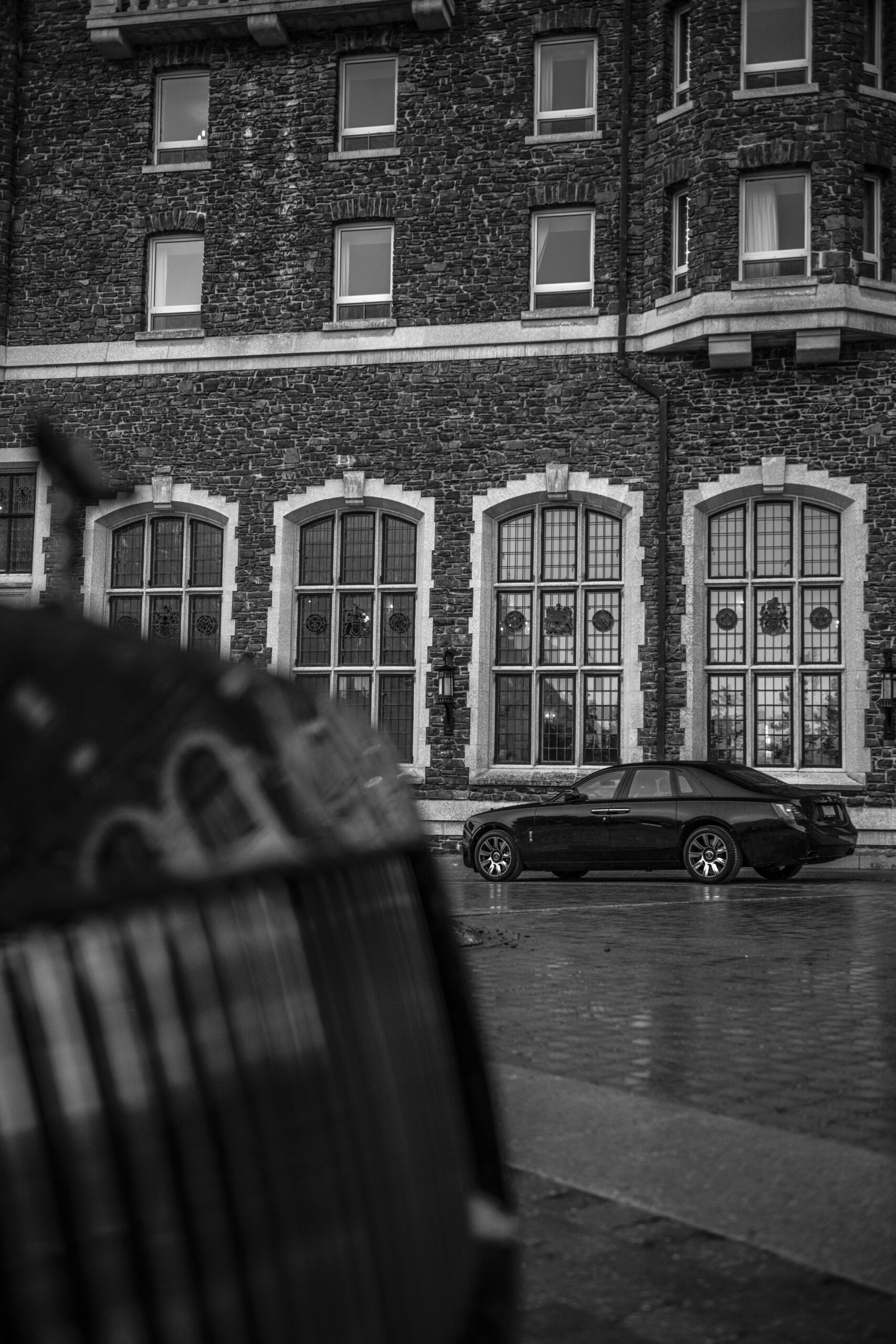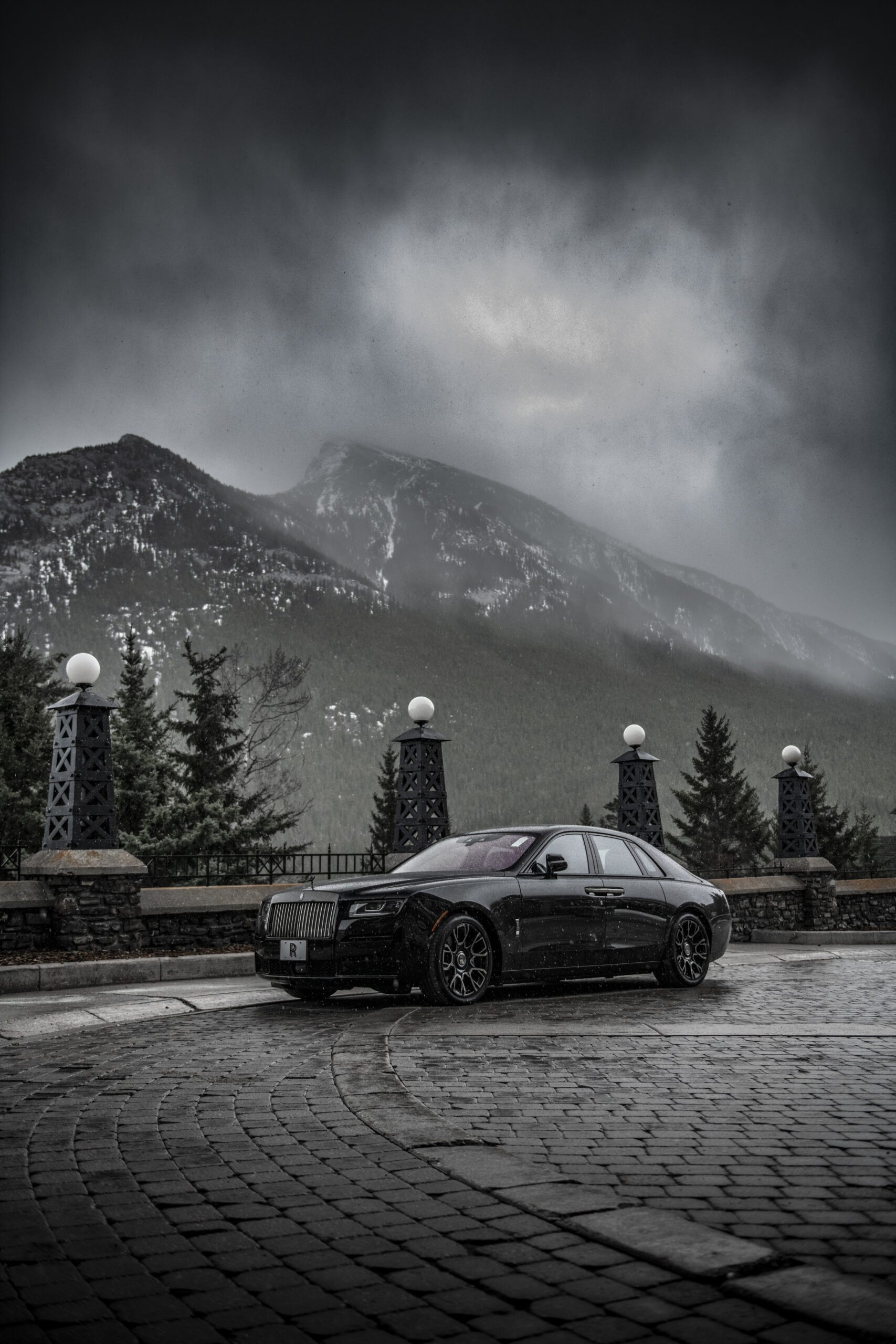 Starting at $442,700, the Rolls-Royce Black Badge Ghost is no minor purchase. But, if you want a car that compares to the majesty of its winter surroundings, such as that of Banff National Park, then there is no better option. And, with a standard lead time of around six months, right now is the perfect time to consider a Black Badge Ghost for your next winter whip.
Photography by Lucas Scarfone.