Perrier-Jouët and Andrea Mancuso: A Creative Collaboration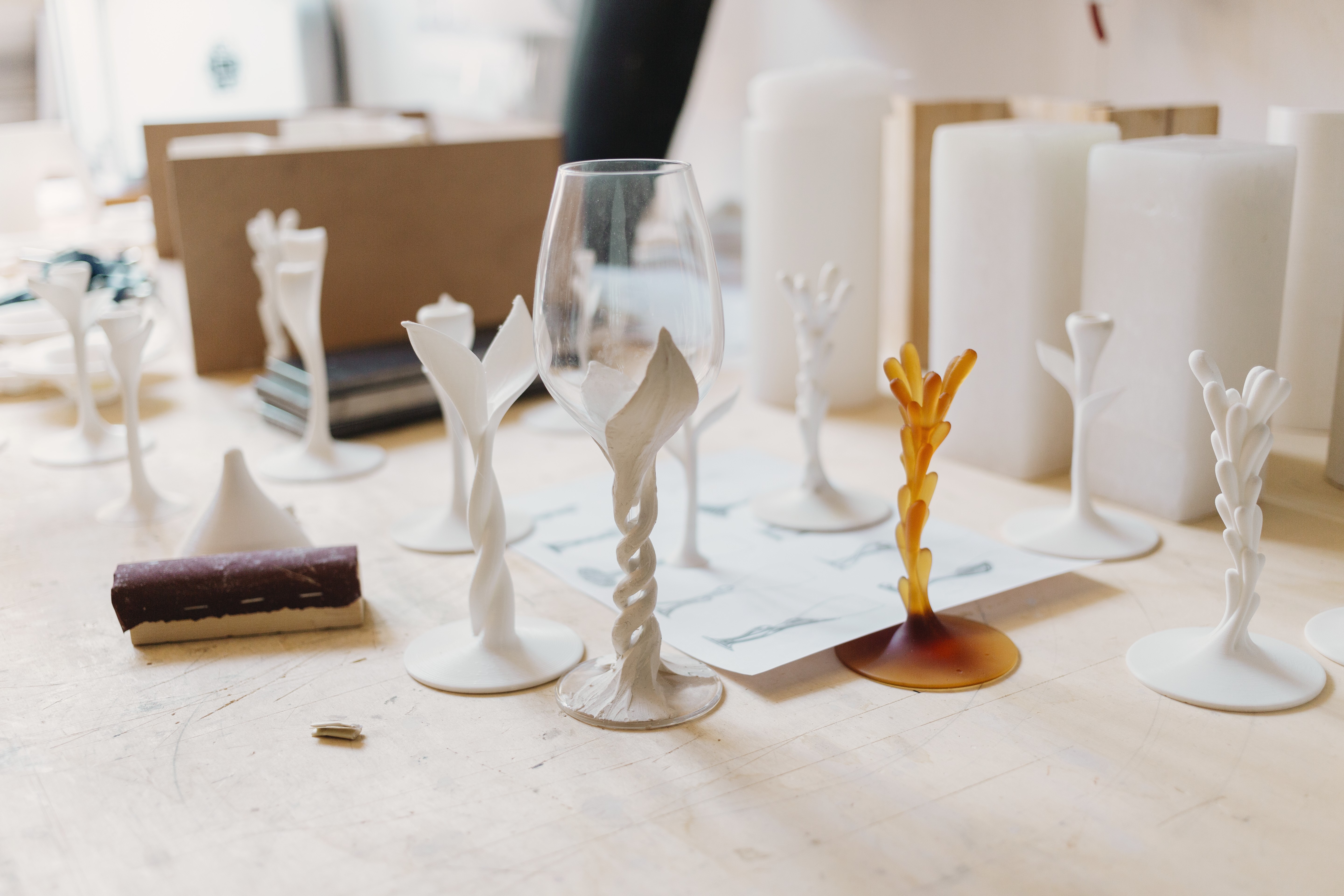 These goblets bloom like flowers. This collection of six glasses, titled Metamorphosis, was designed as part of a creative collaboration between champagne maison Perrier-Jouët and Andrea Mancuso, co-founder of Analogia Project. "The glasses are inspired by growing nature and the heritage of the Perrier-Jouët. A dialogue between nature, design, and champagne," says the Milan-based designer.
Metamorphosis is a celebration of nature and the way in which Perrier-Jouët transforms grapes into prestigious cuvées according to a savoir-faire with over 200 years of history. "My design tells stories, creates surprises, and conveys emotions," explains Mancuso. "Just like Perrier-Jouët champagne."
The sculptural intricacy of the glasses was the result of a painstaking process. Nature, reinterpreted, takes shape in the stem of each glass and Mancuso worked with glass artisans at Berengo Studio in Murano. Each glass takes a week to handcraft.
At Design Miami, Metamorphosis was staged in an immersive installation where, in a spectrum of colours representing autumn harvest, 11,000 ceramic pieces, recalling champagne bottles aging in the underground cellars in Épernay, were assembled. Each of the six balloon flutes was partnered with a specific Perrier-Jouët expression and showcased in illuminated nooks. Mancuso uses design to stimulate curiosity by interspersing the familiar with the unexpected. And this Perrier-Jouët scenography makes for, as Mancuso states, "an inspirational dialogue about wine."
________
Never miss a story. Sign up for NUVO's weekly newsletter here.