Marla Aaron Brings Rebelliousness and Interactive Playfulness to Her Creations
Making the mundane exceptional.
Marla Aaron is the leader of a jewelled revolution in New York's iconic 47th Street Diamond District. Turning away from traditional jewellery practices, Aaron finds inspiration in her everyday surroundings, bringing a rebellious and interactive playfulness to her creations.
Aaron discovered her passion while exploring 47th Street during lunch breaks from her former job in marketing, creating the first of her signature lock series as gifts. Following a business trip to Cannes, she realized she despised her job and quit to pursue her love for jewellery. Ten years later, the Marla Aaron showroom occupies an entire floor on 47th Street, and stockists include Holt Renfrew, Lane Crawford, Browns, and Bergdorf Goodman.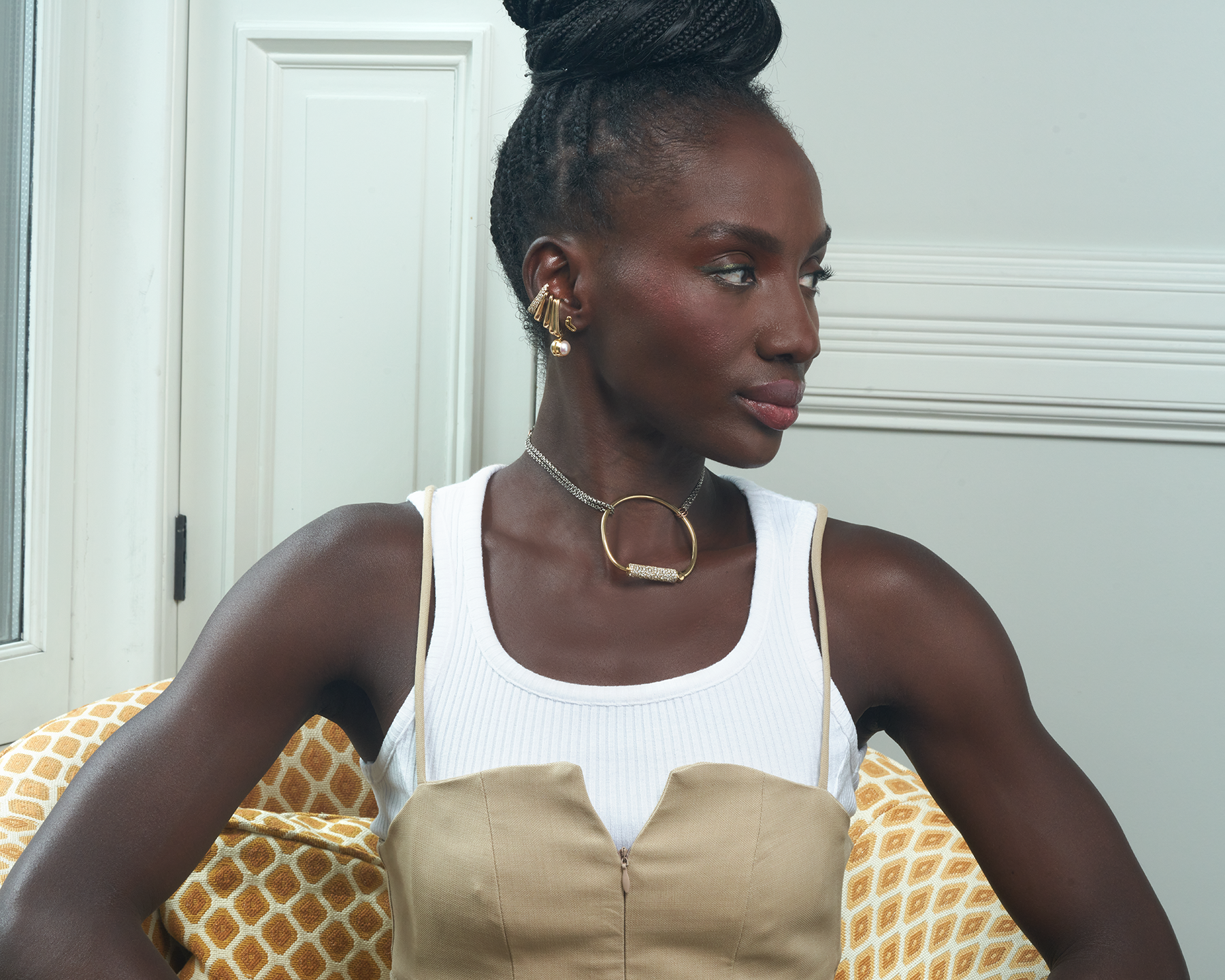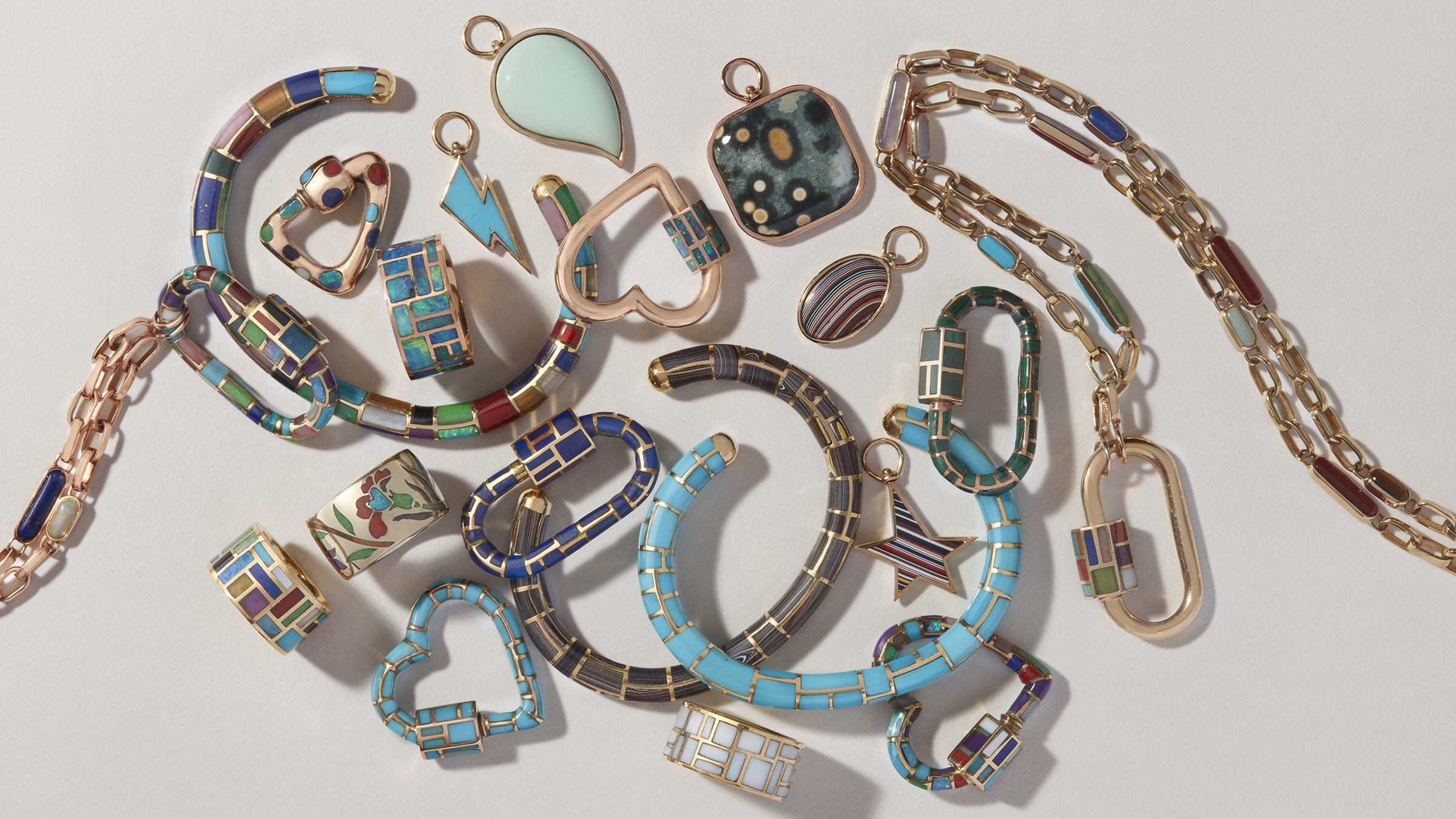 Aaron makes the mundane exceptional. Humble folding chairs become life-like gold pendants. Ropes of pearls and stone beads function with jewelled pulley contraptions, while locks inlaid with gold and silver gemstones and hefty links enchant clients. A personal favourite: a pin-art toy transfigured into a gold, diamond, and sapphire-crystal pendant.
Aaron's creations reflect not only her surroundings but also life experiences. As a former single mom, she initiated the Lock Your Mom Project in 2016, giving away 50 sterling silver pendants to single mothers. "Being a single mom was the most difficult time in my life," she says. "Mother's Day was specifically bittersweet. When you have a small child, and it's Mother's Day, and virtually everyone around you has a partner who is celebrating their 'motherliness,' it can feel sad. I remember that feeling, and I want to give back in a small personal way."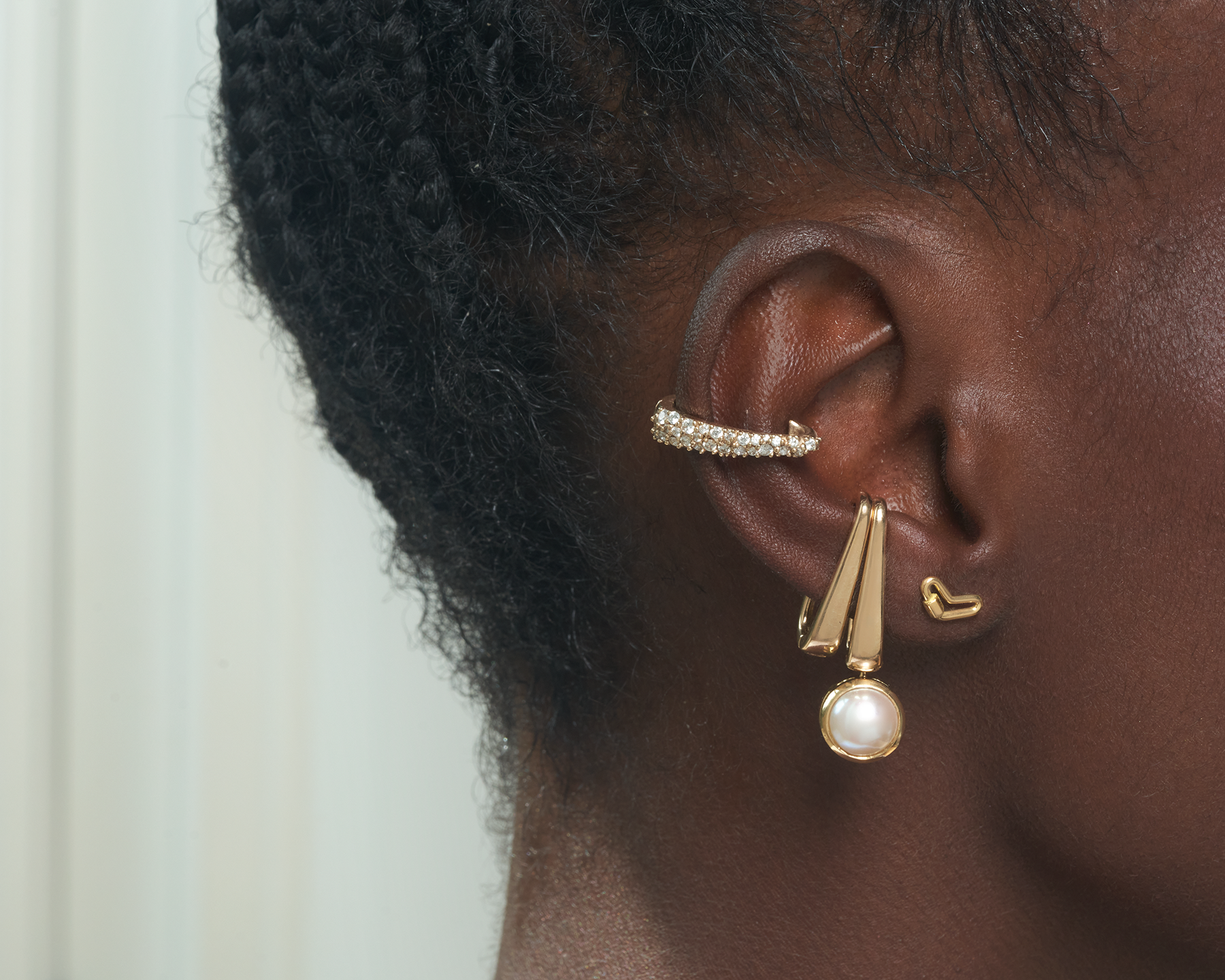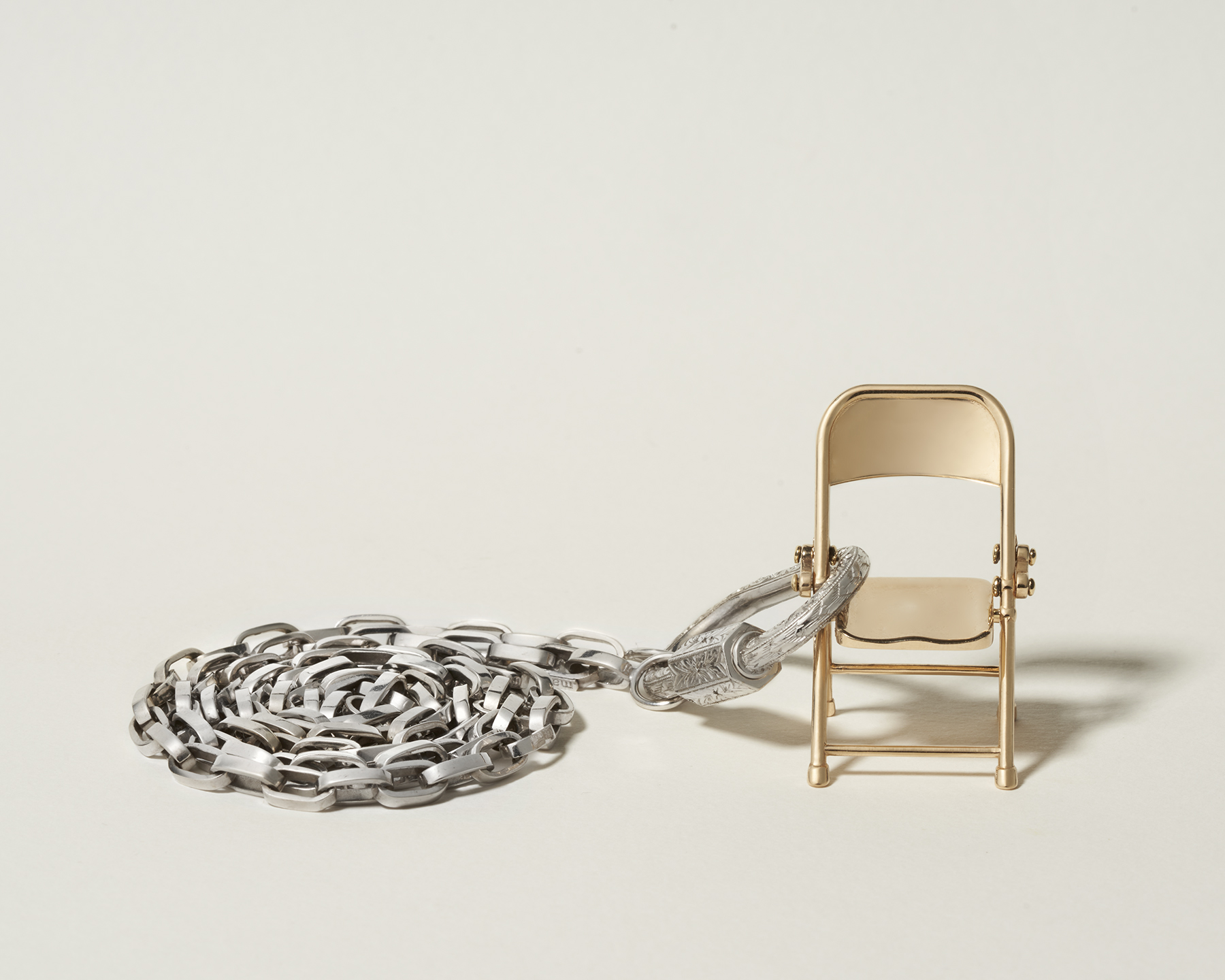 Each heart-shaped lock is engraved with an exclamation point. "I was thinking about what to engrave on these very special locks, and Mom didn't quite work because that is not universal. What is universal is the powerful, speechless feeling of motherhood. The exclamation point of motherhood—both how it feels to be a mother and how one feels about their mother," Aaron explains. Over the years, she has donated thousands of locks, aiming every year to double what she gave away the previous year.
Aaron's curiosity, generosity, and "why the hell not" attitude are what followers love about her, as well as her mixable and buildable collection, but challenging the status quo isn't her end goal. After seeing streets lined with vending machines during a trip to Japan, Aaron has installed custom-built jewellery vending machines at locations across New York. Taking cues from classic vending machines, a jewel is dispensed with the drop of a coin or the tap of a credit card. This engaging take on purchasing jewellery is a departure from traditional jewellery stores. Aaron instead ensnares the shopper anytime, anywhere, in her gold-chained web.