Malene Barnett Upends White Space
A Brooklyn artist turns the interior design industry inside out.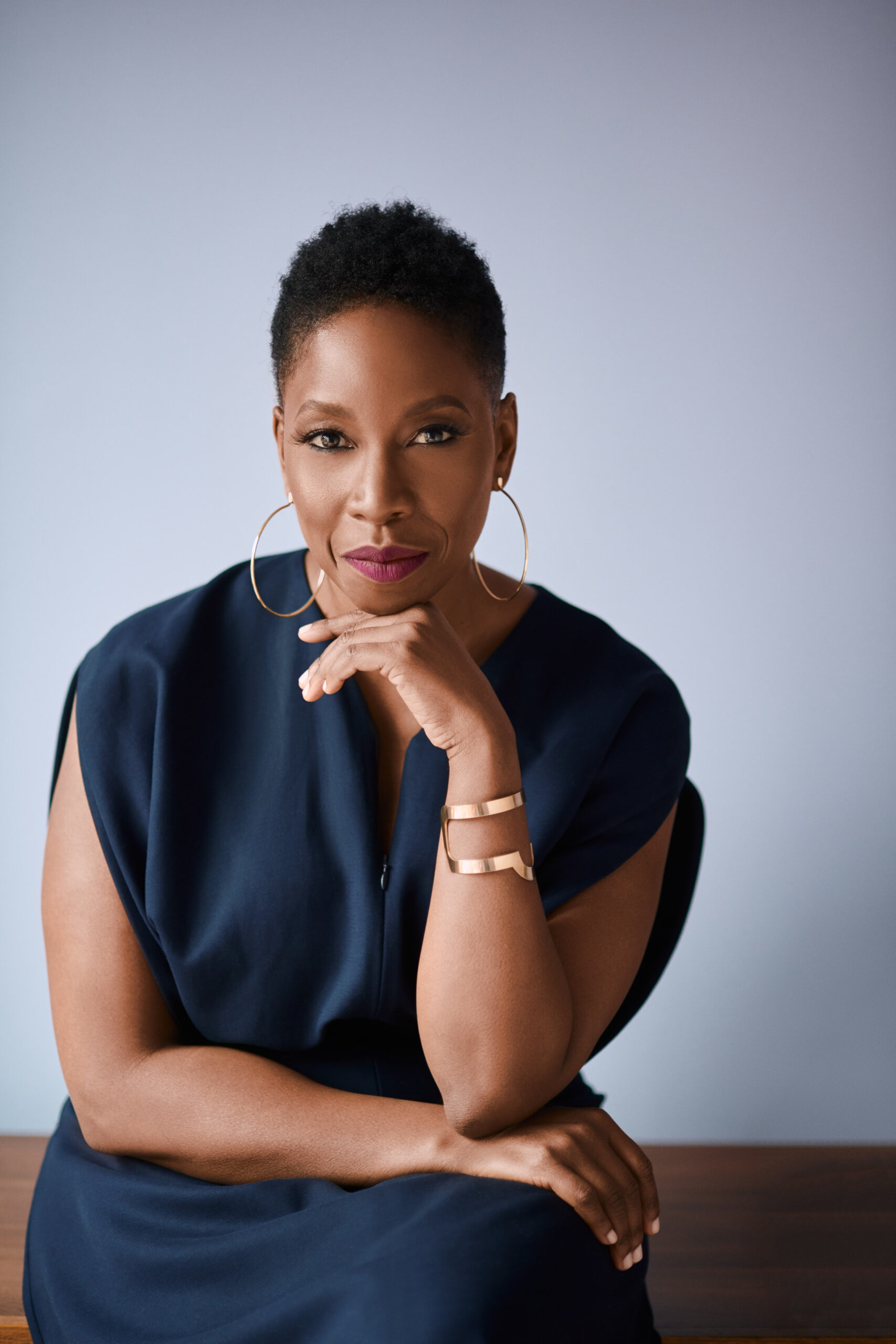 Malene Barnett can still remember lifting her head from her mother's lap, awakening to the word "next" at a young age in Norwalk, Connecticut. As the middle child, she was always second in line—and always falling asleep—as her mother braided each daughter's hair one by one, row by row.

This childhood memory is a type of shared Black experience relatable to many in the diaspora, and one that Barnett folds into her creativity and craft as a Brooklyn-based pattern artist who now works in clay. But stories of Black people waiting to have a turn is also the type of narrative that is systematically silenced in global design.
The numbers speak volumes, with Black membership at associations like the American Institute of Architects (AIA) and American Society of Interior Designers (ASID) registering at around 2 per cent each. Facing a stronghold of white gatekeepers, marginalized voices are pushed to the margins in design magazines and overlooked for leadership roles, brand collaborations, and industry panels.
In 2018, Barnett made efforts to shift control of the narrative, founding Black Artists + Designers Guild, a growing collective of independent Black artists, makers, and designers who are calling for representation—not to mention a reckoning. In less than two years, Barnett has gathered artists from North America to Europe and Africa, building a network of over 200 Black designers and artists.
"Our focus is the interior and exterior trade, but we didn't want to focus on one discipline," says Barnett, who worked for years in New York's textile industry and ran an eponymous studio.
The Guild comprises a directory of independent creatives who together represent every part of the interior and exterior design process. There are residential architects (New York's Studio Cooke John) and striking interiors designers (L.A.'s eclectic LH.Designs). There are makers of plush furniture (New York's Marie Burgos Design) and patterned cushions to top them off (London's Eva Sonaike). From sculptural objects (Toronto's Studio Lani) to handcrafted light fixtures (Miami's Studio PGRB), the Guild represents essentially every craft needed to build an entire space from scratch.
Barnett counts among the talent, too, with ceramic pieces that often mimic fabrics and patterns, resulting in clay objects that read like textiles, reclaiming the language of overlooked ancestors from Kente cloth from Ghana to mud cloth from Mali.
This reclaiming of space is exactly what BADG is set to do within the design world: by the end of October, plans are underway to unveil a virtual home (set in 2025 and rendered in Oakland, California) designed entirely by the Guild's members. Called the OBSIDIAN Virtual Concept House, it's a statement piece that "reimagines the future of home on our own terms, as a virtual experience for Black families."
"It's an opportunity for all the designers in the group to become creators and innovative thinkers," says Barnett. "It's going to be virtual and realistically rendered so you can actually feel like you're walking through the house online."
Using the Guild's architects, designers, and artists, the virtual home will challenge the industry's most symbolic space, redefining the Eurocentric blueprint of the suburban home itself, one historically tailored for the nuclear white family. Initial mockups address a multiplicity of lifestyles and multigenerational families, carving out land to grow food, space for spiritual practice, wellness areas for exercise, and, in a post-COVID world, an independent studio space where guests can quarantine.
"It's pretty badass," says Barnett.
Although the resurgence in attention around the Black Lives Matter movement has increased recognition of Barnett's project, it's only the first step in upending an industry that feints inclusivity whilst flaunting an all-white perspective.
"People are starting to invest in black businesses, black organizations, black people in general," says Barnett of the groundswell of support. "It's also creating more dialogue within companies where people feel safe to even speak out about what has happened in the past."
In the absence of equity, they are decolonizing a system that works against them—together, they are breaking through the white noise.
_________
Never miss a story. Sign up for NUVO's weekly newsletter, here.