Jungle Bubbles Let You Sleep Surrounded by Elephants
The elephants greet you when you arrive at Anantara Golden Triangle Elephant Camp & Resort in Chiang Rai. As you disembark from a little boat onto a raised wooden pavilion, the staff welcomes you with fresh coconuts. After you've drunk the sweet, cool liquid, the elephants are happy to eat the empty shells. They walk with you up a hill to the resort's main entrance and wave you off.
There's no question that the elephants are the main draw at Anantara Golden Triangle. There are 21 of them roaming around the property, which doubles as an elephant sanctuary for animals that have been saved from the circus, the logging industry, or begging on the streets of Bangkok. People owning elephants has been a part of Thai culture for centuries. When the Thai government banned logging in 1989, many elephant handlers, known as mahouts, took their animals to Bangkok to beg in the night markets, where they were unable to get enough food and water. Since then, elephant sanctuaries have cropped up around the country, from Chiang Rai to Phuket.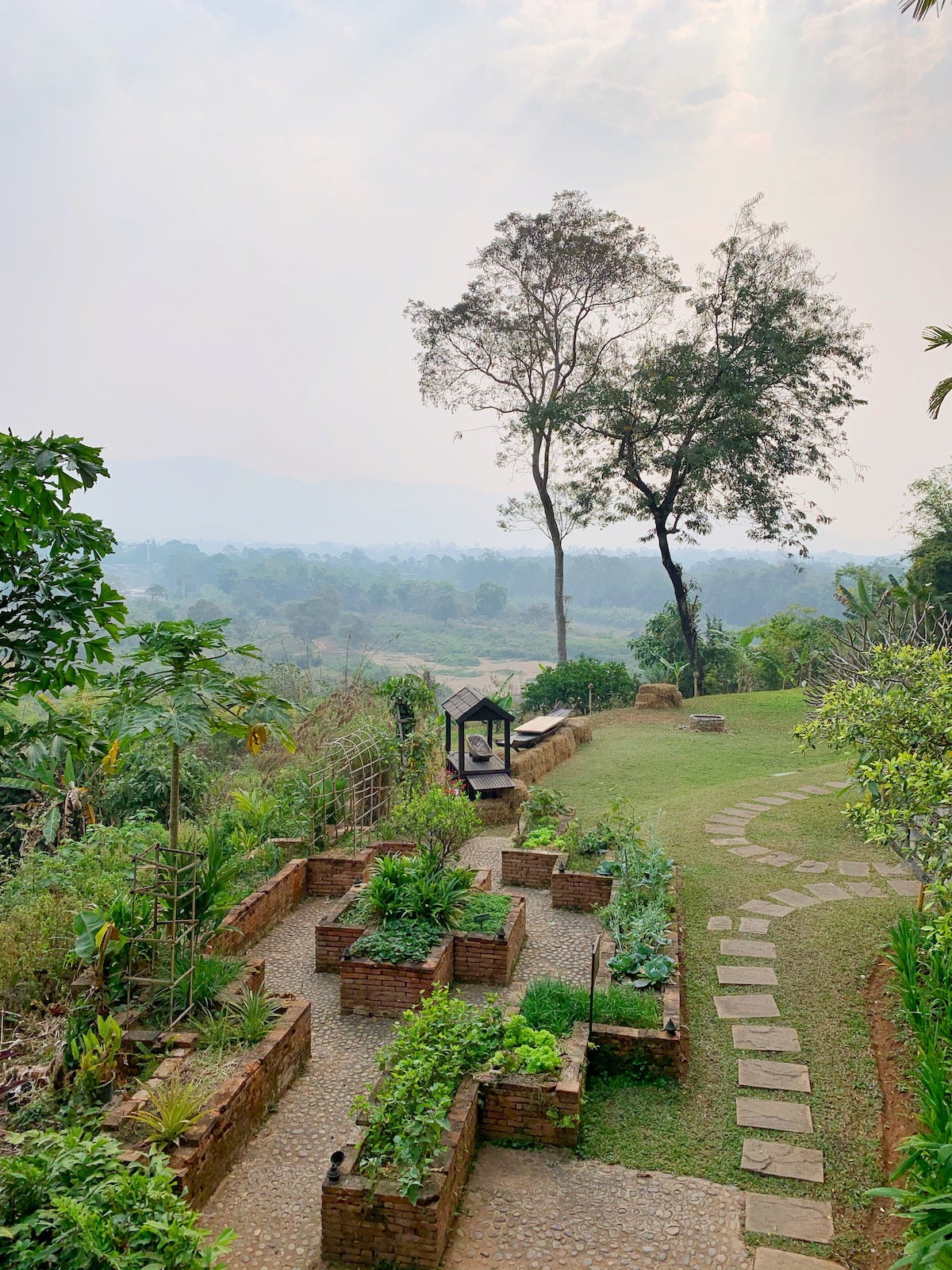 The non-profit Golden Triangle Asian Elephant Foundation protects these gentle creatures by providing them with shelter, food, and health care, and keeping their mahouts employed. The foundation, which cooperates with Anantara, rents the elephants instead of buying them, thereby ensuring that their mahouts will continue to care for them.
You learn all this when you visit the elephant sanctuary for Anantara's signature Walking With Giants experience. Then you get to spend about an hour and a half with the animals as they go down to the river to bathe. They congregate in small groups and play around in the water, splashing themselves and making elephant sounds before coming back on dry land and showering themselves with dirt.
After walking with the elephants, visit the resort's all-day restaurant Sala Mae Nam, which serves delicious Thai curries. Try the spicy papaya salad with soft shell crab and the kao soy, a Northern Thai dish of soupy yellow curry served with noodles. Then saunter over to the pool to swim and sunbathe. The resort is perched high up on a ridge and might just be the only hotel on Earth with a view of three countries: Thailand, Laos, and Myanmar.
For more time with elephants, the resort recently debuted two new accommodations called Jungle Bubbles. Made of high-tech polyester, the transparent bubbles let you sleep in a comfortable four-poster bed surrounded by elephants. Located downhill from the resort in an area where the elephants graze in the evenings, the bubbles are on raised wooden decks with a small area that lets guests dine with the pachyderms as dinner companions. The experience includes a dinner basket, fully stocked mini-bar, 24-hour room service, and coffee- and tea-making equipment. Leave your suitcases in the hotel and just take the essentials you'll need for one unforgettable night. It's not likely you'll get another opportunity to spend a night surrounded by elephants any time soon.
________
Never miss a story. Sign up for NUVO's weekly newsletter here.