Home of the Week: Villa K by Alvisi Kirimoto
A refuge immersed in the vineyards of Northern Italy.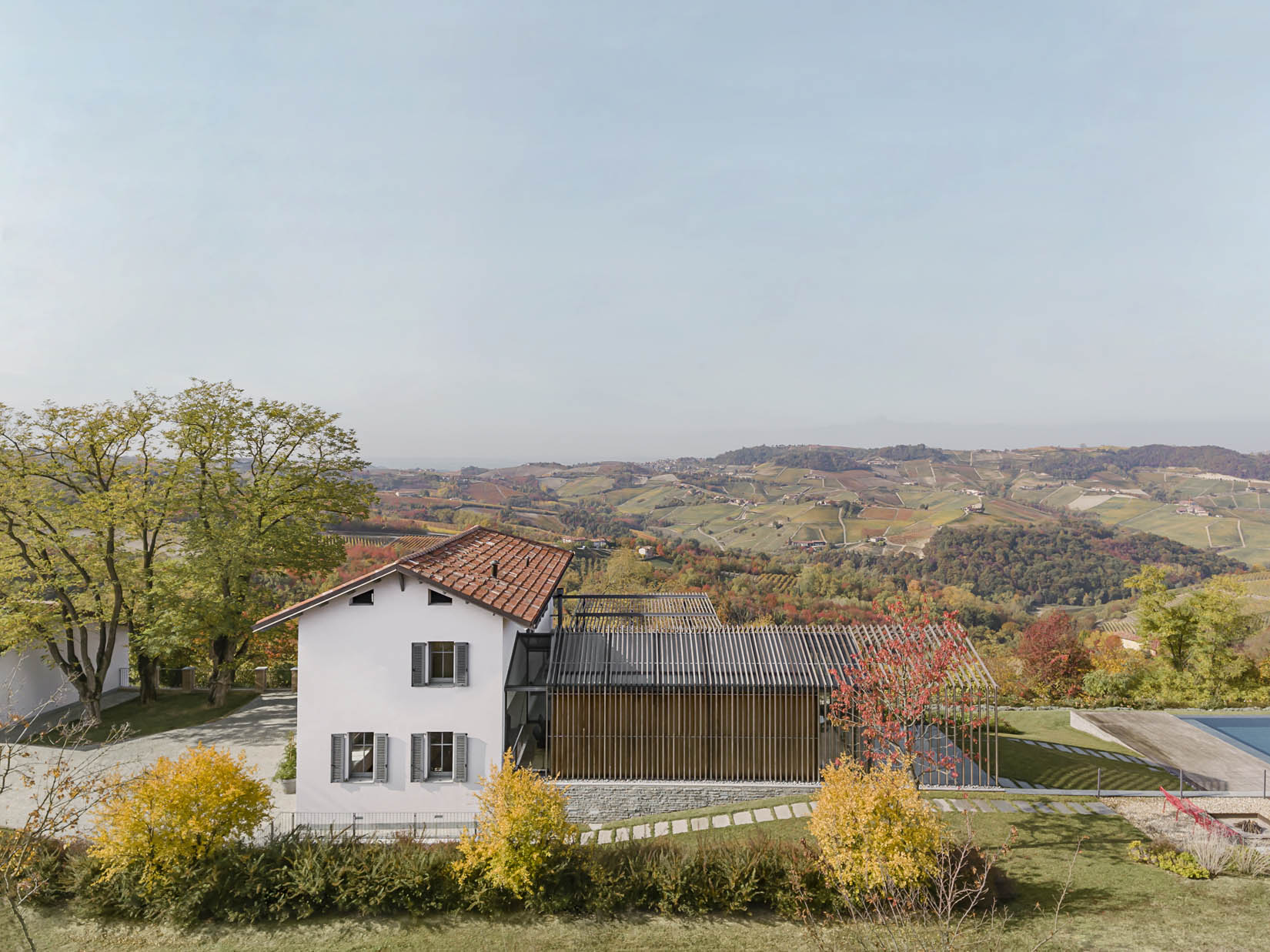 Surrounded by the rolling hills and expansive vineyards of northern Italy and far removed from the noise of the city, Villa K by Alvisi Kirimoto is a traditional farmhouse with a contemporary addition. After a restoration and extension project completed in 2022, the nearly 10,000-square-foot home is a harmonious mix of modern and traditional design.
The first thing to catch the eye is the glass extension clad in cedar slats that protrudes from the main living area. Its distinctive transparency creates a dialogue between the structure and the landscape. "The natural element greatly inspired the genesis of the project: the idea was to compose a single permeable space between inside and out, so that the structure emerged from the hills like a hidden pearl, and the bursting energy of the landscape could be appreciated from every corner of the house," architects Massimo Alvisi and Junko Kirimoto explain.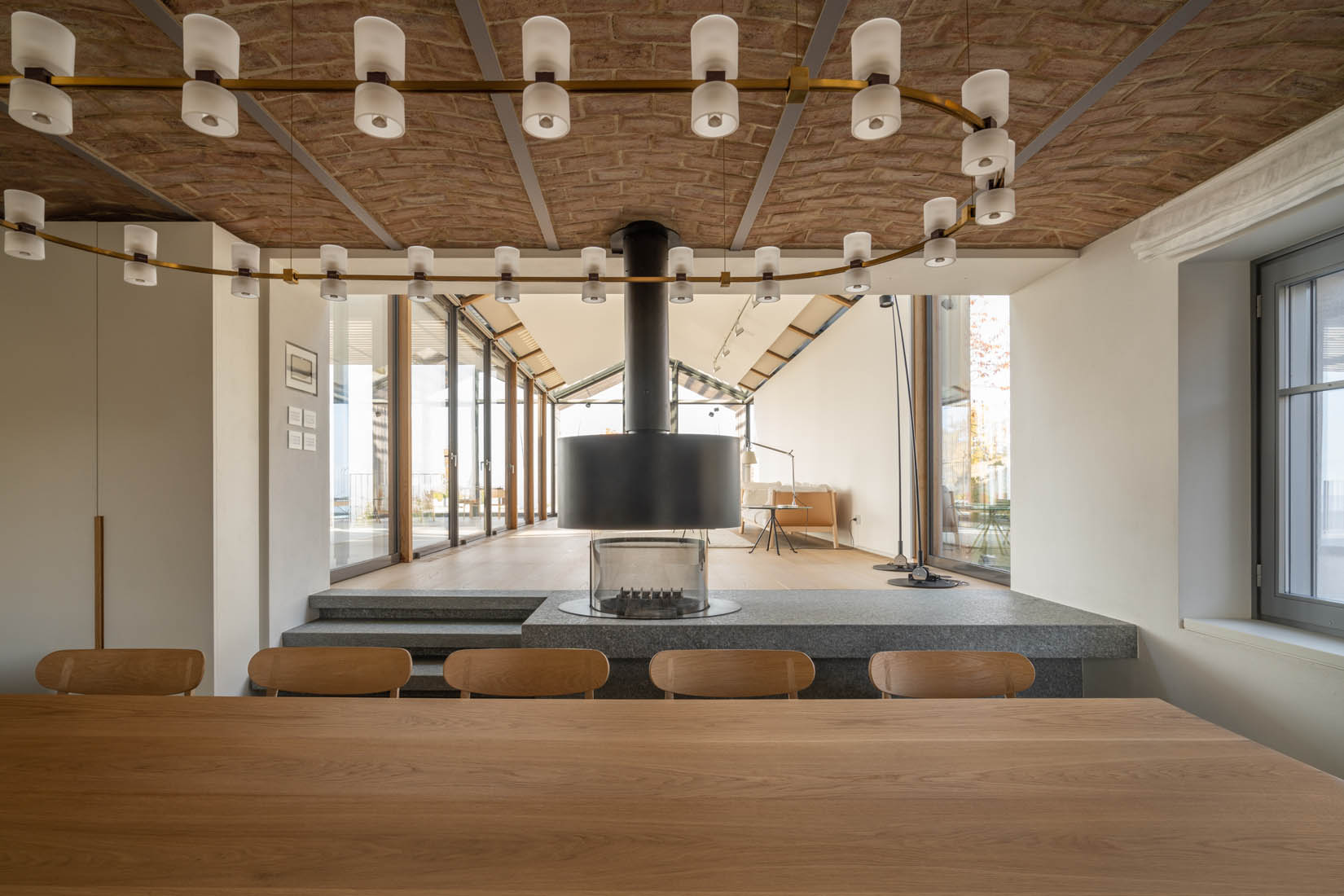 Natural materials used in the home's construction further its relationship with the land. Inside the three-storey main pavilion, the uppermost level's oak flooring and large windows evoke a sense of oneness with the environment.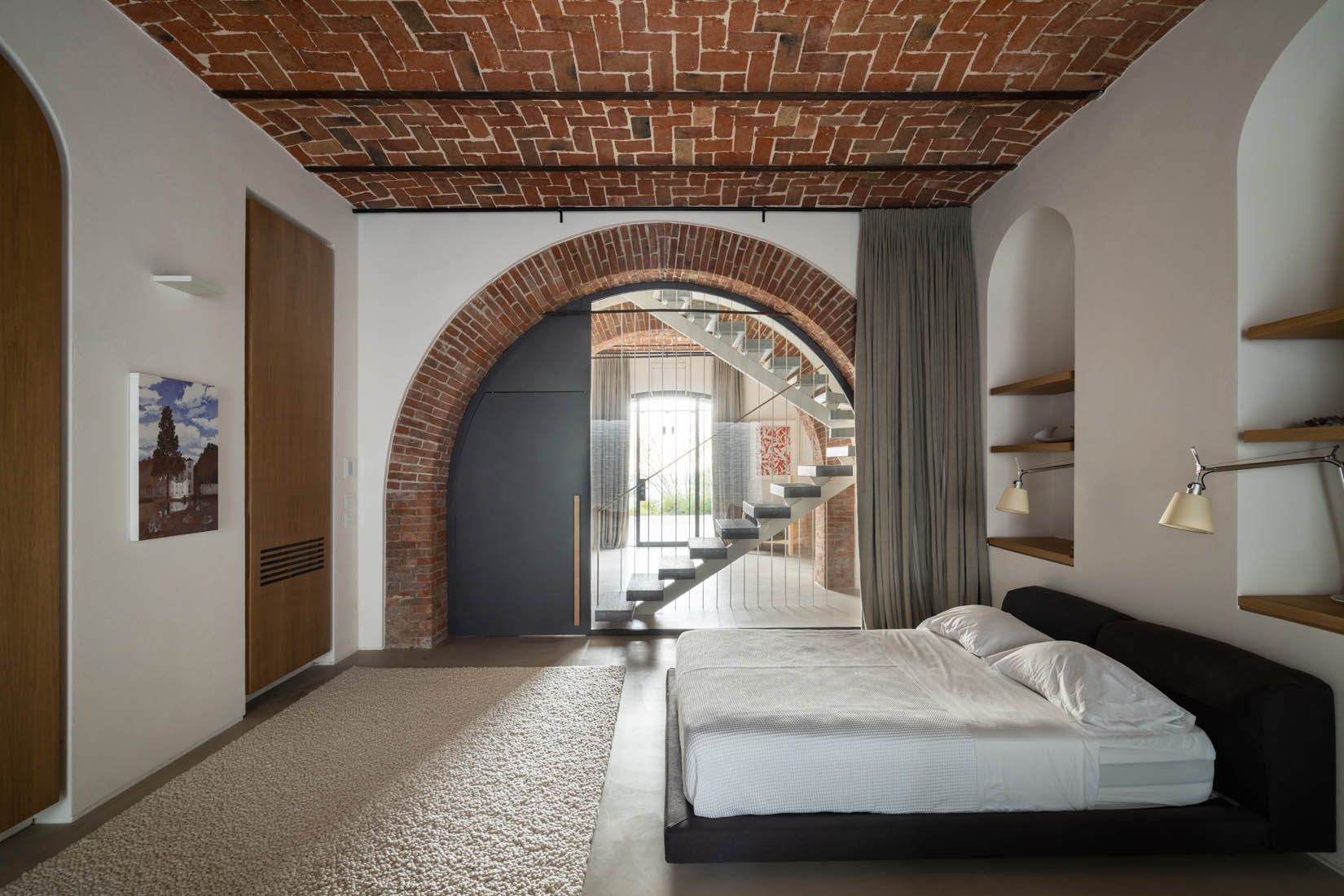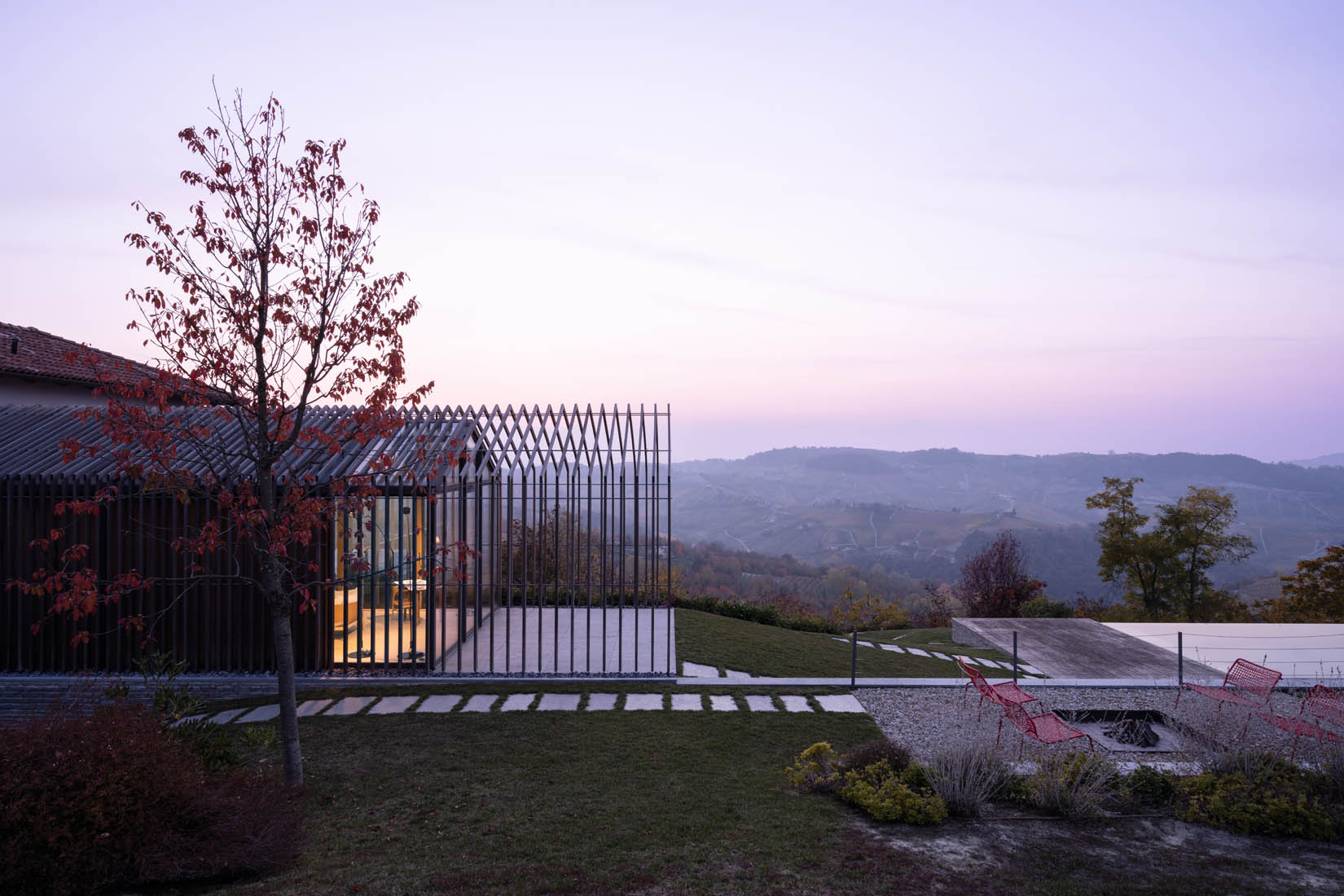 In the basement, down a flight of iron and stone stairs, a lavish wine cellar houses the owner's 3,000-bottle collection. The cellar can be accessed from the outside as well, where a large infinity pool overlooking the valley, terraces for vegetable gardens, a barbecue area with a pizza oven, and a solarium all provide plenty of space for outdoor recreation. A patio of local stone brick extends off the basement, adding yet more space for a convivial lifestyle that celebrates home and the land.
Photography by Marco Cappelletti.