Home of the Week: MBM House Montreal
Reviving a Tudor-style home for the 21st century.
For a Montreal family, the suburbs on the city's South Shore had long provided the quiet and convenient environment they wanted. It was easy to hop into a car to run errands, and as a blended family with six children, they had space to spread out. But over the years, as the kids became older, they felt the city's pull. Wishing to be nearer Montreal's urban activity and to live more sustainably with fewer car trips, the family determined to move into the city centre.
Their search turned up a promising lead: a Tudor revival house in chic, leafy Westmount, just west of downtown Montreal and its urban amenities. Built in 1936, the house would need updates, but the couple was game to take that on.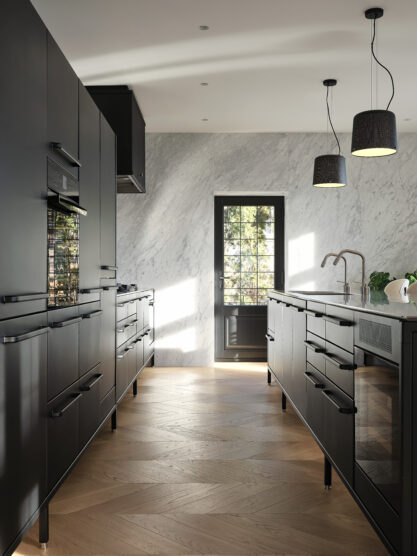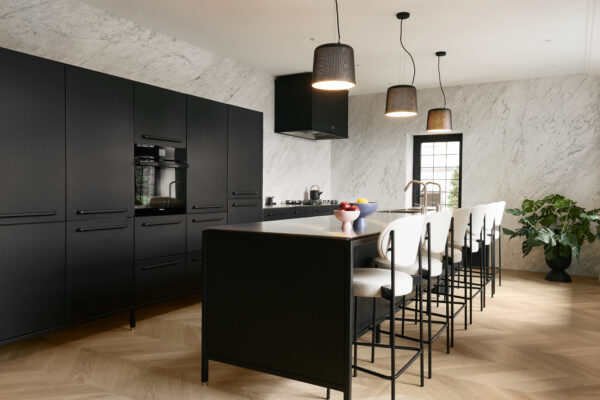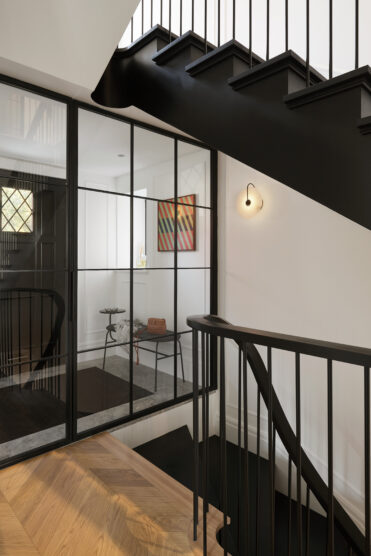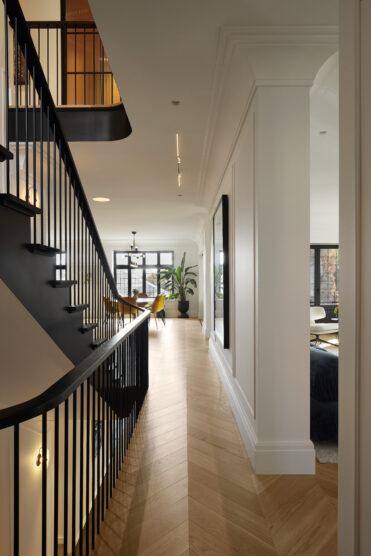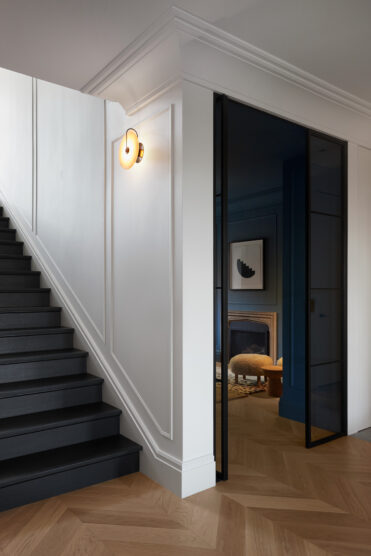 After buying the property, the family began what they thought would be a straightforward update. But this would be no basic fixer-upper, they quickly discovered. Condensation had caused serious damage, water had seeped through foundation walls, and a leaky roof had compromised the house's structure. Staring down what would be a complex undertaking, they contemplated selling the historic house. But drawn to its charm and the neighbourhood's appeal, they determined to tackle the project. The silver lining would be that by going so deep into the structure, they could reimagine the house in just the way they wanted. They hired Maxime Moreau of MXMA Architecture & Design to oversee the transformation and Chamberland Design for the interiors.
With a palette of white-oak floors throughout and frosted marble in the kitchen, the interiors now exude 21st-century style. A new open staircase connects all levels of the house, creating a sense of openness. Made with black oak, a minimalist handrail, and sleek metal balusters, the staircase doubles as a contemporary sculptural element.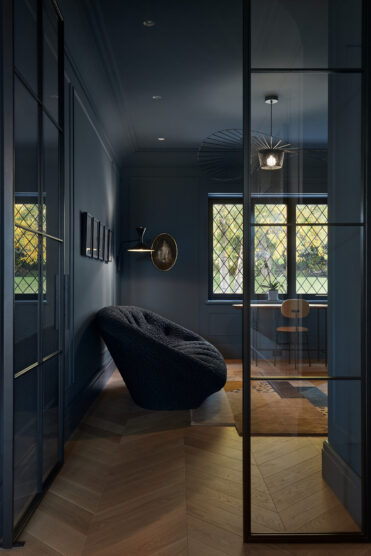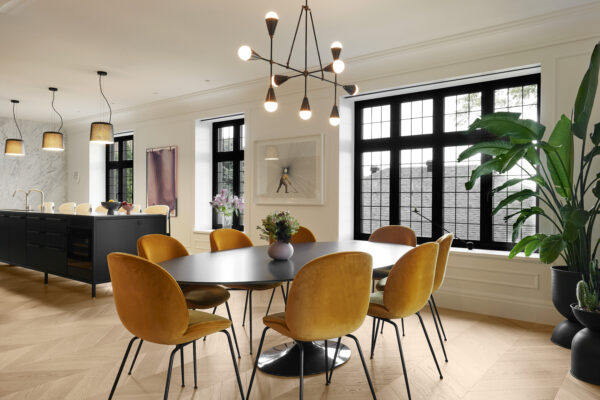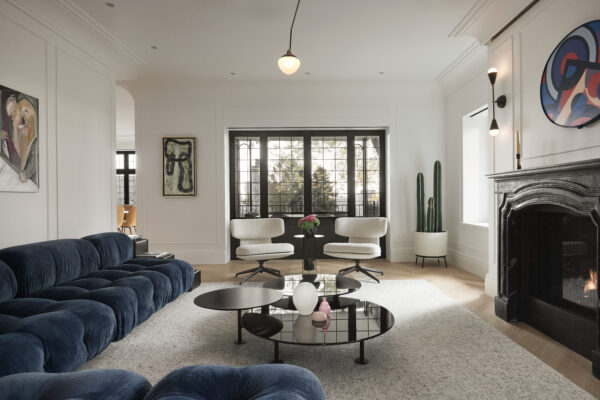 Materials and character vary from room to room, injecting personality throughout the home. The library, for example, has navy-blue walls, giving the intimate space warmth. For the primary bathroom, oak millwork and grey-marble surfaces create a calm retreat. An attic-level bathroom is immersively pink: pink tiles cover the walls and floors, and the ceiling is painted pink to match. In the kitchen, Moreau turned to Vipp, a Danish system that builds kitchen cabinets as free-standing furniture rather than built in.
To maintain the house's historic authenticity, Moreau repurposed many of the original materials, using reclaimed stone where walls had become damaged, cleaning and replacing roof tiles, refurbishing metal trim, and restoring the original lead windows.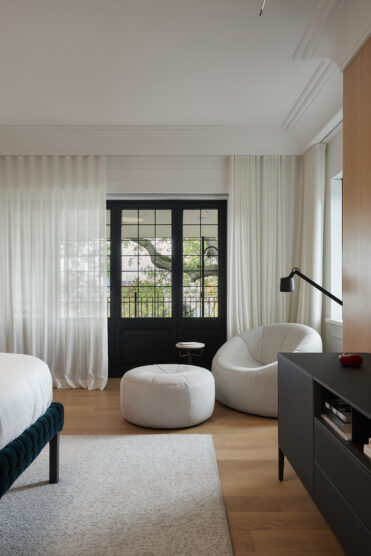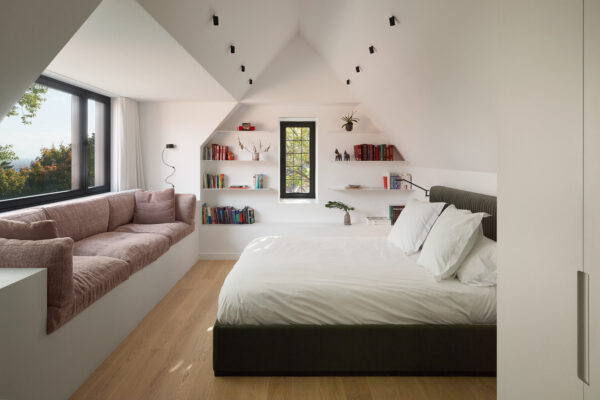 The interiors create a sense of tranquility and effortlessness. To the architect's great credit, though, these calm spaces conceal a considerable amount of discreet structural updates to provide the openness the clients wanted. "The renovation required a prodigious amount of structural gymnastics to achieve the house the clients had in mind," Moreau notes.
Photography by Maxime Brouillet.