Home of the Week: House on the Park by Superkül
When the owners of this house in a heritage enclave of midtown Toronto began to consider what its future might look like, they took a long-range view. The house had stood proudly for 100 years, they figured, so why not position it for another 100? To do that, they turned to Toronto architecture firm Superkül.
The original house still had the charm and stately presence of Edwardian architecture, but over the years, it had become outdated. Its envelope was a wasteful drain on energy, its rooms were compressed by current standards, its circulation was outmoded, and the whole building was a bit short on space. To resolve these challenges, the design team approached the project with a comprehensive eye, revitalizing the historic structure and adding a discreet penthouse level on top and a new wing to the east.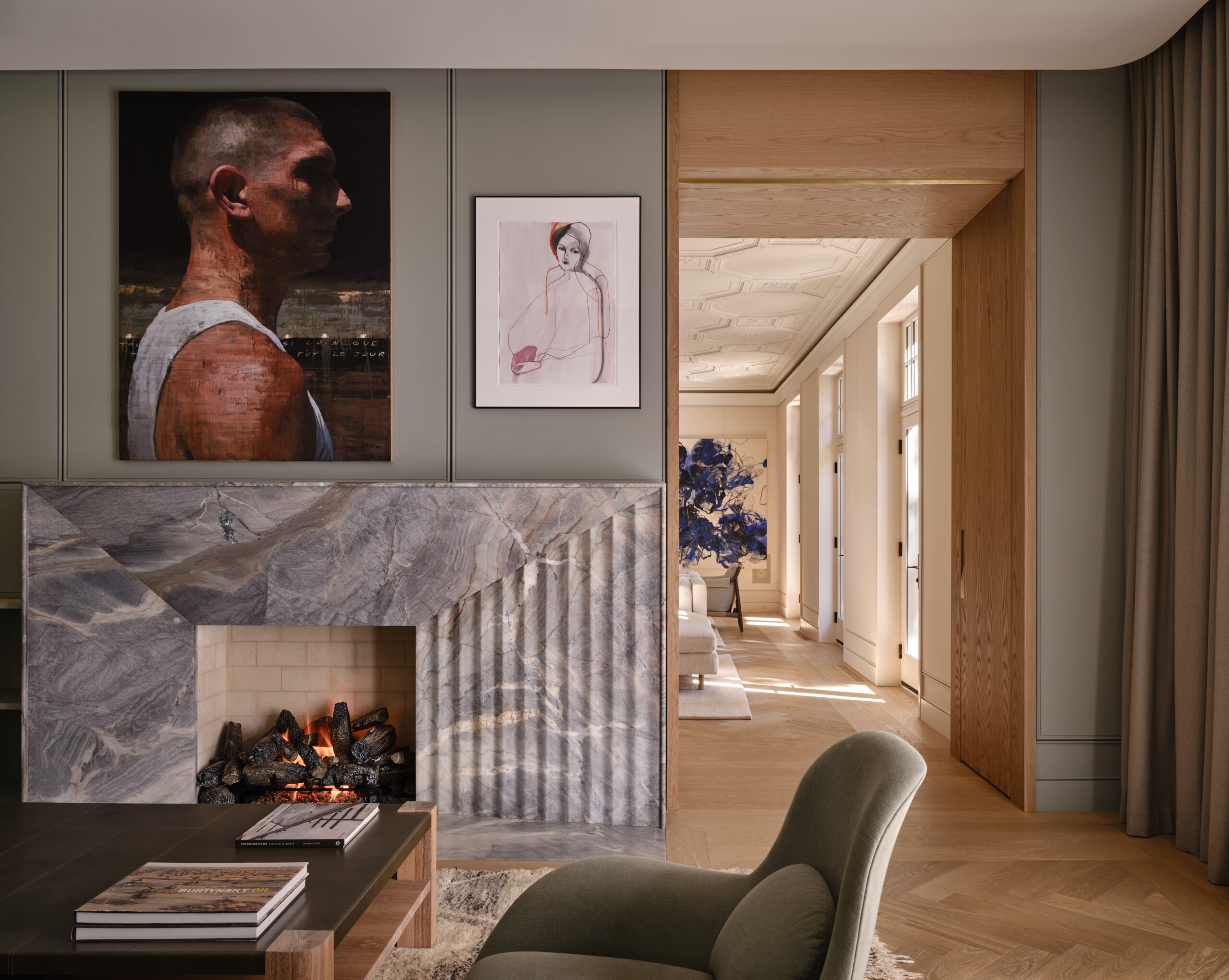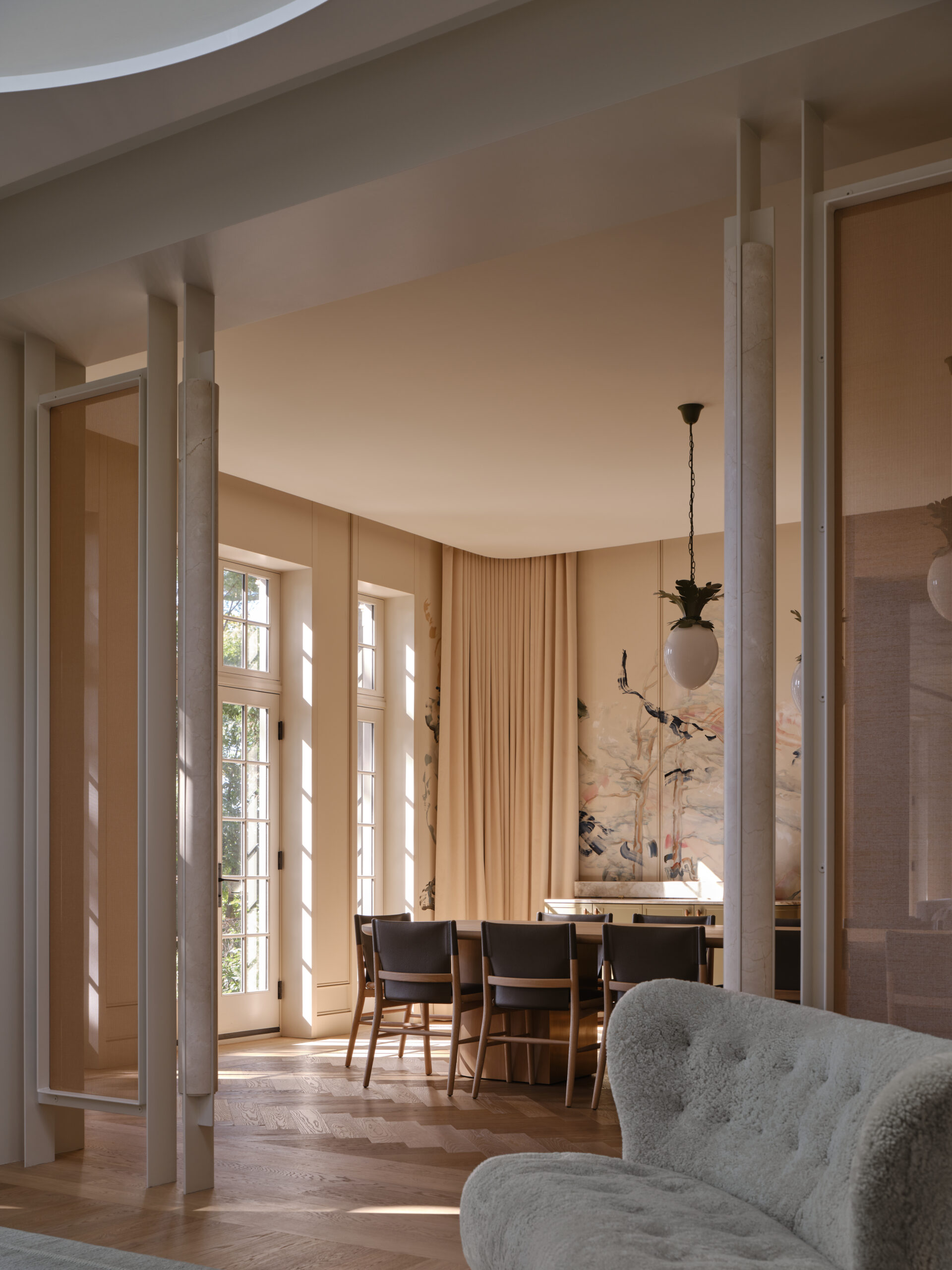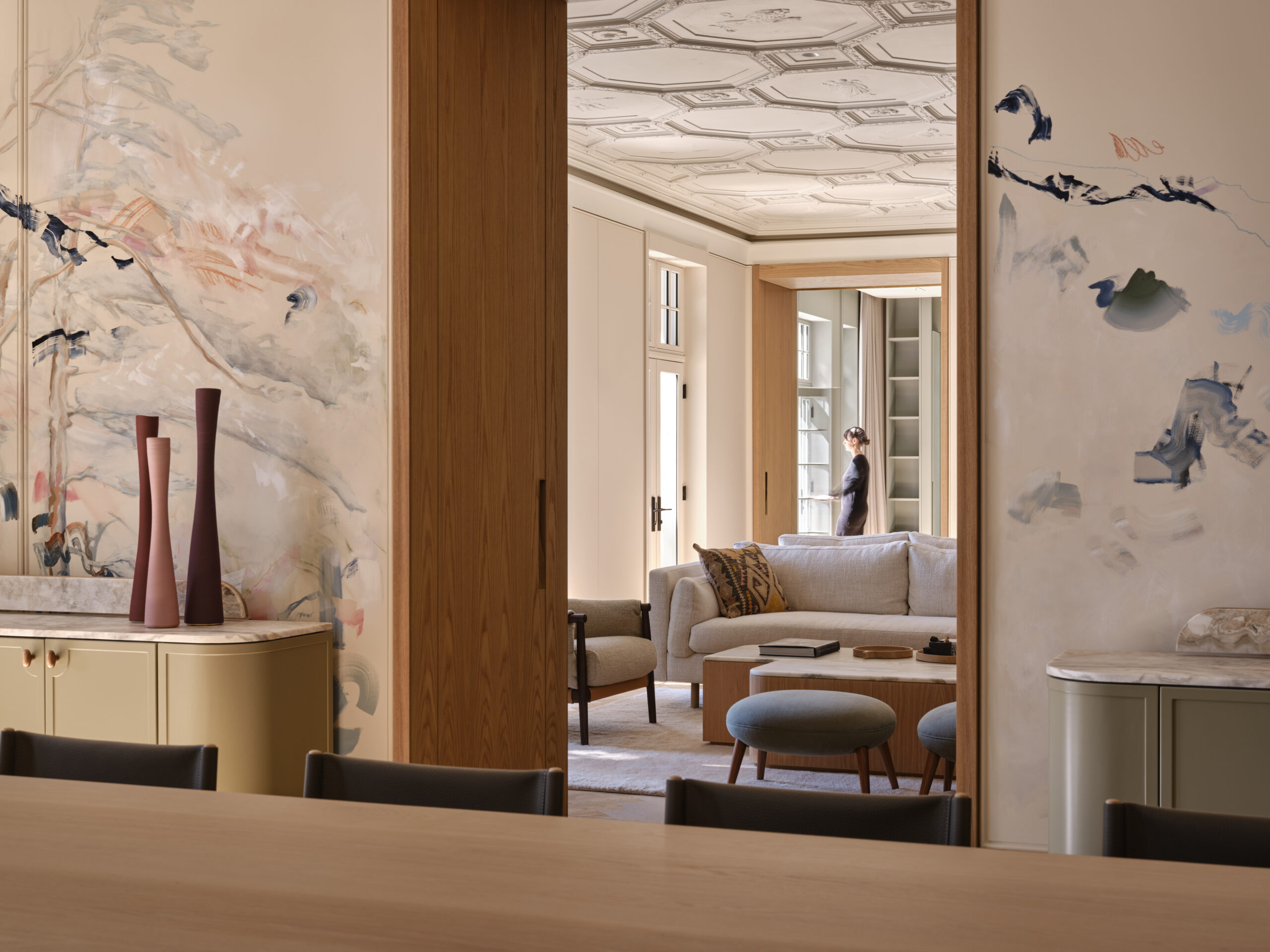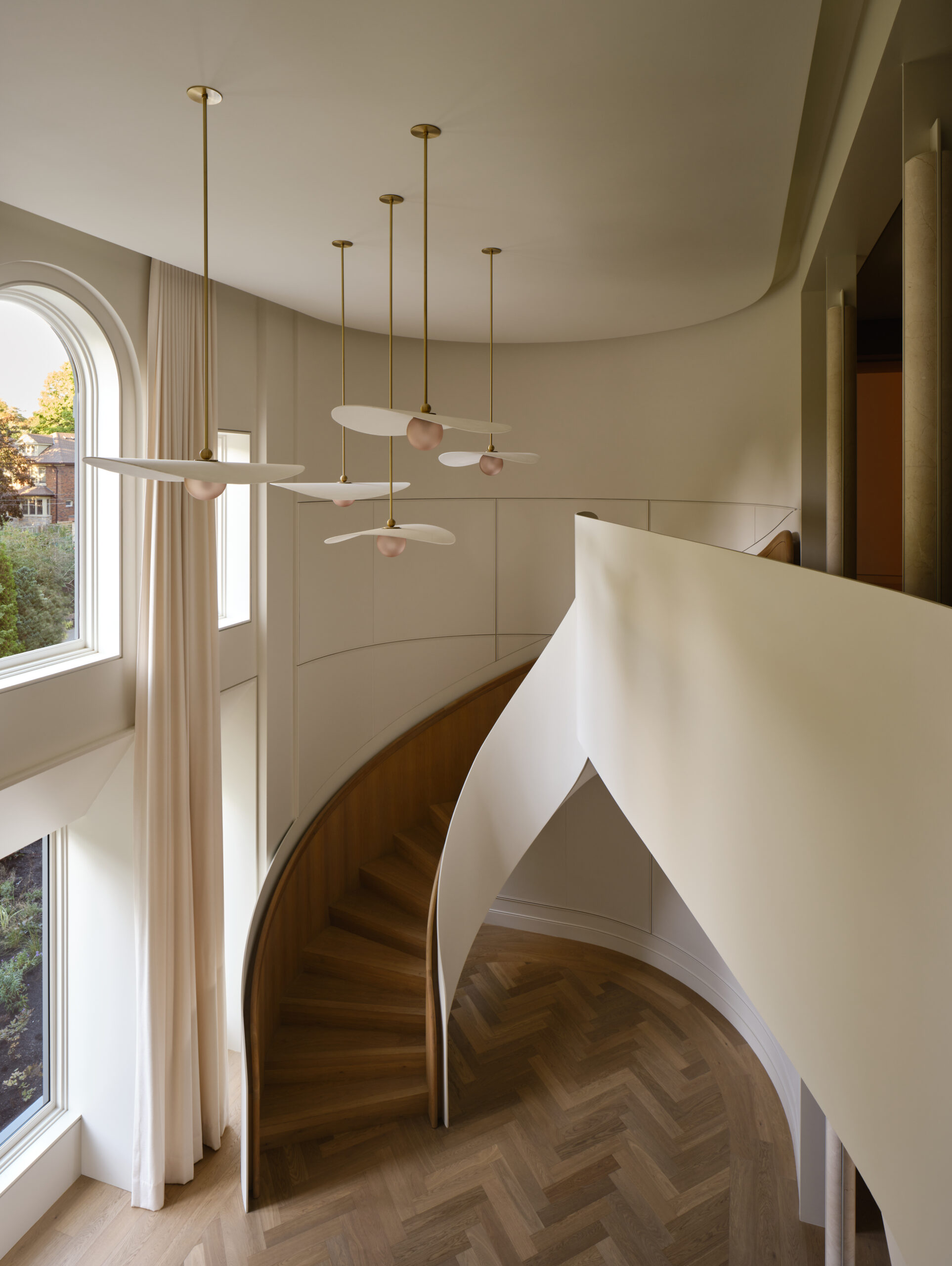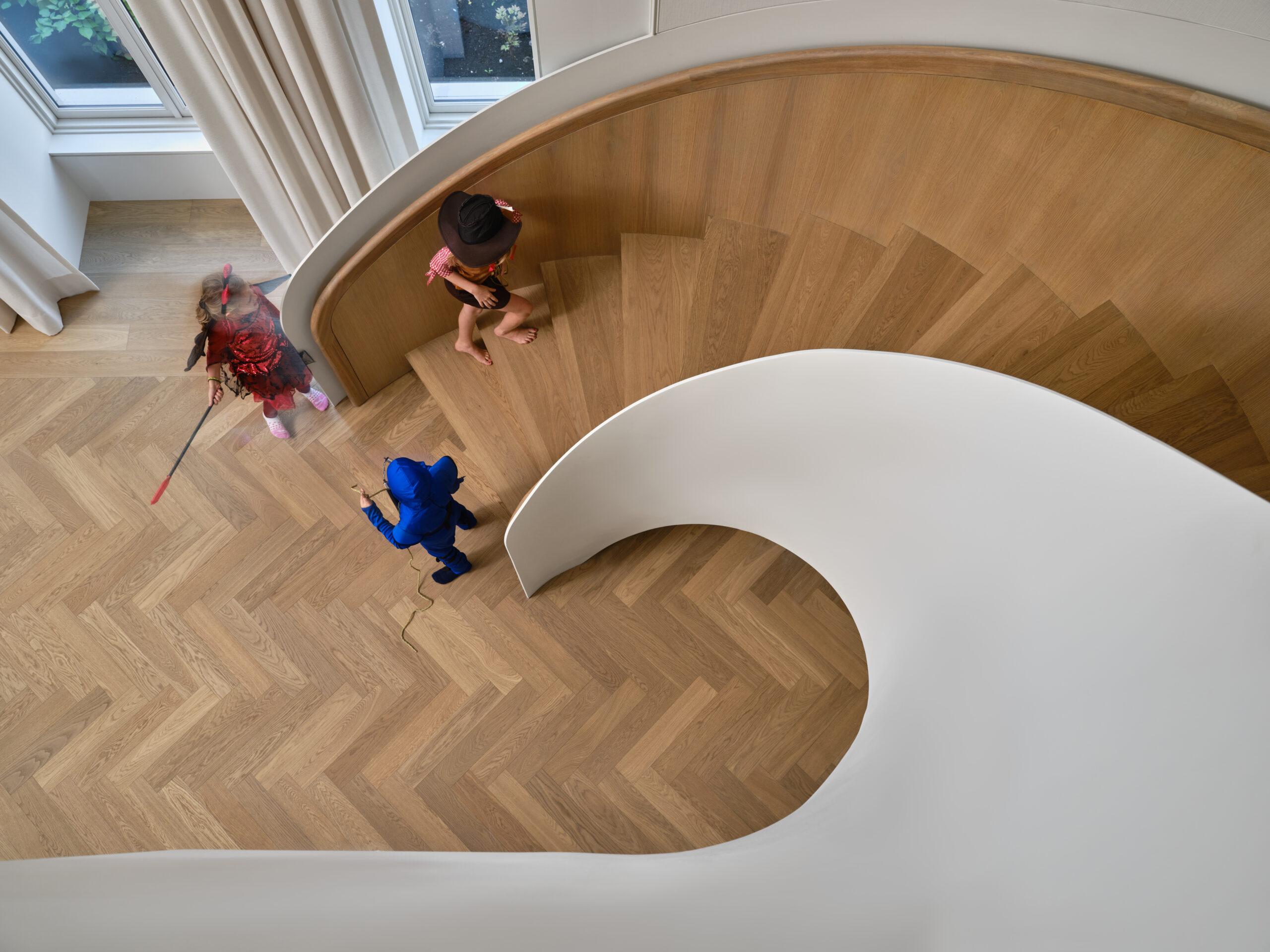 Clad in fibre cement, aluminum, contemporary brick, and glass, the new wing draws a material contrast to the brick-and-limestone-clad original. In colour and tonality, though, they form a coherent ensemble. Additions to historic structures can often be designed to draw distinctions between old and new, but here, time periods were subtly melded and setting the penthouse back from the Edwardian façade minimizes its visual impact.
In collaboration with the design firm Pencil Design, Superkül reworked the interior to ensure a seamless flow. To create cohesion across multiple storeys and between old and new, the designers reconfigured layouts and introduced a consistent palette. Oak portals and thresholds, custom bronze hardware, fine mesh bronze screens, powder-coated steel columns, and white-painted linen walls create a rich material experience with depth of tone and texture. Two new staircases (one a distinctive deep blue colour and the other a sinuous white ribbon) inject a sense of dynamism, providing a contemporary interpretation of the Edwardian architecture while introducing daylight into the space.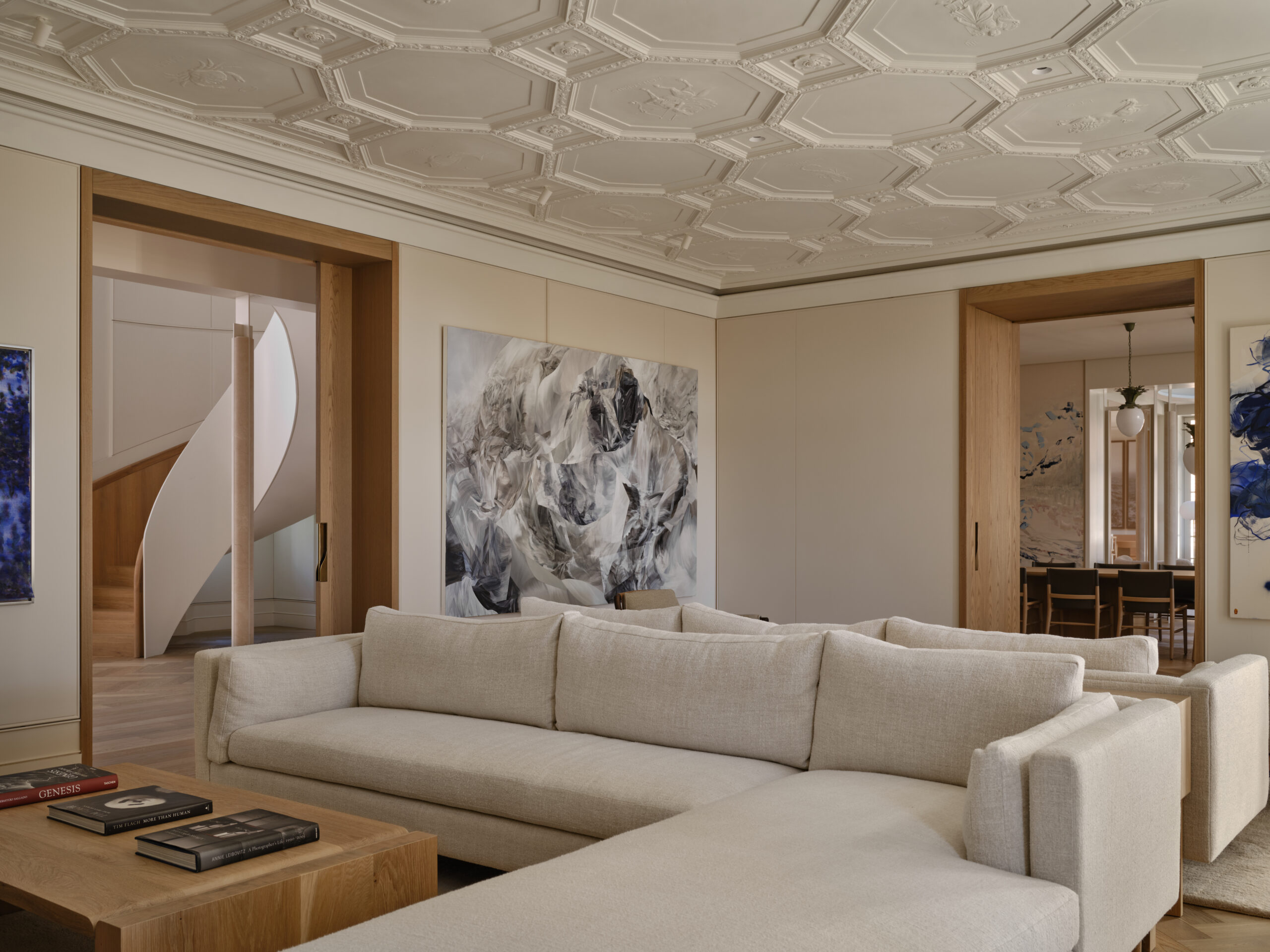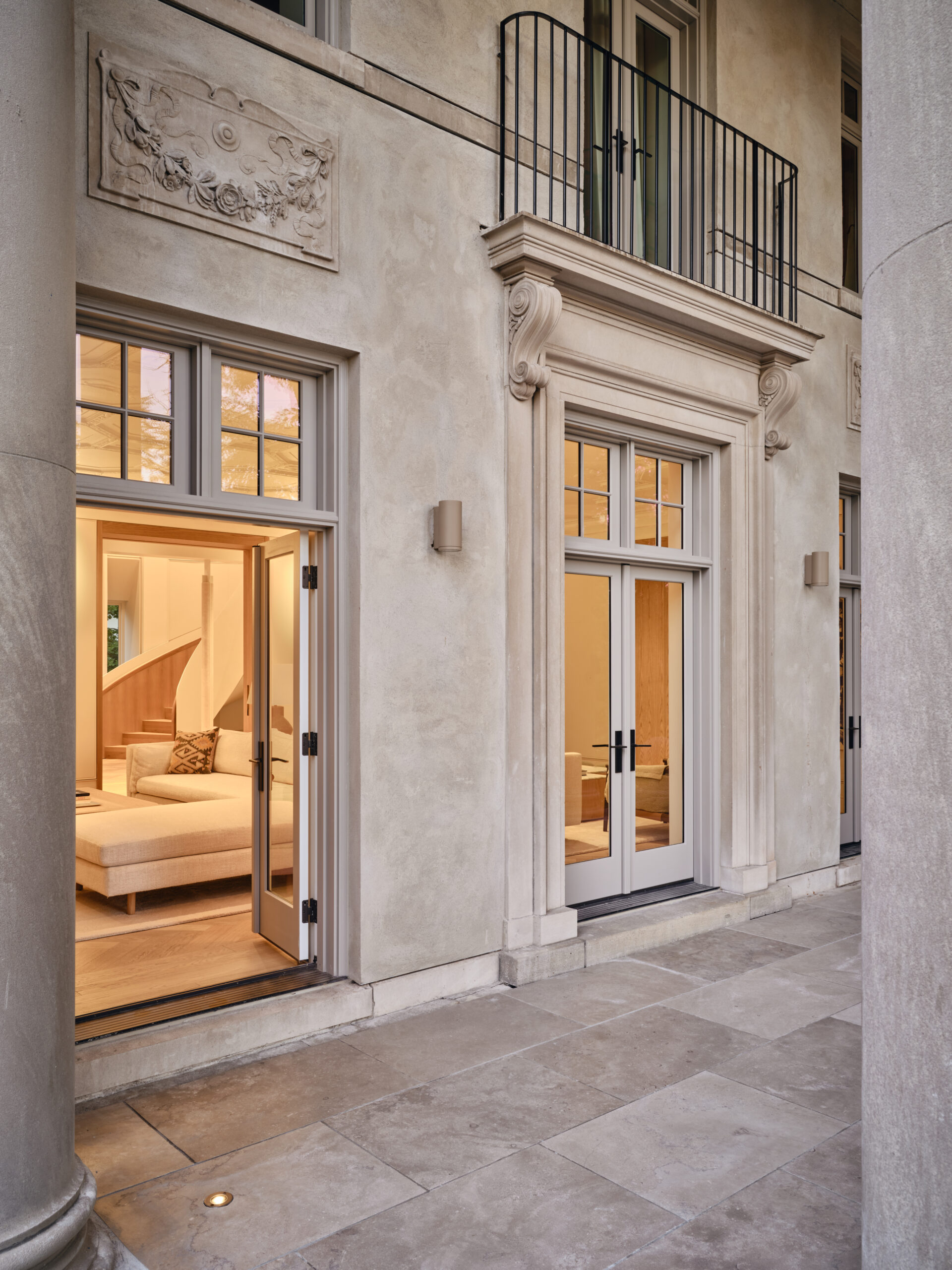 Photography by Doublespace.