Home of the Week: Gradient House by Linden, Brown Architecture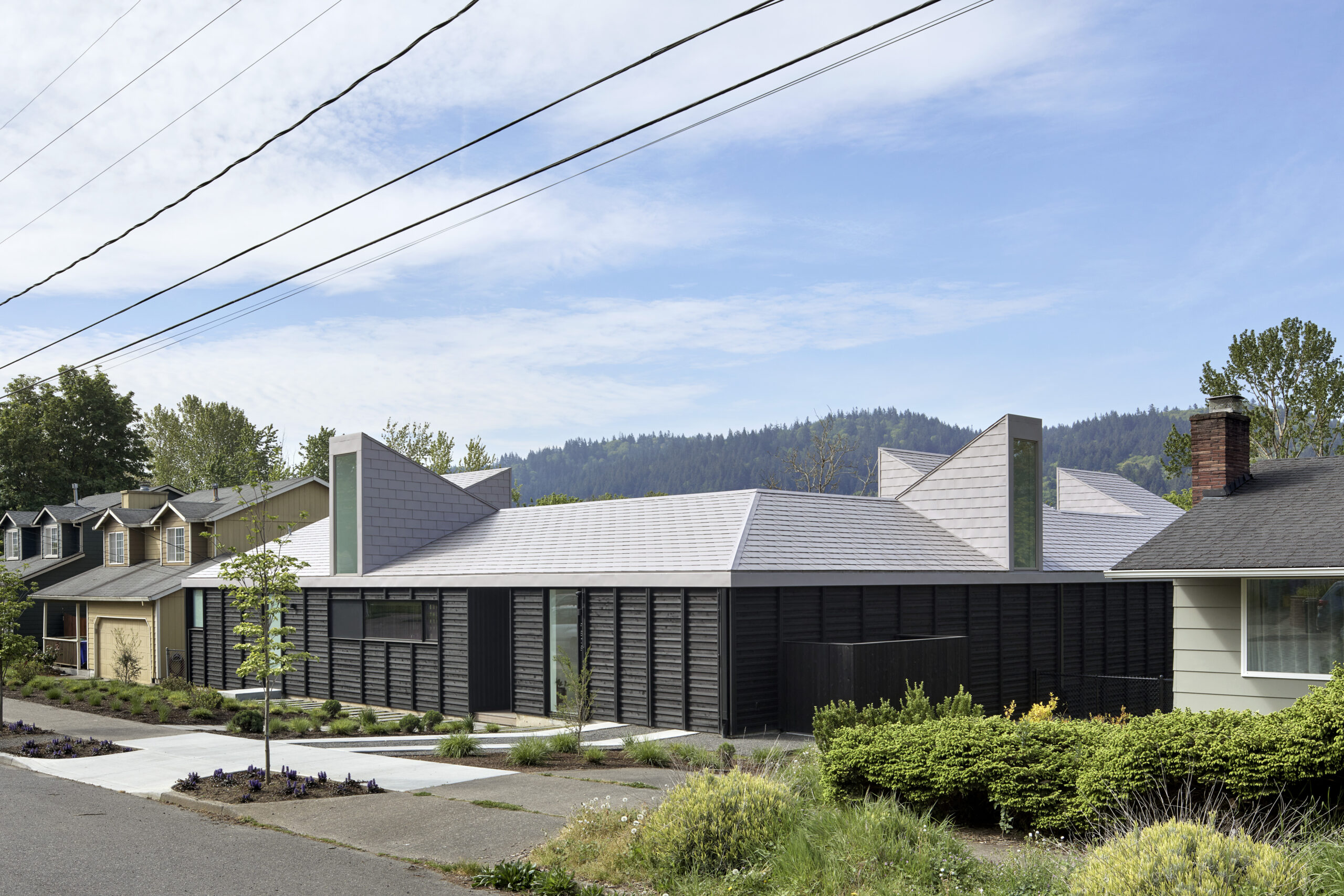 When Linden, Brown Architecture set out to design this house in the St. John's neighbourhood of Portland, Oregon, it was faced with a set of what might seem to be competing priorities. The new owners of the house, a young family with a thriving design business, wanted to create a live-work environment—something that would function both as a private home for their family and as a studio for their team of designers. To do that, though, they would need to expand the house's footprint by more than twice its original size. The challenge, then, was how to accomplish that without overwhelming the residential neighbourhood of modestly scaled single-family homes.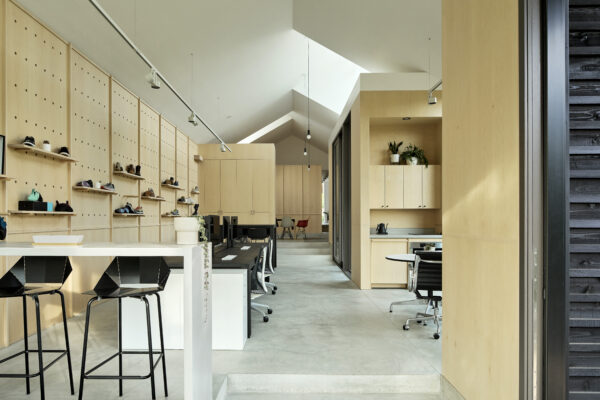 The design team came up with a clever solution. Linden, Brown Architecture configured the house's footprint as an L shape, with the residential environment in the long arm and the studio in the shorter arm. Positioning the house wing parallel to the sidewalk, they kept the height of that side to the same dimensions as the house this new project replaced. As a result, the new house presents itself to the sidewalk with the same scale as the original building and as the others in the neighbourhood. Clad in a charred cedar, the darkened façade gives it an understated presence.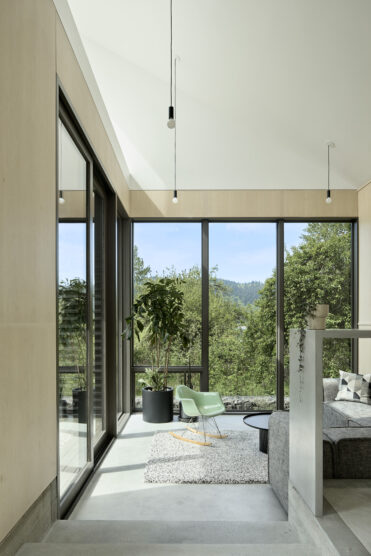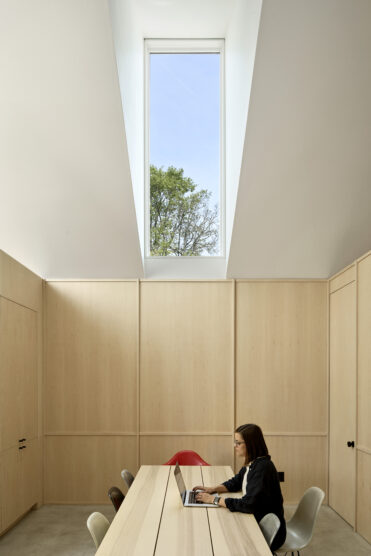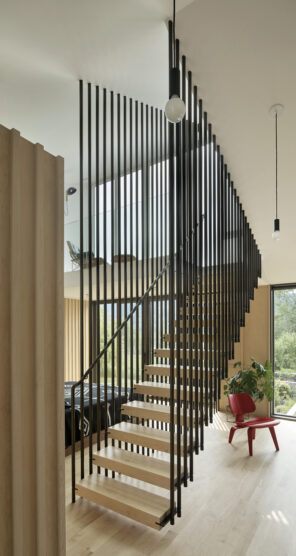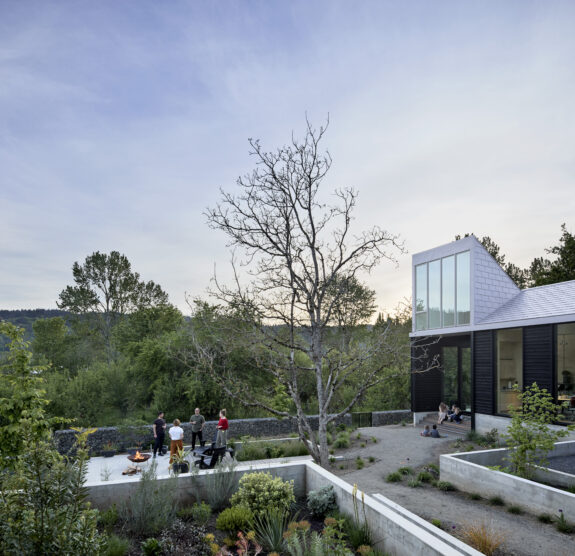 On the opposite side, though, the house opens up, revealing big views of the Willamette River and to the iconic St. John's Bridge that crosses it. The studio wing extends into the rear yard, helping frame an outdoor courtyard. Along the rear side, the architects lifted the roofline at key points to create five light vaults that bring daylight deep into the house. Importantly, these features are concealed from the front of the house.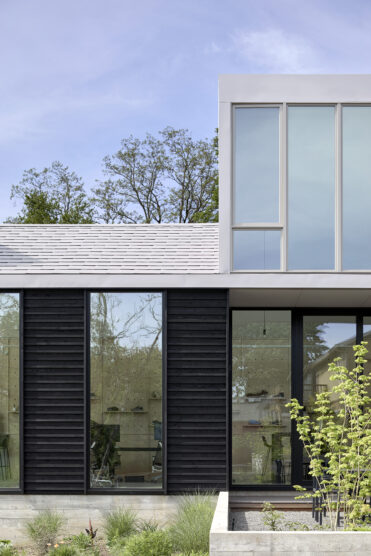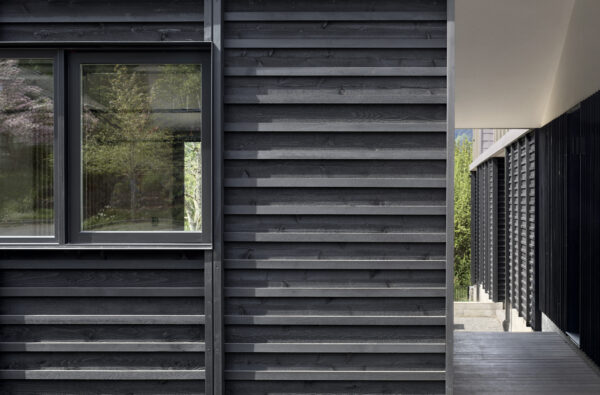 Inside, the designers lined the interior walls with maple panels, giving this environment a warm and tactile feel. By dividing the house into modules, they designed a house in Portland, Oregon, as a private home for a family and as a studio, for the owners. created distinct zones throughout. Thickened walls divide these modules, doubling as vertical circulation and storage. A breezeway separates the house from the studio, providing spatial (and psychological) separation between the two. Though the house layout stems from modules and partitions, the entire assemblage—house and studio—coheres as a single environment, which the architects accomplished by not only tying everything together under one continuous roof but also by incorporating a courtyard onto which both wings open.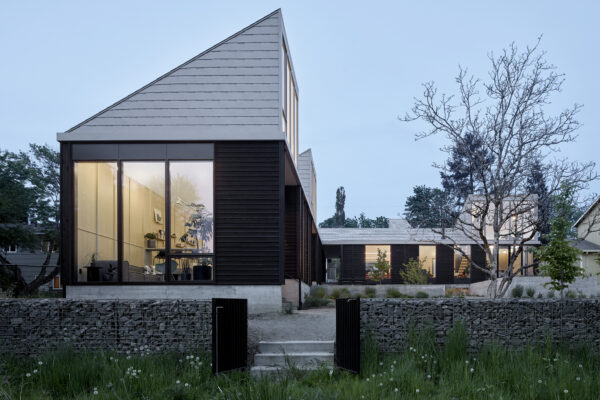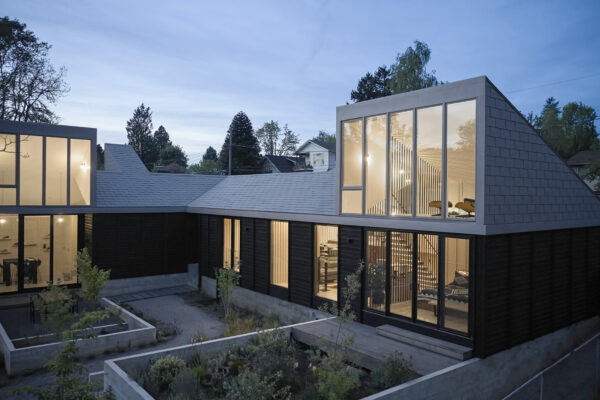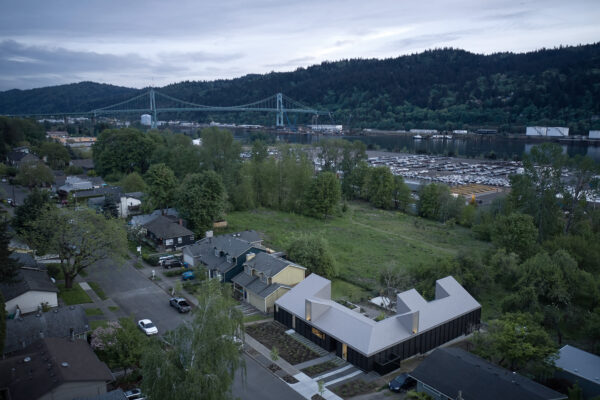 Photography by Jeremy Bittermann.