Home of the Week: Casa Annunziata by Specht Architects
Minimalism is made magical in a glass house surrounded by nature in Massachusetts.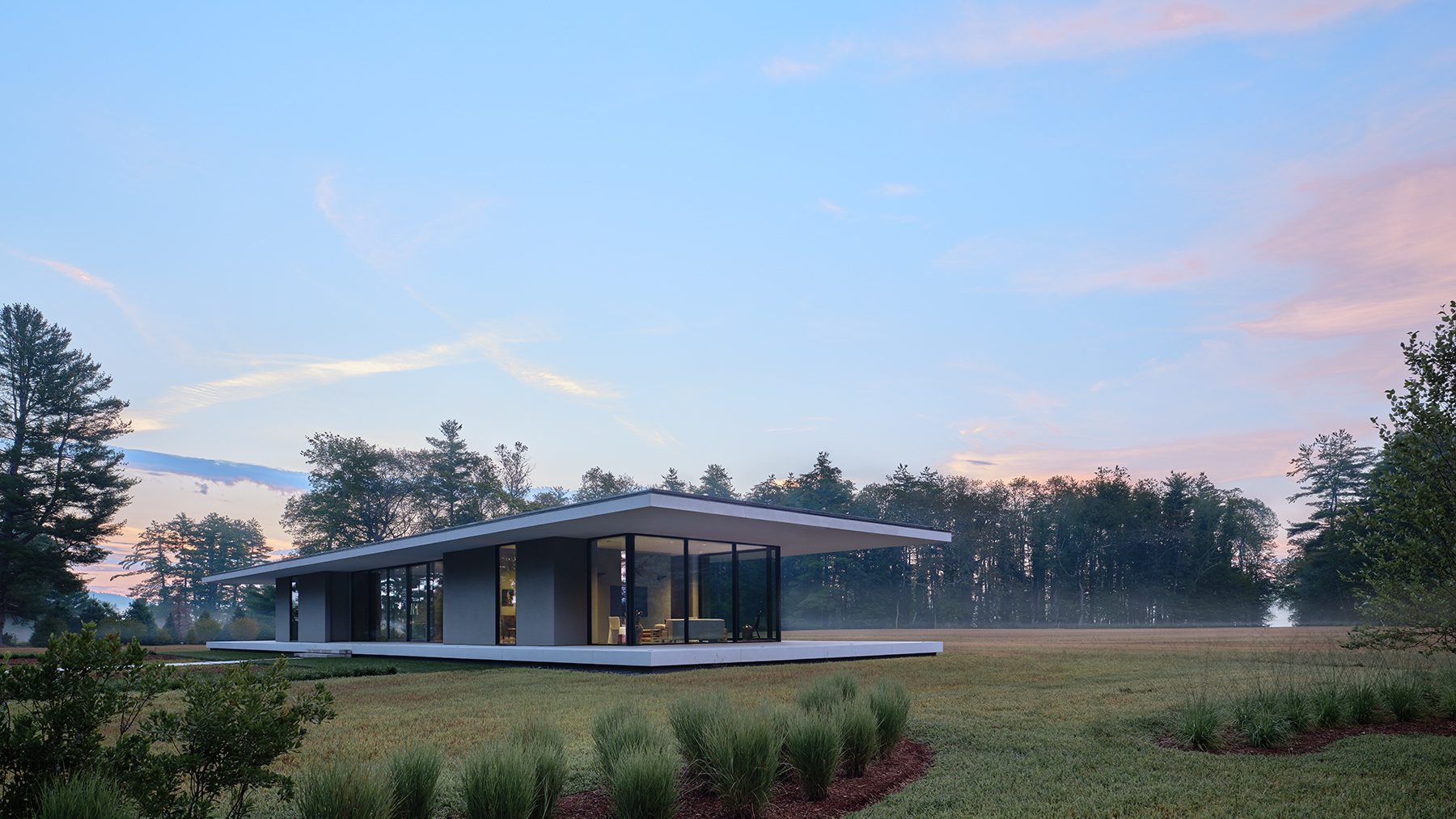 Casa Annunziata, a 2,000-square-foot home in Massachusetts, was constructed by Specht Architects for a newly retired couple who wanted a change from their ornate, 18th-century mansion. Selling off most of the 40 acres of land on which their previous home sat, they kept 9.75 acres to build a new home on, one that is simple and modern yet true to their aesthetic.
Making the home minimalist presented an interesting architectural challenge for Specht because the couple wanted to keep and display their large collection of art and antiques. The result was Casa Annunziata, a single-storey pavilion made primarily of glass and surrounded by nature.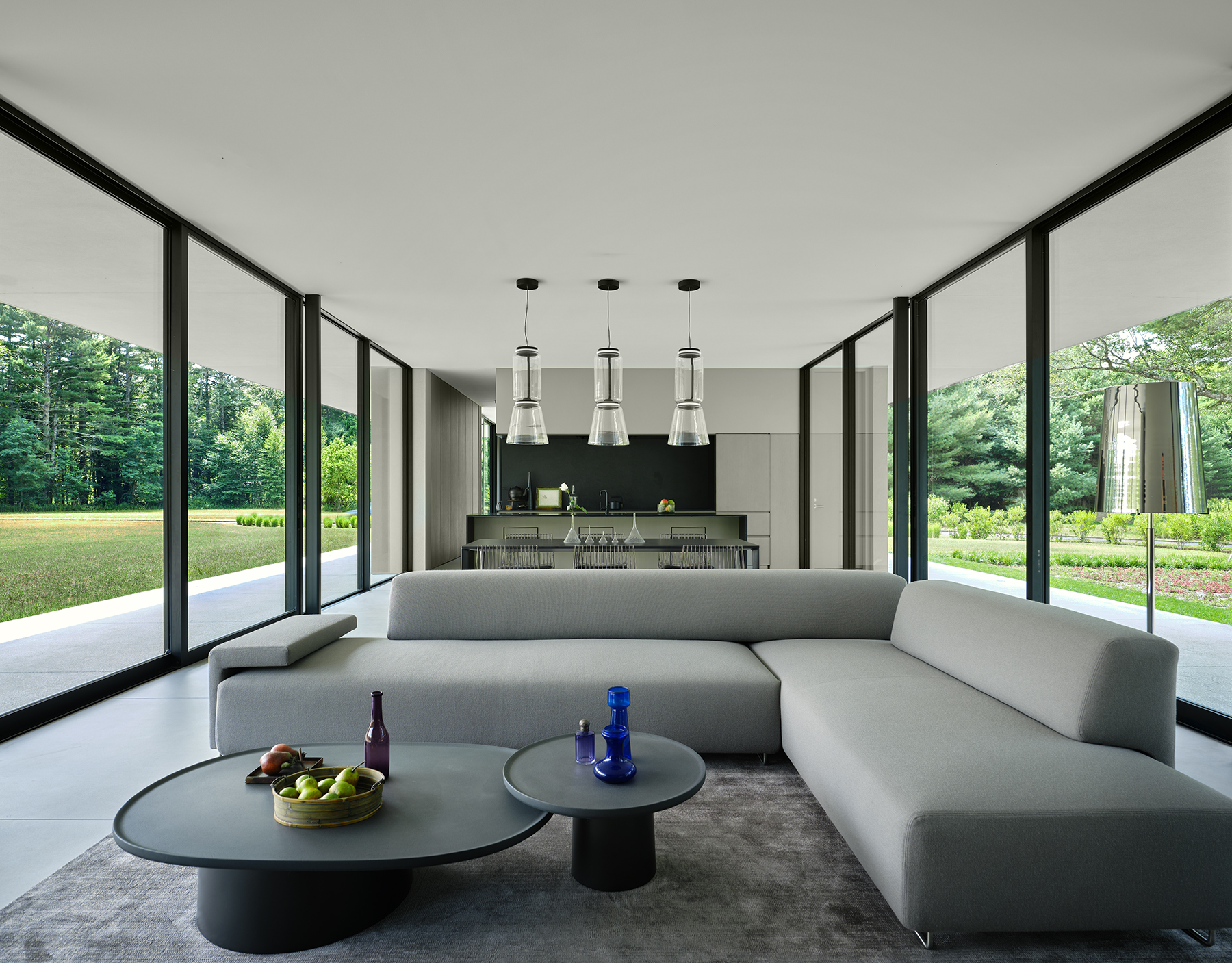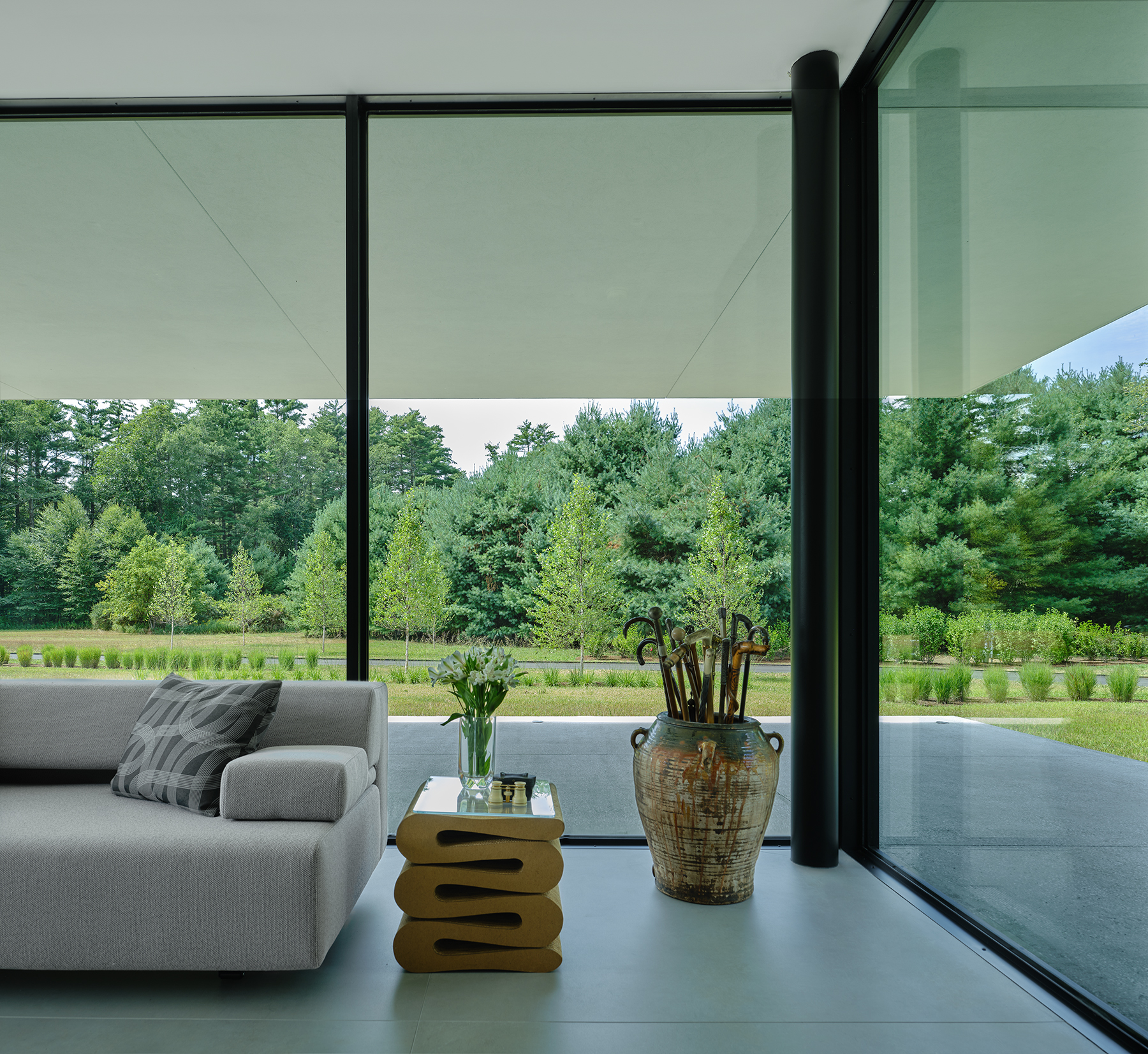 "We always questioned ourselves if we were up to the challenge of a new project and a new way of life, especially in our retirement, says Patrick Annunziata, one of the homeowners. "We evolved and refined our goals, becoming much more minimal—leaving behind all window treatments, privacy, clutter of wall switches—and have embraced a new world of induction ovens, Google control lighting, and an app-controlled house." It is open and airy, thanks to the extensive use of glass, and a floating roof cantilevered from the exterior walls provides protection from the sun and wind, limiting the need for heating and air conditioning. A wraparound verandah, which also appears to float, mirrors the roof and allows the residents ample room for seating to take in the surrounding views.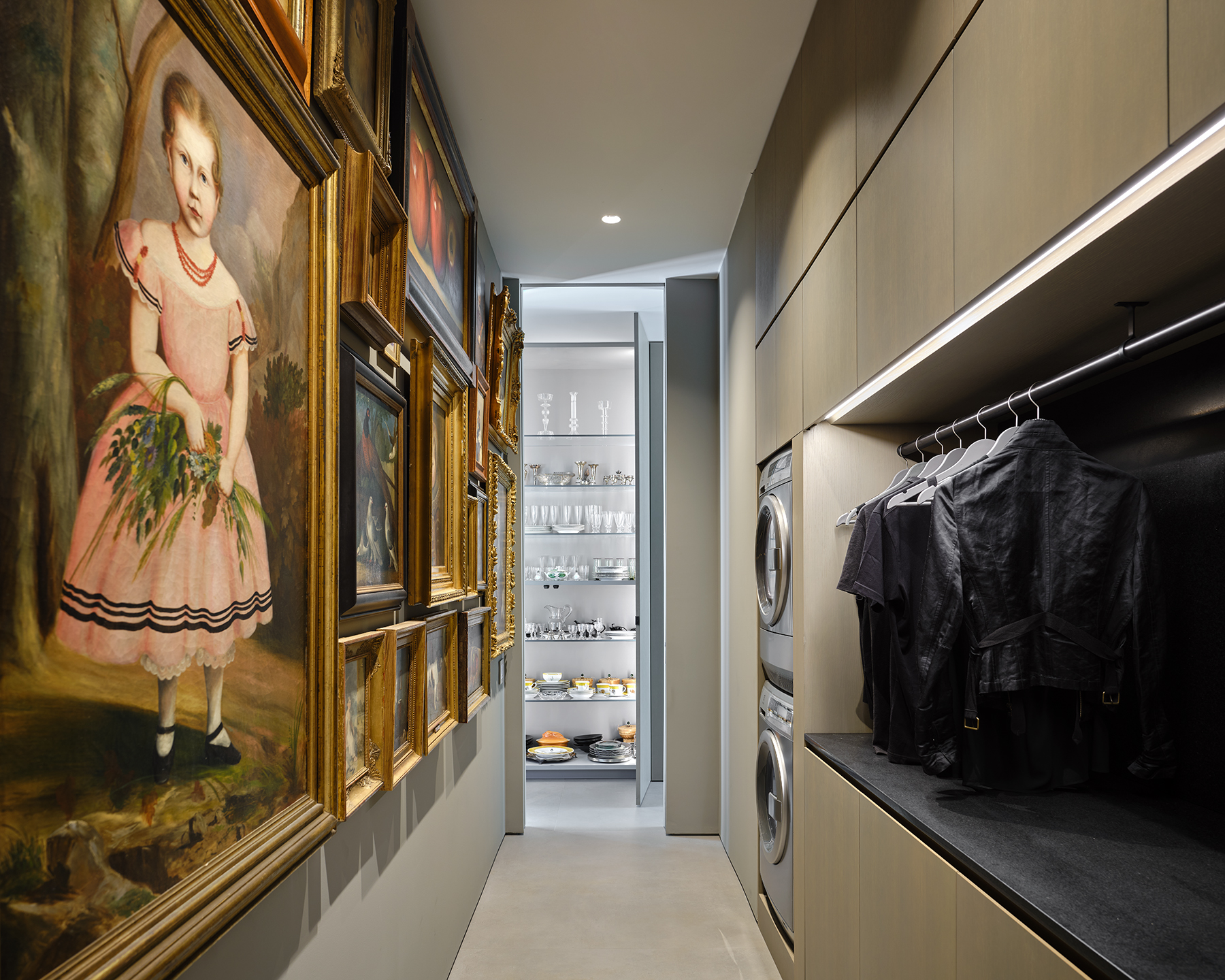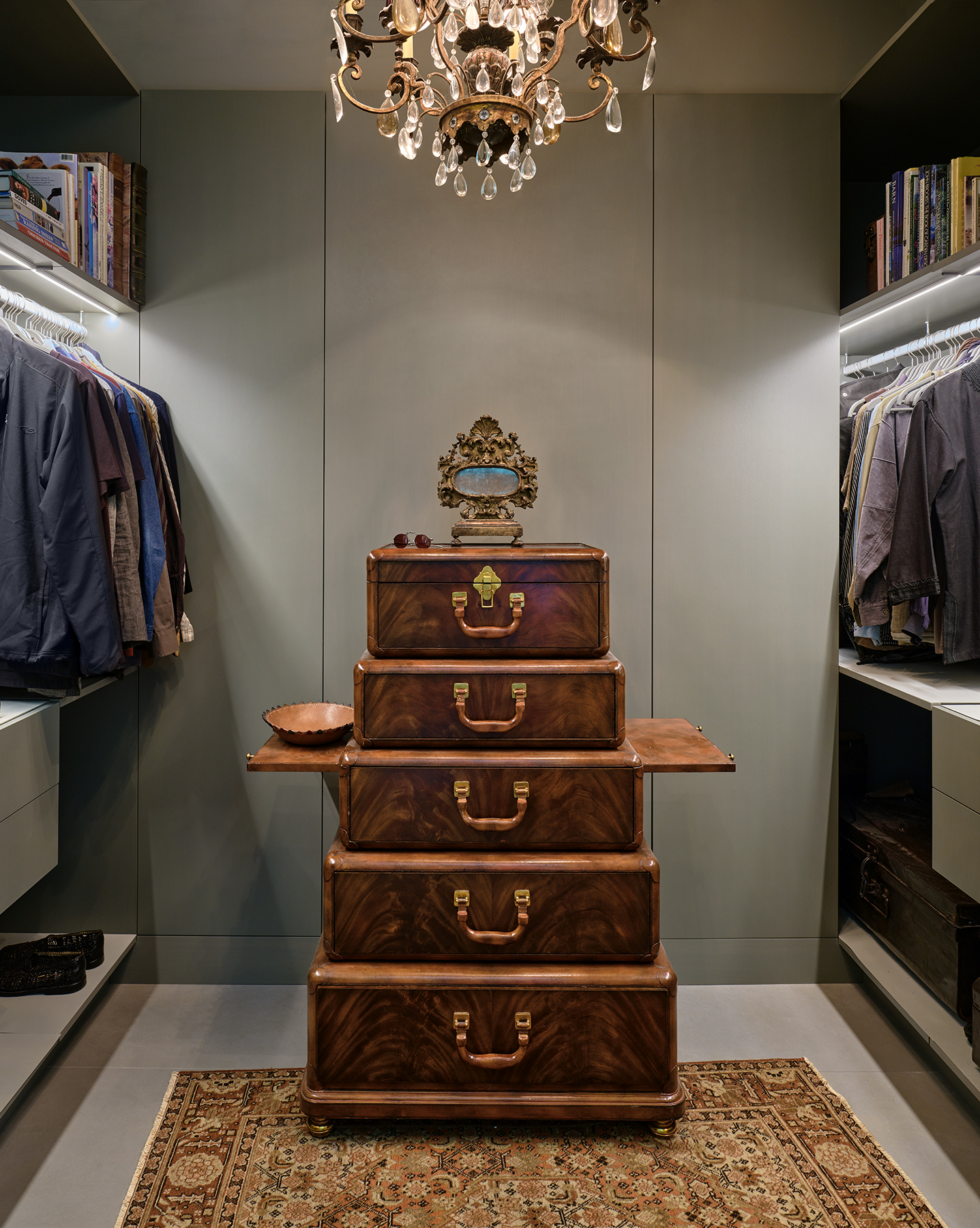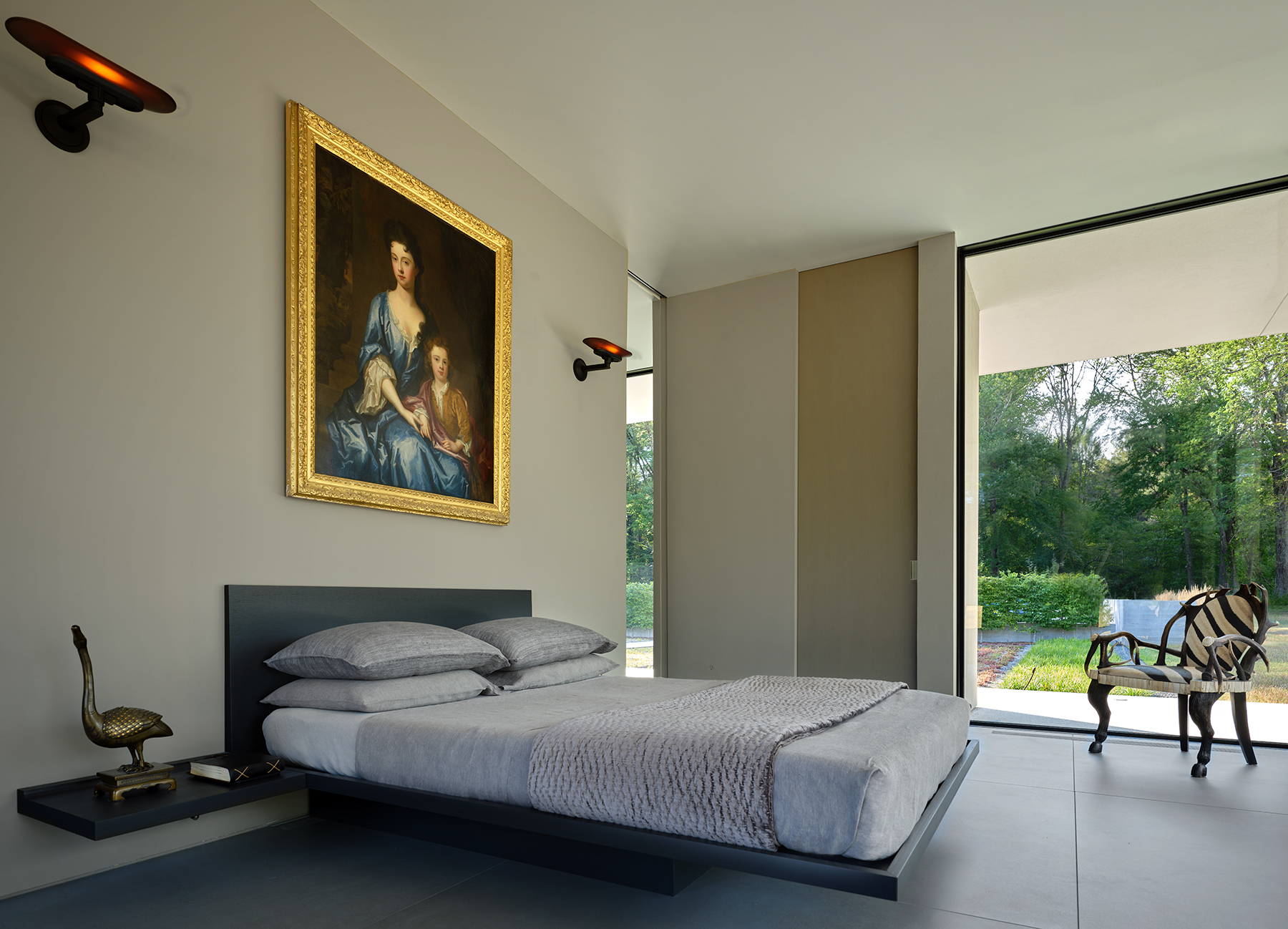 The kitchen, dining, and living spaces are at the centre of the building, with the bedroom suites at either end. Interior finishes include porcelain wall and floor surfaces, European oak cabinetry throughout, and quartz in the kitchen.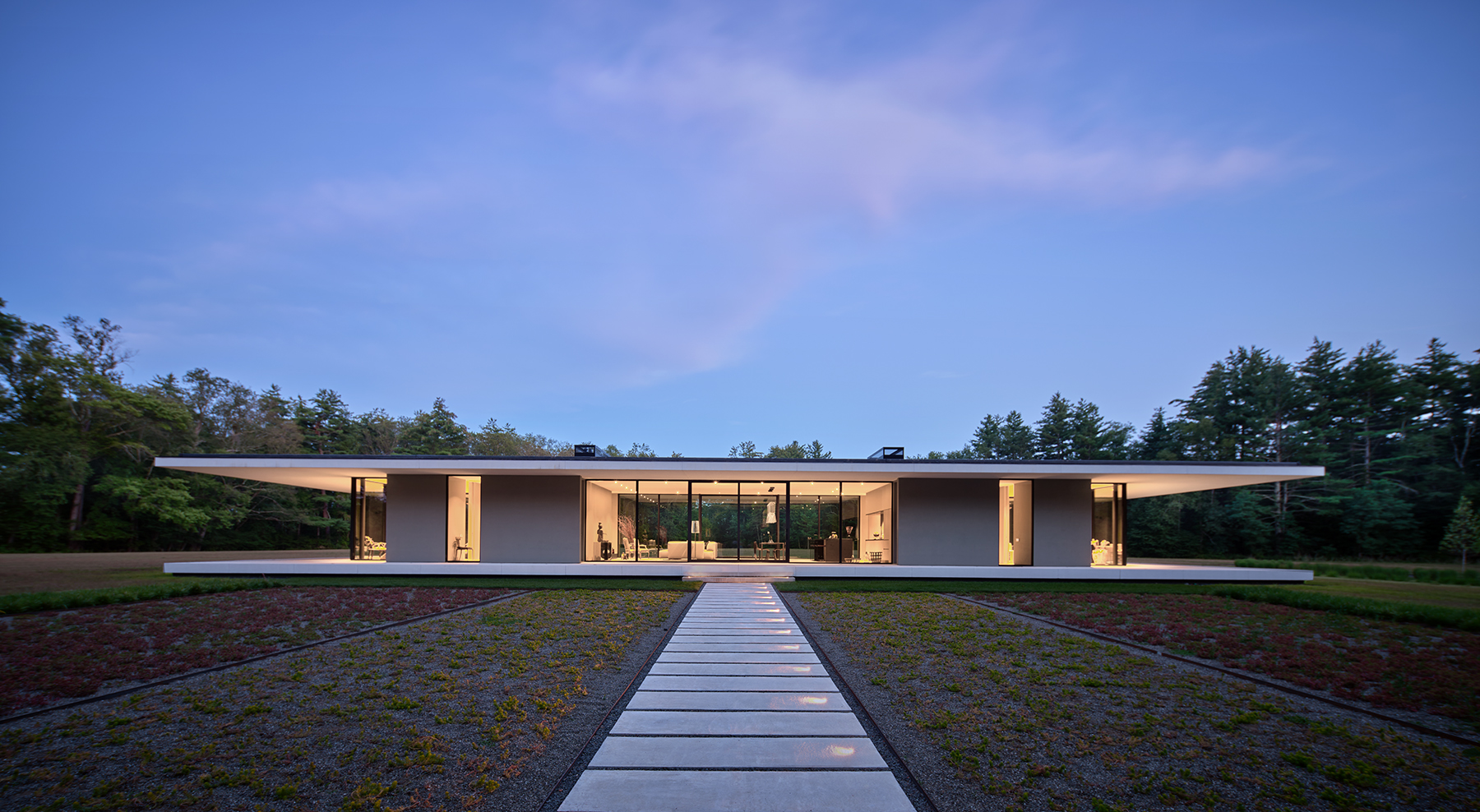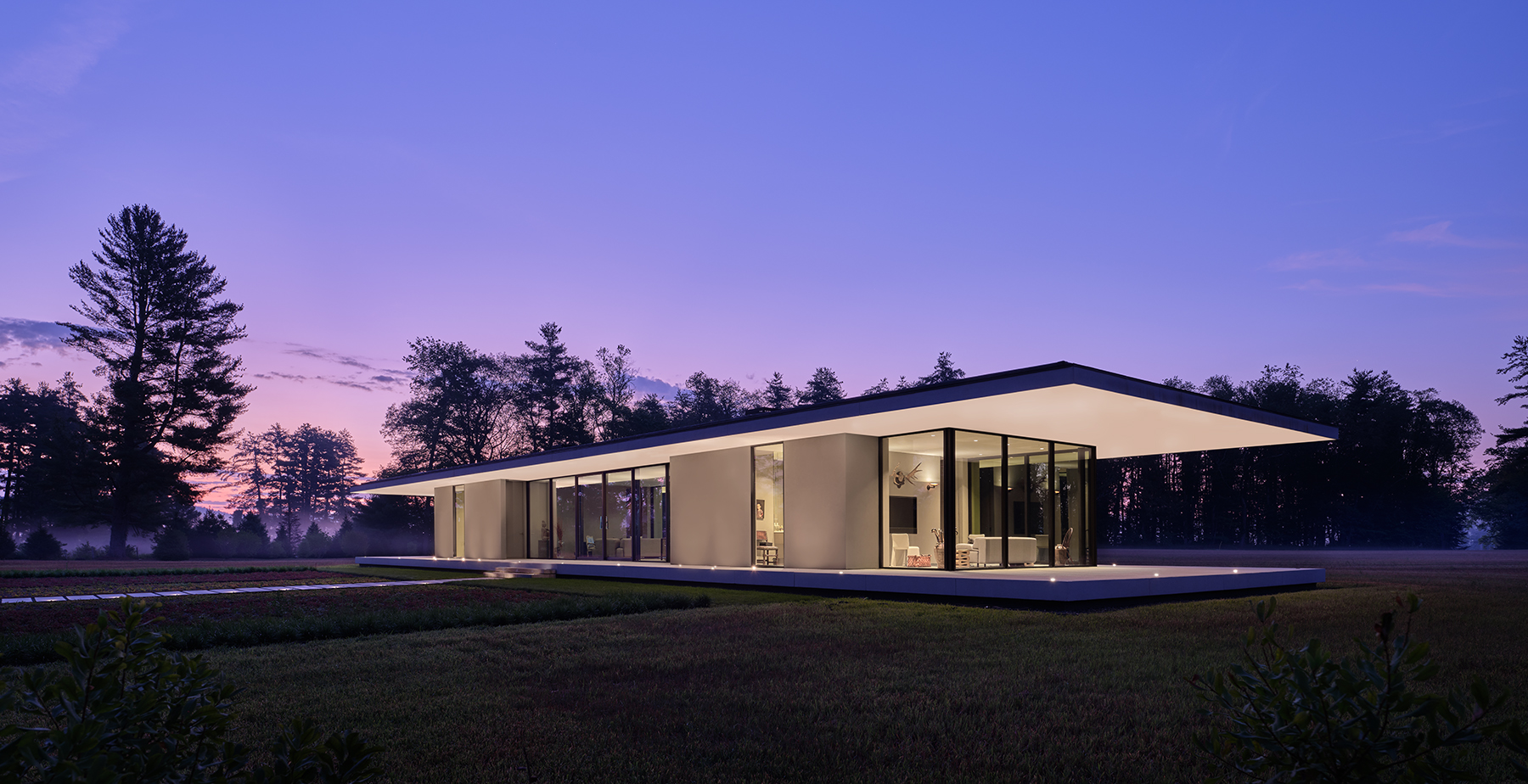 Casa Annunziata serves as a gallery for its owners, housing their vast collection of art and antiques. The contrast between minimalist and baroque adds an otherworldly feel to the house. "Our minimal modern glass house does not feel minimal, but rather spiritual," Annunziata says.
Photography by Dror Baldinger.