CAMPout by Faulkner Architects
Lake Tahoe is a place for those in search of luxurious solitude. For people wanting to ground themselves in nature or simply get away from the never-ending hustle and bustle of everyday life, Lake Tahoe awaits. It was this that led a San Francisco family to approach Faulkner Architects to help expand an existing property in the Sierra Nevada Mountains.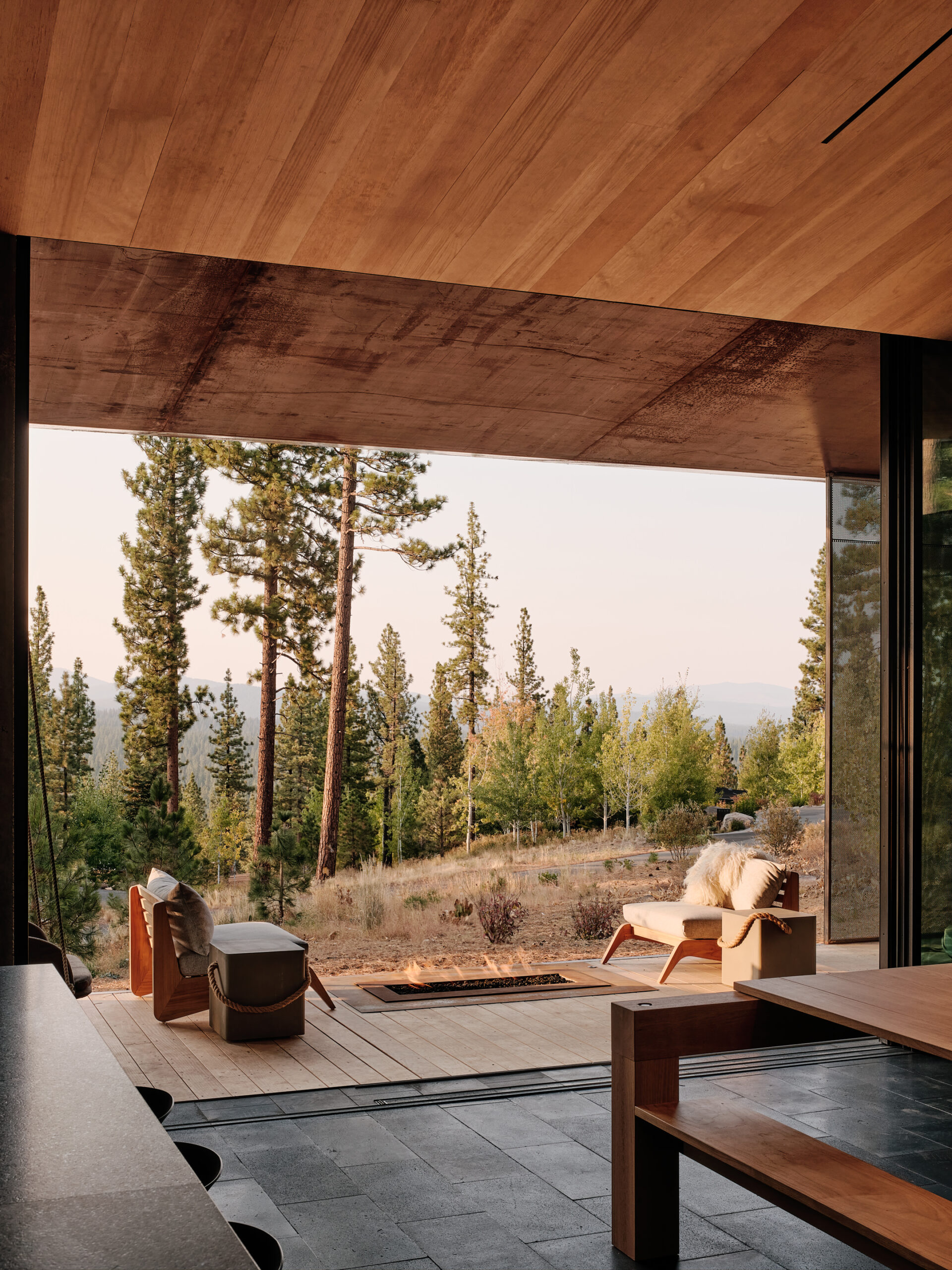 Sitting in the shadow of an extinct volcano and surrounded by 100-year-old Jeffery and sugar pine trees, the 3,800-square-foot CAMPout residence provides connection to the natural environment. The use of materials creates a deeper connection and dialogue between the residence and the landscape, with the colour palette derived from the surrounding basalt boulders and sugar pines. Soft, warm, neutral hues and rust-like tones mirroring fallen pine needles on the forest floor connect the interiors with the environment.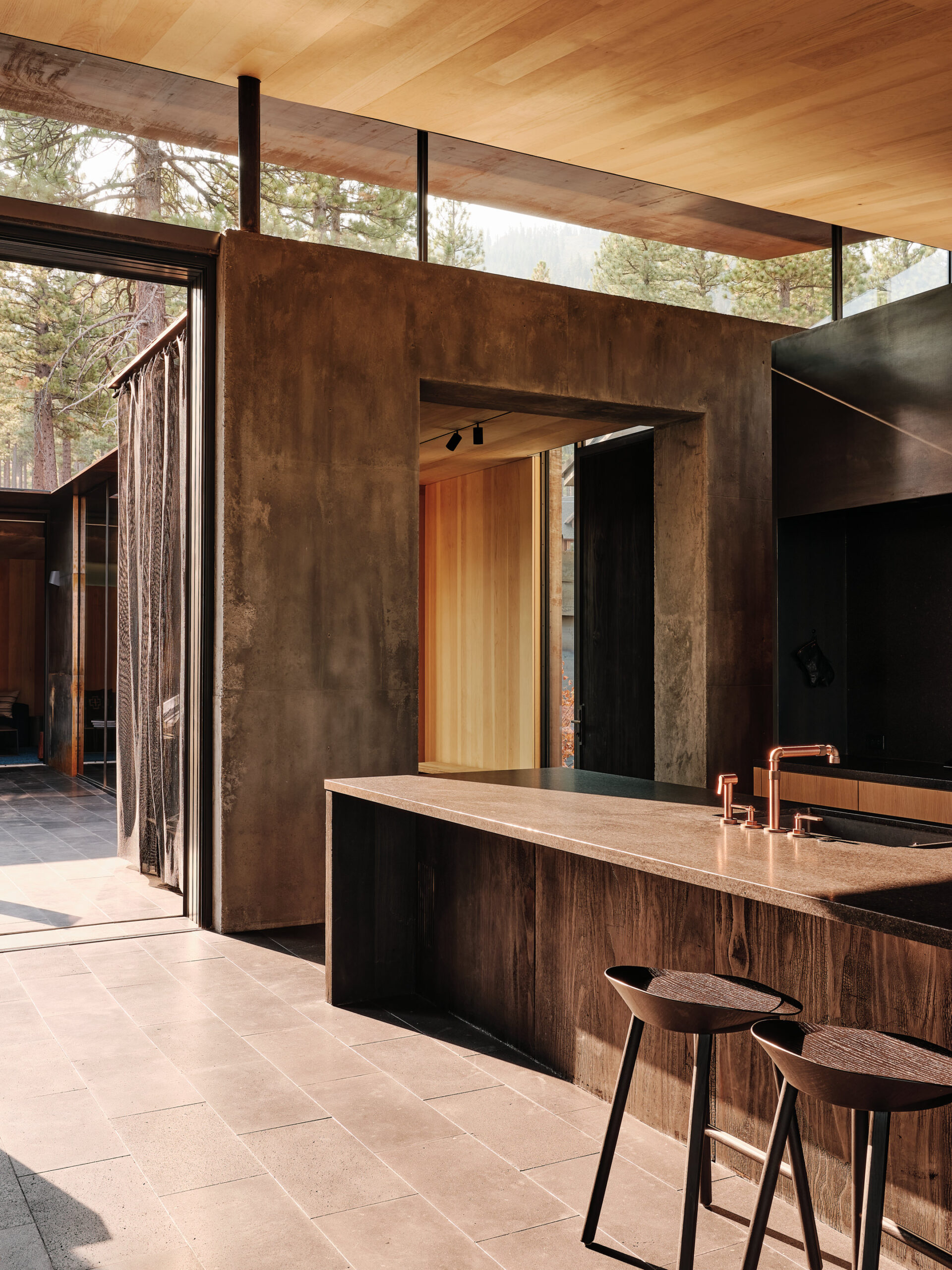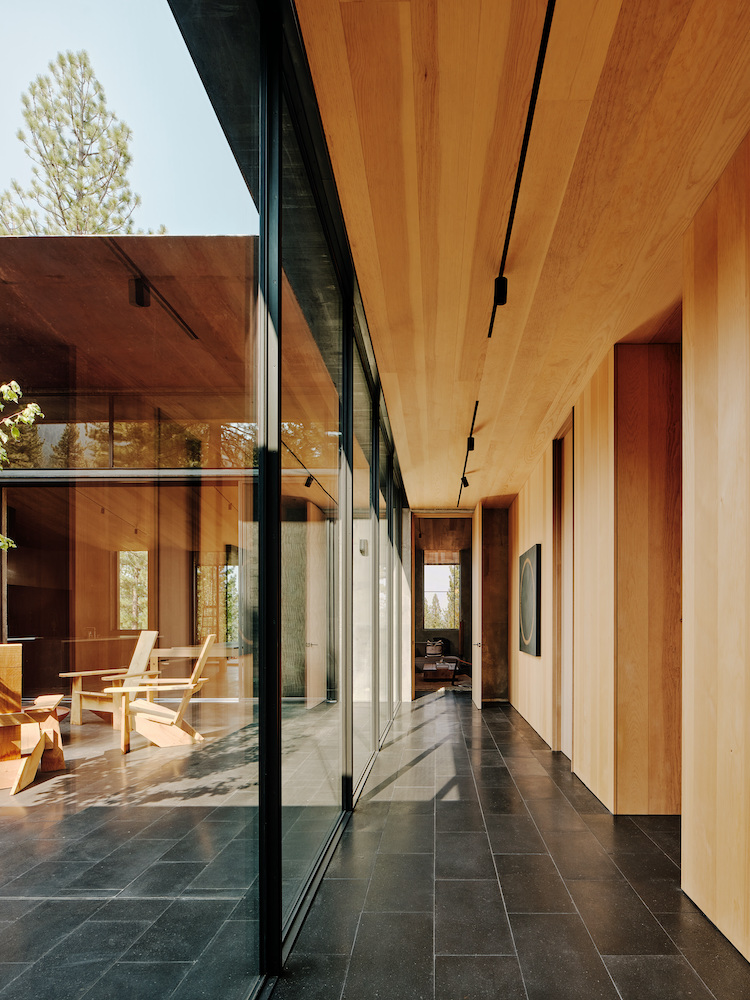 The focus was to make the home both a sustainable oasis and a shelter able to withstand environmental aggressors. Due to the increasing frequency and magnitude of wildfires, the exterior features concrete and steel-sash tempered windows, creating a fire-resistant barrier that protects the unfinished native cedar interior.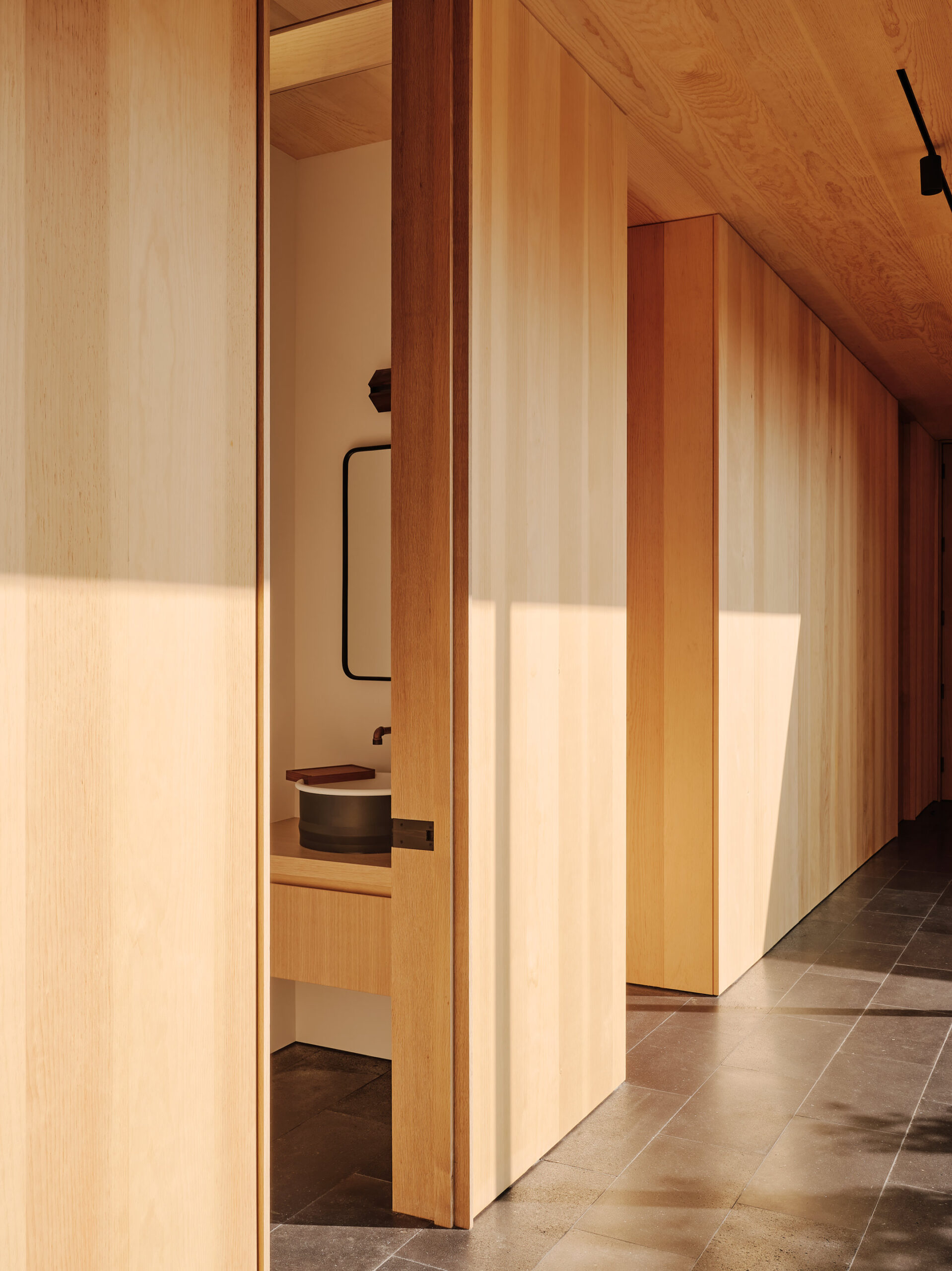 '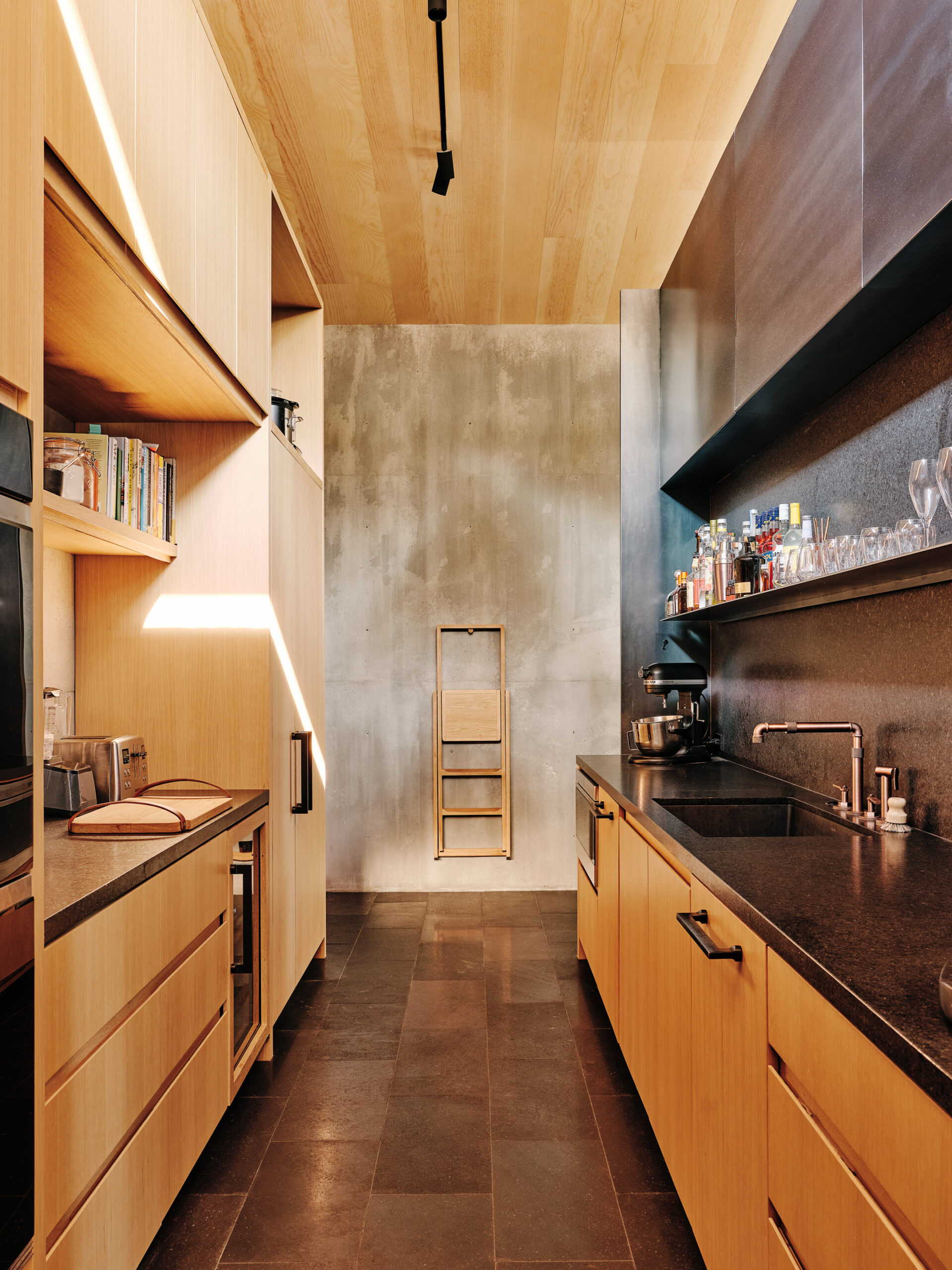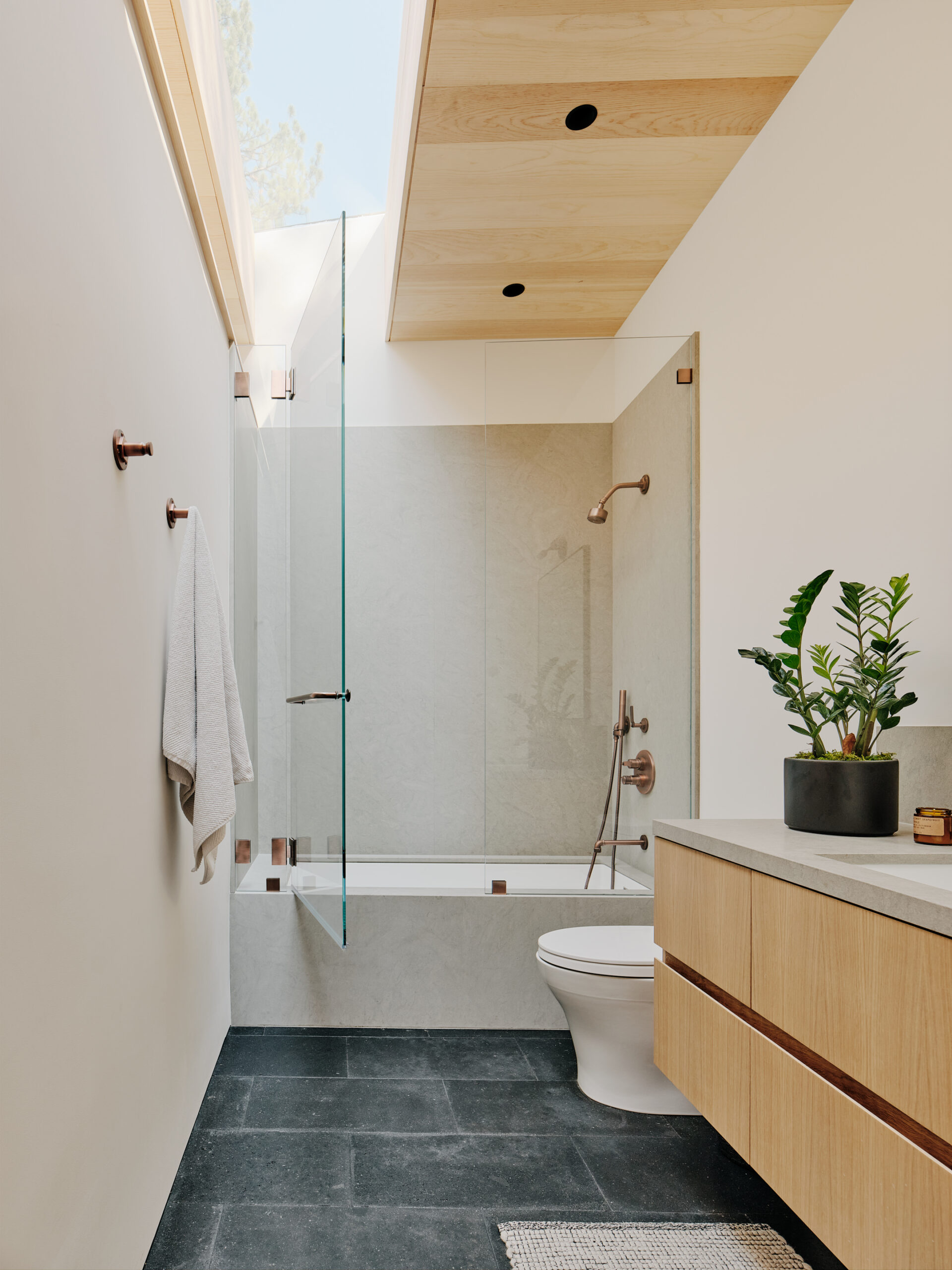 There is no shortage of privacy at CAMPout. The sleeping areas wrap around a courtyard, while the family gathering area is a concrete pavilion with glazed access that connects to the courtyard as well. Inside, basalt floors, echoing the basalt boulders that surround the home, further create unity between indoors and outs. The furnishings, by NICOLEHOLLIS, share the same tonal and material rigour as the architecture.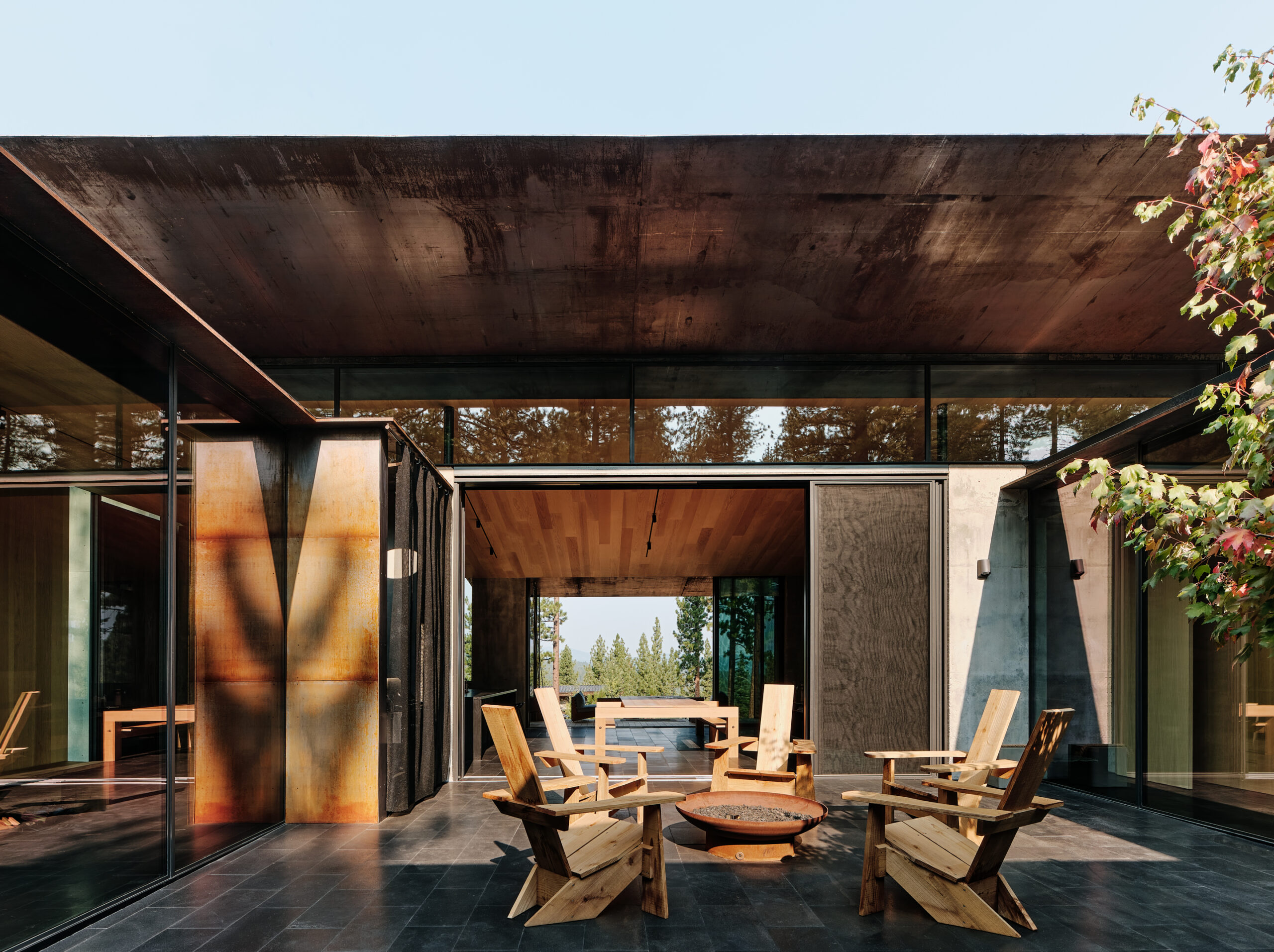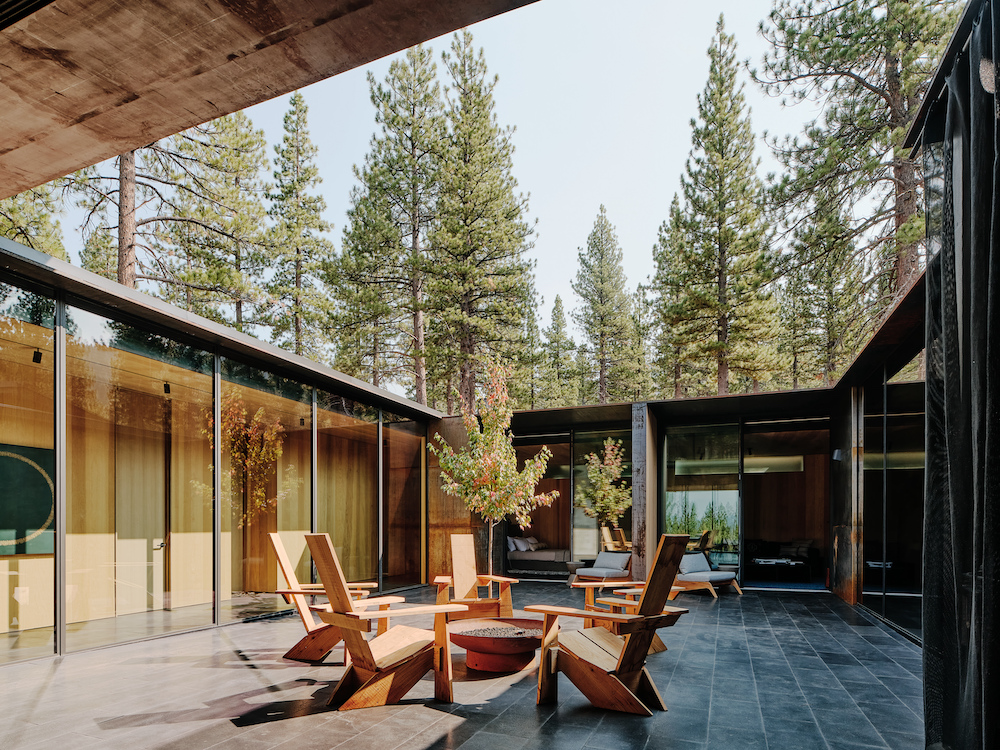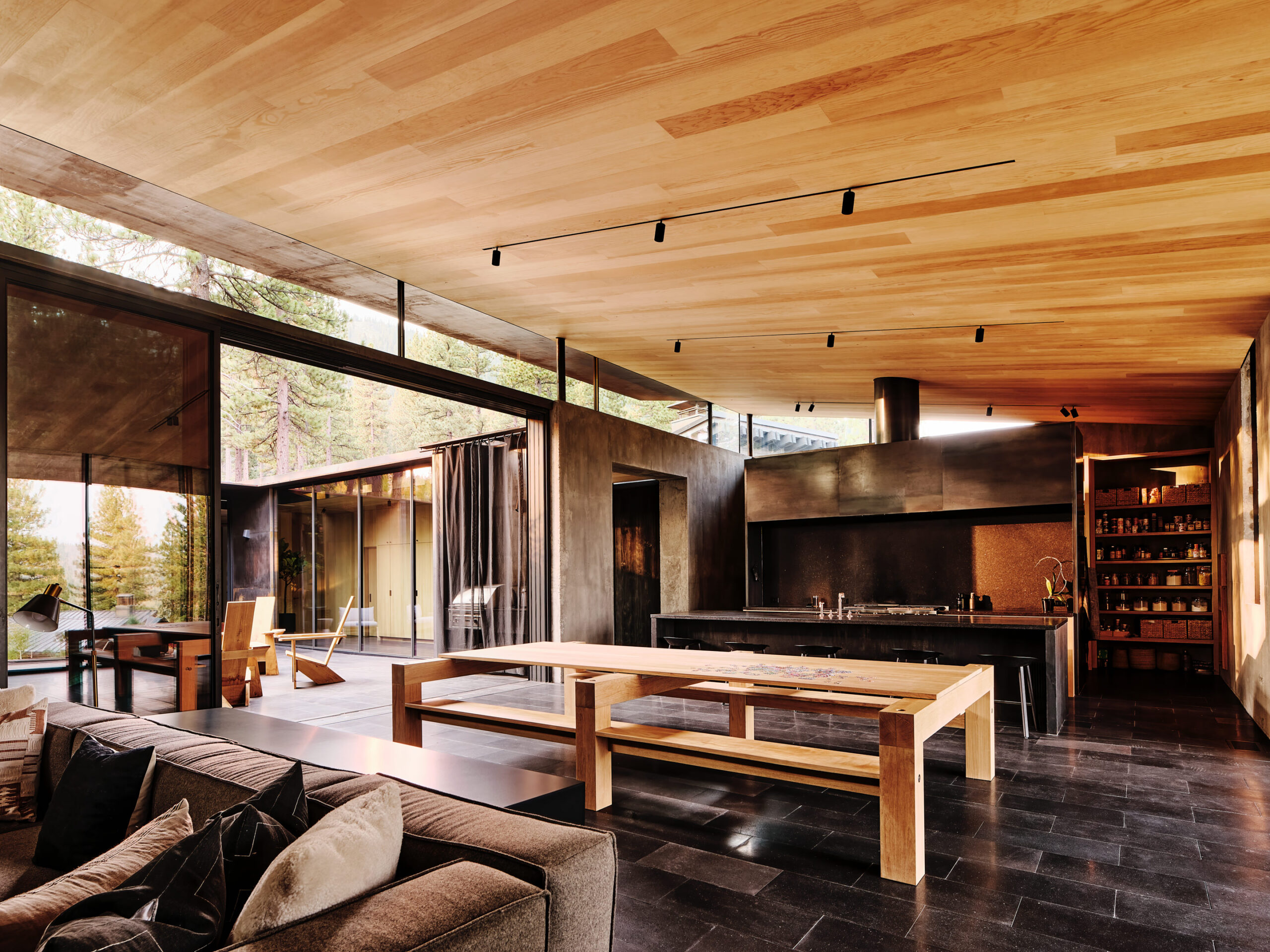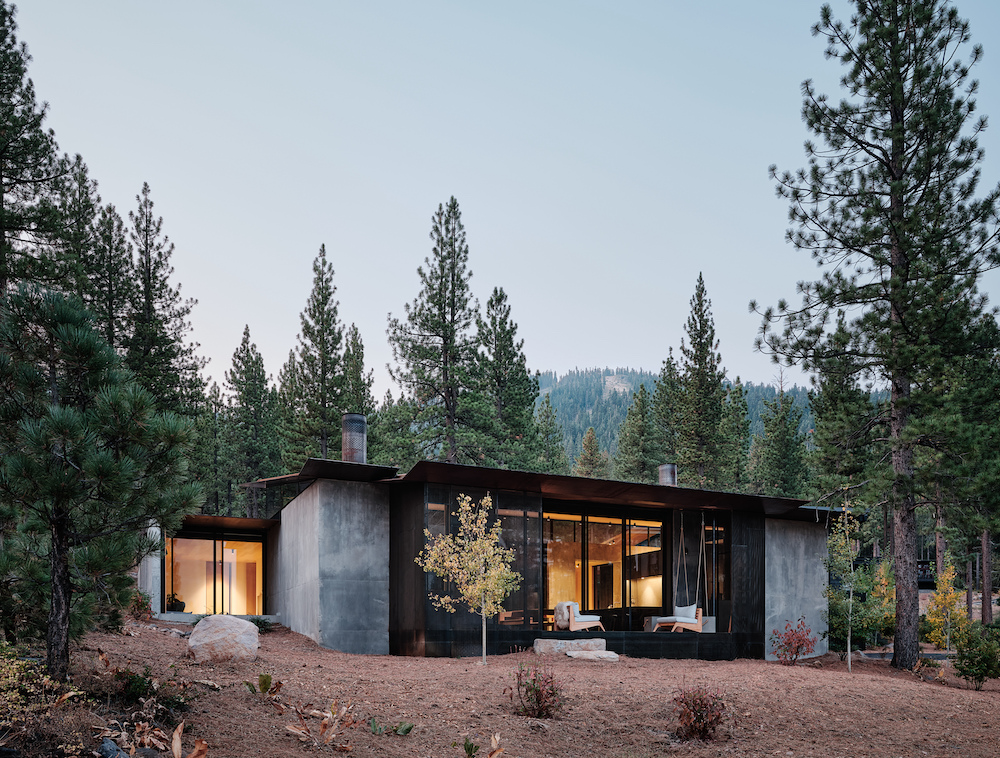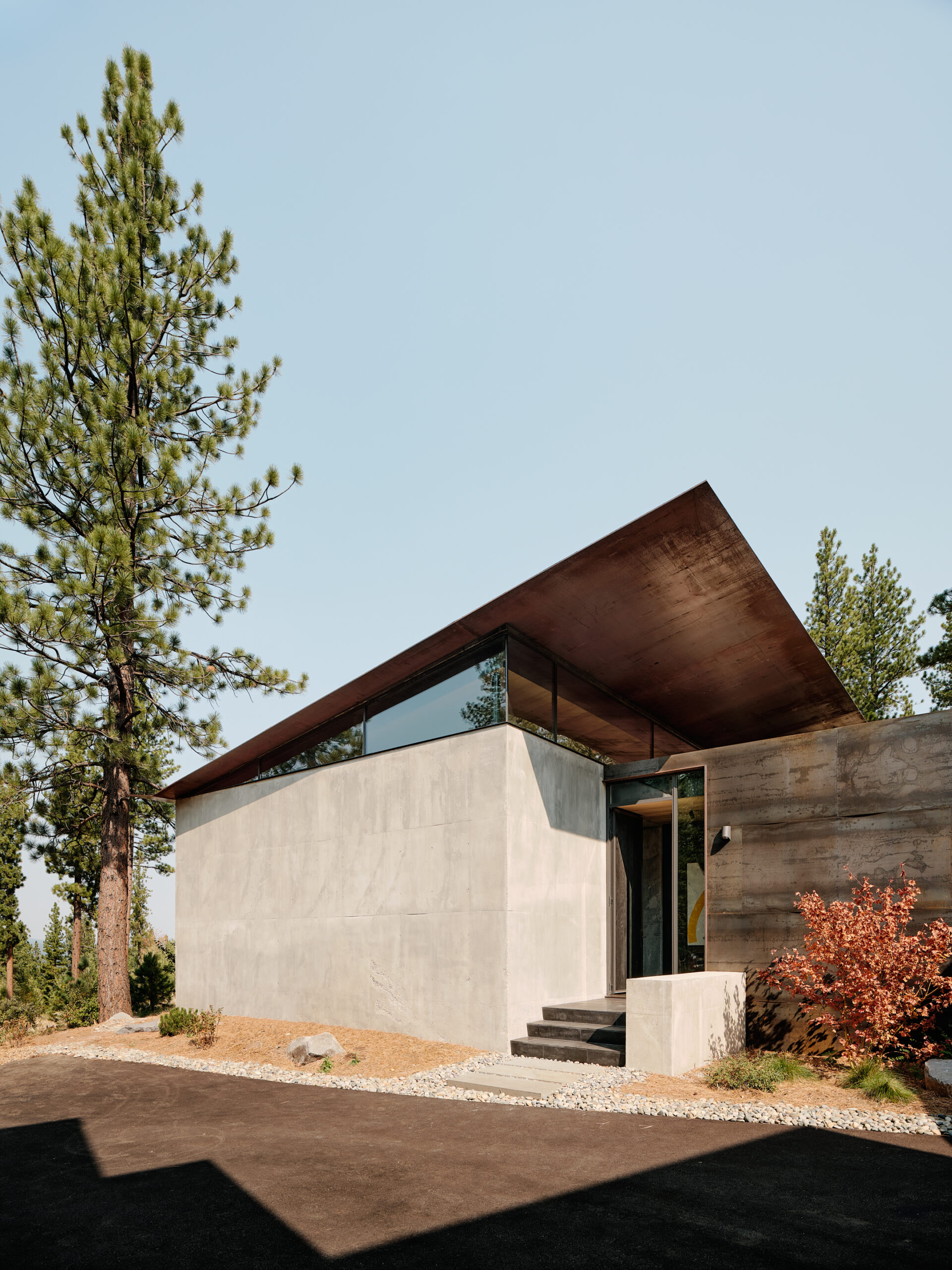 This oasis on a slope overlooking Martis Valley is an assemblage of high design and bucolic intention. The interior and exterior architecture connect the home with the environment—a quiet presence that allows the landscape to resonate.
Photography by Joe Fletcher.
Part of our Home of the Week series. Read more HERE.
Sign up for our newsletter for architecture news straight to your inbox.