Home of the Week: August Moon House by SPAN Architecture
The reinvented estate of Brooke Astor.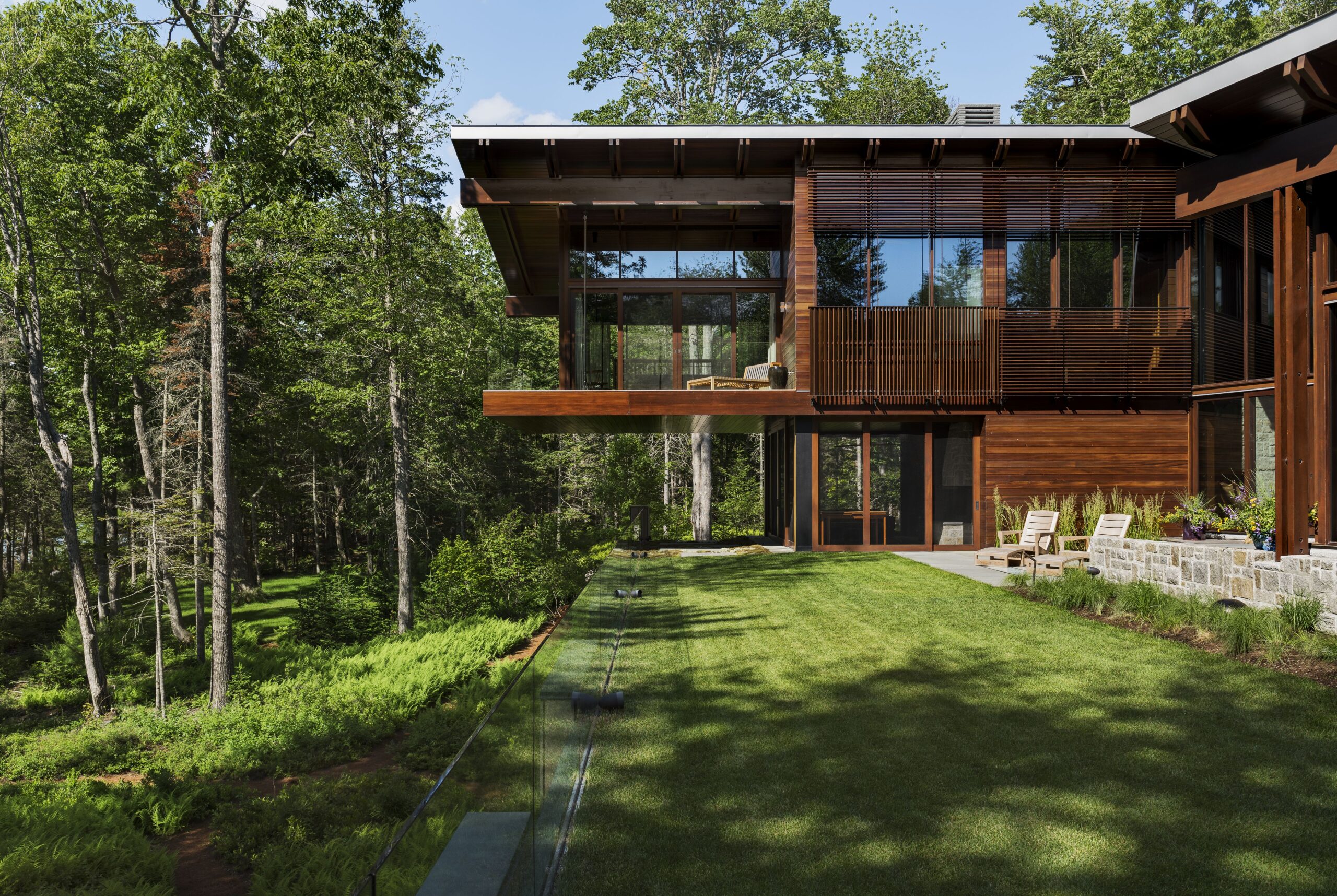 When American socialite, philanthropist, and writer Brooke Astor needed a reprieve from the pace and prying eyes of city life, she retreated to her Maine estate, August Moon. Now, 15 years after her death, new life has been brought to the 200-acre property by SPAN Architecture, which renovated the pool house and tea pavilion and added a guest house and six-bedroom family home.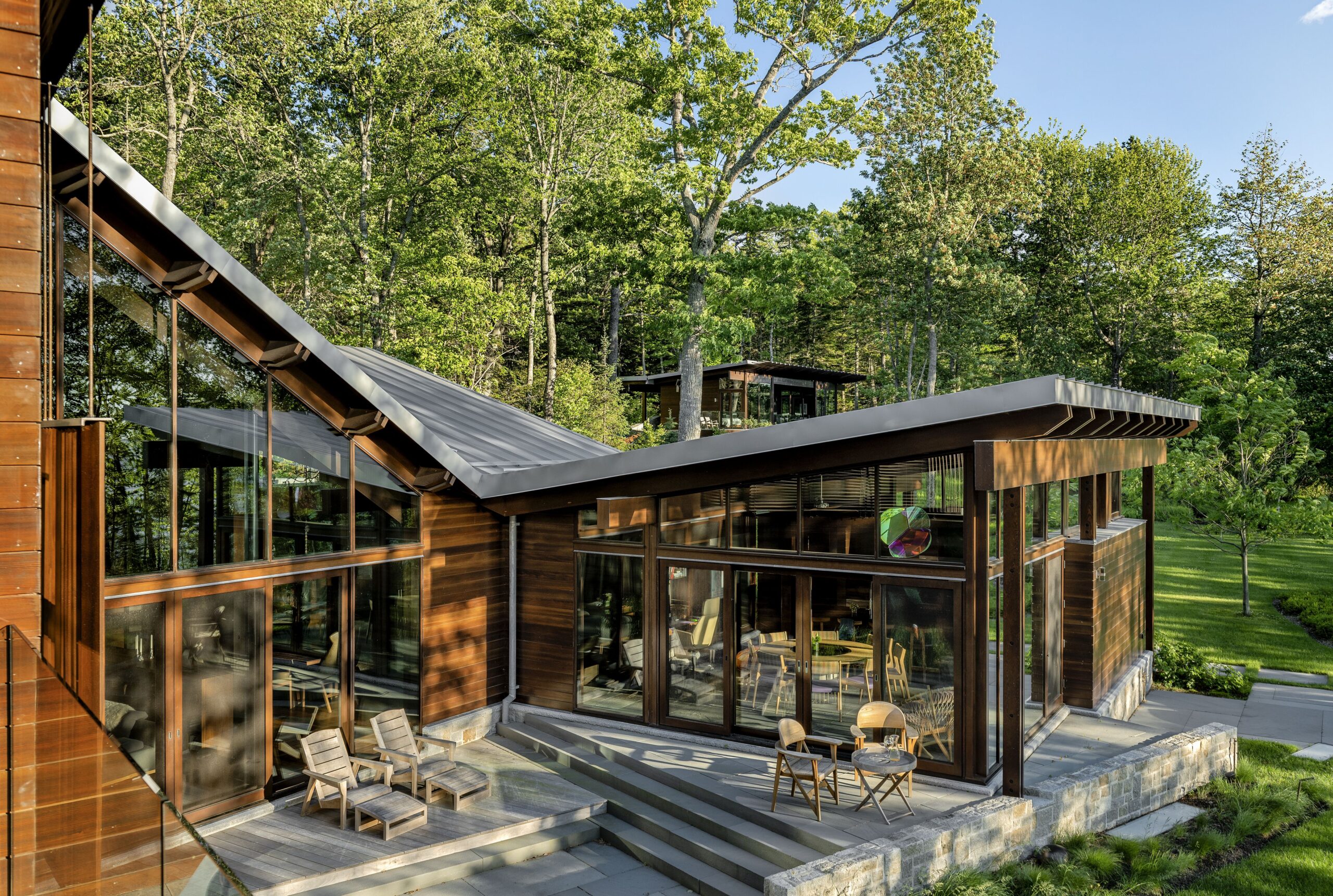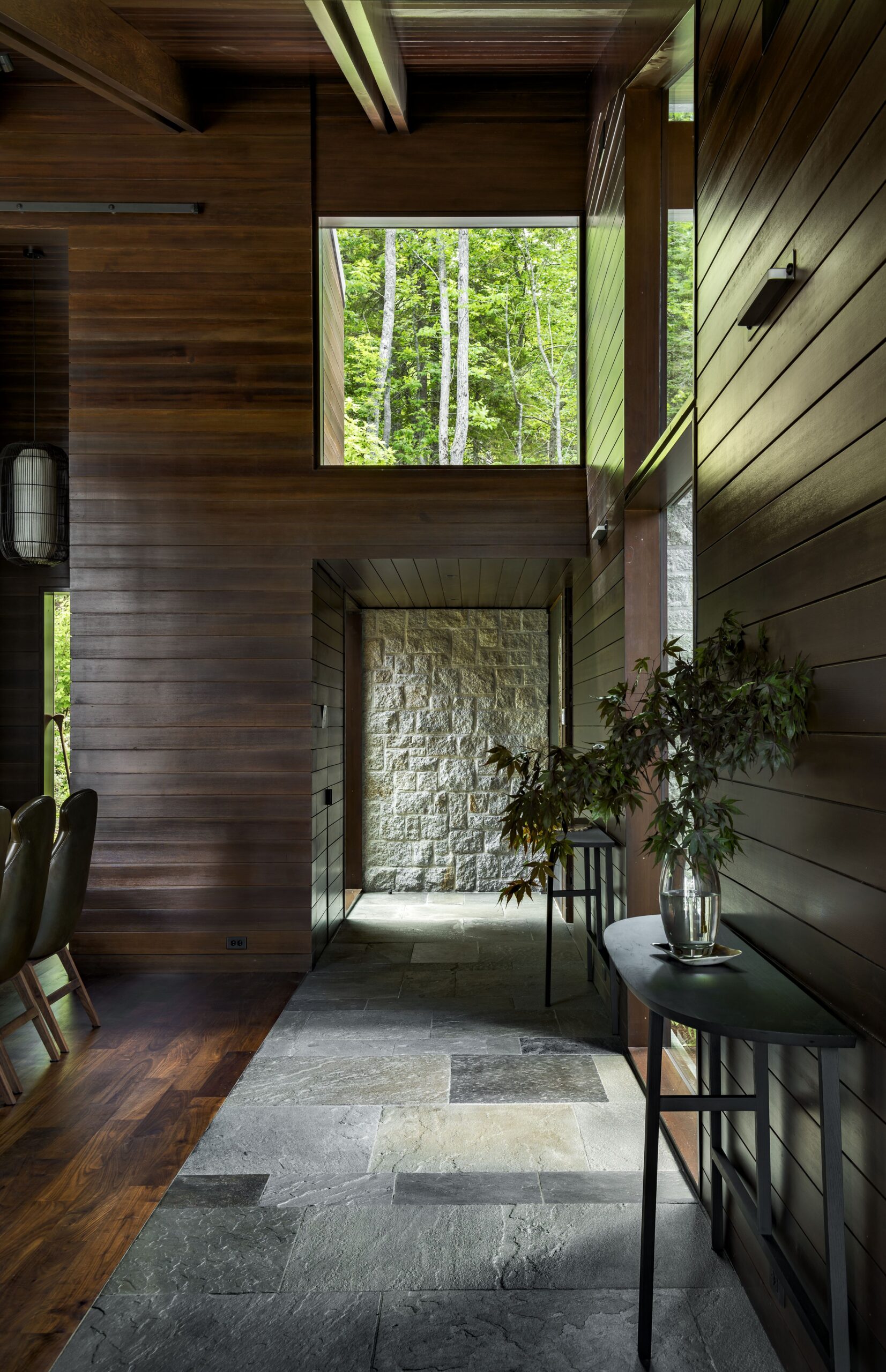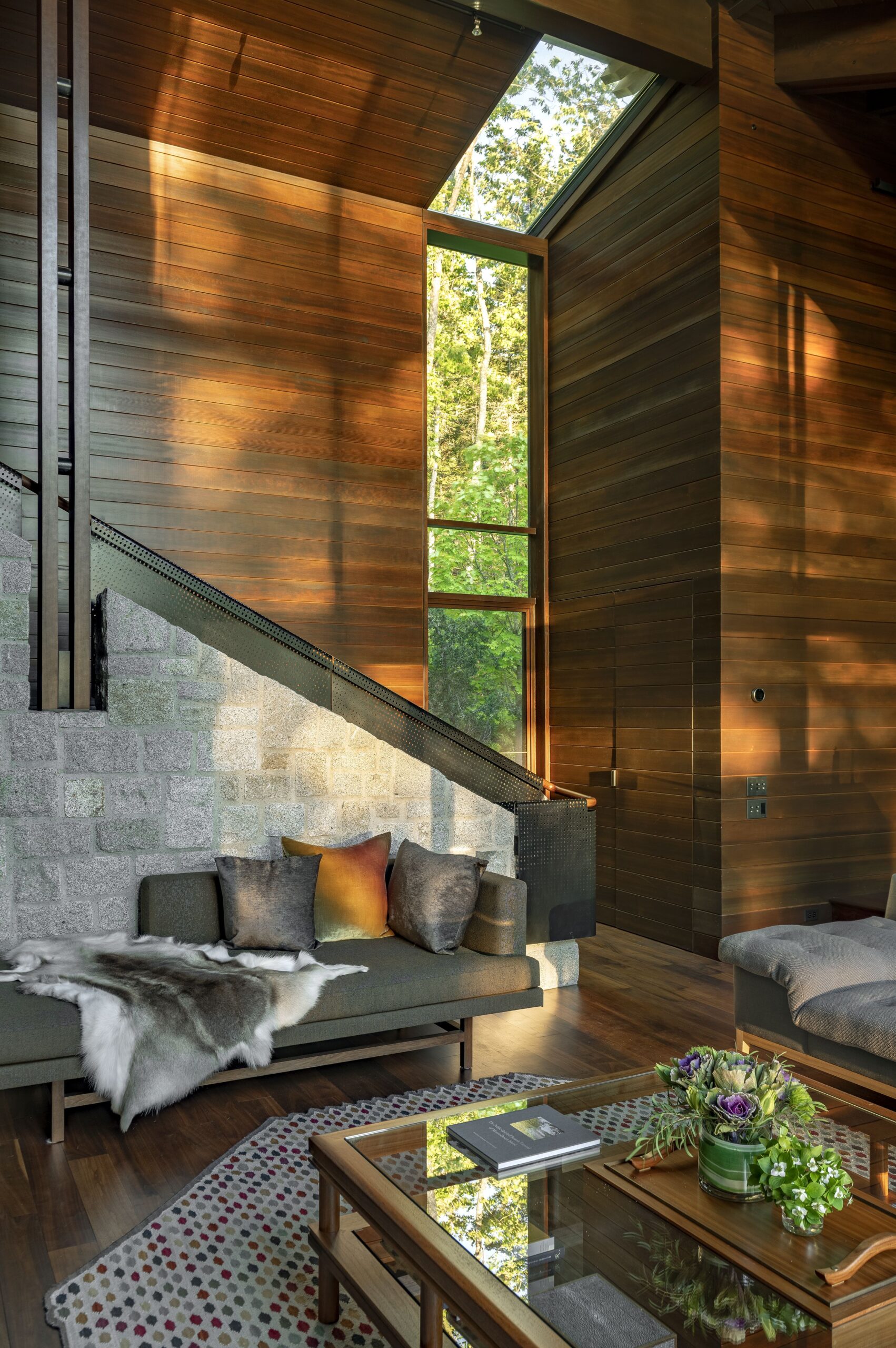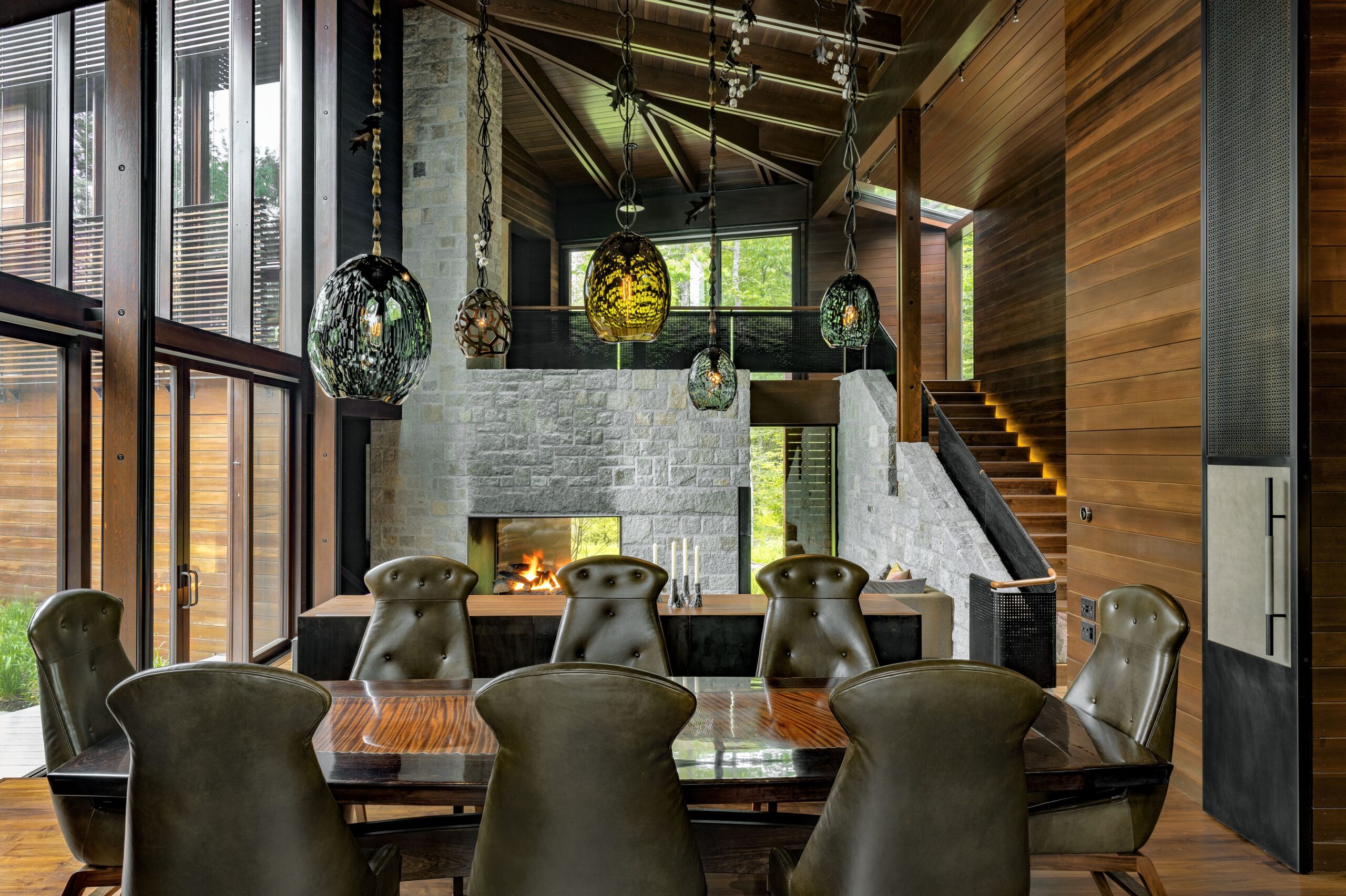 The couple behind SPAN, who have worked on high-profile projects like the Core Club and Calvin Klein's New York apartment, began with the restoration of the tea pavilion and pool house/guest cottage, originally designed by Robert Patterson in the 1960s. For the ground-up construction of the house, the architects were asked to create a large but unimposing design that would seamlessly blend with both the original structures and the landscape.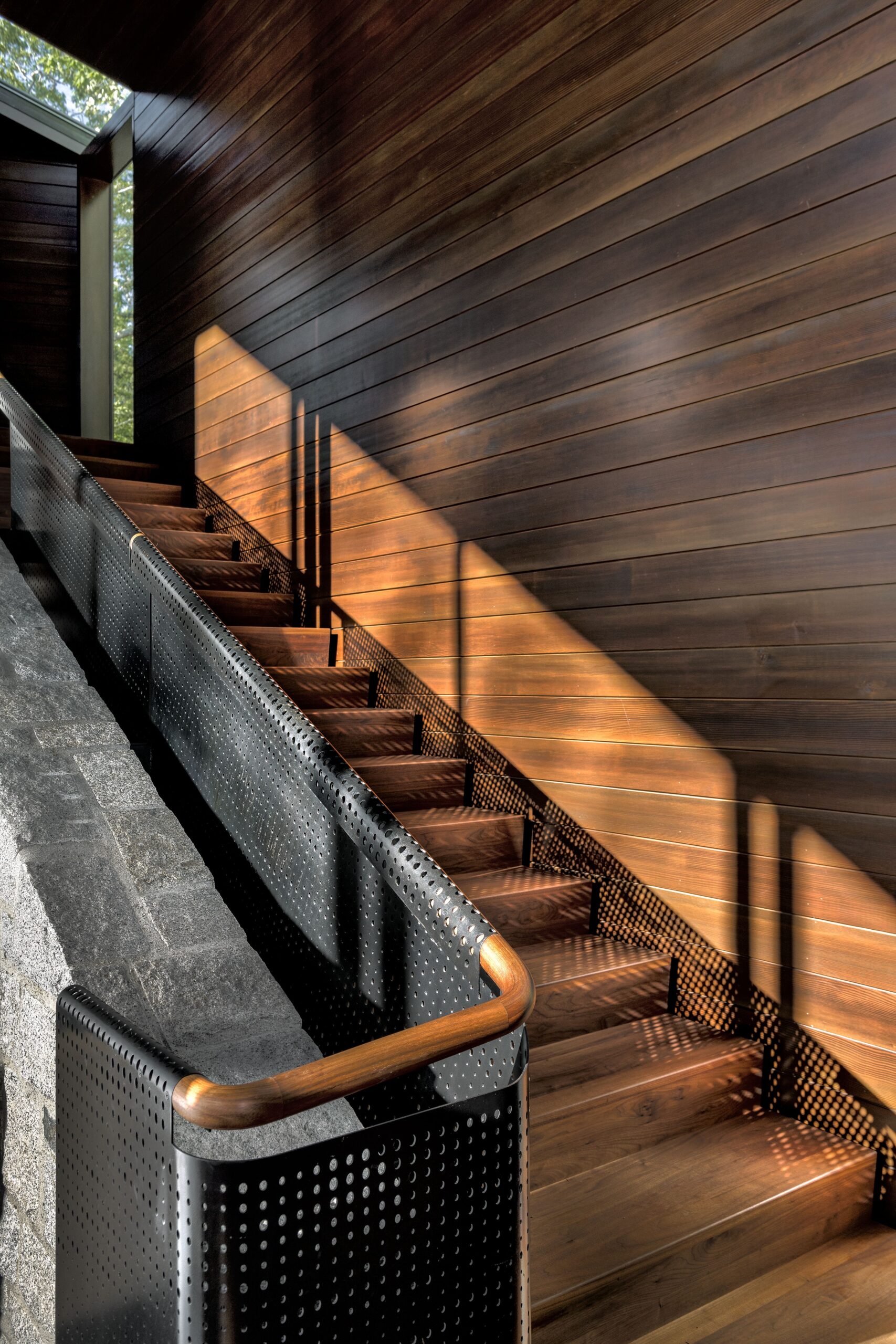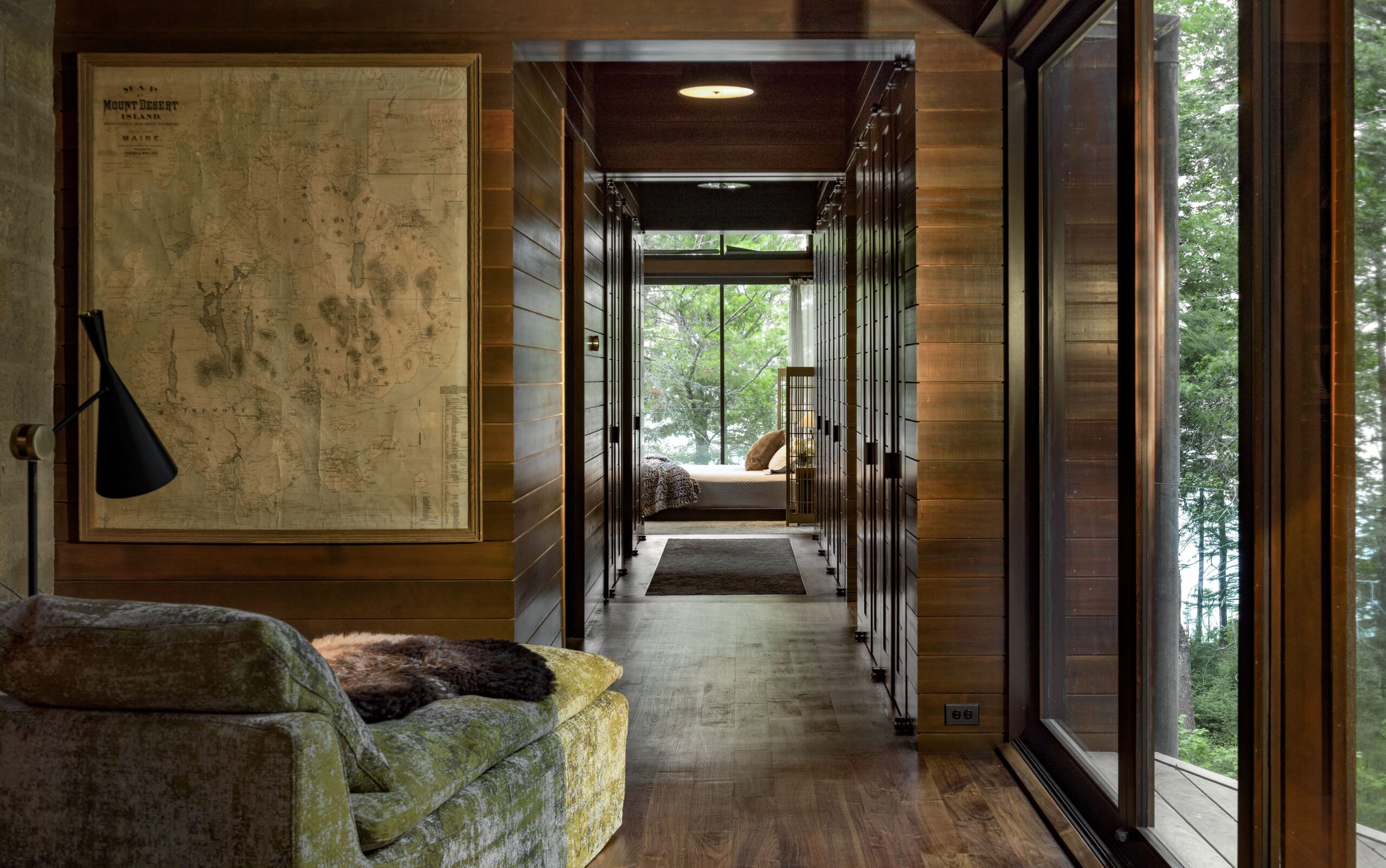 Set on the northern part of the property, with views of Western Bay and Blue Hill Mountain, the house spans three storeys. At the top, a treehouse-like glass primary suite resembles a forest retreat. On the middle level, a cathedral ceiling soars above the living and dining areas that give way to a comfortable kitchen and hangout area. The five guest bedrooms occupy the bottom level, tucked into the hillside and each with large windows.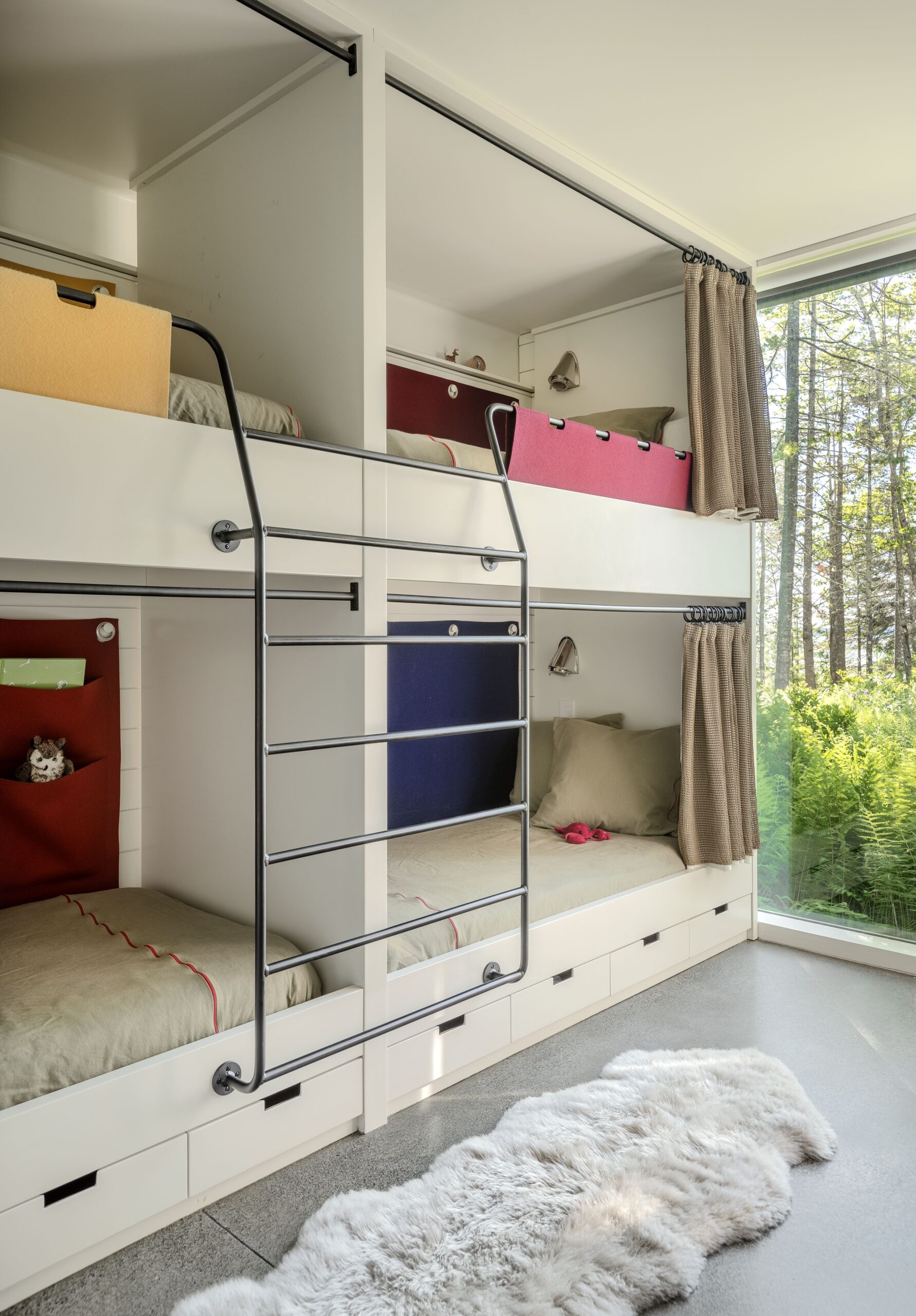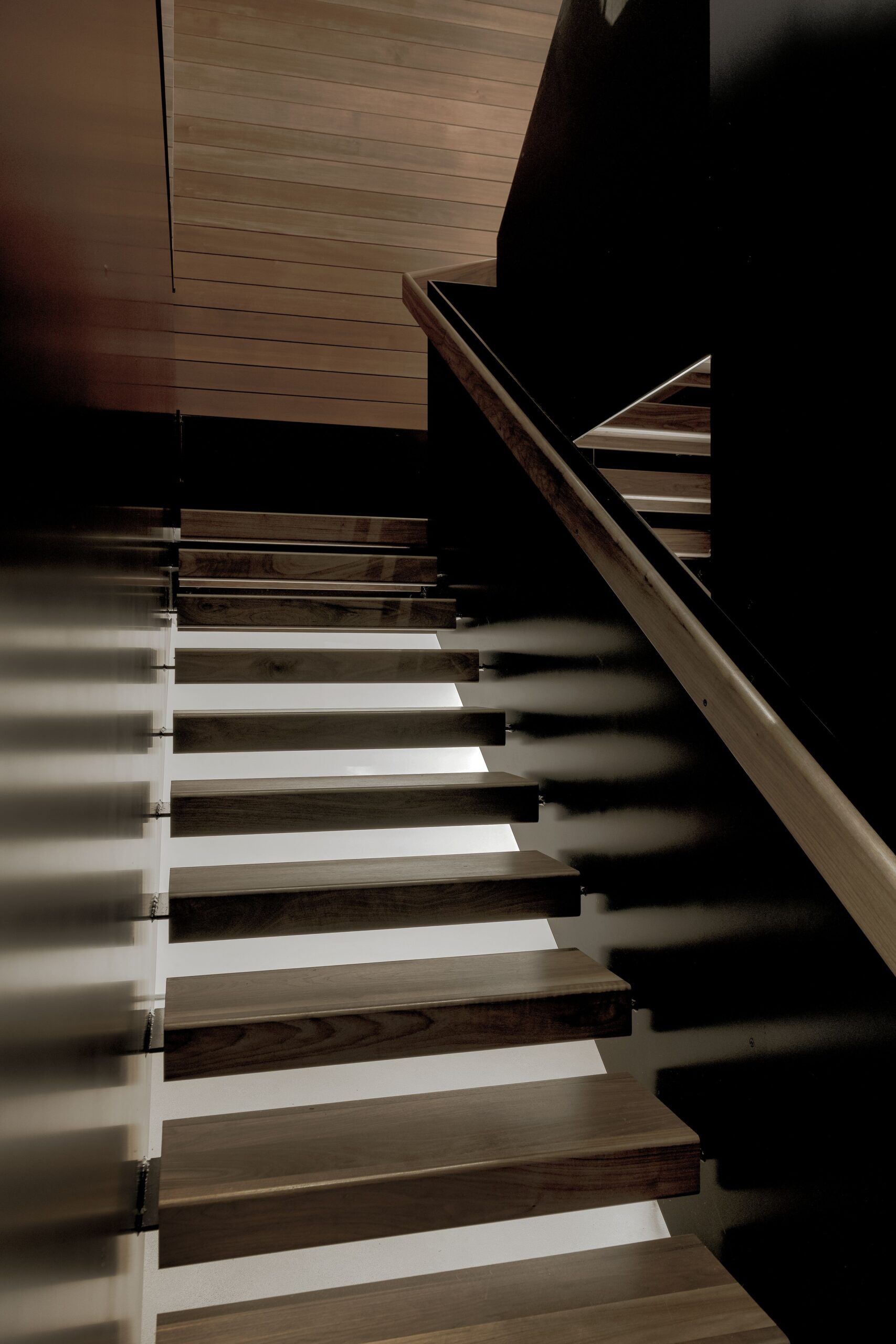 SPAN honoured the setting and original architect by using local materials like cedar and Douglas fir, and incorporating stone from the same quarry Patterson used. A walk through the home is intended to mimic the experience of wandering through the surrounding landscape, with unexpected vistas, countless horizontal windows, and an organic palette of wood and stone. Personal touches, like a chandelier made from bronze-cast locally gathered leaves, twigs, and flowers, a perforated metal staircase with faces of the moon, and a pair of carved stone eagles, original to the property, that had been sold, reflect the property's colourful history. Timeless and understated, the August Moon estate promises to continue to be a haven of privacy and serenity for generations to come.
Photography by Karosis-Richardson.