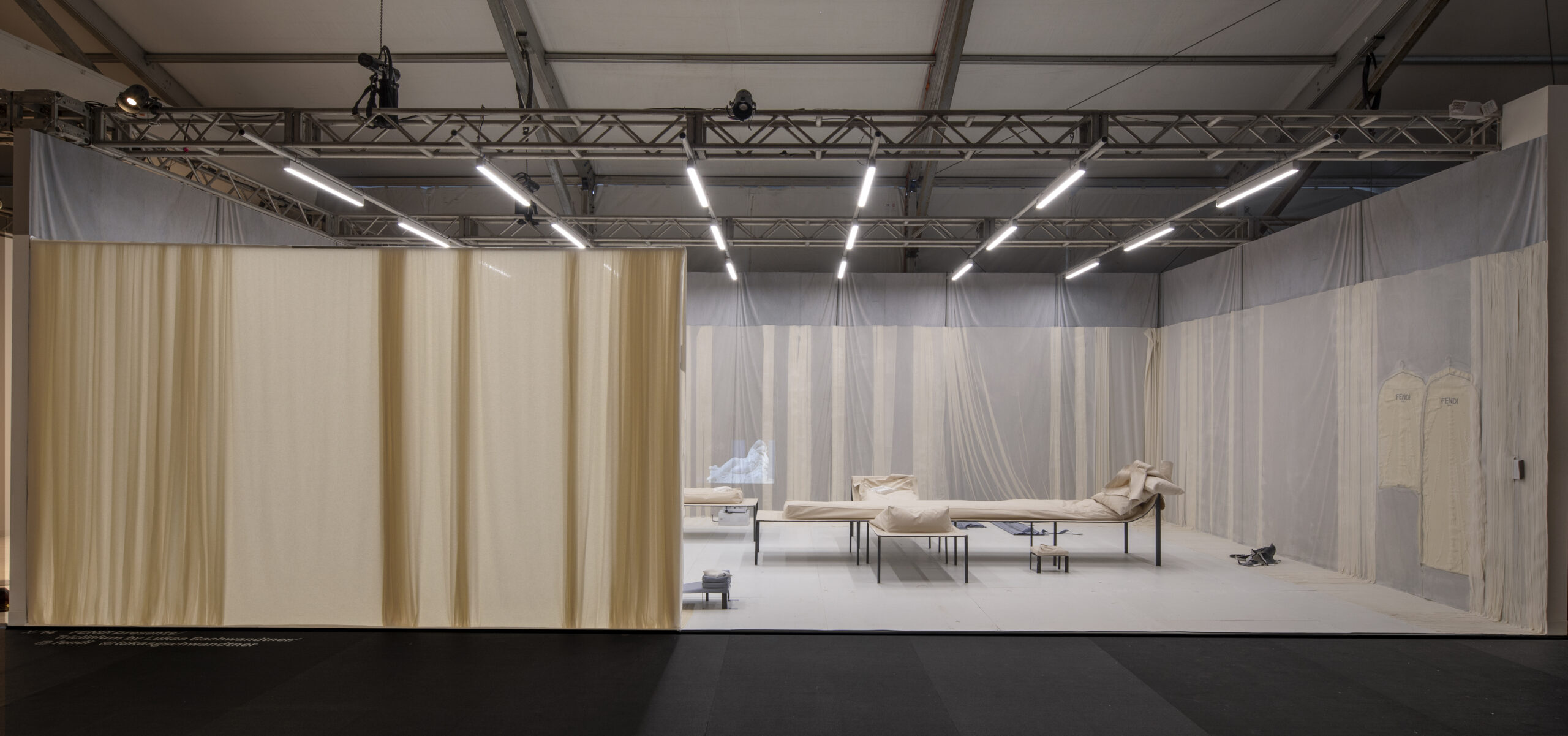 At Design Miami: Fendi Presents Lukas Gschwandtner's Triclinium
When fashion, art, and design collide.
Lukas Gschwandtner credits his mother as his earliest design influence. The first thing the Austrian artist recalls making as a child was a handbag for her—"something about carrying things around," he says. He was gifted a sewing machine one birthday and spent his days using it, his nights consumed with literature. "I like to get lost in historical research," says the not-yet-30 creator of Triclinium, the installation exhibited at Design Miami by invitation of Fendi that references historical portraits of women reclining on furniture.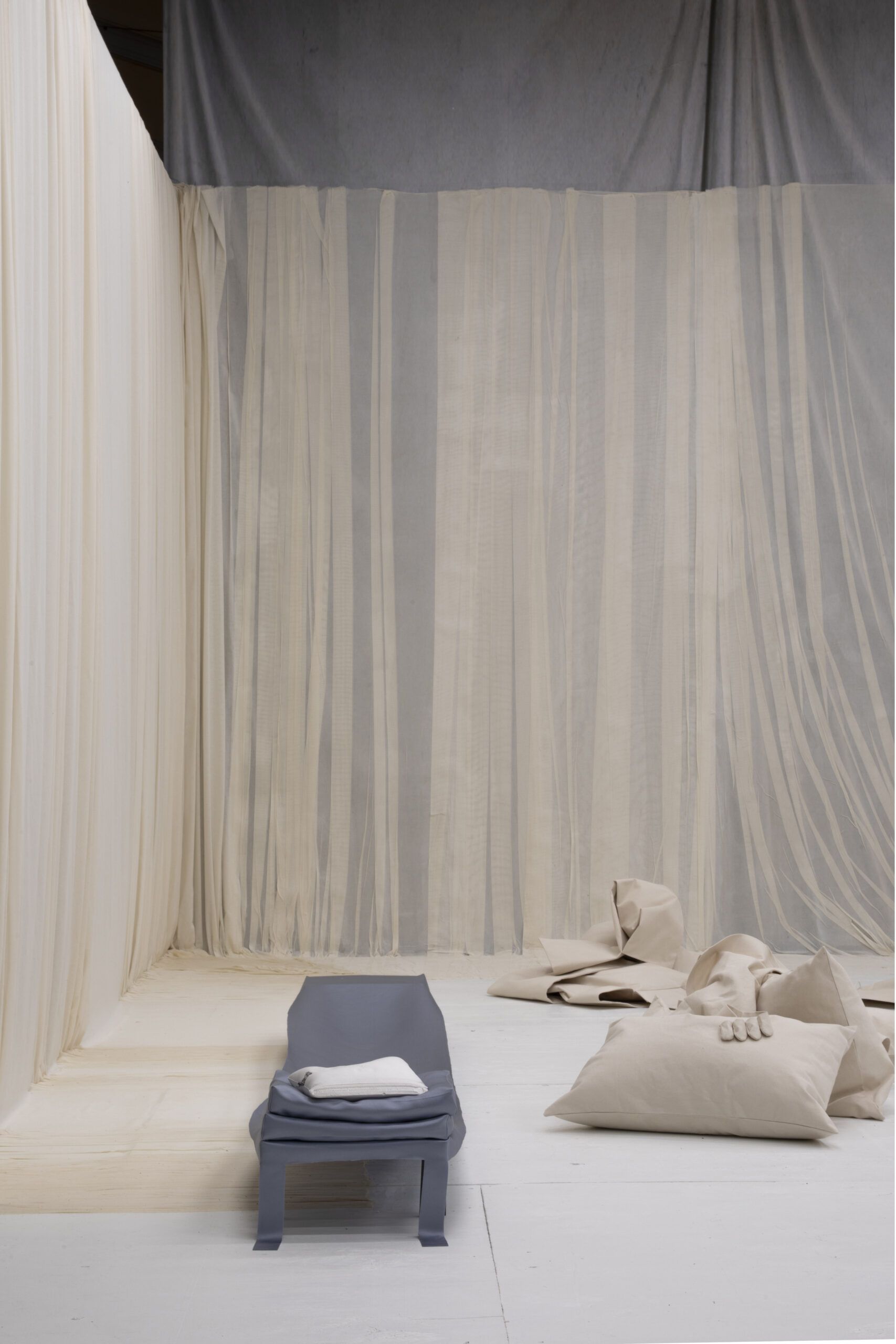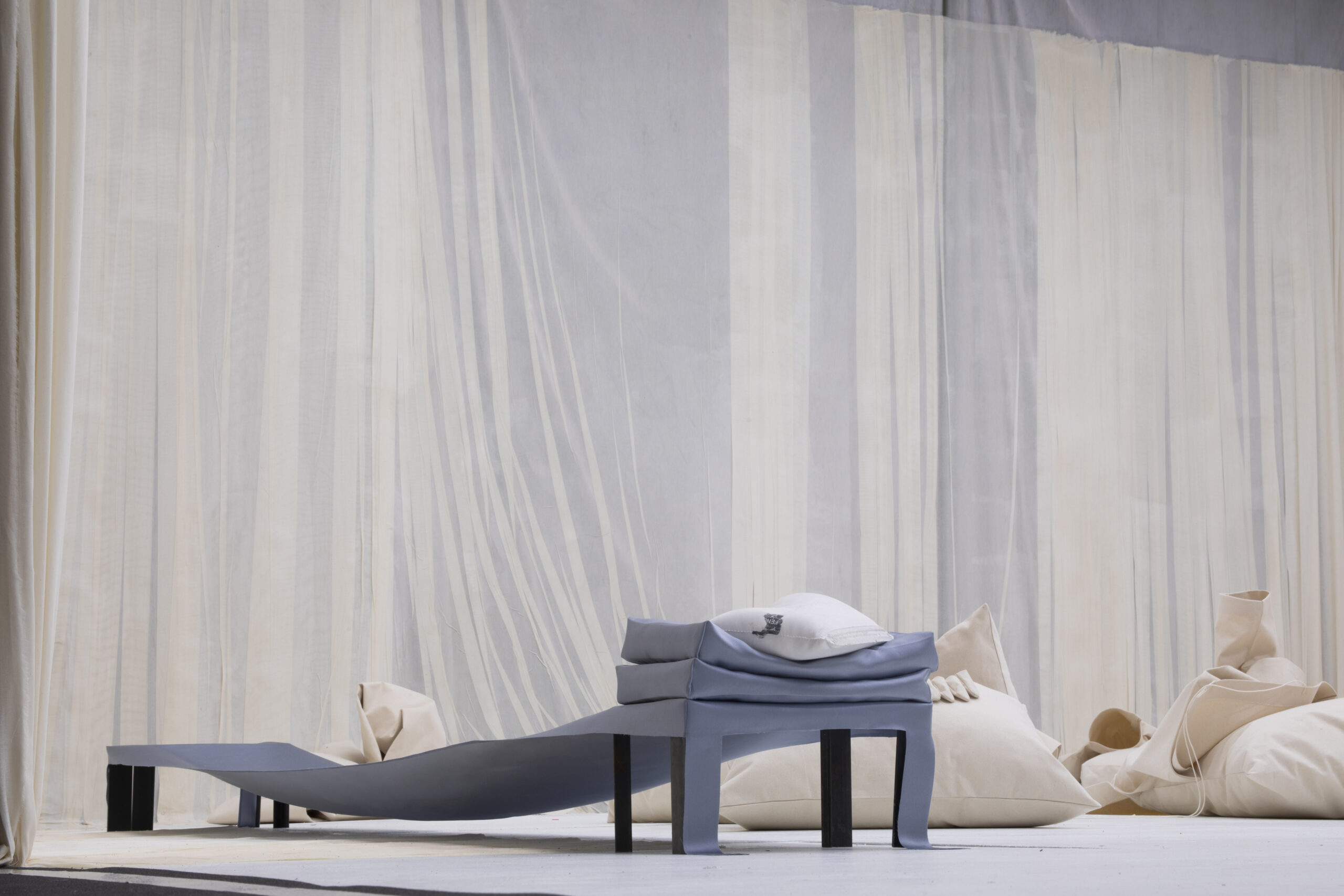 As the name suggests, Triclinium references the chaise longues upon which ancient Romans would gather and socialize—a fitting connection to the fashion house founded in the Eternal City in 1925. For Silvia Venturini Fendi, creative director of the label that bears her name, the intersection of fashion and design is a "wonderful admixture and contamination"—and thus the association with Design Miami for the past 14 years.
"I was visiting my mother in Vienna, having coffee with her in the garden, when the call came from Fendi," Gschwandtner says. "Excited, nervous, and oh, fuck," he recalls of his reaction. He was coming off a solo show at Jermaine Gallacher's showroom in London and another with his gallerist Maniera in Brussels.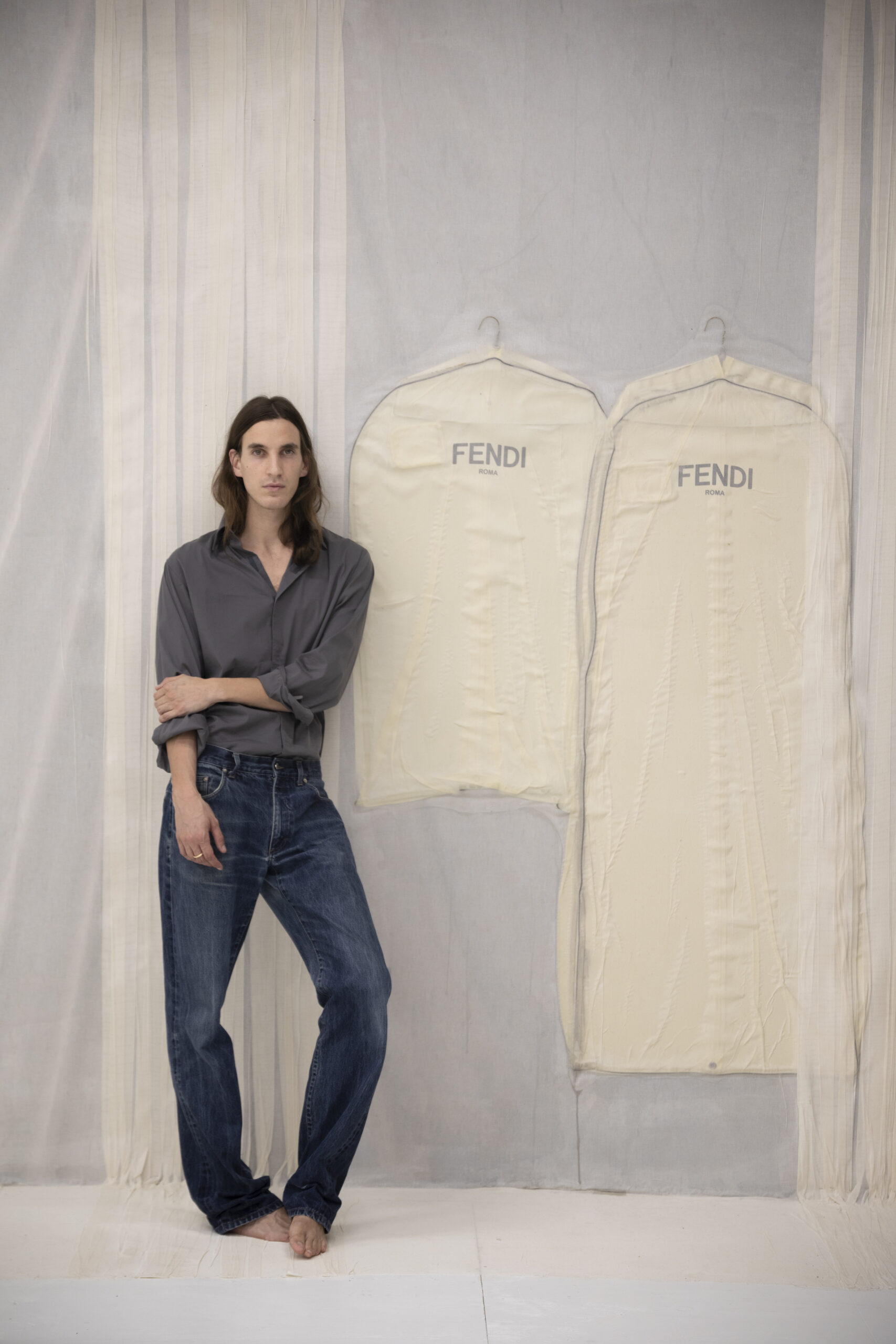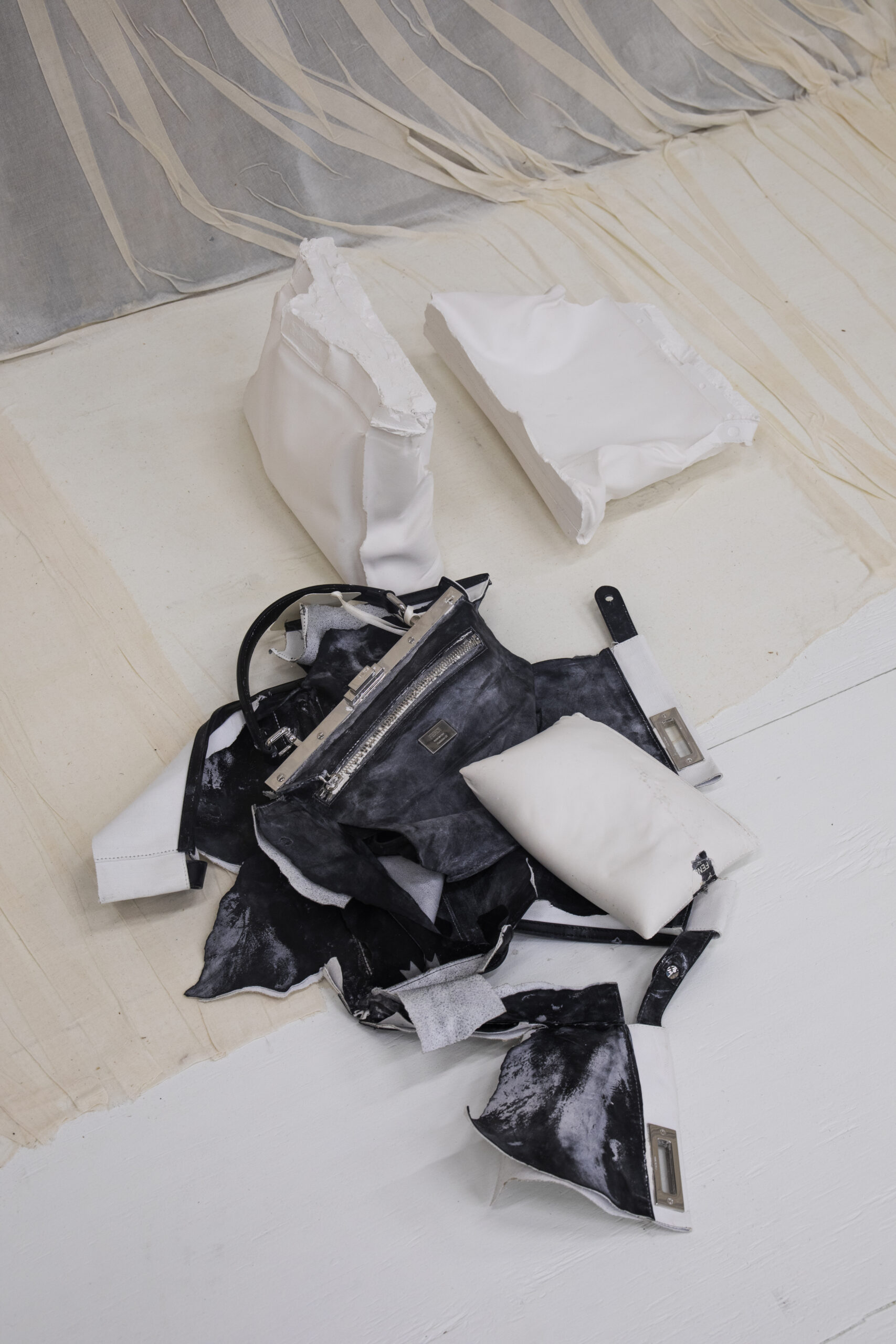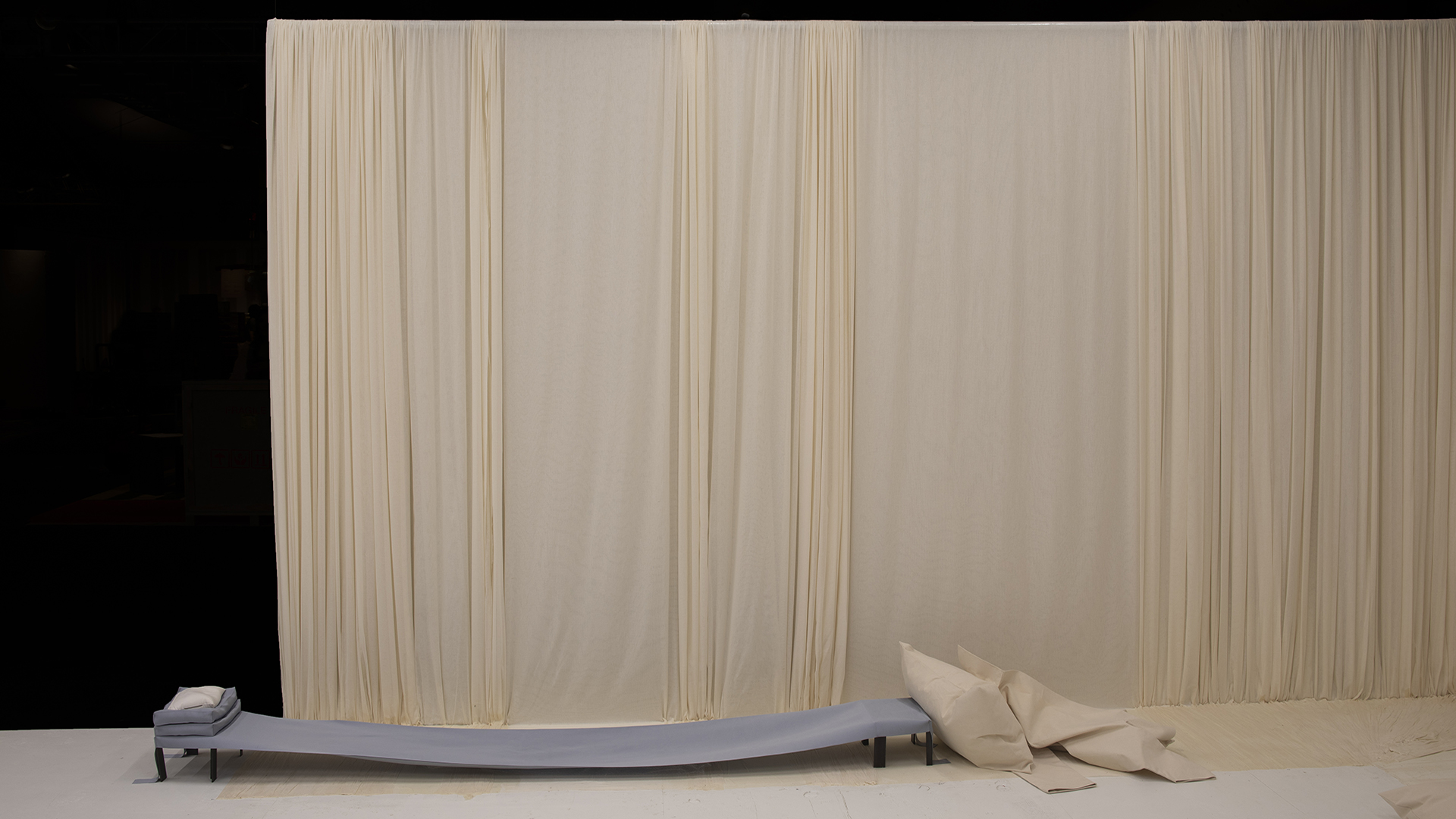 Triclinium is a continuation of Gschwandtner's Pillow Portraits series that showcases wearable canvas sculptures inspired by historical portraits of women reclining on furniture. Works of art Gschwandtner has referenced include Antonio Canova's Pauline Bonaparte as Venus Victrix; Titian's Venus of Urbino; and Sleeping Ariadne, the reclining Roman Hadrianic sculpture evoked in Giorgio de Chirico's painting Solitude (Melancholia) of the sculpture in front of arches reminiscent of the Fendi headquarters at Palazzo della Civiltà Italiana.
"I am obsessed with craftmanship," Gschwandtner says. "I make everything—I am welding, I am stitching, I am building." For an artist whose career is on the rise, this may prove to be difficult to continue as demand and commissions are coming in at a quick clip.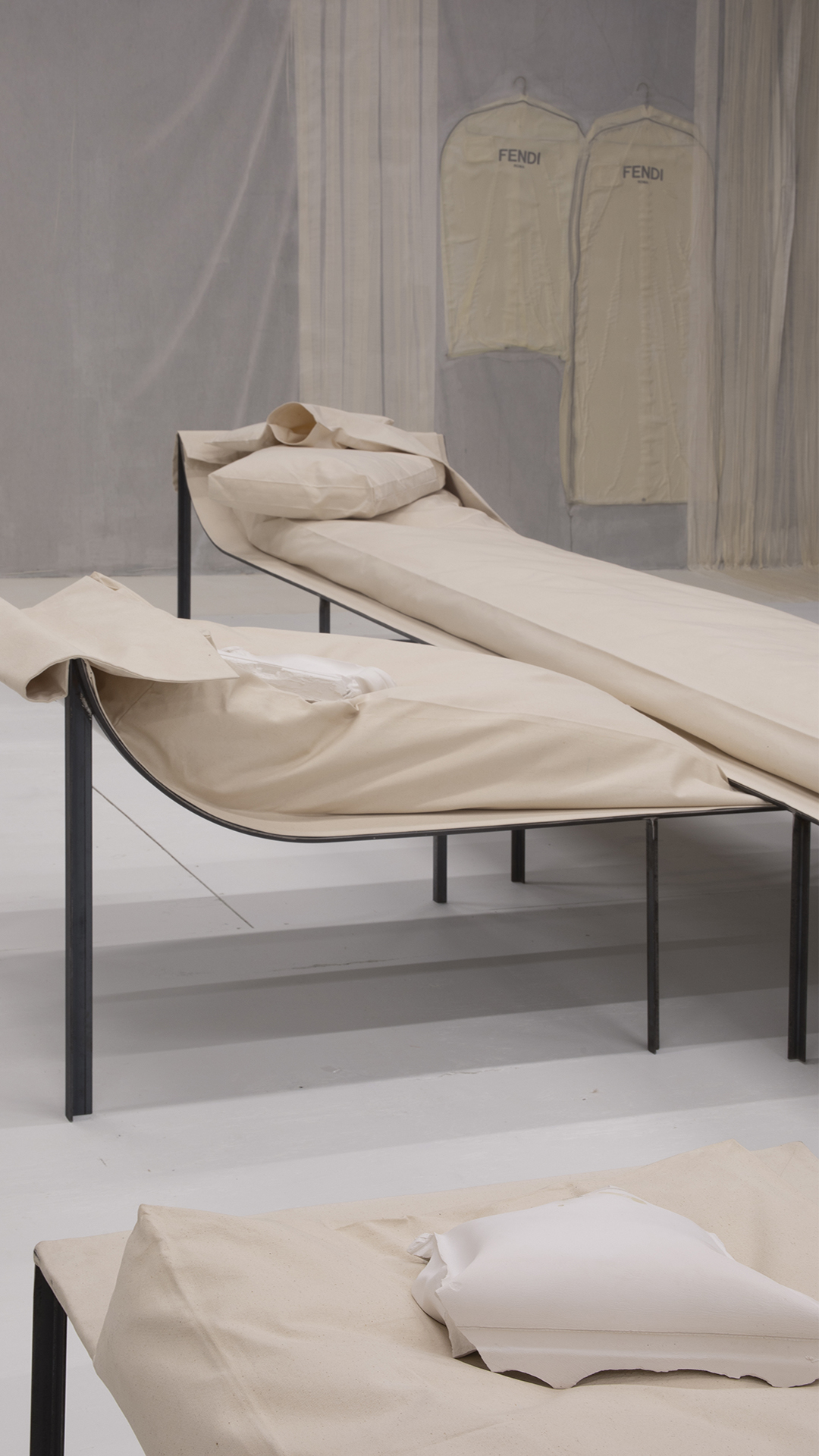 For Design Miami, Fendi gave Gschwandtner carte blanche, so he took the brand's iconic Peekaboo handbag and ripped it apart. "It was a very spontaneous thing," he says. "I was thinking of how it was made." The artist poured plaster into the handbag to better understand its construction. The resulting plaster sculptures of the Peekaboo's interior compartments are displayed throughout the Fendi booth, and Gschwandtner sees the pieces as "archiving a moment, like a relic of Roman times and museums." The deconstructed handbag is a fixture on the ground.
The Fendi booth, assembled by Gschwandtner, is draped in calico, a plain-woven textile of unbleached cotton used in pattern making and a fabric already established as a key motif in Gschwandtner's practice. "This fabric is the most silent, and with it I can really focus my attention on my construction and form becomes sculptural." Walls are covered in the fabric, and at some points drape on drape creates a masking-tape effect. There are plenty of ideas tucked away in the minimalist space, with the artist exploring shape and texture through calico-covered chaise longues that double as sculpture and parts of his ongoing Pillow Portraits series scattered on the ground.
The installation is on view for the remainder of the fair, where the artist himself is also on hand.