Design Space: The Pharmacy Lab by StudioAC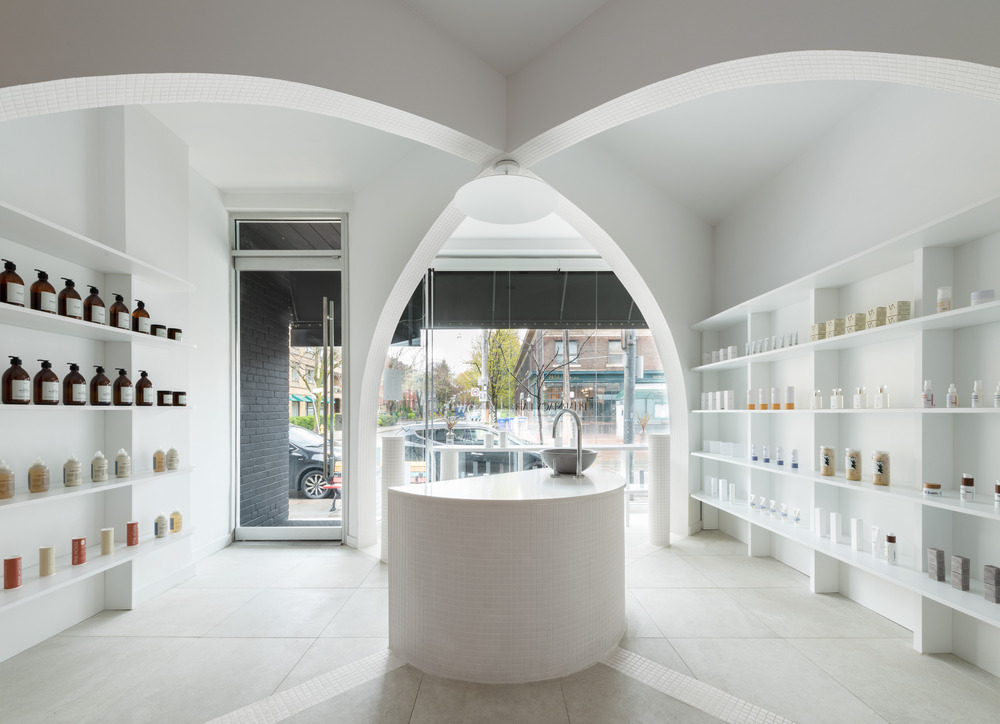 Passing by, the Pharmacy Lab might appear to be a stylish boutique spa, with its white monochromaticity, central basin, and shelves of aesthetically pleasing bottles. In reality, the East End Toronto storefront is a compounding pharmacy, which offers medications custom mixed by pharmacists for more personalized care (like special dosage needs, food or medication allergies, or different formats).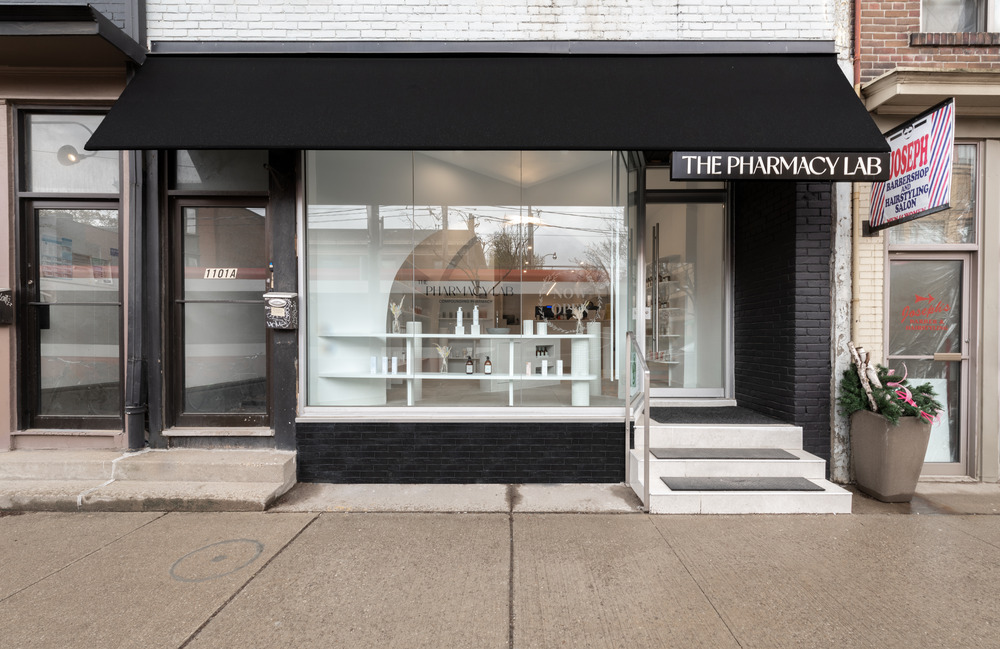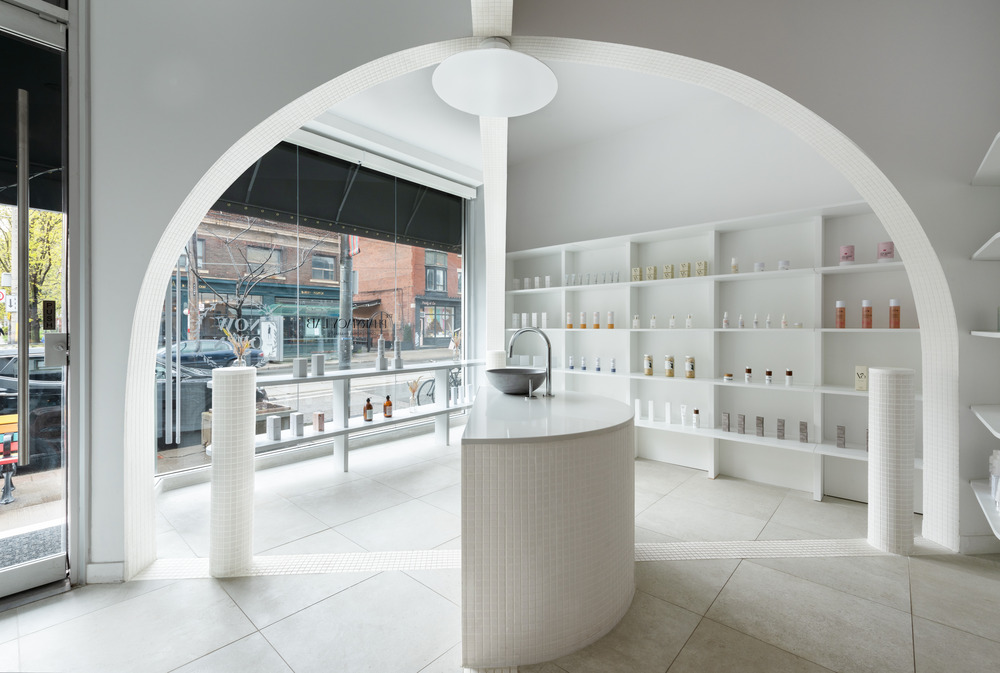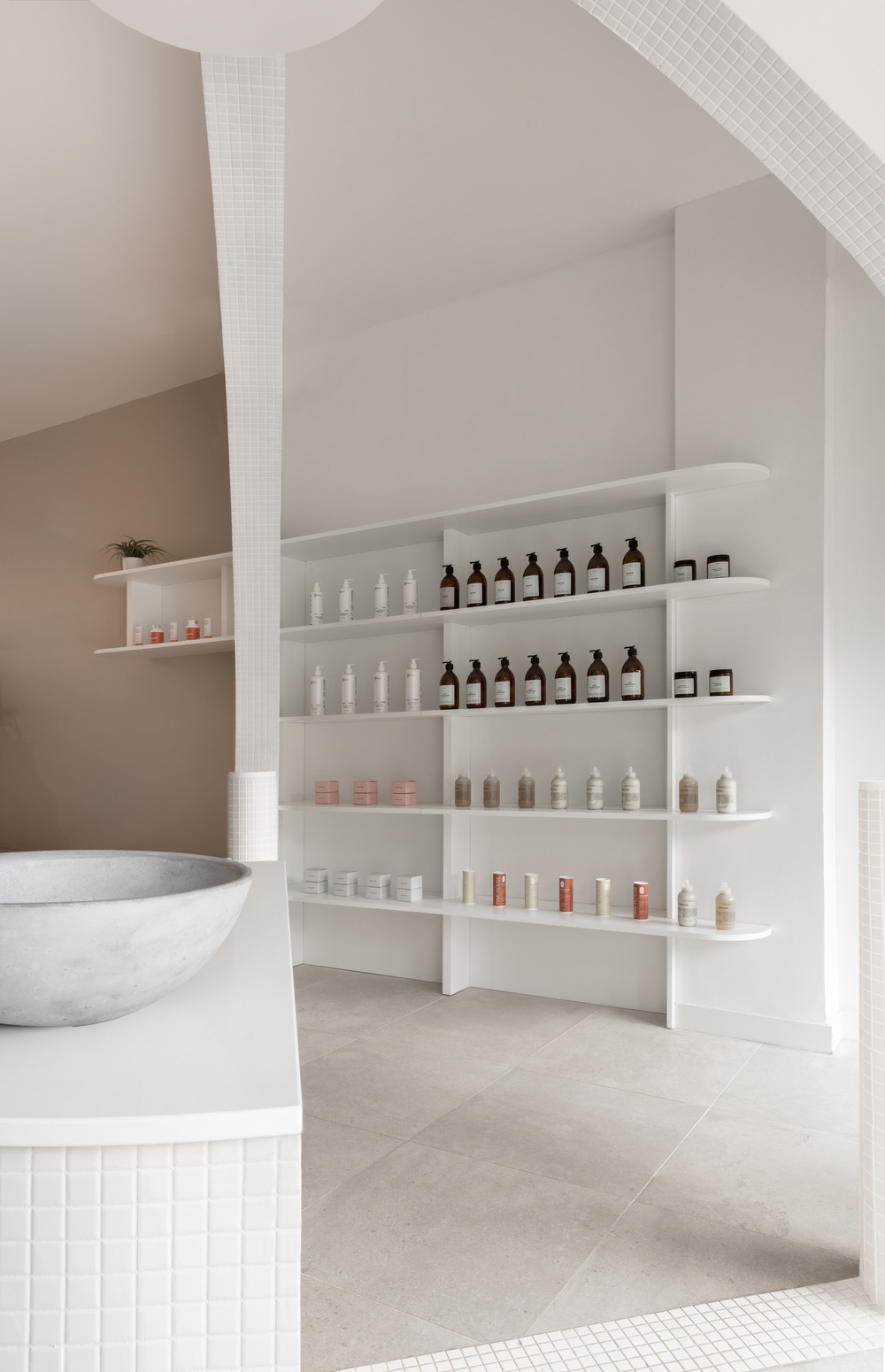 For the Pharmacy Lab, local firm Studio Architecture & Collaboration (StudioAC for short), founded in 2015 by Andrew Hill and Jennifer Kudlats, opted for minimalism and an all-white space, a more imaginative and welcoming take on the utilitarian aesthetic of most doctors' offices. Visitors enter the retail area at the front of the space and proceed to the back for their pharmaceutical needs. Where many pharmacies have shelves overflowing with an overwhelming assortment of products, the Pharmacy Lab keeps things simple, stocking clean white shelves with curated self-care and wellness items that supplement medication.
The focal point is the criss-crossing rib arches that run along the ceiling and give the illusion of a dome. At its apex, a simple round, white custom lighting fixture illuminates the semicircle podium below and the stone vessel basin that sits atop it off to one side.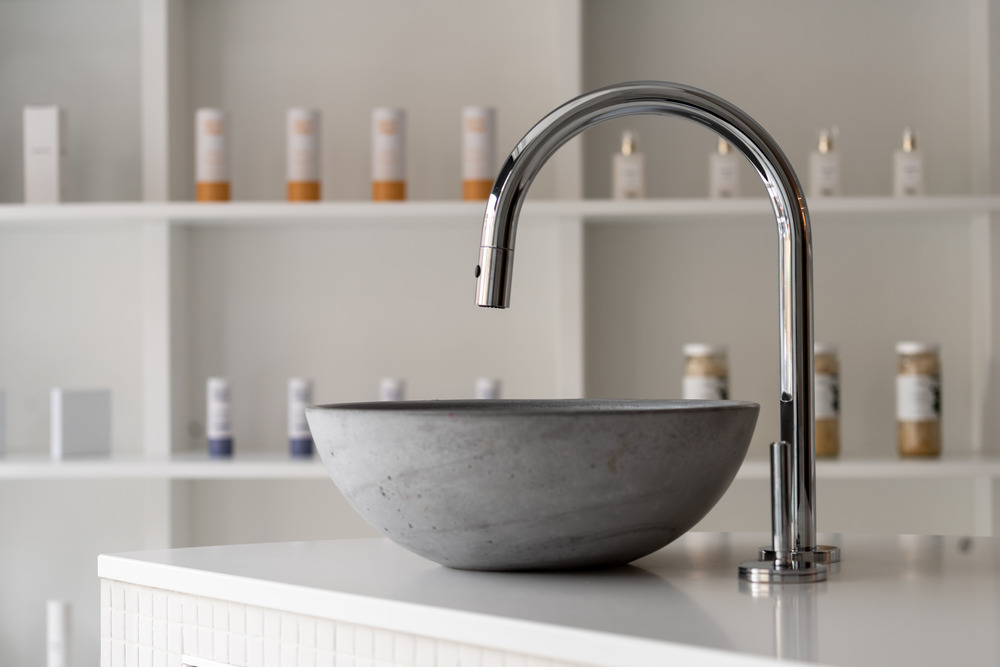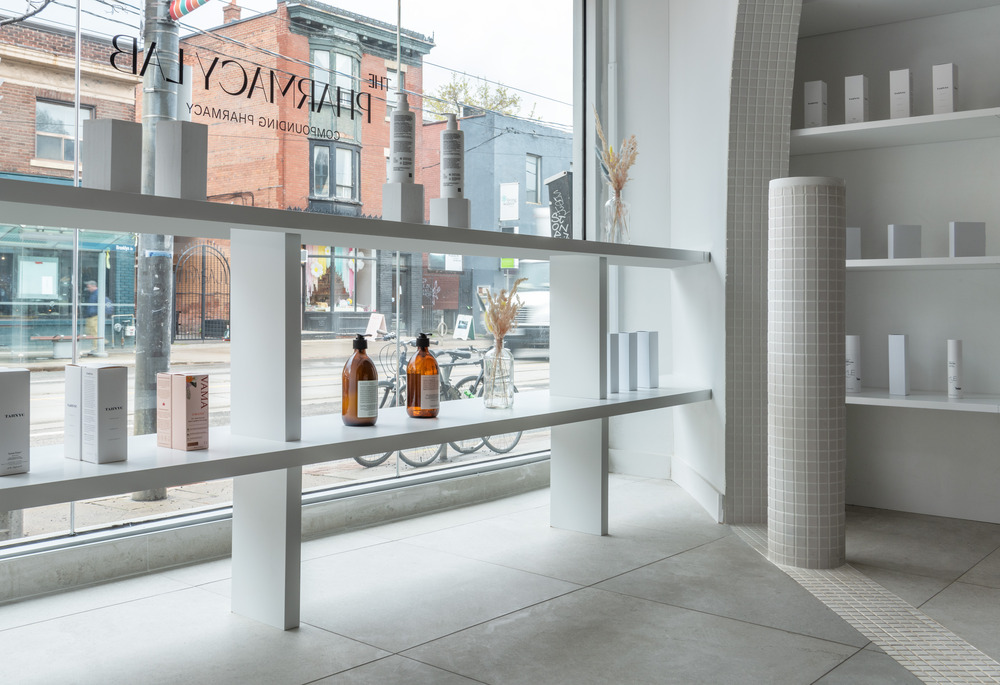 Mosaic tiles in varying sizes are used throughout to bring textural dimension and cohesion.The largest tiles are on the floor of the retail section, while little white tiles are used along the sides of the podium, on the faces of the arches, and mirrored below them in narrow strips. Smaller cyclindrical podiums, also clad in tile, jut up in various corners of the space like minimalist stalagmites. As the space transitions from retail to pharmacy, the flooring changes to compact rectangular beige tiles that flow up onto a ledge that serves as a waiting bench.
StudioAC reimagines the pharmacy in an environment that makes accessing medicine a calmer and more approachable experience for all in the Pharmacy Lab.
Photography by Jeremie Warshafsky.