Design Space: Sounds Familiar by Studiotamat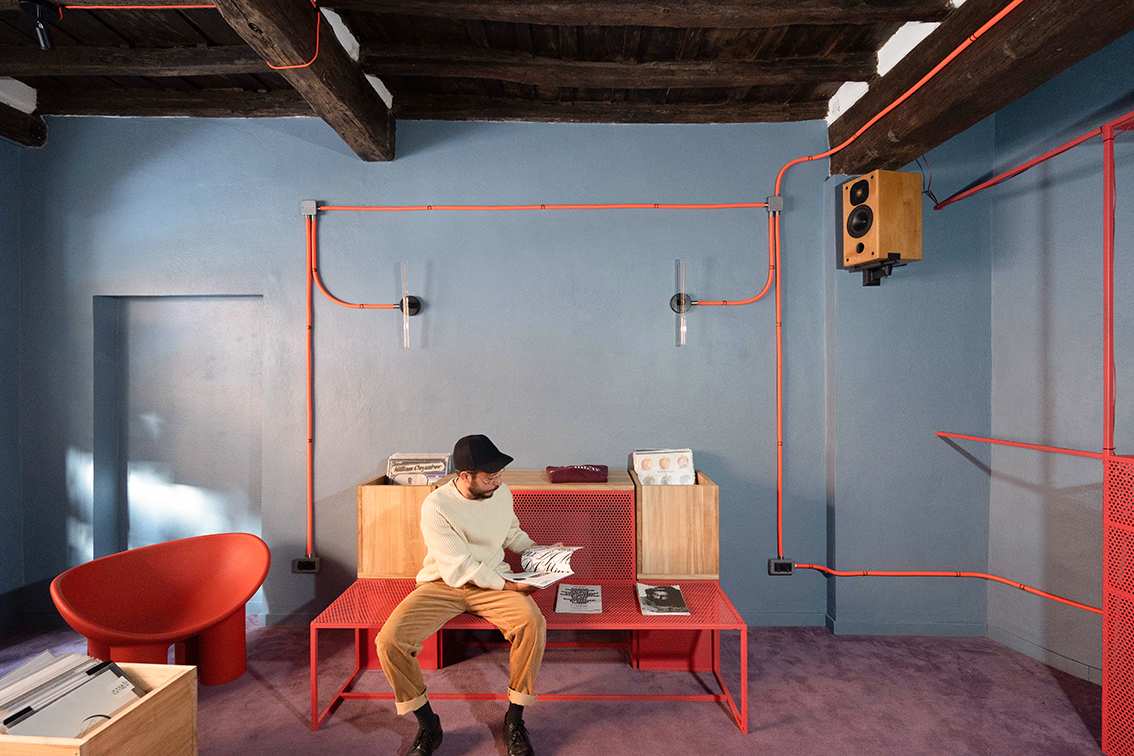 In Rome's bohemian Trastevere neighbourhood, a former garage has a new life as a vibrant ode to vinyl culture. Music label Sounds Familiar's recently opened shop uses a bright colour palette and plenty of texture to capture the brand's voice in the clubbing and music scenes. Designed by Studiotamat, the space is equal parts store, meeting place, listening room, and stage—a tall order for a one-room facility that is deftly met.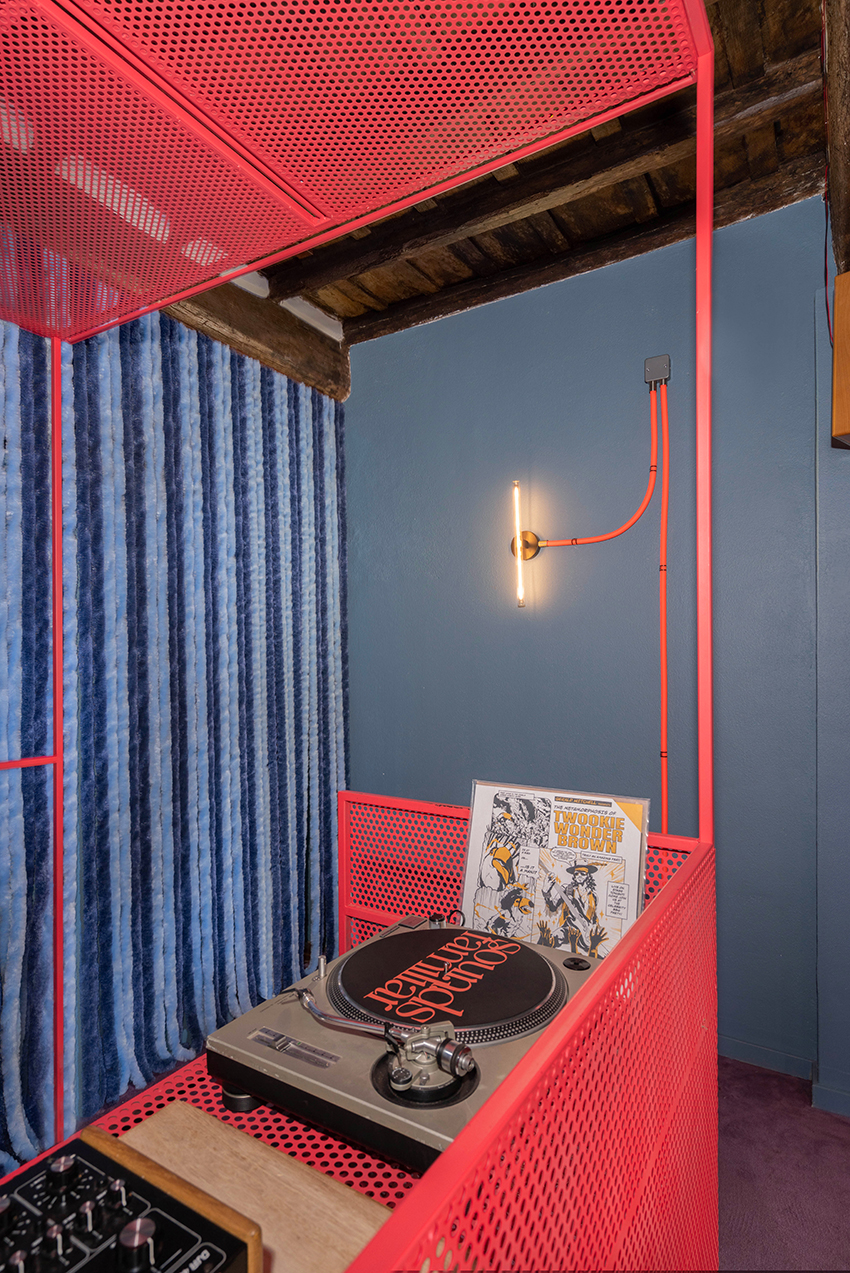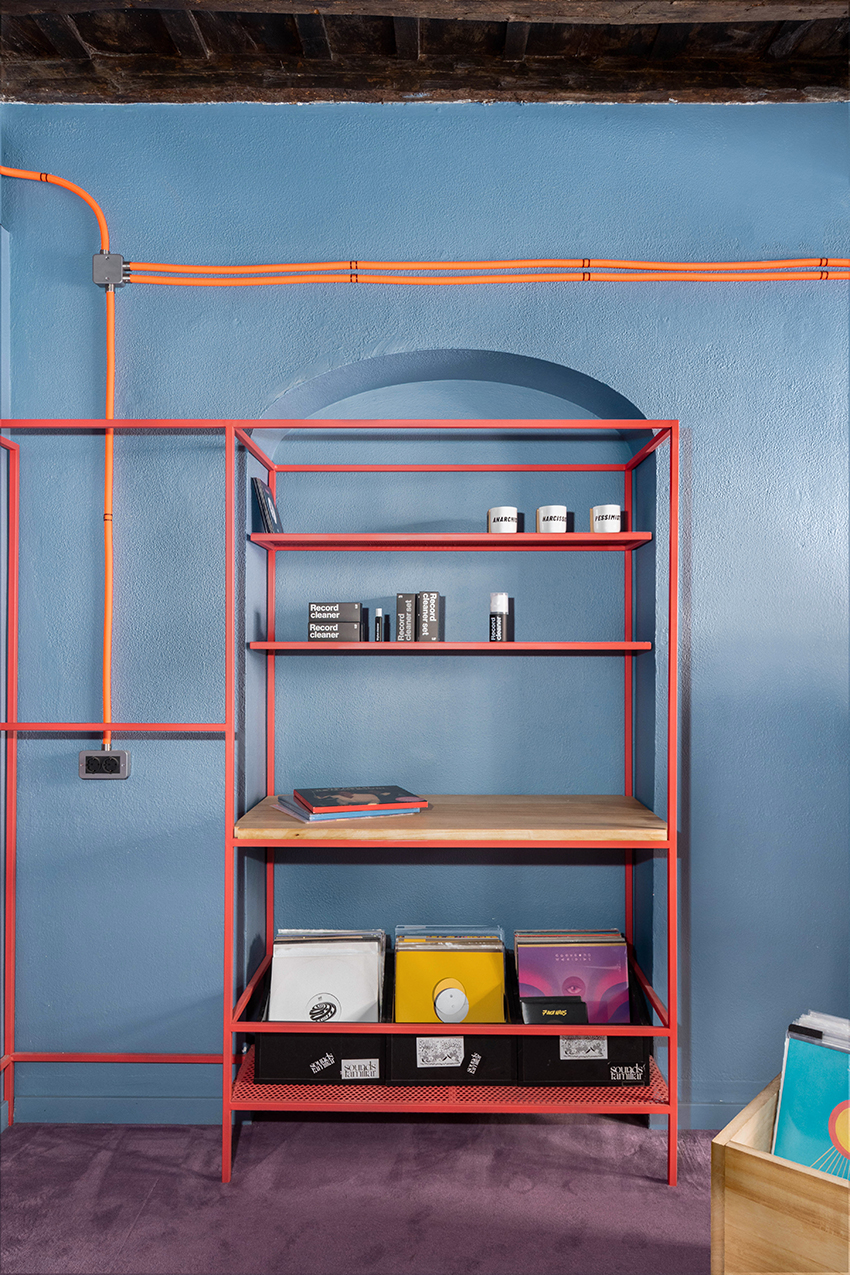 A comfortable and cozy feel was crucial for Sounds Familiar's founder, Ornella Cicchetti, who wanted the refurbished garage to be a gathering place "for those who share our love for music, for those who want to learn more and have time to wile away and get lost, listening to our musical selections." Studiotamat set the scene with indigo walls that contrast with lobster-coloured furniture and electrical conduits. Overhead, large previously covered dark-wood beams damaged by woodworm have been restored, and purple carpeting, an unexpectedly harmonious addition to the already loud palette, adds a homey retro feel. Along the back, strands of bicolour blue polypropylene fibres hang in front of the record player console as a textural chenille curtain. The marriage of simple minimalist lines and the symphony of colour and texture creates a welcoming room that doesn't feel bound by a specific style, a perfect stage for a musical exploration that spans genres and decades.
Versatility is crucial for the space as the floor plan is only 430 square feet. Studiotamat met this challenge with mobile furnishings, like modular vinyl cubes that can be rearranged and a movable perforated metal bench. Natural-wood bins organize the collection of records, and airy multiuse orange shelves can be used for a variety of the store's merchandise.
With bold hues and an intimate square footage, Sounds Familiar offers what every music space should—a place to escape from reality and lose oneself in melody.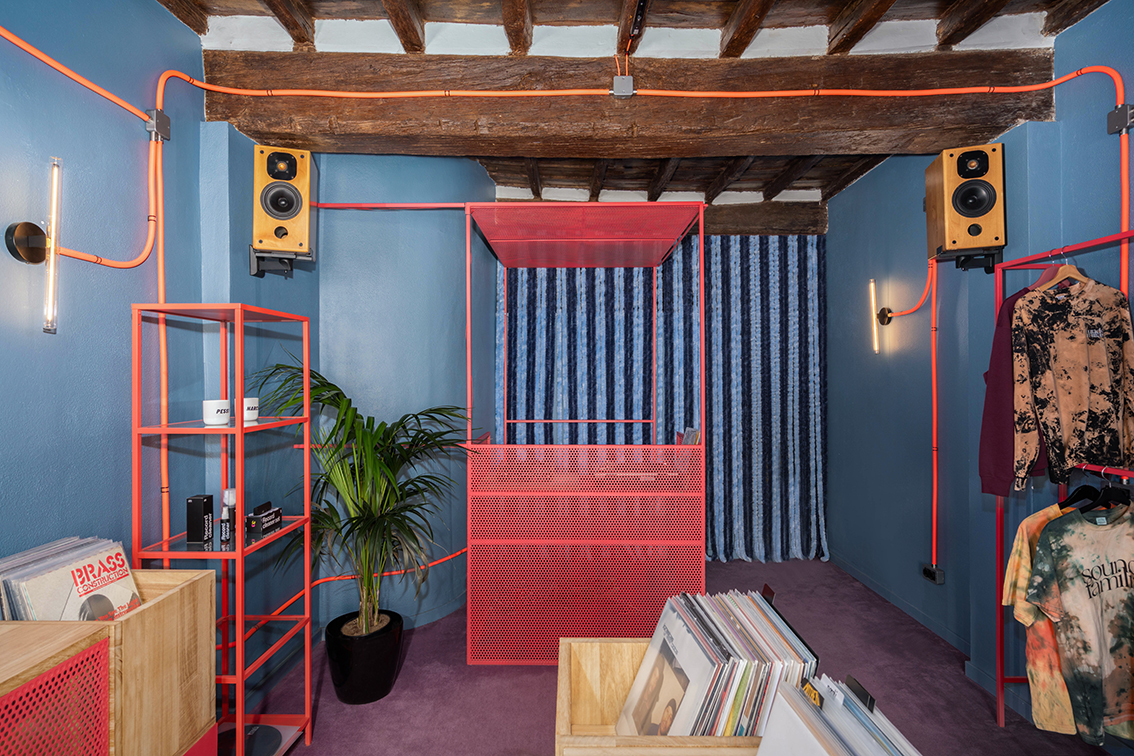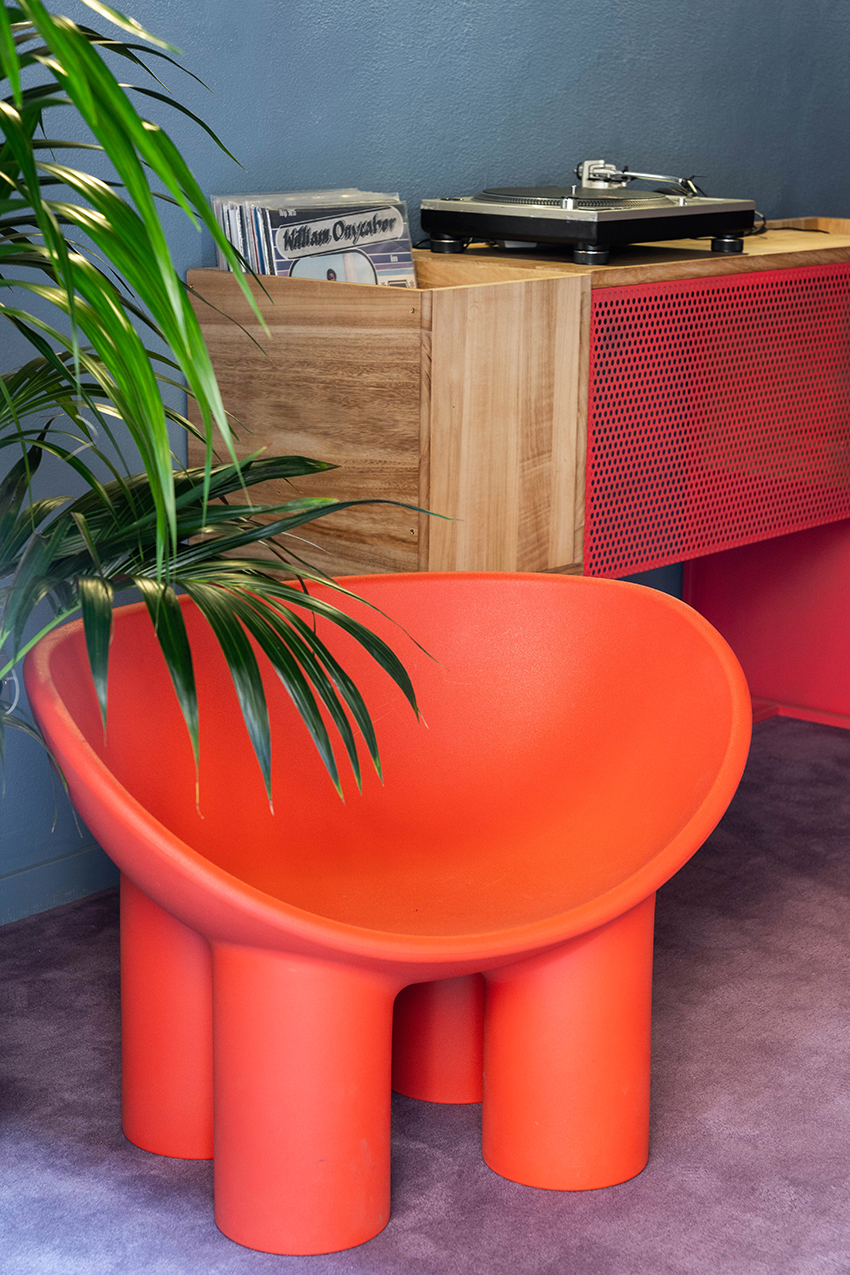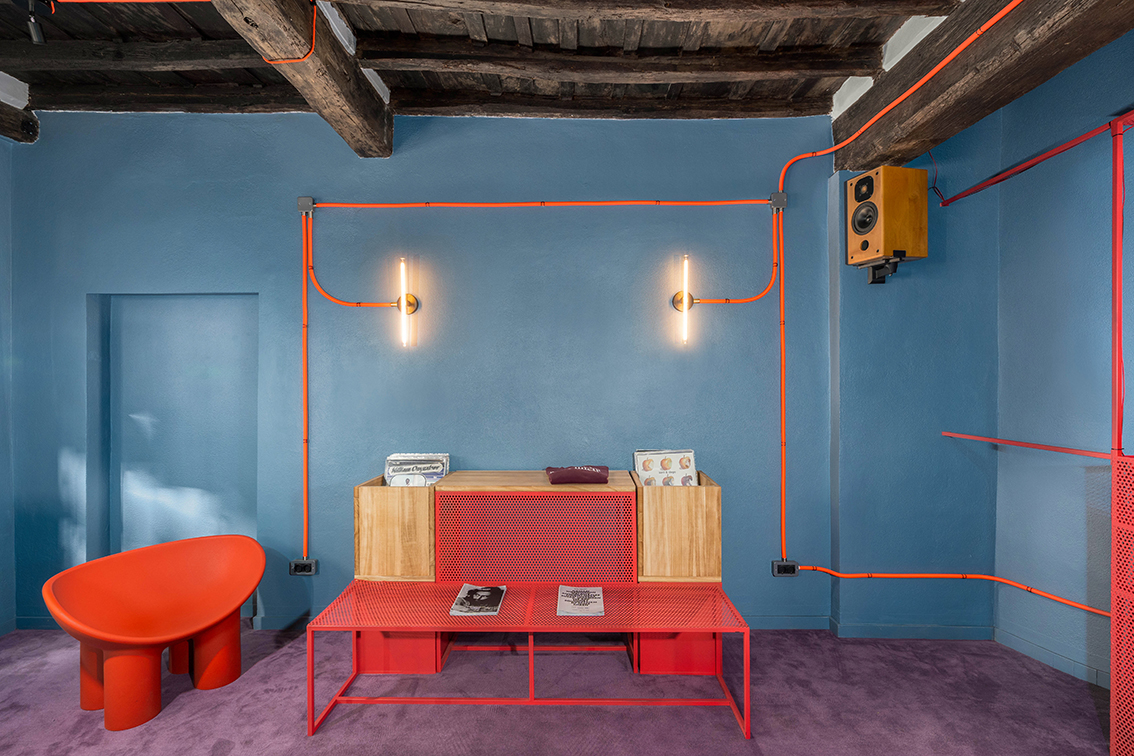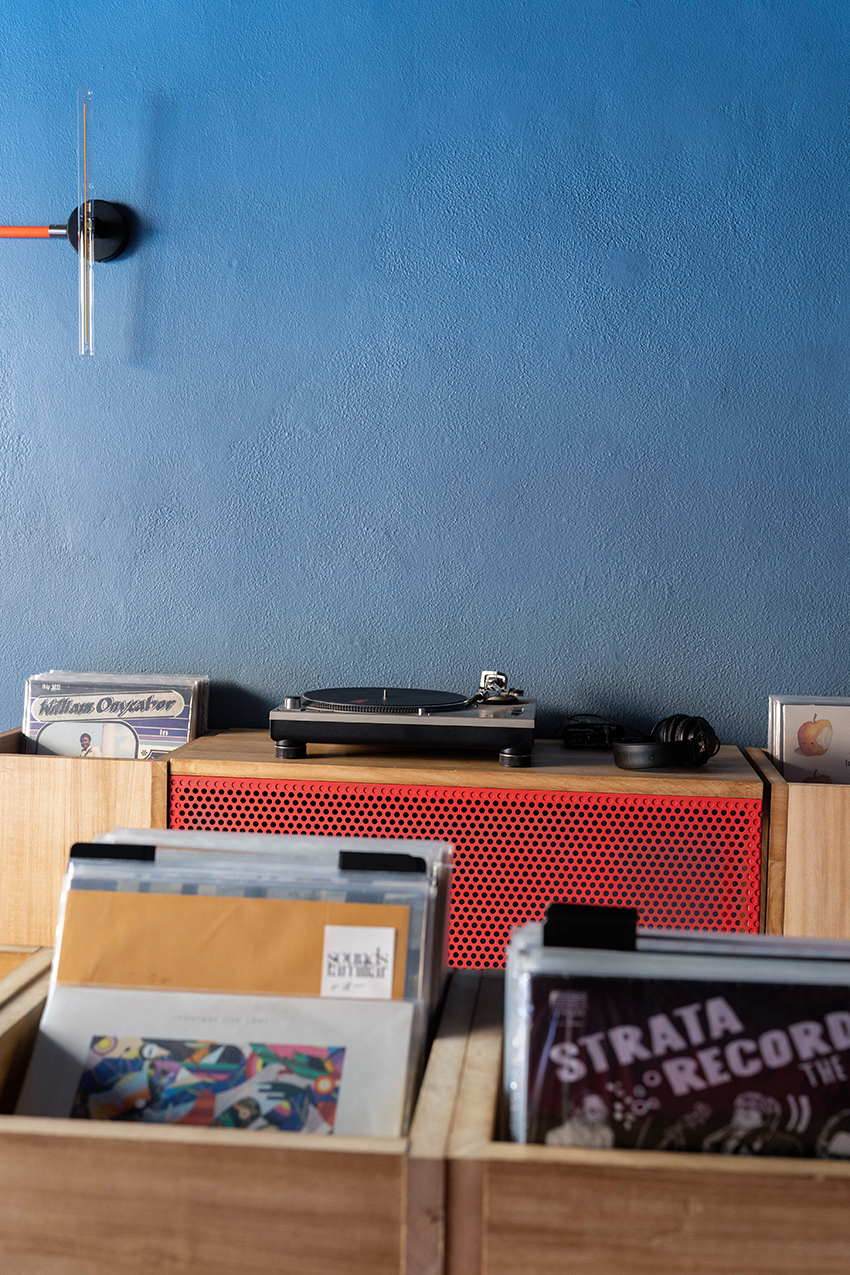 Photography by Seven H. Zhang.