Design Space: Meland Club Beijing by X+Living 
A fantastical and futuristic amusement park with a pastel café that's out of this world.
Industrial mechanics meet fantastical interiors at a new amusement park in Beijing. The latest Meland Club designed by X+Living, this Beijing iteration is over 100,000 square metres and draws inspiration from the natural world, built around themes of insects, oceans, land, sky, and jungle.
At Meland Club Beijing, the wondrous immersion into a whimsical and futuristic world is intended to spark curiosity and engagement with the environment in its young visitors and encourage them to help protect endangered wildlife—nods to 60 extinct animals are found throughout the interiors.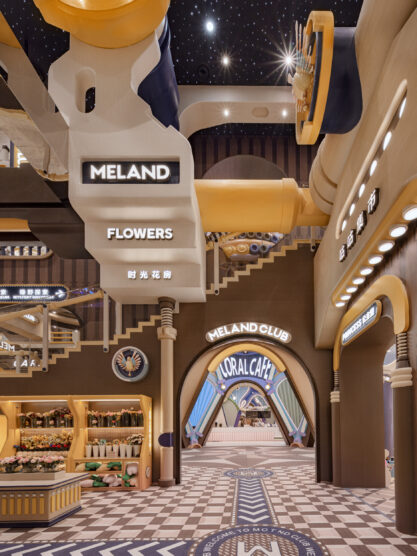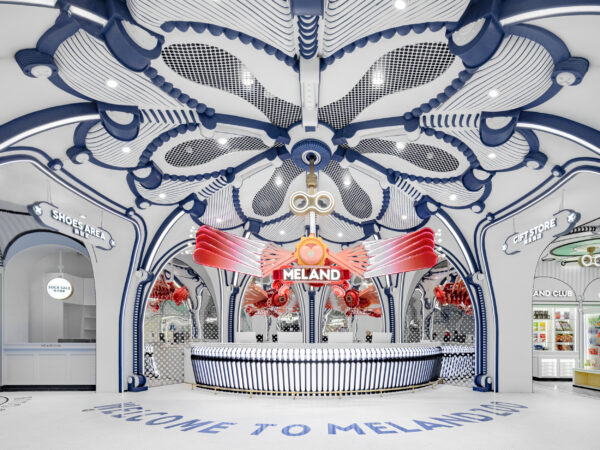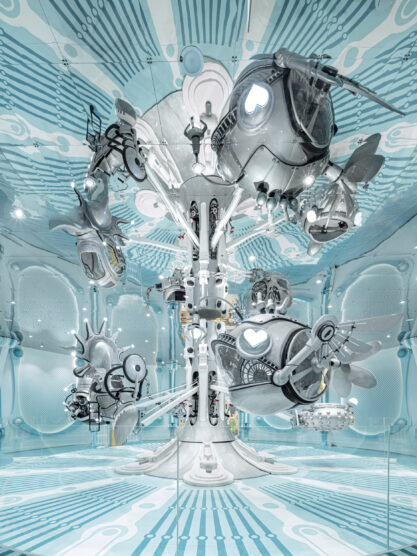 Chinese architect Li Xiang founded X+Living in Shanghai in 2011 and has become renowned for her surreal, immersive, colourful creations, winning numerous awards and accolades across the globe. She brings her signature creative style to her latest project to create a space that transports visitors into new dimensions.
X+Living uses bright colours and enormous patterns to set a scene that feels like stepping onto another planet. Much of the space feels kaleidoscopic, with a complex symmetry that bulges to match the curving dome of the ceilings. The architects carefully considered their use of space to incorporate mechanical bearings into the interiors and created surreal animal shells to cover the amusement park equipment. Filled with masterfully constructed moving parts, unlikely colour pairings, and towering installations, the space is a cornucopia of creative design.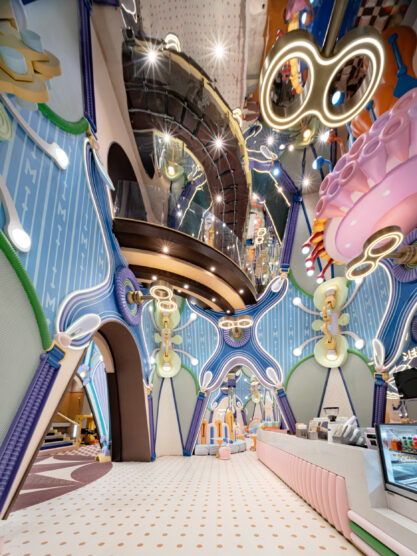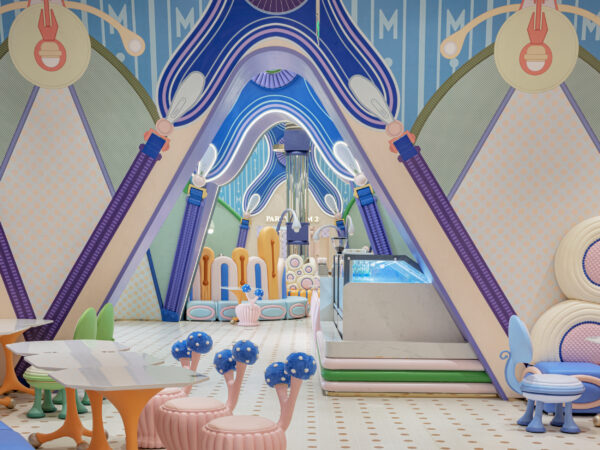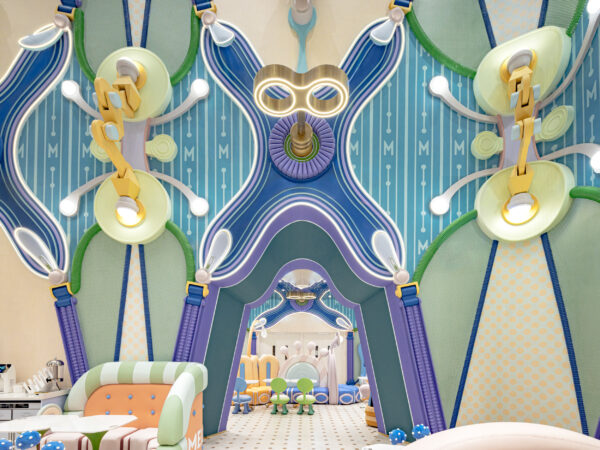 At Meland Club's Coral Café, the interiors are awash with pastels. Blue-pinstriped wallpaper is topped with a circle of large X shapes laid out with strips of light, each with an enormous key protruding from the centre. The X's alternate with green and yellow insect-like mechanics with four legs tipped with glowing light.
A long, pink, tufted counter runs the length of much of the café's main atrium, with seating areas branching off from it. In the dining areas, colourful benches have dramatic mismatched arching backs, periwinkle and chartreuse chairs with disproportionate legs look like they could walk off at any time, and lemon-coloured stools have asymmetrical pronged backrests with fuzzy pompoms on top. Throughout the space, large light installations droop or grow erect from stalk-like bases resembling overgrown flora. It's a unique and fantastical alien garden scene meant to delight children and adults alike.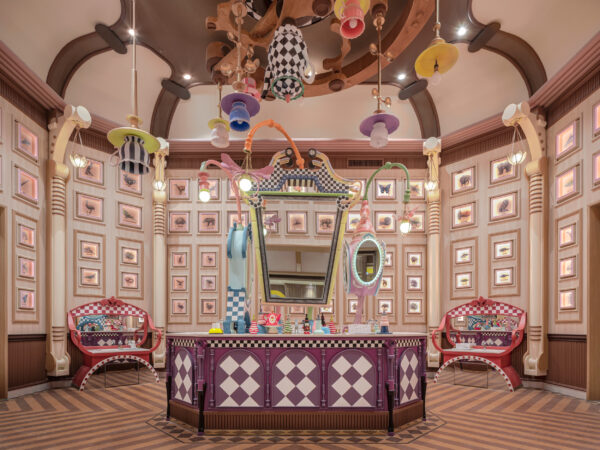 No part of the park is not wondrous—even the bathrooms feel a world apart from reality with teacup pendant lights and teapots hanging upside down from the ceiling, a multicoloured checkered vanity area, and walls covered in backlit illustrations of animals.
Meland Club Beijing is part amusement park, part immersive design experience. X+Living subverts the typical idea of what a theme park looks to create a space that recasts technology and mechanical equipment as something that can be whimsical, romantic, and completely fantastical.