Fairechild's Sustainable Outerwear
a Nova Scotia outerwear brand is changing the game when it comes to sustainability.
With a growing awareness of the urgent need for change in the fashion industry, Tabitha Osler wanted to create a brand that encouraged interaction with the outdoors. Utilizing the knowledge she gained while studying for her master's in fashion design at the Royal Antwerp Academy, Osler launched fairechild, which she says "was born out of necessity."
The mother of three initially developed fairechild as a children's clothing brand but has since expanded to include adults "so families can explore wilderness together," says Osler. "I wanted to create products that support a deeper connection to the earth, not its devastation." Everything at fairechild is designed in Dartmouth, Nova Scotia, the adult collection is made in their Canadian studio, close to where Osler spent her childhood in Halifax. The fabric is produced in Unterföhring, Germany, and the children's garments are manufactured nearby in Kassel, Germany.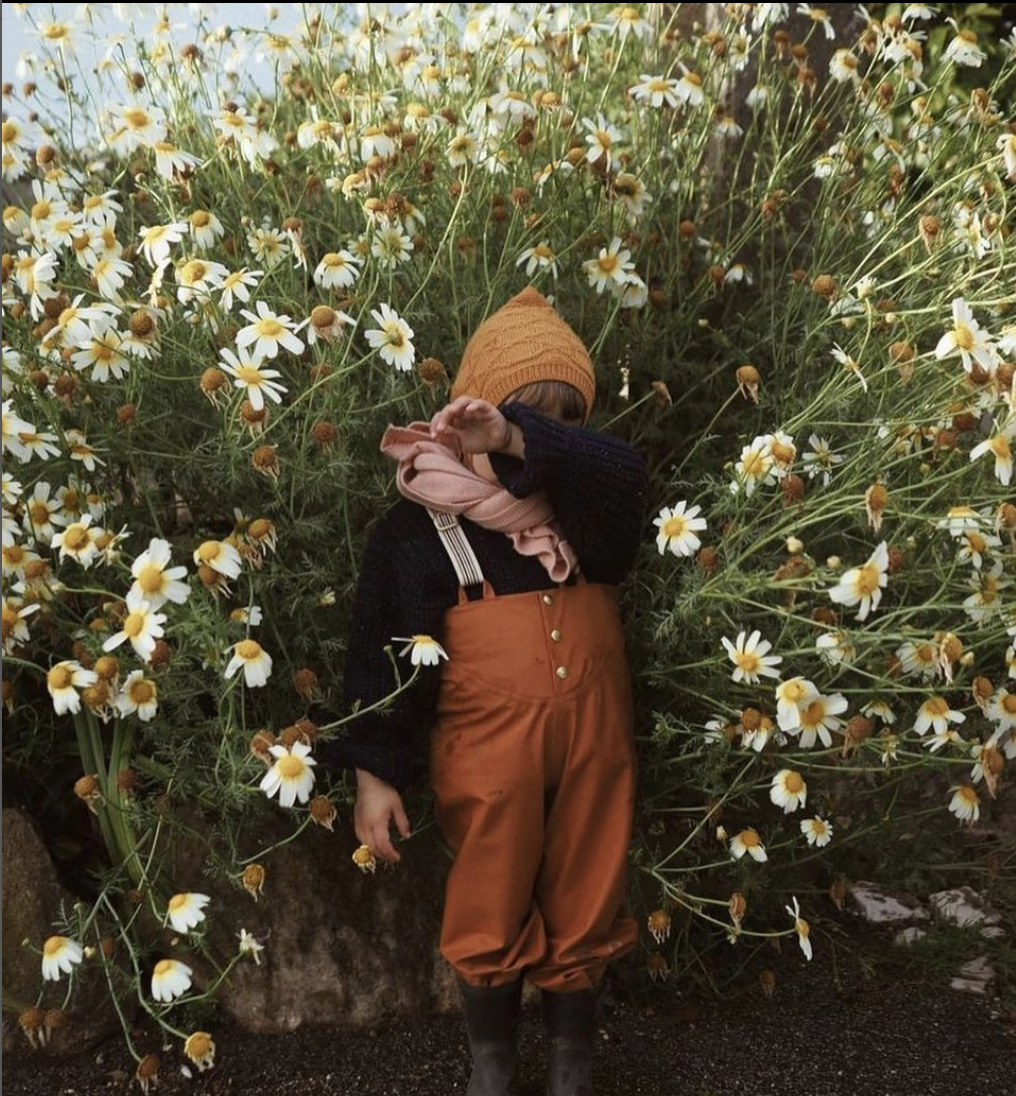 Osler's goal was to create durable clothes that would hold up in any weather and weren't taking such a large toll on the Earth. After researching the connection between time spent outside and environmental stewardship, she felt inspired to help children appreciate nature. "The more kids fall in love with nature, the more they will want to protect it," she says. "Waste can be a resource—landfills don't have to be our reality. Creating recyclable outerwear facilitates that connection."
Osler began to look for suitable natural fibres, but even the most promising option, waxed cotton, would never be completely waterproof. But while attending The Sustainable Angle Expo in London, Osler discovered Sympatex, an innovative textile manufactured from 100 per cent recycled PET bottles. Made from three layers, the fabric is waterproof and windproof while also being breathable, soft, and lightweight—it proved to be the solution Osler had been searching for.
Everything fairechild makes is designed in Dartmouth, Nova Scotia, and the adult collection is made in its Canadian studio, near Osler's hometown Halifax. "We've partnered with family businesses to create our products because they share our values around quality, fair wages, and healthy working conditions," says Osler. As champions of the circular economy, fairechild customers can return their used items to be recycled into a new product, closing the loop on their production chain and reducing waste.
The designs honour the East Coast and are inspired by nautical outerwear and Nova Scotia's rugged landscape. And the brand's colour palette celebrates the natural world as encountered by Osler while on adventures with her children.
A women-owned business with an all-female team, fairechild is operated primarily by mothers, offering a unique perspective that forges a new path by putting family and the environment first.