Gift Guide: Last Minute Stocking Stuffers
Small gifts that pack a big punch.
'Tis the season of scrambling to fill stockings you thought were already stuffed. From candy to socks to that thing you didn't know you needed; it can be a daunting task for Santa. Luckily, NUVO has rounded up some fantastic stocking stuffers, so there will be no half-empty stockings this Christmas morning. Even the big man needs a little help every now and then.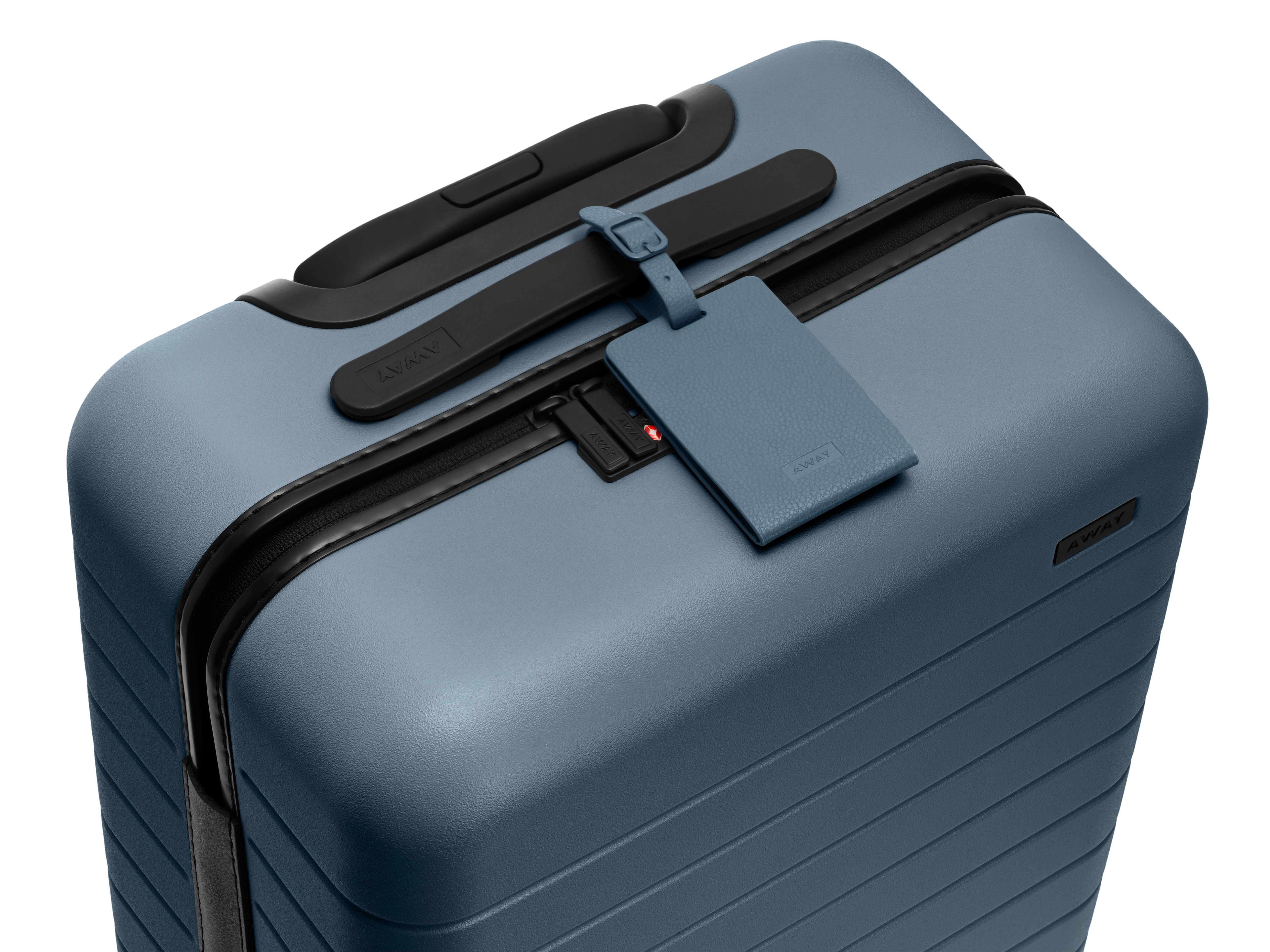 With the chaotic nature of travel these days, luggage needs all the help it can get in reuniting with its owner. This pebbled leather luggage tag comes in five colours, can be monogrammed, and features an easy buckle attachment.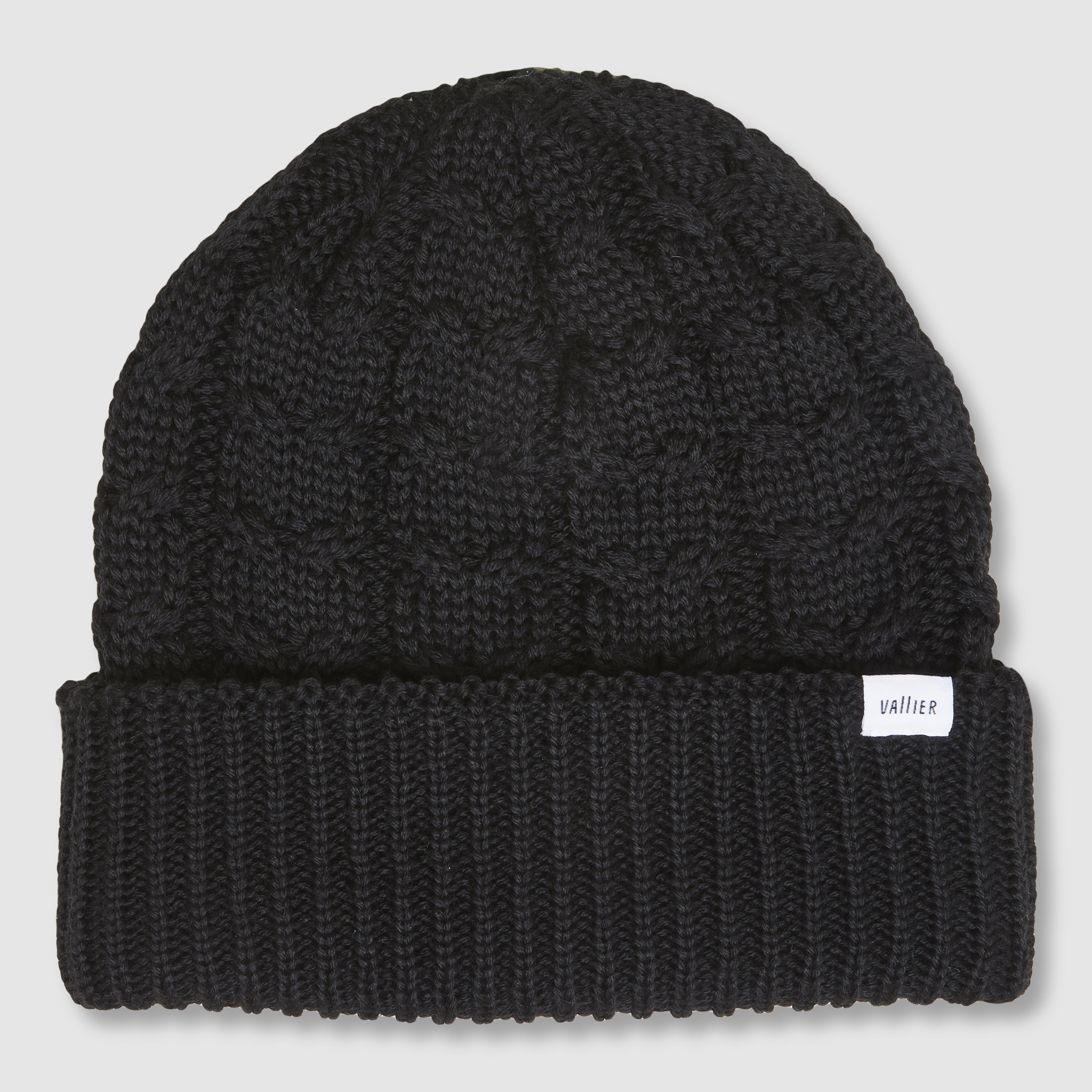 The gift of warm ears is always a crowd pleaser. Designed and made in Montreal, this classic knit toque is made with merino wool and features a cozy cable-knit pattern.
Perfect for the person who is always scribbling, stationary gets a luxury treatment with this black star-embossed notebook. This Moleskin X Saint Laurent collaboration is made in Italy, with an elastic closure and a soft cover.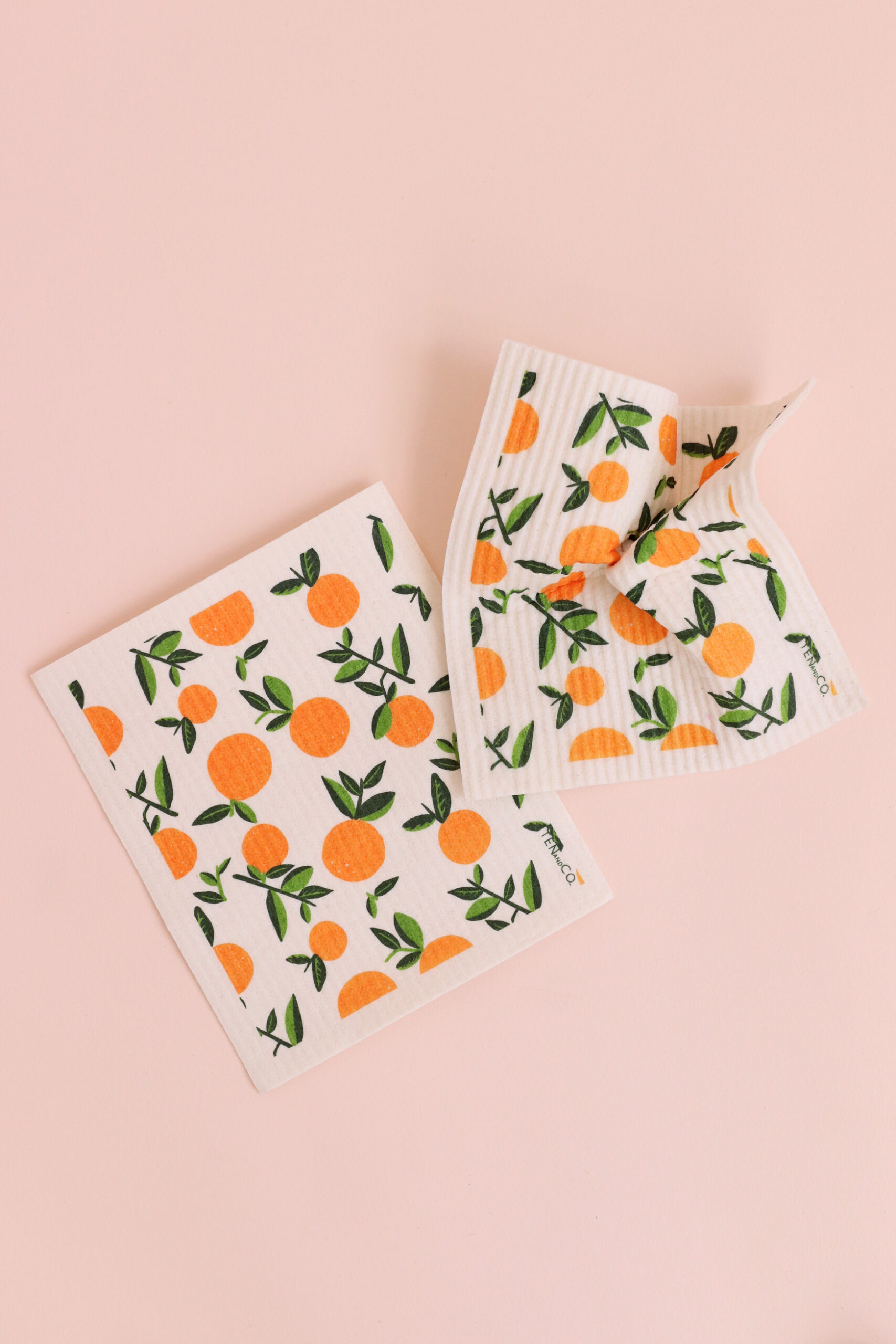 Every stocking needs a dash of practicality. This Swedish sponge cloth, designed in Canada by Ten and Co. and made from wood pulp, is a great green alternative to paper towels because it's super absorbent and can be used for up to 12 months. Plus, the clementine pattern makes doing the dishes a little less drab.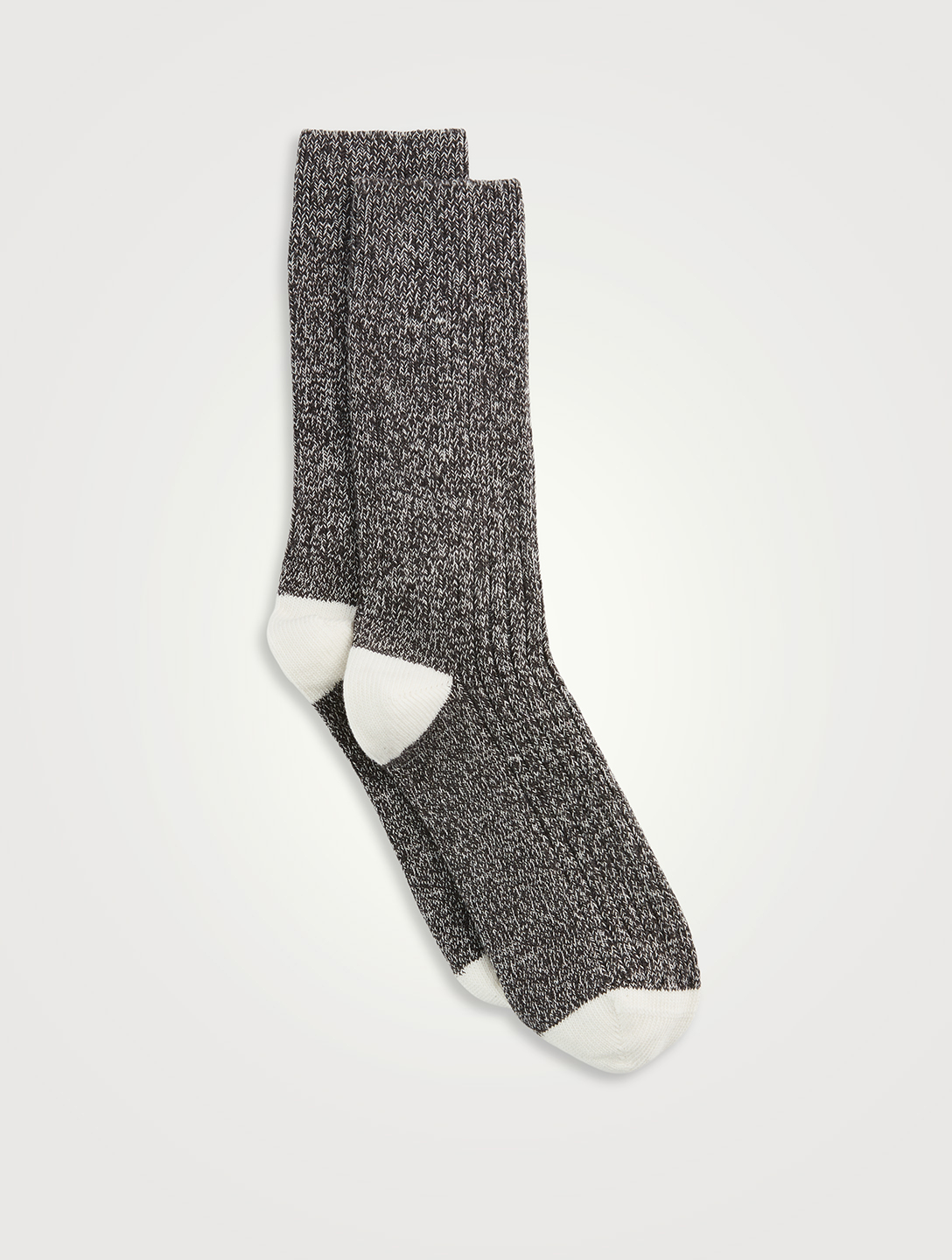 These crew socks by eco-friendly U.K. brand Maik will keep toes warm on Christmas morning and all year long. Made from organic cotton, the socks are super soft and super warm—perfect for cozy winter gifting.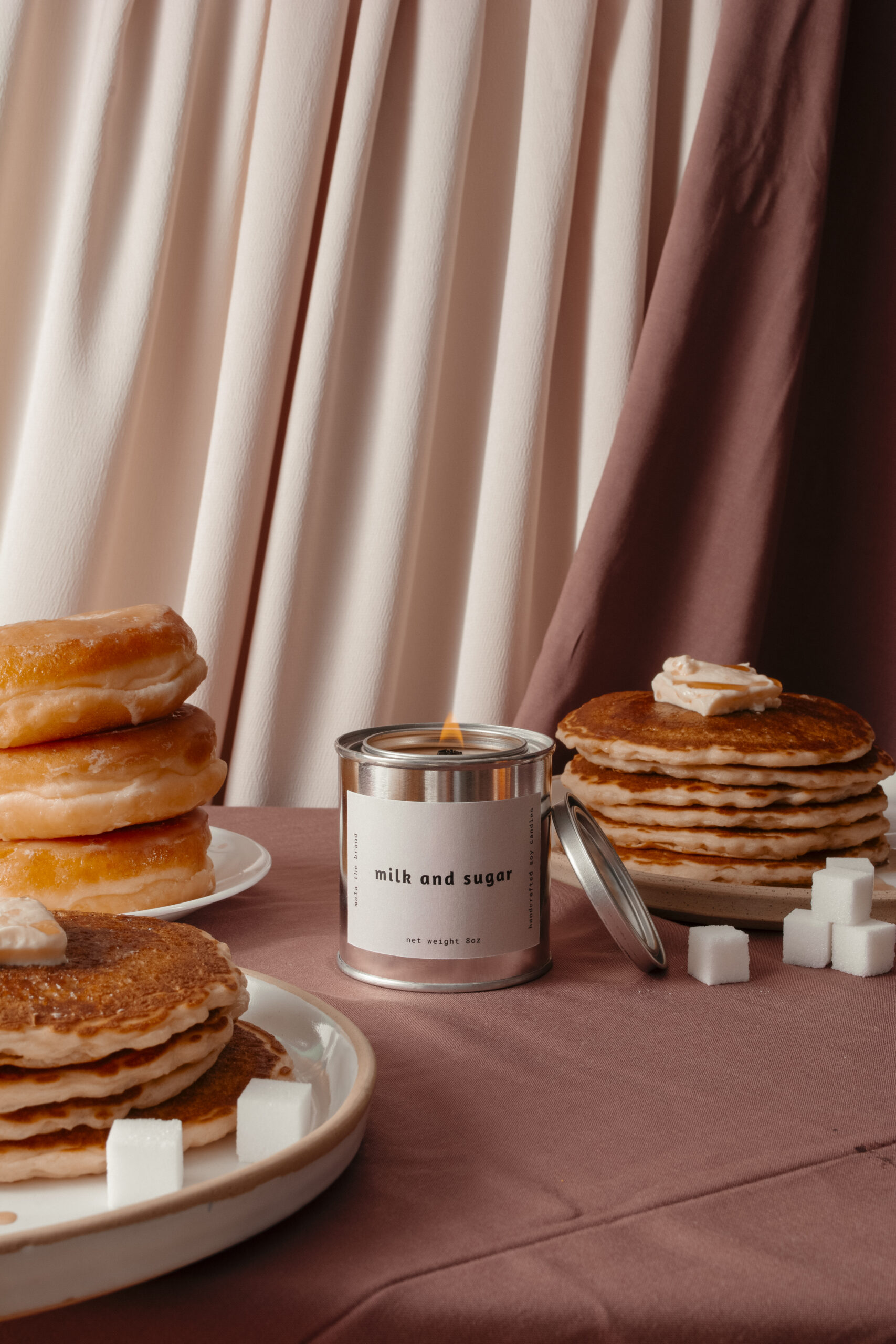 No need to pull out the mixer for the house to smell like someone has been baking all day—this Milk and Sugar candle from Mala smells of cinnamon, vanilla, and cream. Hand poured in Vancouver, the coconut-soy candle is cruelty-free and 100 per cent vegan.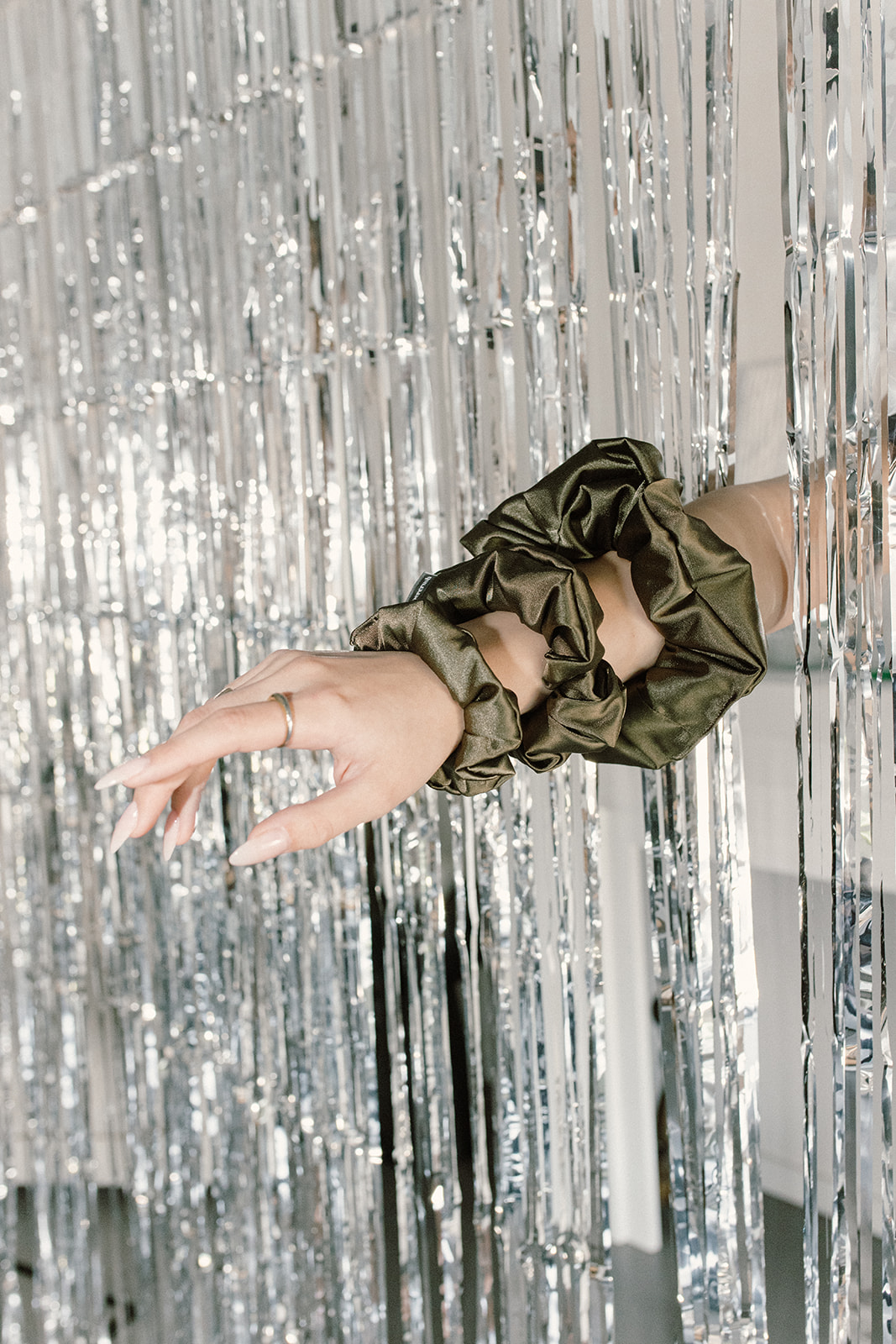 The mother-daughter team behind Supercrush has been crafting stylish hair scrunchies since 2018. This Juniper Satin scrunchie is a lovely moss green and the satin fights breakage and frizz. The band is available in three sizes to work with every hair length and thickness.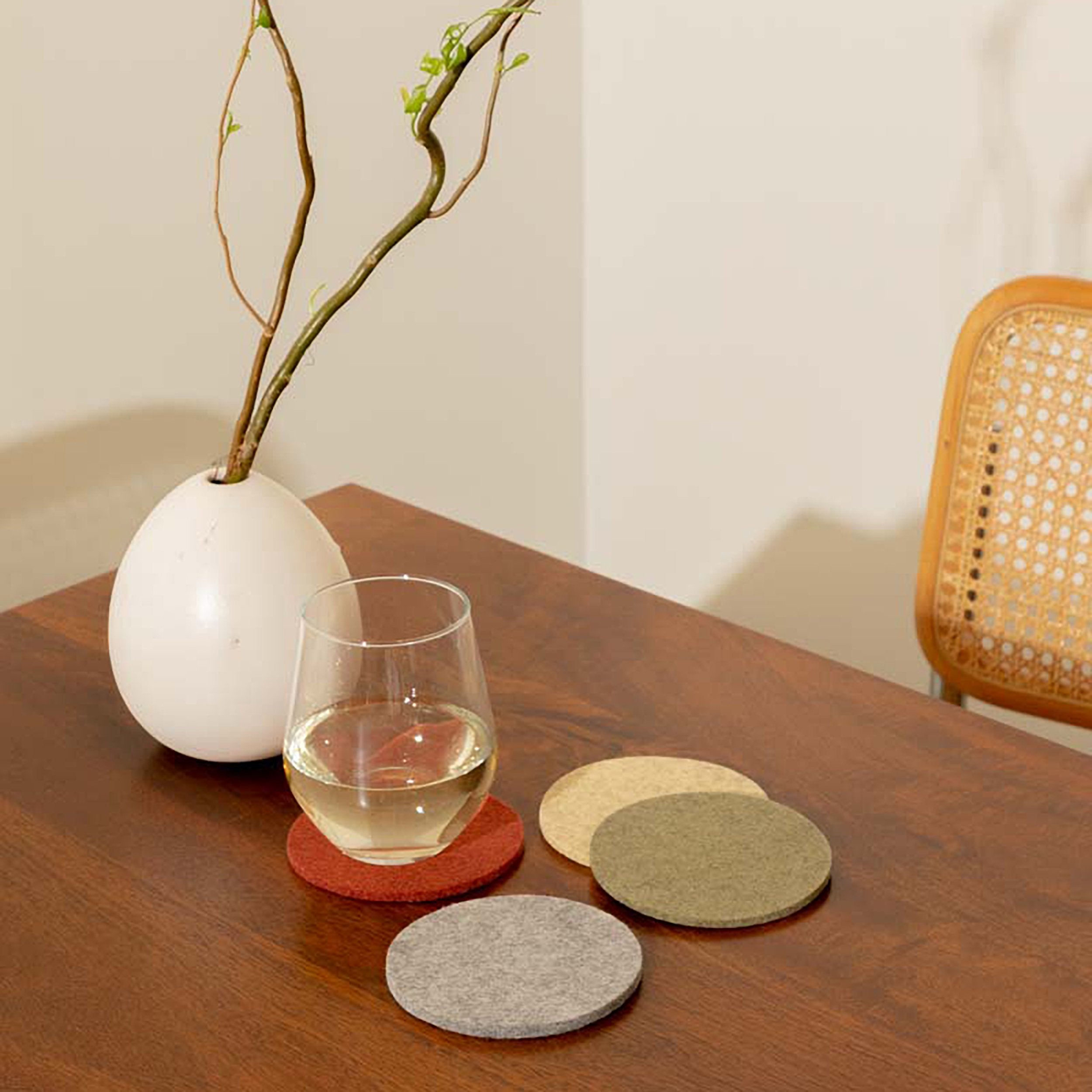 From Merino wool experts Graf Lantz, these contemporary coasters are traditional bierfilzl, German felt beer coasters. They're super durable and absorbent so they'll be fighting coffee table rings for years to come.
A stocking that doesn't have chocolate is hardly worth waking up on Christmas morning for. Elevate the chocolate of childhoods with Hu's hazelnut butter bar made from organic fair-trade cacao. It's free of refined sugar, dairy, and soy so it's a delicious treat for a variety of dietary restrictions.