Complete Culinary Immersion on Greece's Mythical Mount Pelion
Karaiskos Farm is agro-tourism at its most interactive.
On a Greek mountainside famous for the mythological Centaurs and just 14 meandering kilometres northeast of Volos, you can experience a complete yet graceful sensory overload. Karaiskos Farm is surrounded by homegrown mountain thyme, basil, and oregano, with awe-inspiring vistas of fabled Mount Olympus to the north and the Aegean Sea to the south. The family operation is agro-tourism at its most interactive. Visitors are encouraged to breathe in the moment and converse, engage, and immerse themselves in their surroundings. Any trepidation quickly melts away, and a once-in-a-lifetime experience gets underway.
Setting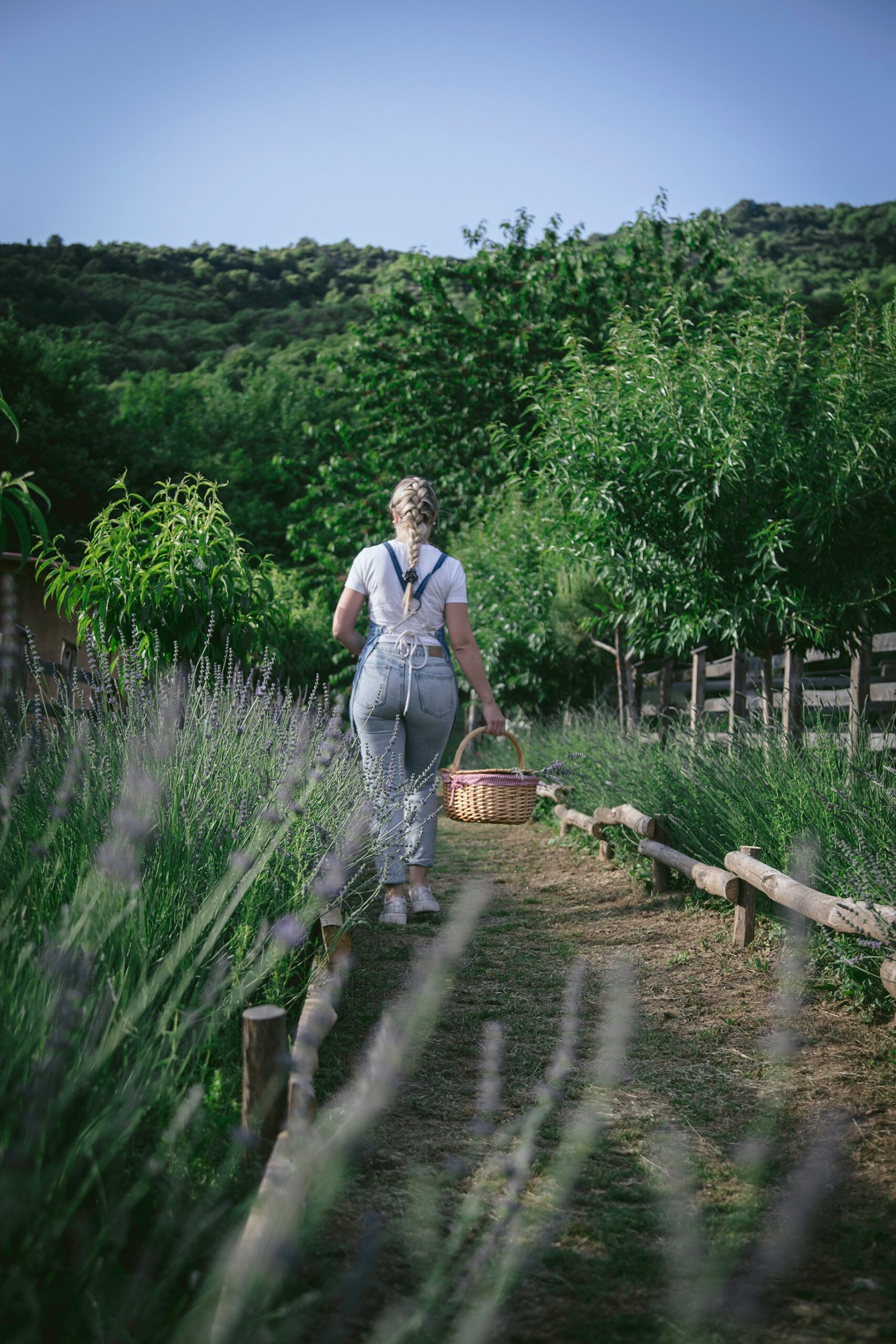 This food paradise is set on Mount Pelion, considered one of the most beautiful and popular four-season mountains in Greece. Here, beaches mingle with ski hills, and springs share space with thriving orchards. Karaiskos Farm was born out of a desire to promote local gastronomy to visitors to the region. The hillside space itself is part villa, part restaurant and outdoor cooking space, with the kitchen garden at the centre, nurturing fresh fruits, vegetables, herbs, and animals.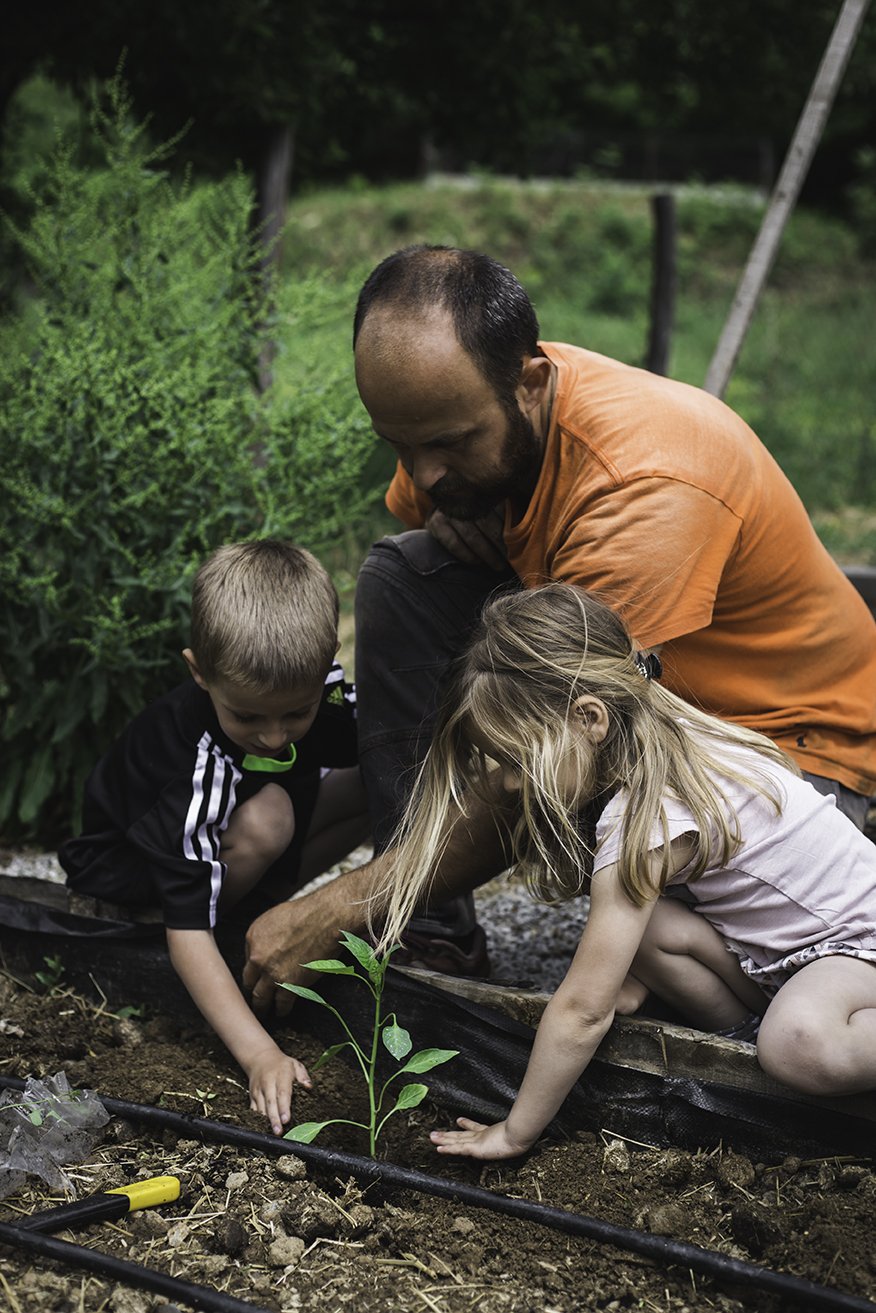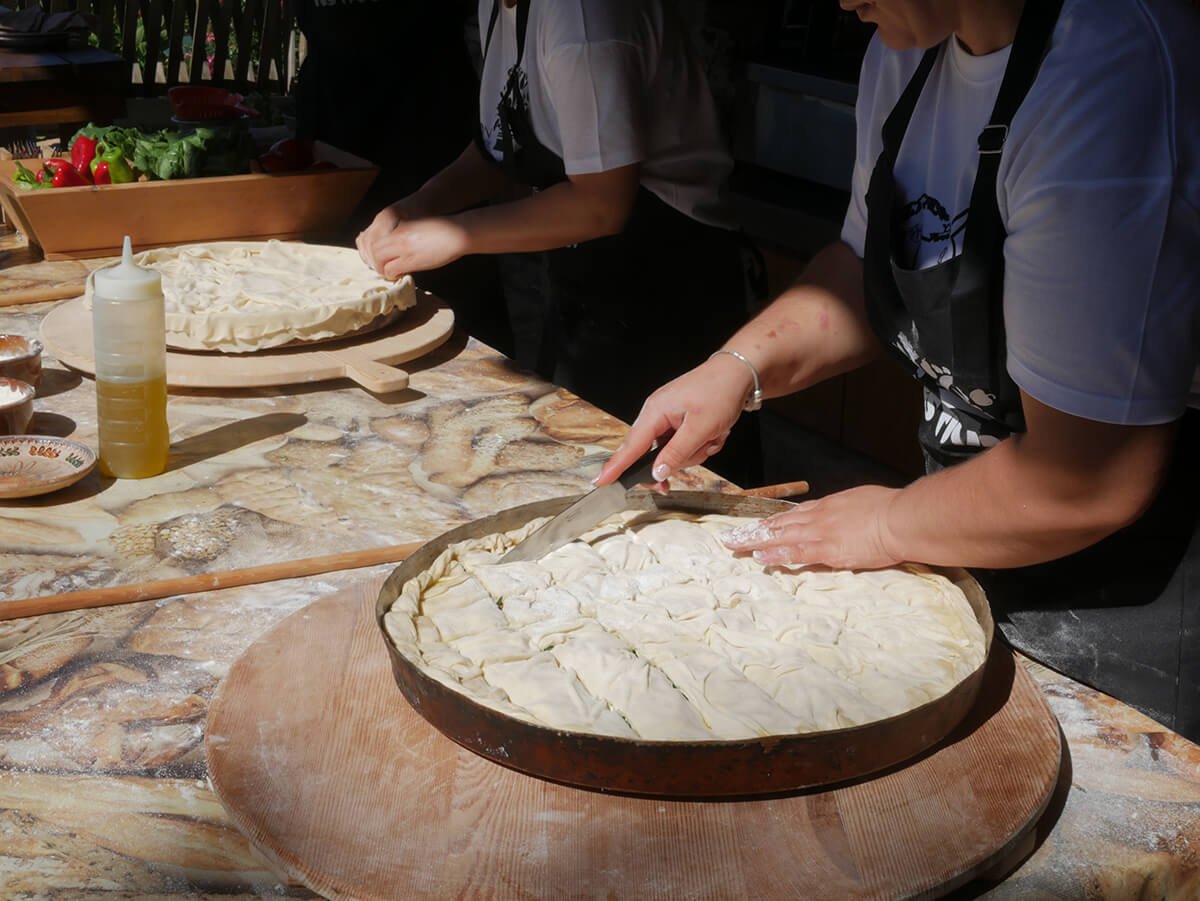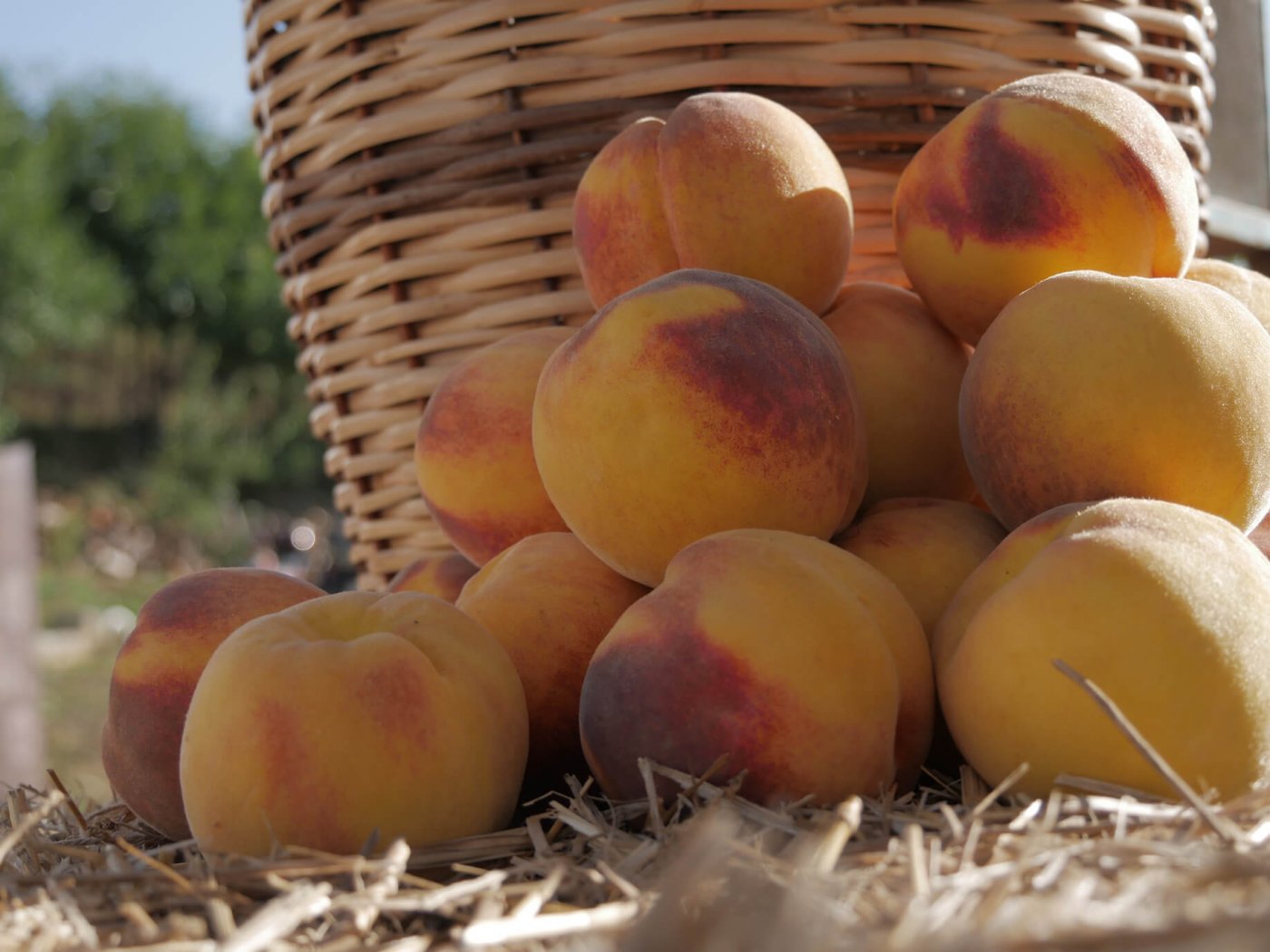 Farm-to-table in its purest form, the farm not only provides local restaurants with the freshest ingredients, it also educates visitors about the importance of organic agriculture, with an emphasis on savouring seasonal flavours. These values lie at the core of the family's philosophy.
Culinary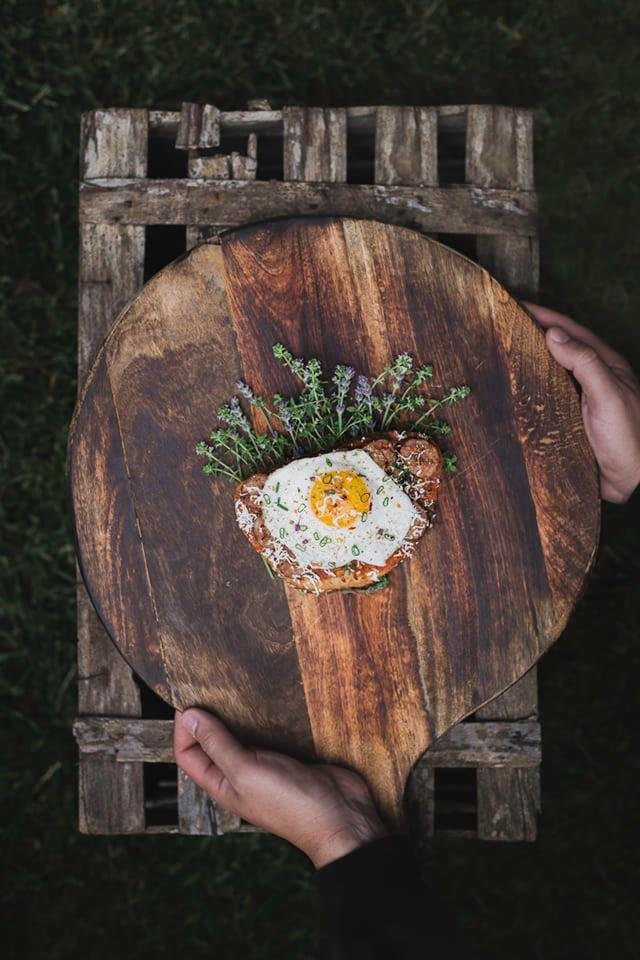 The Karaiskos family first welcomed guests in 2016. From day one, the idea was to create not just a typical food experience where guests would simply sample regional fare, but a far deeper culinary adventure that would put visitors in a starring role. Once inside, and after an introductory mezze, guests are led to the garden where the onsite chef helps them forage ingredients for a feast they will cook together in the outdoor kitchen.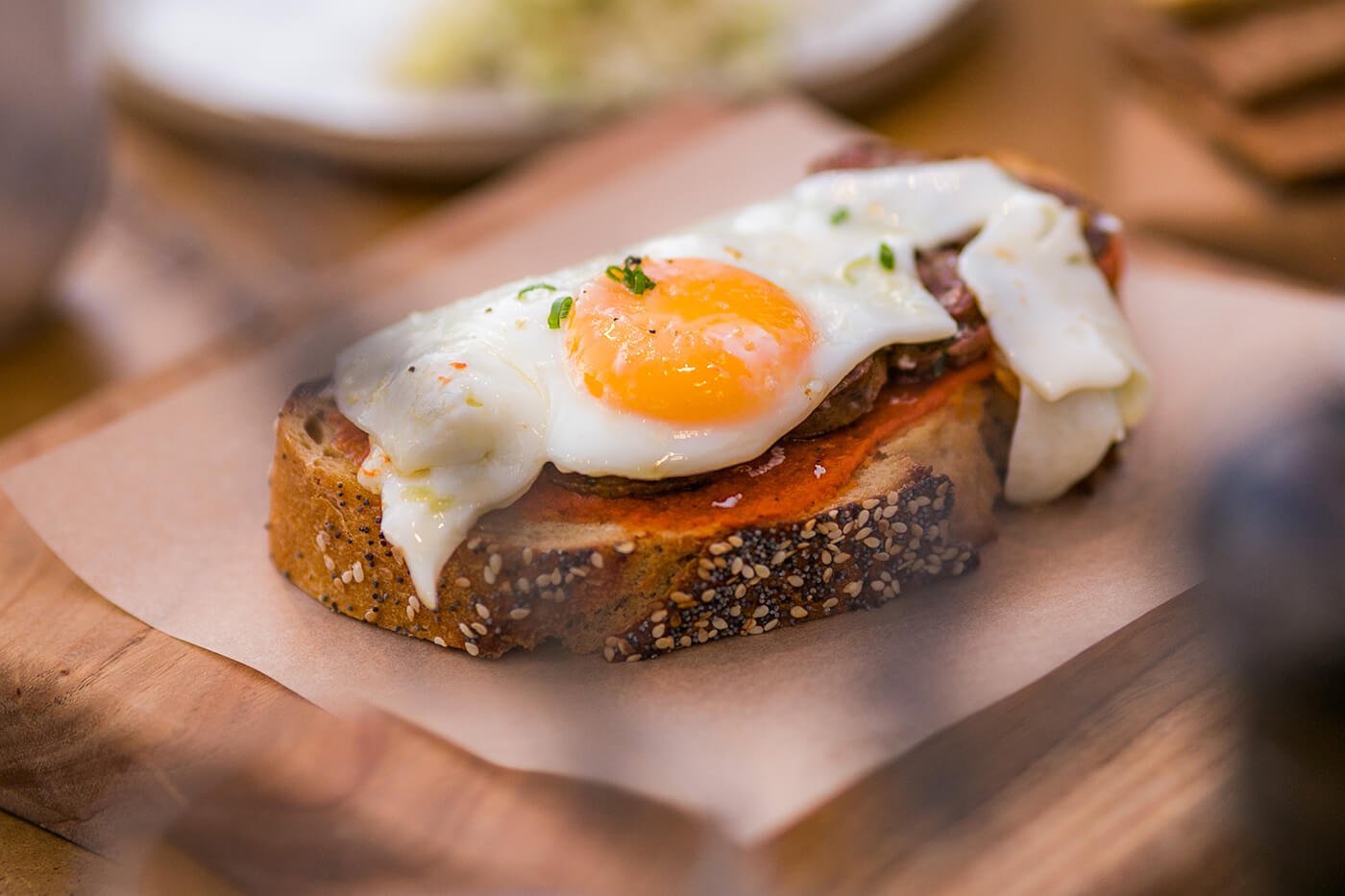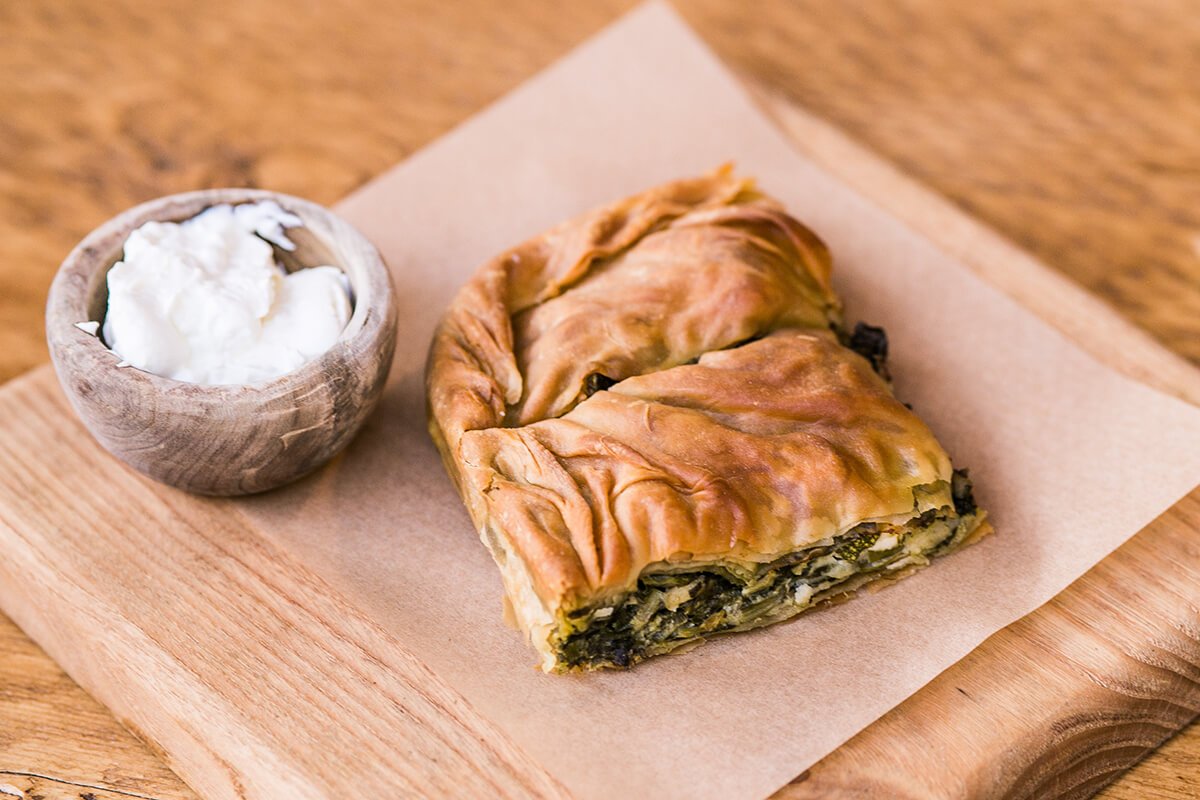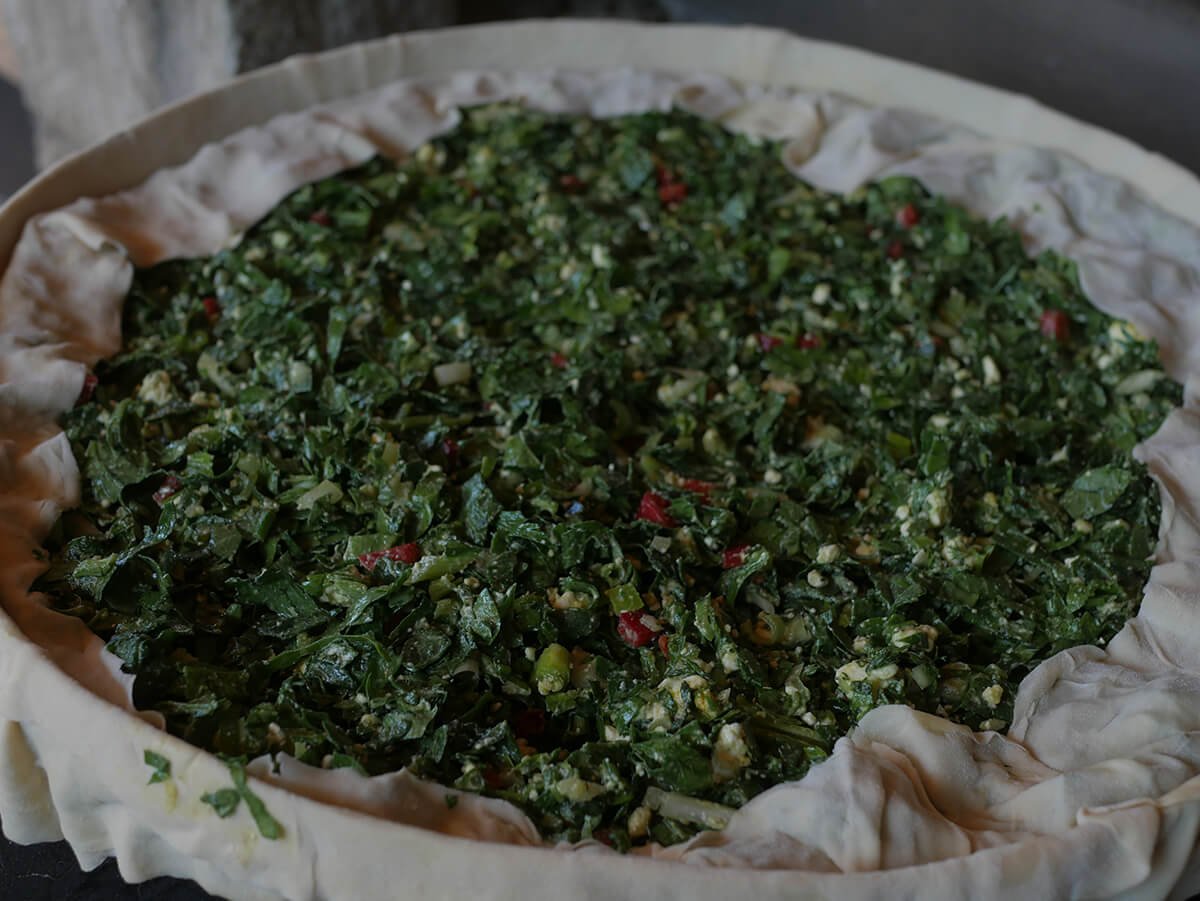 Everything from freshly laid eggs to ripe tomatoes are picked, gathered, washed, and readied for an entertaining and informative communal cooking lesson. Sure, visitors are in for a flavour explosion, but on a deeper level, they're reminded where their food comes from and the benefits of cooking authentic meals from scratch, with a glimpse into the effort it takes to create meals together in the classic, old-world way.
Three cooking lessons are available, including how to prepare Greek classics such as tzatziki, spanakopita, a baked vegetable dish called briam, and batzina, a traditional zucchini pie. But the seasonal menu is where guests get the chance to prepare local fare that combines cultural influences, refined over centuries. Spetsofai is a rich, flavourful dish consisting of herbs, vegetables, and sausage, while fasolada is a rustic and homely Greek bean soup. Gida vrasti is a tender goat and vegetable stew, tsitsiravla is a local salad delicacy made from pistachio leaves, and kritama, a.k.a. sea fennel, is served with a splash of olive oil and lemon.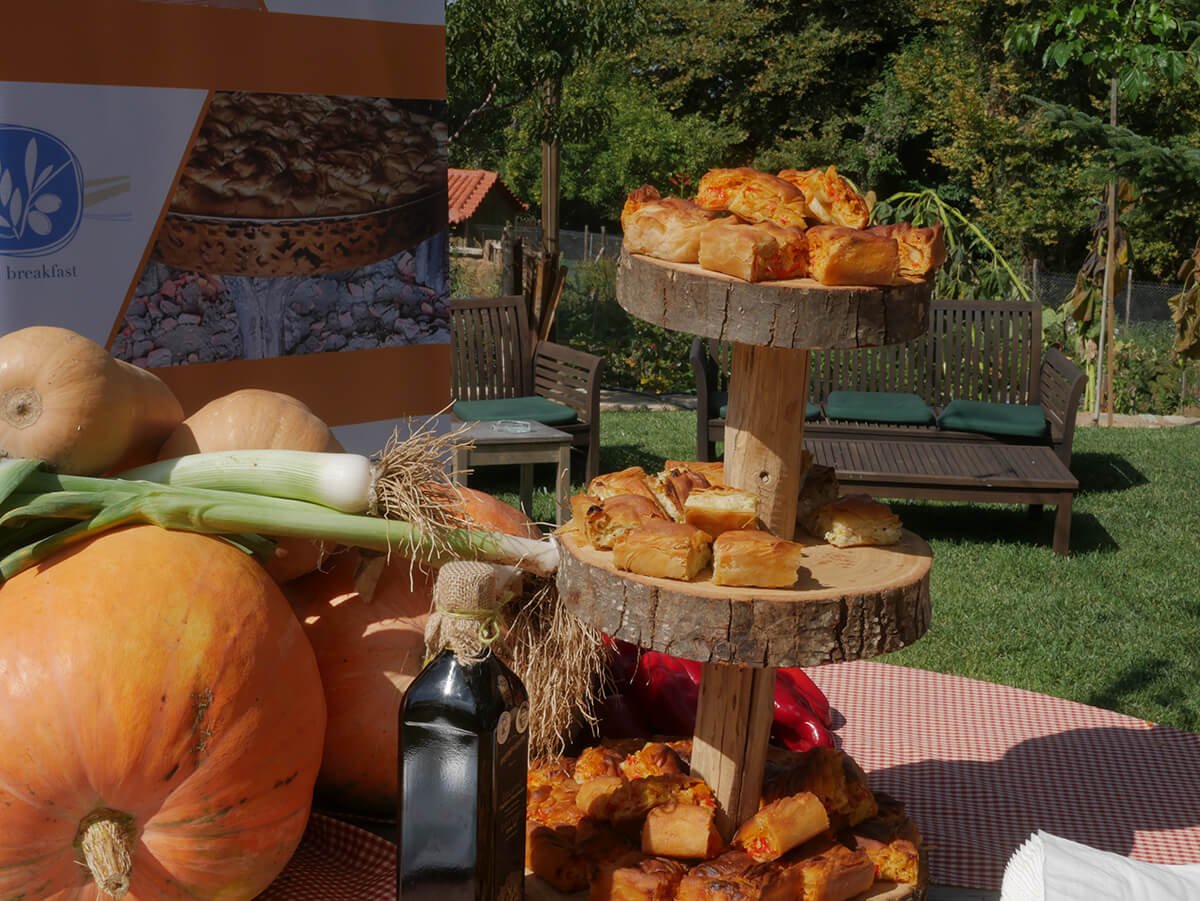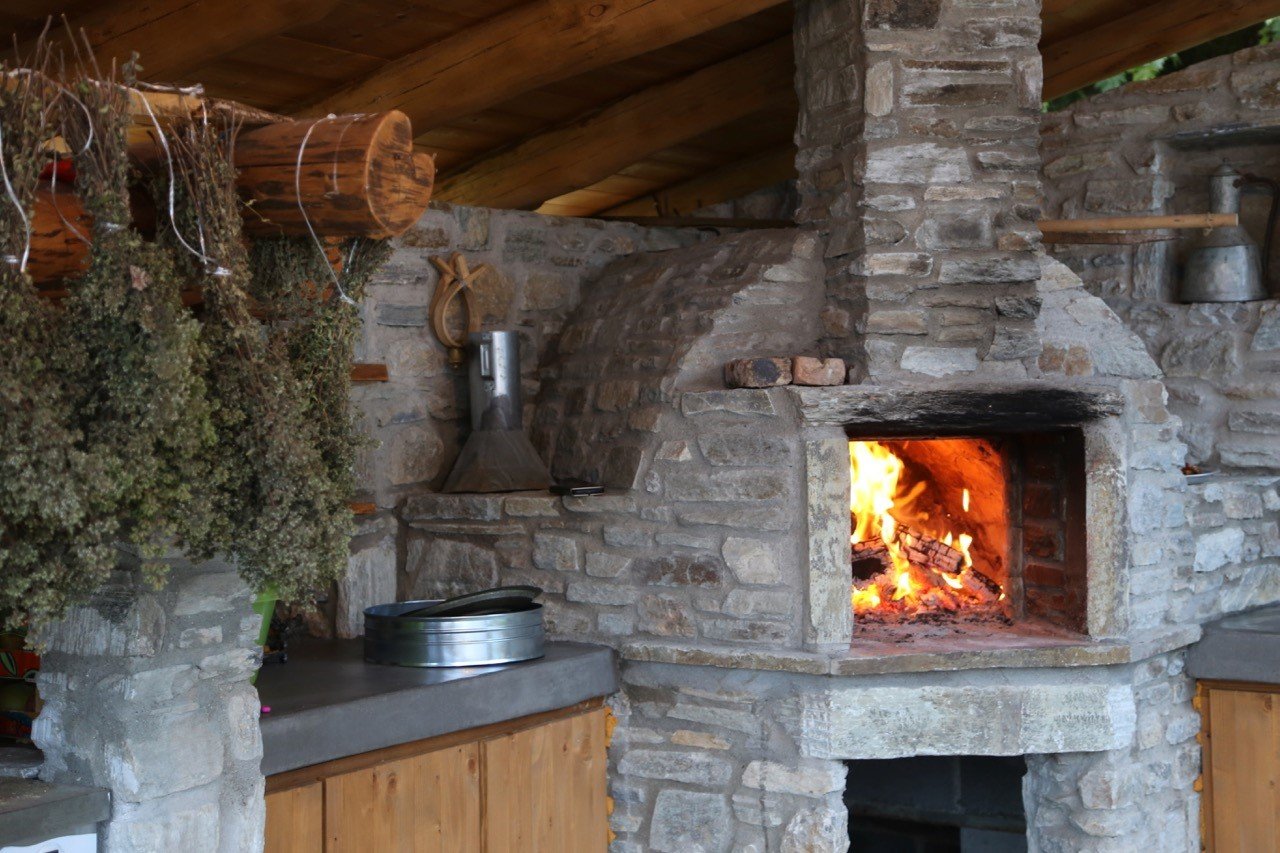 All classes include a seasonal salad, ouzo, and wine from a local vineyard. Meals are then served steps away from the kitchen on the hillside overlooking the lush Greek countryside.
Since 2019, the family has organized the annual Pelion Gastronomy Festival, which includes a farmers market, food-and-wine-tasting events, and workshops. In 2021, they opened a deli shop called Agora 1955 in the nearby village of Portaria, where visitors can purchase products from the farm.
Stay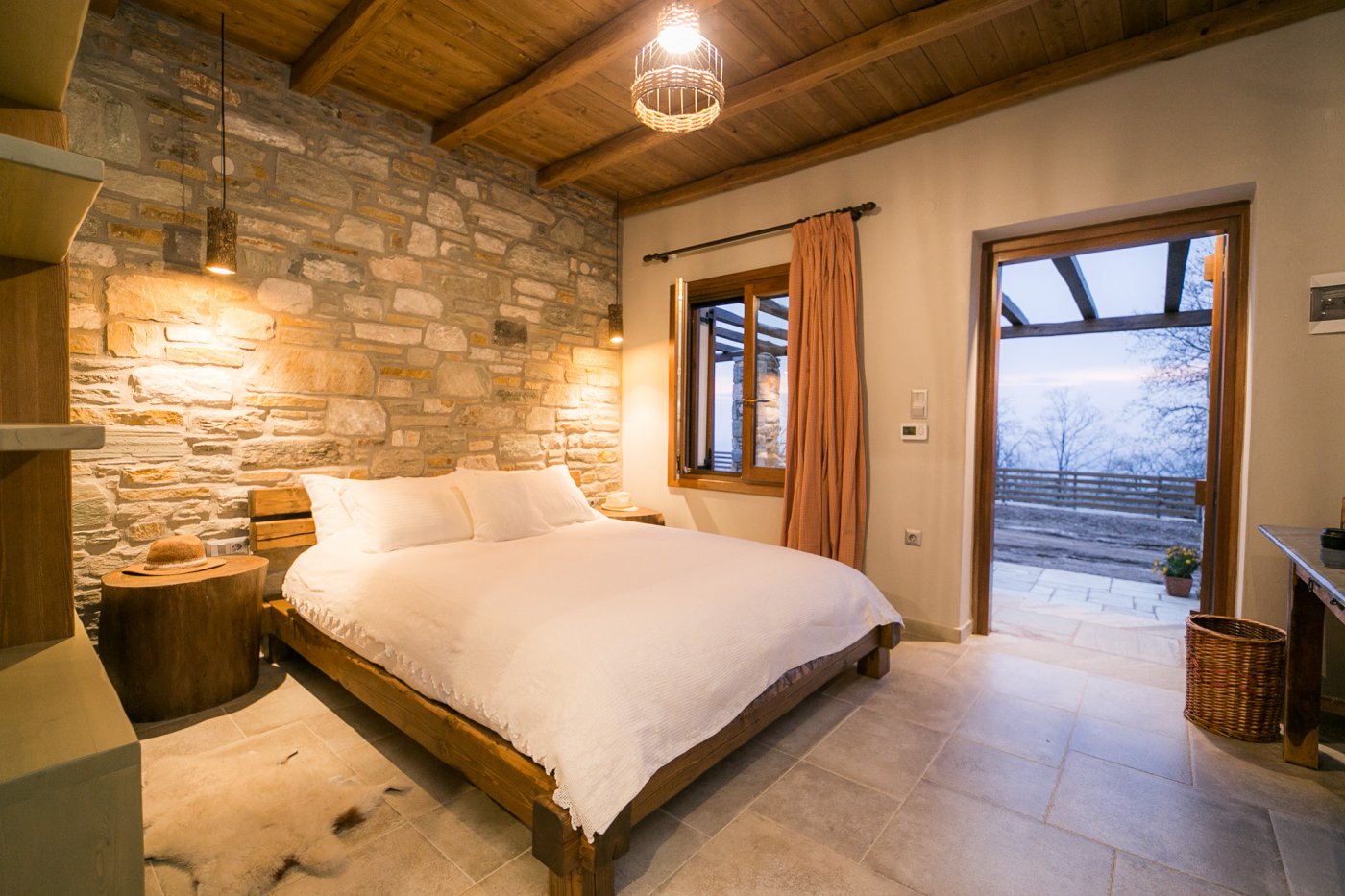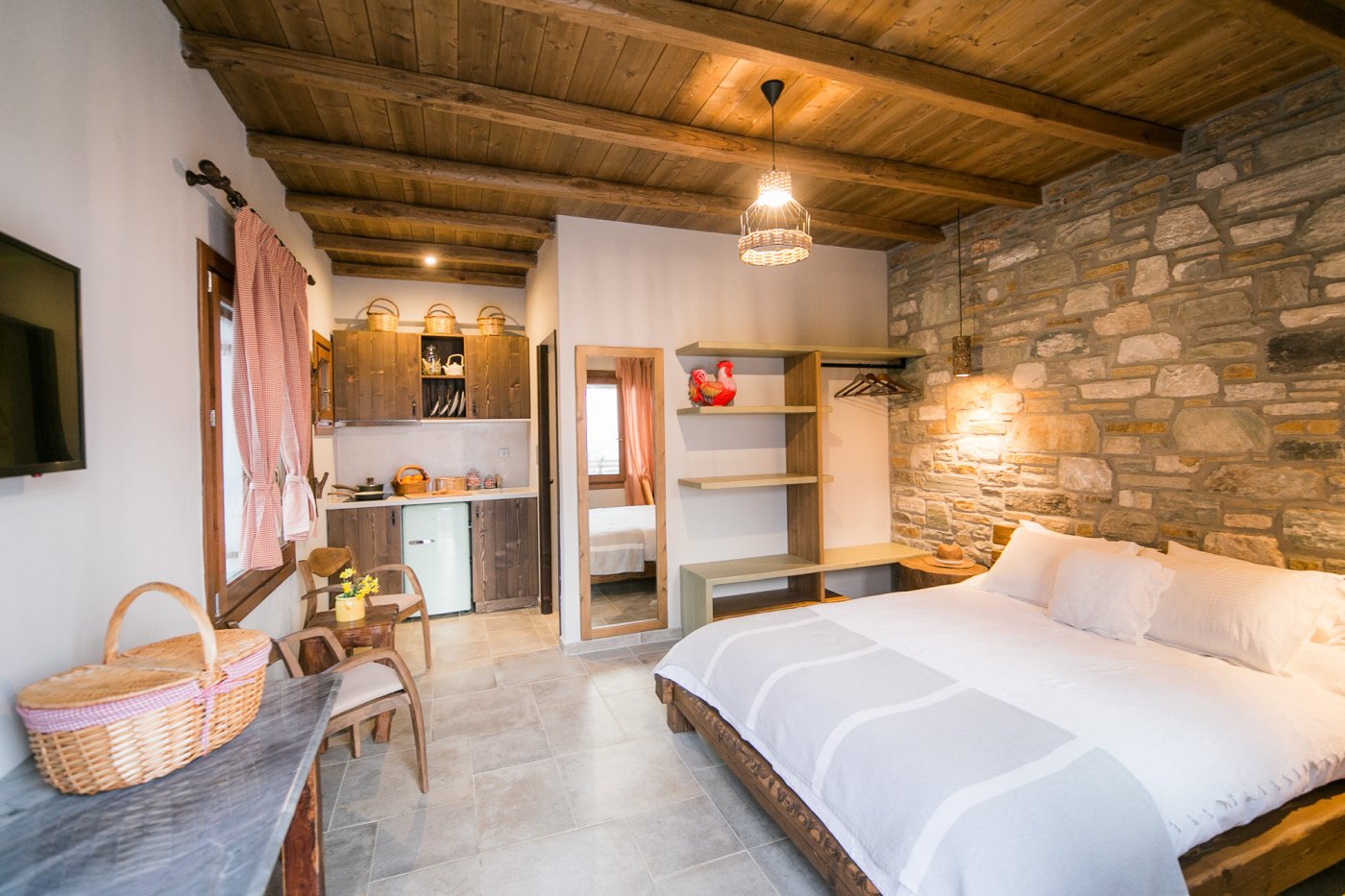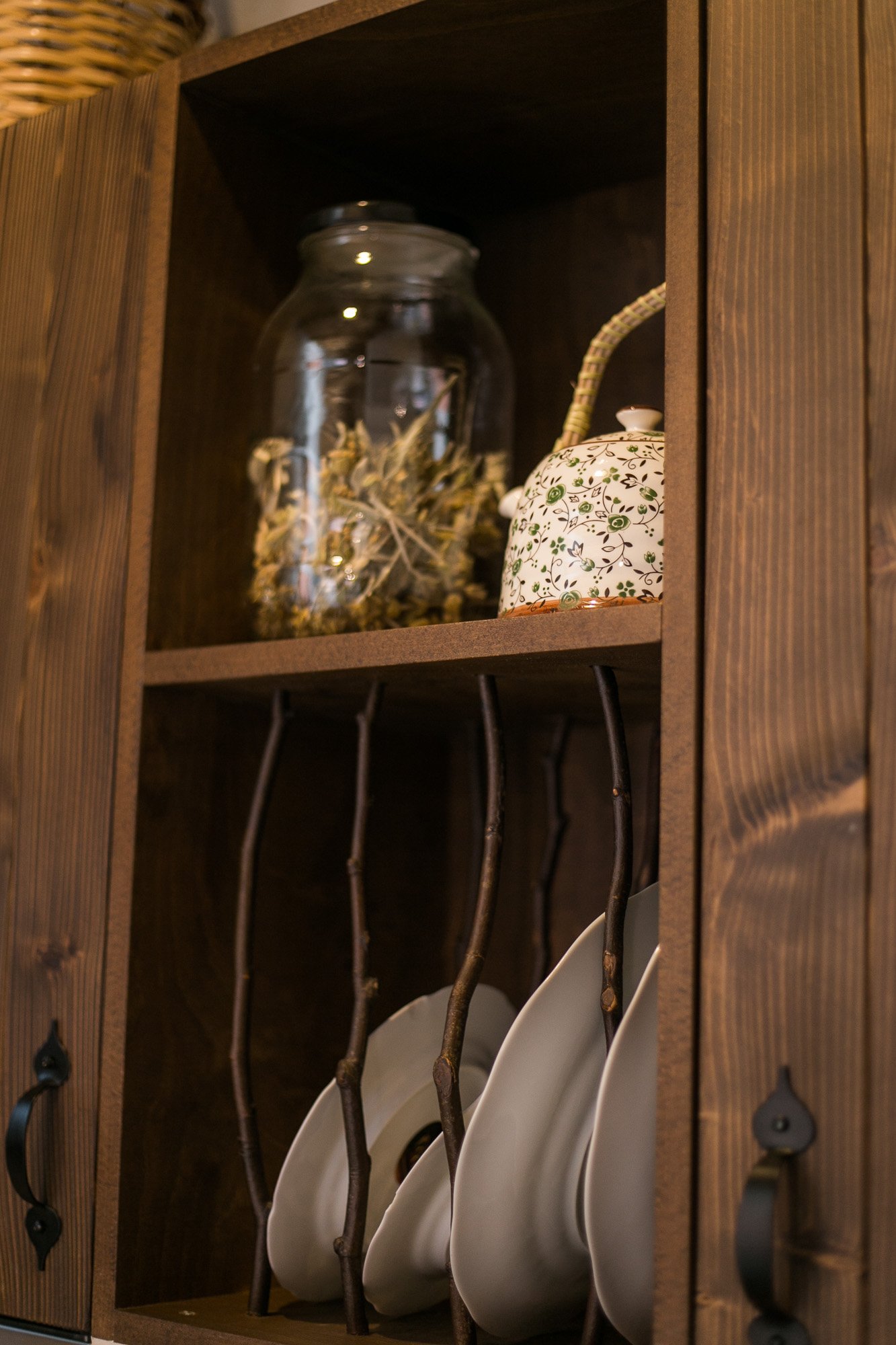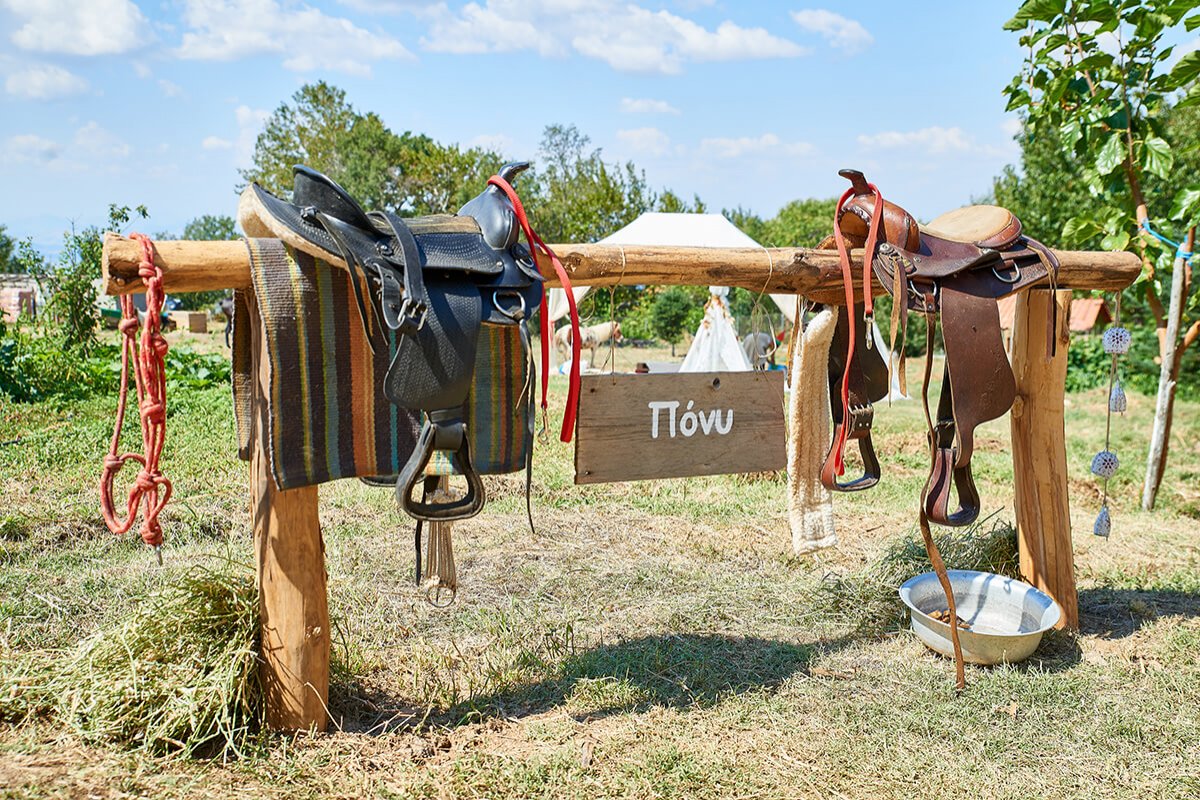 For a couples retreat like no other, guests can stay in a beautifully designed farmhouse. Outside, honey-scented air awaits, not to mention mesmerizing morning sunrises over the Aegean and magical sunsets that linger over the hilltop. Karaiskos Farm unites guests with the surrounding nature, demonstrating what Greek dreams are truly, deliciously made of.