Book Review: Eighty Days to Elsewhere
It's what the pandemic called for.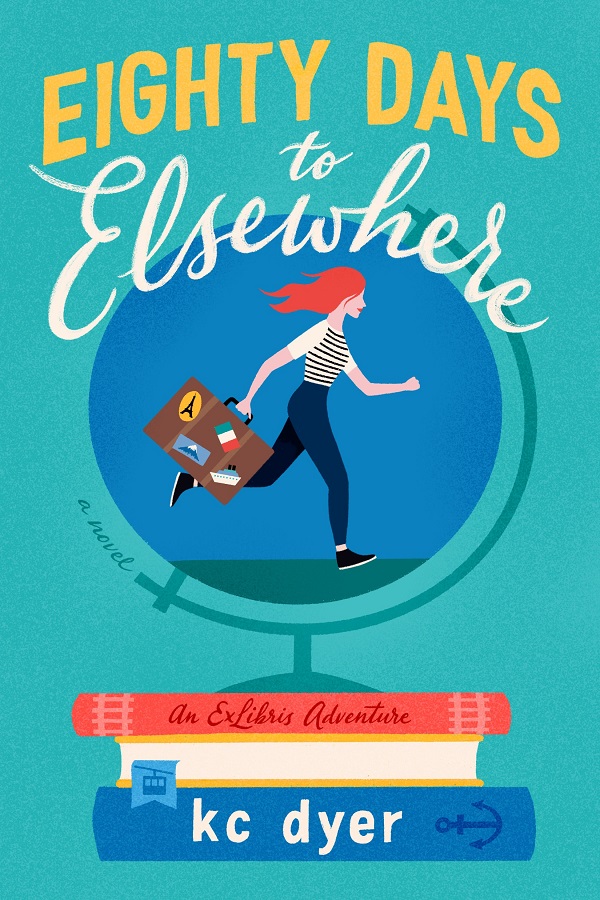 It cannot be said enough: books are transporting. In a time when international travel is complicated, books that travel on your behalf are a gift. They let you live vicariously through adventures and rich description of far-off places. So the release of a book that captures the spirit of travel, the cosiness of book shops, and the whimsy of summer is either very serendipitous or total genius.
Eighty Days to Elsewhere, the latest novel from K. C. Dyer, is described as a combination of The Amazing Race and Around the World in Eighty Days. Regardless of whether it delivers on the comparison or not, it is a delicious summer read.
The story follows Ramona Keene, a slightly agoraphobic aspiring photographer and book lover working in her uncle's second-hand bookshop (naturally). When the shop is under threat of closing because it can not longer afford the rent, Romy, as she is called, tries to raise funds by taking an internship at a travel agency that recreates the journeys of famous literary characters. Her assigned character? Phileas Fogg of—you guessed it—Jules Verne's classic Around the World in Eighty Days. If she can follow the eccentric inventor's footsteps and recreate a contemporary itinerary without any commercial air travel before the other intern, she gets the job (and money to save her uncle's business).
It's a mathematically sound plot: ticking clock + international adventure + something at stake + an irritatingly handsome competitor = a book you'll devour in the weekend sunshine.
But there is unexpected depth to the plot, as well, as if the book (and K. C. Dyer) predicted people's assumptions and were determined to subvert them. Like Fogg, Romy meets people along the way who join her for parts of the journey and introduce her to her privilege and teach her new perspectives. Dyer's examinations of race, culture, and the implications or consequences of travel were surprising and welcome. It is not enough for books to bury themselves in fluff any more; we must accept that our lighthearted stories take place alongside the realities of the world we live in, and Dyer has started that trend here.
Overall, the novel is feel-good. It satisfies so many needs, right now. But I also love it all the more for the times it demands growth from its characters, for the times it sidesteps cliché in favour of exploring female friendship or the negatives of the white saviour complex. It's not perfect, there are times when Romy is too naive for believability, but there is something to be said for the earnest checking of a white woman's privilege, a move I haven't seen before in travel novels.
I've never cared for the category of women's fiction or chick-lit; it is limited in scope and entirely outdated as a term—but if this novel is the future of the genre, I have hope.
_________
Never miss a story. Sign up for NUVO's weekly newsletter, here.