7 Emerging Canadian Fashion Designers Making a (Well-Dressed) Scene
Campy. Retro. Utilitarian. Sophisticated. Upscale. Street. These adjectives capture the emergent styles from fashion designers across Canada. Raw dynamism hums from coast to coast, and the undeniable calibre of these up-and-comers is proving the Great White North is a fashionable force of panache and confidence. The rest of the world is taking note.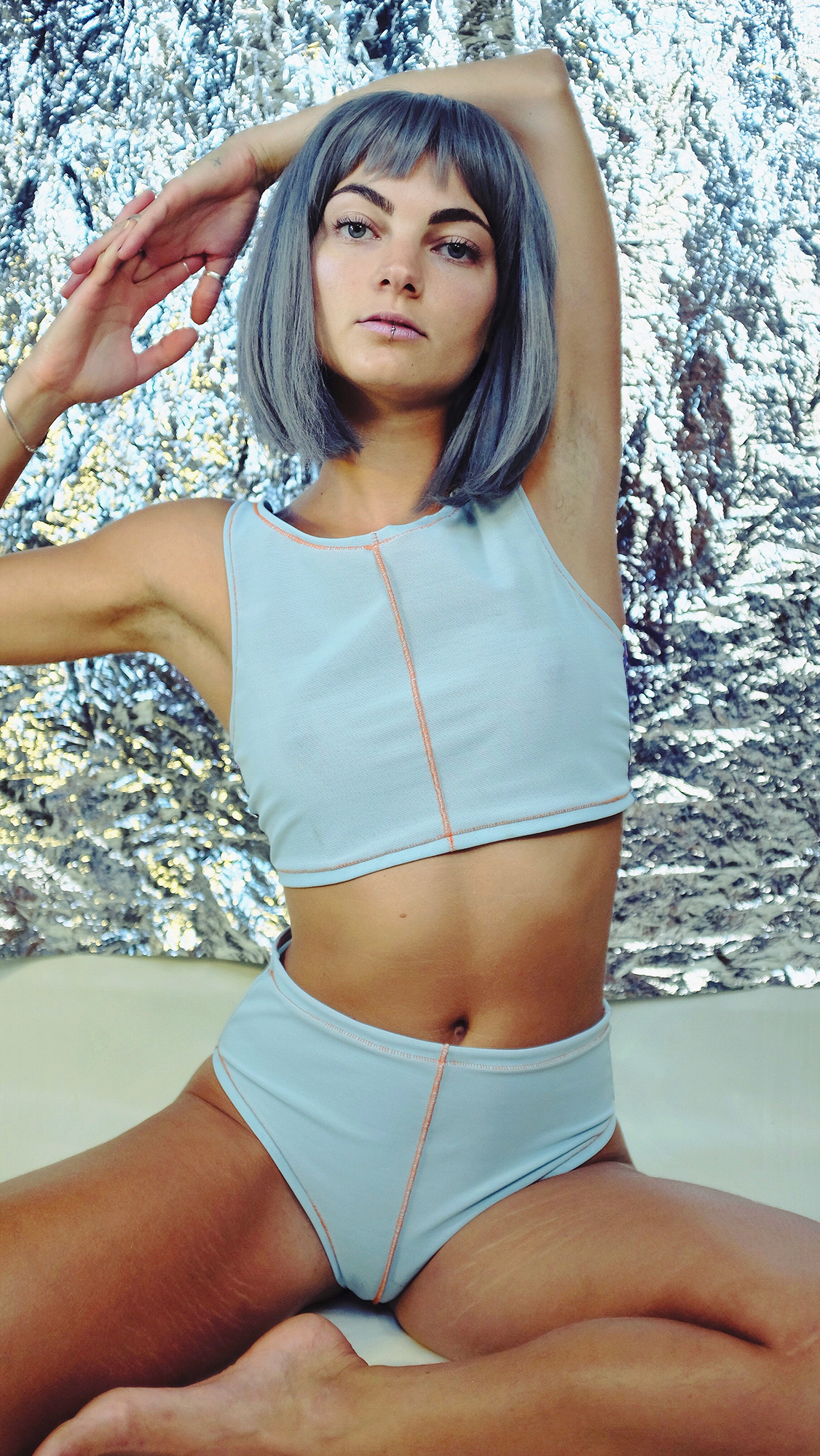 OrbitKits
"A person's wardrobe should prepare them for the planet they reside on, but everyone needs a few pieces that are ready for orbit." That's how Elyse Mathes of Victoria, B.C., approaches her line of retro-futuristic designs, which she describes as "slightly impractical". OrbitKits promises undergarments made with ethically sourced, secondhand material and possessing a hint of the unexpected—a mock-neck onesie, or blue mesh electrified with orange topstitching. These pieces are a fusion of seduction and fun.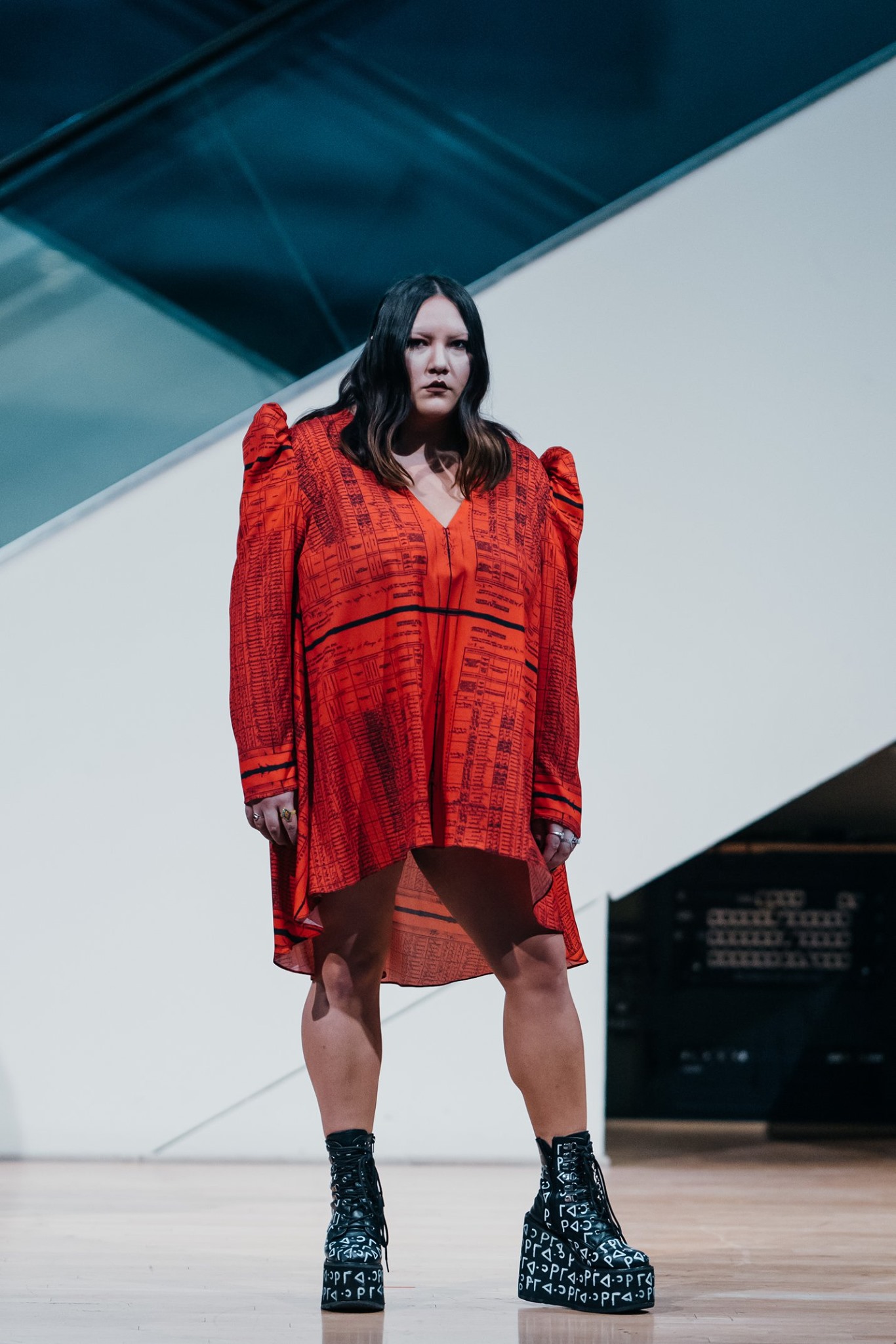 Evan Ducharme
Evan Ducharme crafts sleek forms with contemporary interpretations of Métis iconography for his namesake brand. Raised in Manitoba on Treaty 1 Territory, the Métis designer fortifies culture and community through detailed, editorial creations that deconstruct colonial and sexual stereotypes. There are meticulously constructed corsets, fabric printed with historical census data, and stunning embroidery on mesh. His latest collection, PROGENY, features "progenic interpretations" of the line's classic styles, bolstered by a strong dose of red.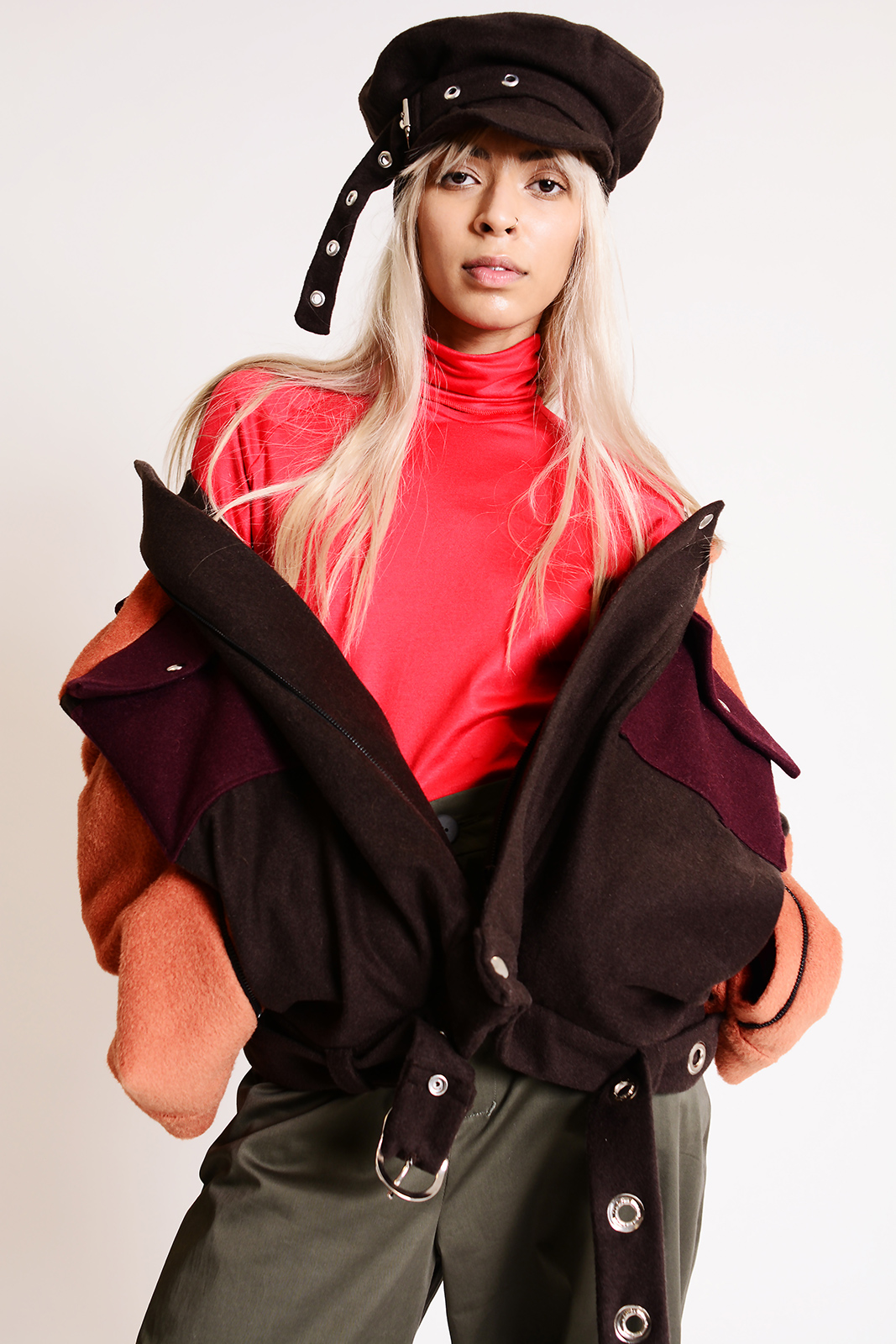 Sararmstrong
Saskatchewan-bred designer Sara Armstrong embraces functionality, simplicity, and versatility. Her unisex line, Sararmstrong, reflects her background in sculpture and industrial design with timeless structures and durable forms. It's utilitarian construction with a twist—basic long sleeves with elbow cut-outs, wide-leg cinched-hem cargo trousers, a bamboo bodysuit that unbuttons into a two-piece.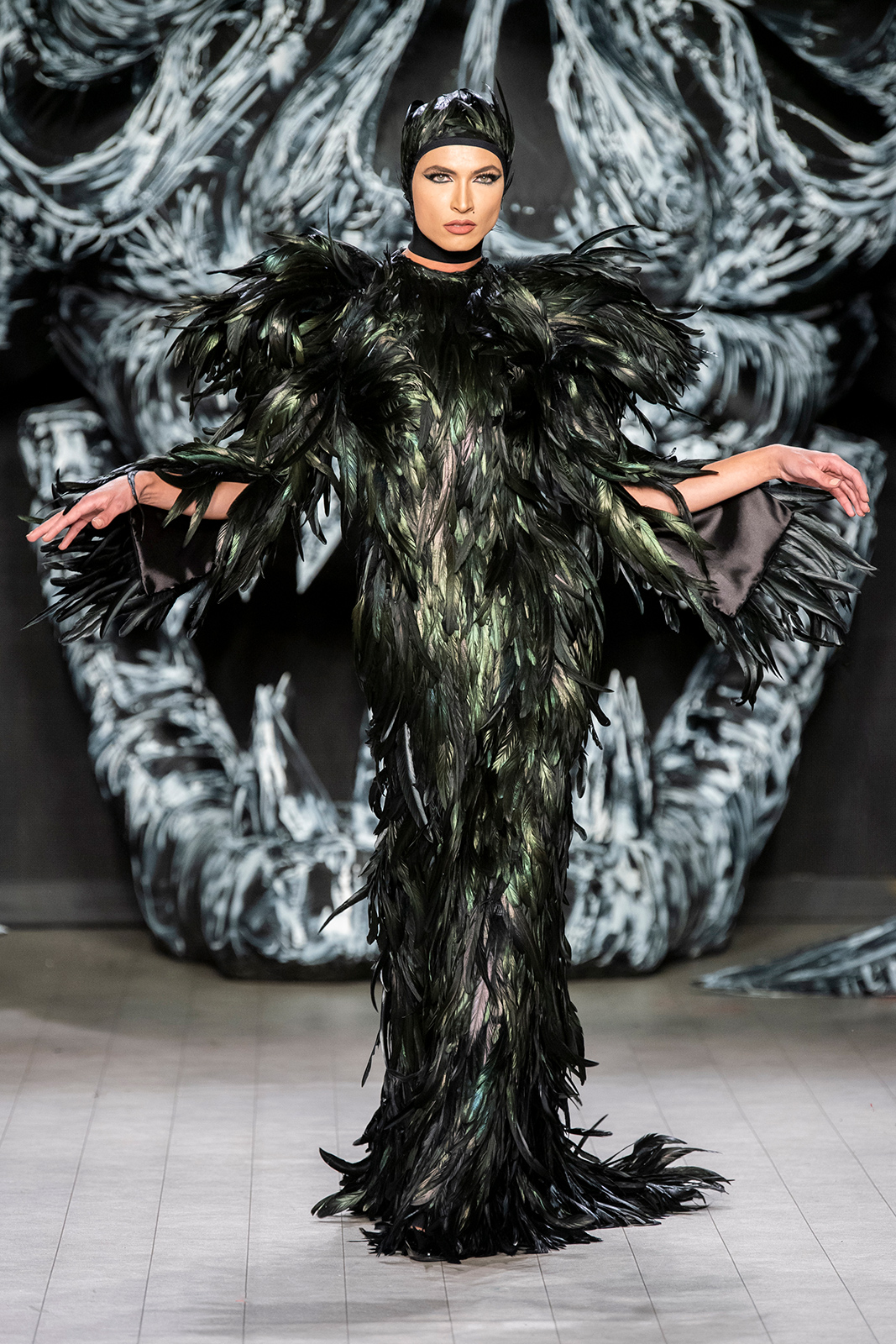 Evan Clayton
Evan Clayton regards fashion as a high-art form. Drag queens and celebrities have fallen in love with the drama of his creations, including Allie X, Kali Uchis, Gia Metric, and Jessie Reyez. The Vancouver-based designer imbues each collection with a theatrical moodiness and flair. Clayton's spring 2020 collection, VILLAIN, is inspired by an "empathy and affinity for the great camp villains in pop culture." Glamorous yet zany outlaws come to life in vivid greens, fishnet, sparkles, feathers, as well as exaggerated moulded breastplates and ruffled coats.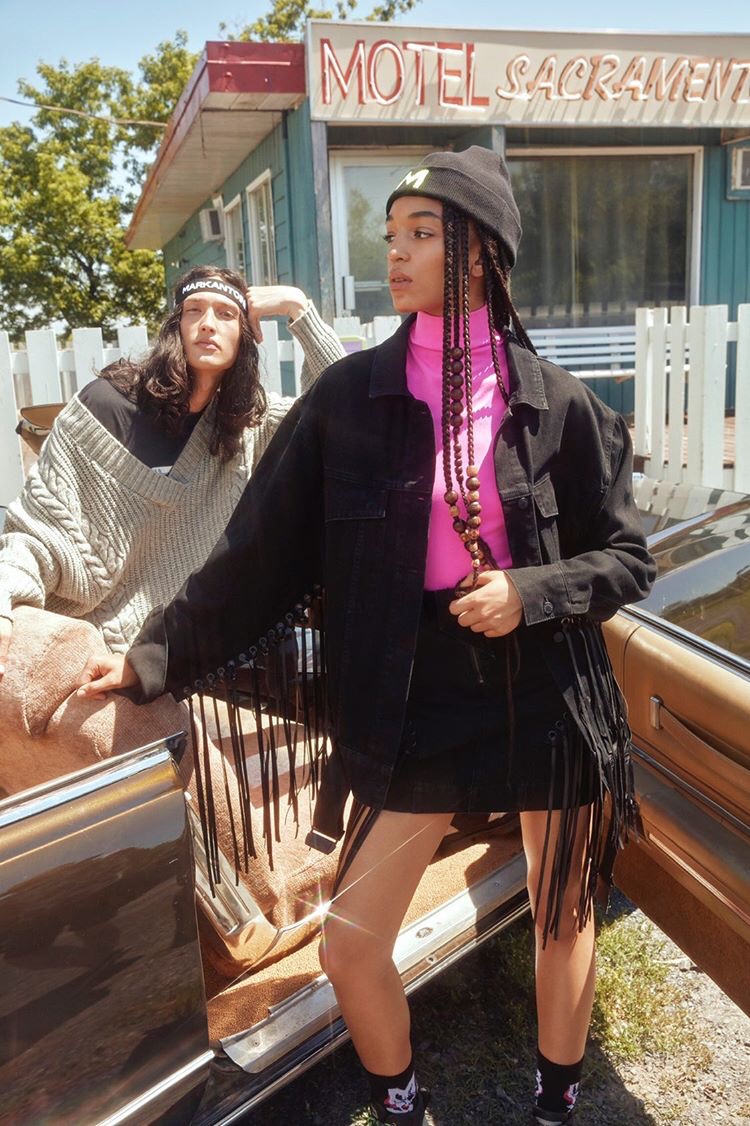 MARKANTOINE
Since 2015, Montreal's MARKANTOINE has charged the Canadian fashion scene with animated moxie. There's nothing Markantoine Lynch-Boisvert's "gothic-exotic aesthetic" won't do: elegant tie-dyed military, neon denim cowboy, or manga punk. Inspiration ranges from the fantastical imagination of Tim Burton to motocross culture. A shiny glitter trench or a pinstripe blazer paired with biker jeans are the result of bold contrast—the heart of MARKANTOINE.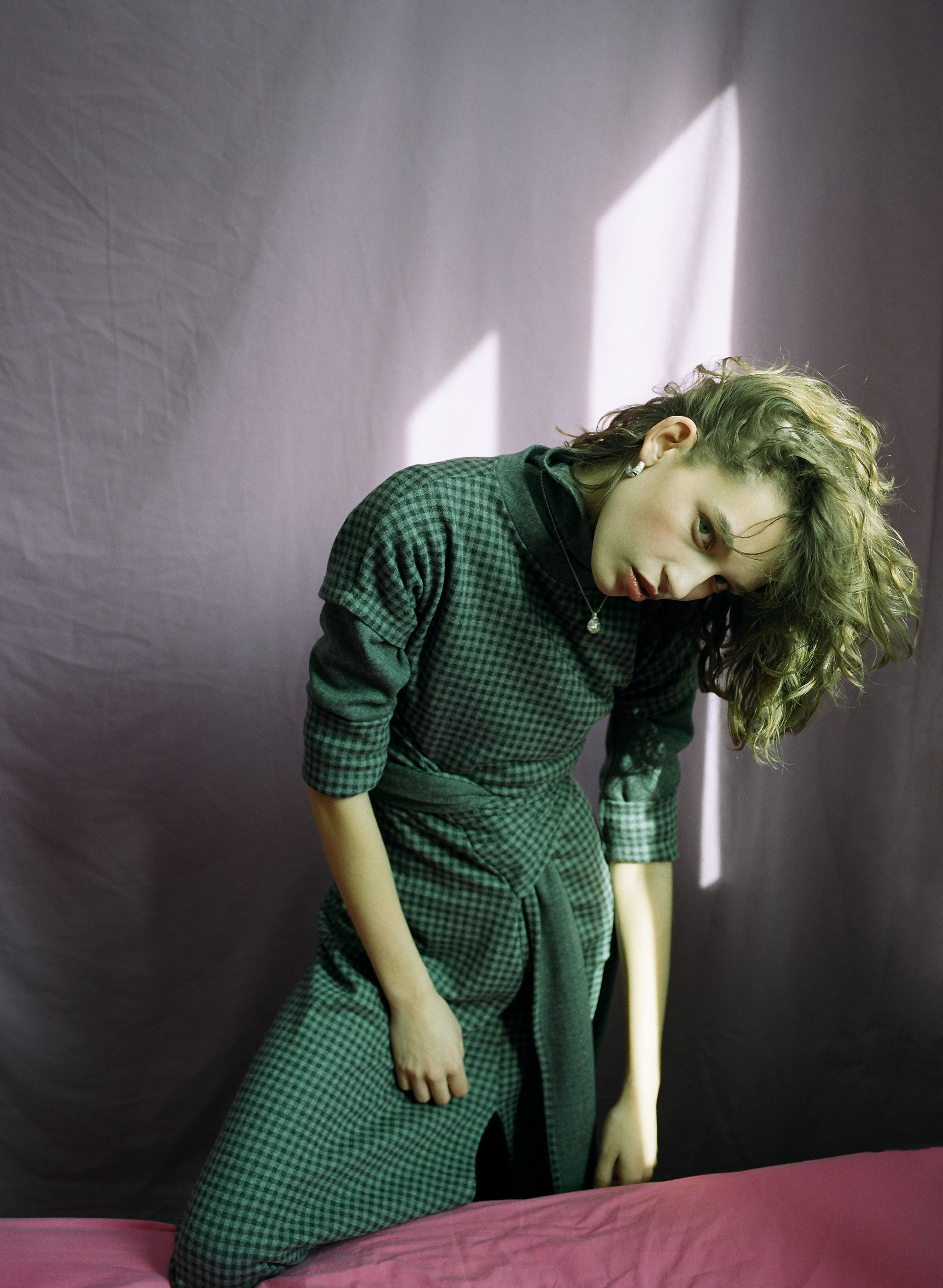 Urbanovitch
Malorie Urbanovitch is a master of craft and of material. Classic designs—A-line skirts, button-up dress shirts, wide-leg pants—are elevated with luxurious fabrics like wool sateen and brushed cotton. Elegance reigns in skilled drapery and polished silhouettes, whether they're oversized, layered, or slender. Urbanovitch evokes sophistication in the details, such as a twisted hem on viscose trousers or billowy sleeves on a gauzy blouse. The "thoughtfully nostalgic" looks of Urbanovitch, who is based in Edmonton, keep functionality in stride with fashion.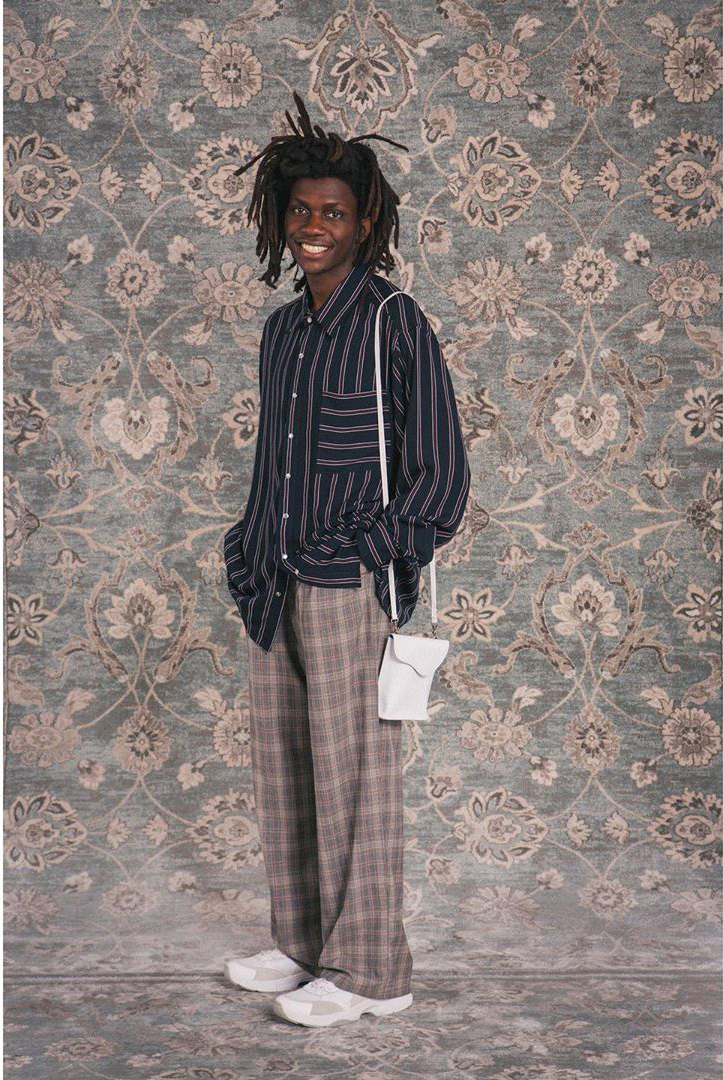 WIL Studios
An acronym for "What I Like," WIL Studios is a contemporary men's collection of streetwear-meets-sportswear. Matching garments—like the fall '18 corduroy tracksuit Daniel Caesar wore on Jimmy Kimmel Live—create a cohesive, sartorial look. The logo'd hoodies are grounded in the classic and casual. Designers Eric Richards and Rahul Madan of Toronto are influenced by their lifestyle and their city, which is palpable in bright sports Ts, neon cargo shorts and pullovers, Tyvek tracksuits, and striped silk button-downs. Simple and bold, WIL Studios is undeniably cool.
________
Never miss a story. Sign up for NUVO's weekly newsletter here.