Bar Cart: The Macallan Harmony Collection Inspired by Intense Arabica
The Macallan explores coffee's compatibility with whisky.
Coffee and liquor share similarities in craftsmanship, complexity, and fandom. In both cases, ancient techniques are used to extract complex flavours from natural products, resulting in beverages that captivate palates the world over. But while there are plenty of coffee beers, liqueurs, and spirits, distillers have rarely experimented with replicating coffee flavours in spirits such as whisky without adding beans to the mix. Until now, that is
The second instalment in The Macallan's Harmony Collection, Inspired by Intense Arabica explores coffee's potential as both a flavour inspiration and packaging solution. To craft this exciting new whisky, Steven Bremner, whisky maker at The Macallan, immersed himself in the world of Ethiopian coffee, consulting such experts as coffee grower Kenean Asefa Dukamo, coffee roaster Lisa Lawson, and award-winning barista Andrea Allen. Coffee was also incorporated into the packaging of Inspired by Intense Arabica, with its presentation box and labels incorporating repurposed coffee bean husks.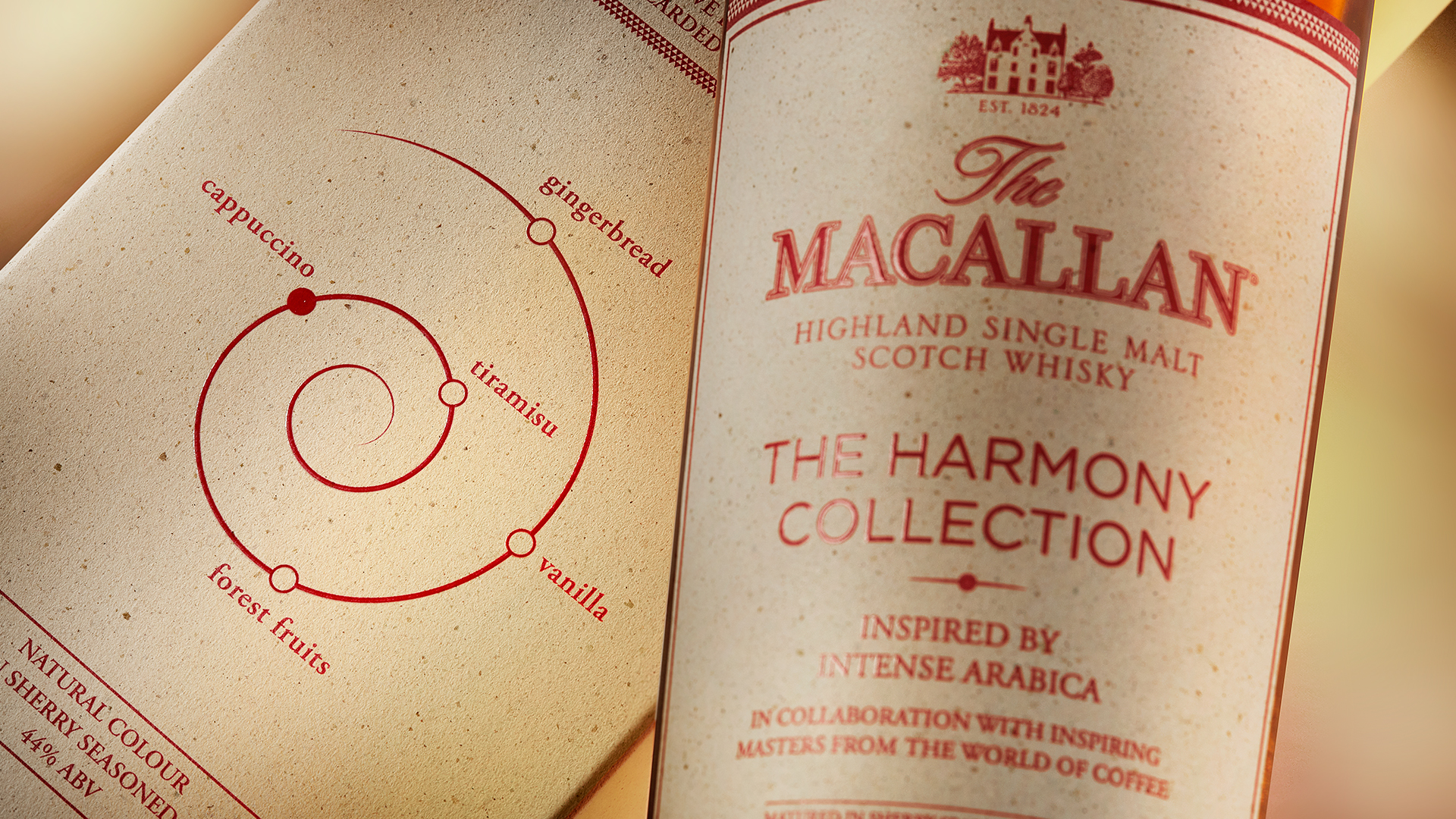 Like a cup of freshly brewed coffee, Inspired by Intense Arabica offers a rich, warming drinking experience intended to wake up both palate and mind. The golden-hued whisky leads with a nose based around rich confectionary flavours such as honey, vanilla, and roasted pear. The palate, however, displays a more diverse array of flavours, leaning into the bitter qualities of espresso, the grainy depth of cereal, and the spritely acidity of fresh fruit. It's a whisky complex enough to convince even the most ardent coffee drinkers in your life.