40 Years of Anthony von Mandl's Ascendant Okanagan Wineries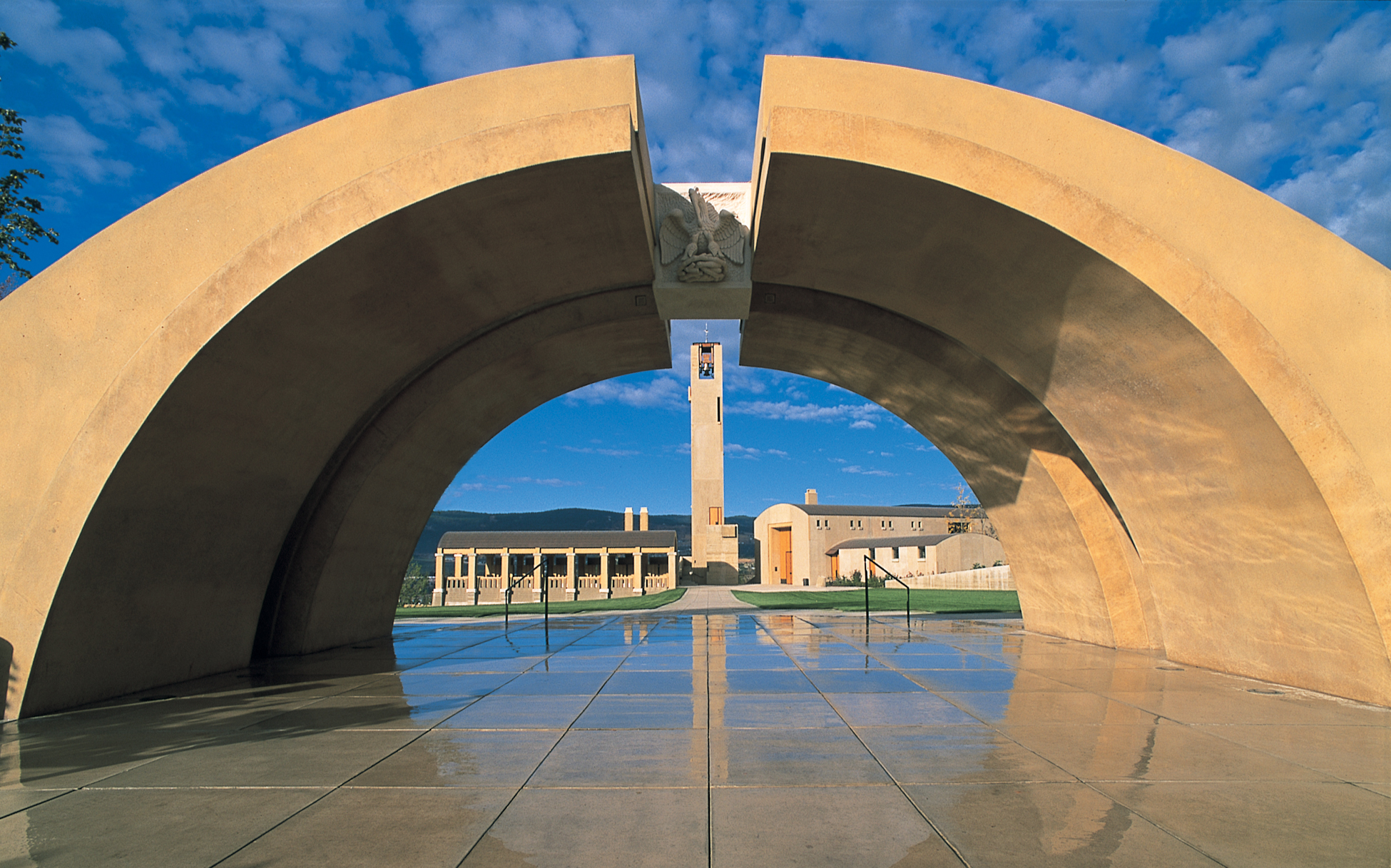 At the age of 22, when many of his fellow graduates were debating whether to do a master's degree or get a job, Anthony von Mandl started a wine agency without a dime to his name. Nine years later, in 1981, he bought a near-bankrupt winery near Kelowna and created Mission Hill Family Estate, which would become Canada's first destination winery. The rest, you might say, is history. But that would gloss over von Mandl's immense achievements, and they are worth noting in 2021, the 40th anniversary of his first foray into producing wine.
When von Mandl bought the winery that became Mission Hill, there were all of five operating wineries in the Okanagan Valley, and the future of the region looked anything but promising to most eyes. "Buying in Napa would have been a better business decision," he says, but he believed the Okanagan Valley could produce great wines and he wasn't interested in being "the thousandth winery" in Napa. Investing his time, energy, passion—and money—in the Okanagan has been "a life's journey. There's no such thing as perfection, no absolute. It's a journey."
The pole star of von Mandl's journey has been his belief that the Okanagan Valley would became one of the world's great wine regions—that he could "lead the region onto the world stage" by making fine wines inspired by the best of Europe. He probably sounded delusional to many people at the time. but von Mandl was vindicated when Mission Hill Grand Reserve Chardonnay 1992, made by John Simes, Mission Hill's chief winemaker for more than two decades, was declared best chardonnay at the 1994 International Wine & Spirits Competition in London. It was the first of many national and international awards von Mandl's wines have won—and, of course, many other Okanagan wineries have since received such accolades in his wake.
Von Mandl acknowledges the value he has gained from sharing knowledge and experience with wine winemakers and winery owners around the world. But he especially notes "the gift I had at an early age" of meeting Robert and Margrit Mondavi, pioneers of the modern Napa Valley wine industry. It was the start of a mentorship with Robert Mondavi, who told von Mandl, "If you tell me everything you know about the Okanagan Valley, I'll tell you everything I know." The similarity of the roles played by Mondavi in Napa and von Mandl in the Okanagan are too obvious to be ignored.
Since launching Mission Hill in 1981, von Mandl has bought CedarCreek, Liquidity, and Road 13 and has opened Martin's Lane. This year he opened the new winery facilities at CheckMate Artisanal Winery, which occupies the site of a winery originally built in the 1990s. Well-known architect Tom Kundig, who designed the stunning structures at Mission Hill and more recently the Martin's Lane winery, is also responsible for the eye-popping facilities at CheckMate. They include a tasting room with floor-to-ceiling windows that offer panoramic views of the vineyards and valley.
Von Mandl's journey with wine continues down many trails, including learning about the soils of the Okanagan Valley and their suitability for specific grape varieties. "We know a lot about what's going on above the ground but not what's going on below the ground," he says. Soil scientists have identified vineyards and plots ideal for a range of varieties, and it has led to some of von Mandl's wineries specializing in distinctly unusual pairings: Martin's Lane makes only rieslings and pinot noirs, while CheckMate produces only chardonnays and merlots.
Still on the subject of soils, von Mandl is leading his properties through the process of being certified organic: all his vineyards will be certified by August 2021. At the same time, he calls organic a misnomer. Organic farming, he says, "is a starting point. It doesn't mean your grapes are better, but it means you're being responsible."
Von Mandl is not just about producing wine. His agency, Mark Anthony Wine & Spirits, represents dozens of prestigious international wineries that include Antinori, Alois Lageder, Ornellaia, and Louis Latour. He also produces beers and spirits. But the Okanagan wineries are a special part of his life, and they give him a commanding presence on the valley's landscape.