Alberta Ballet Debuts a Spine-Chilling Interpretation of Frankenstein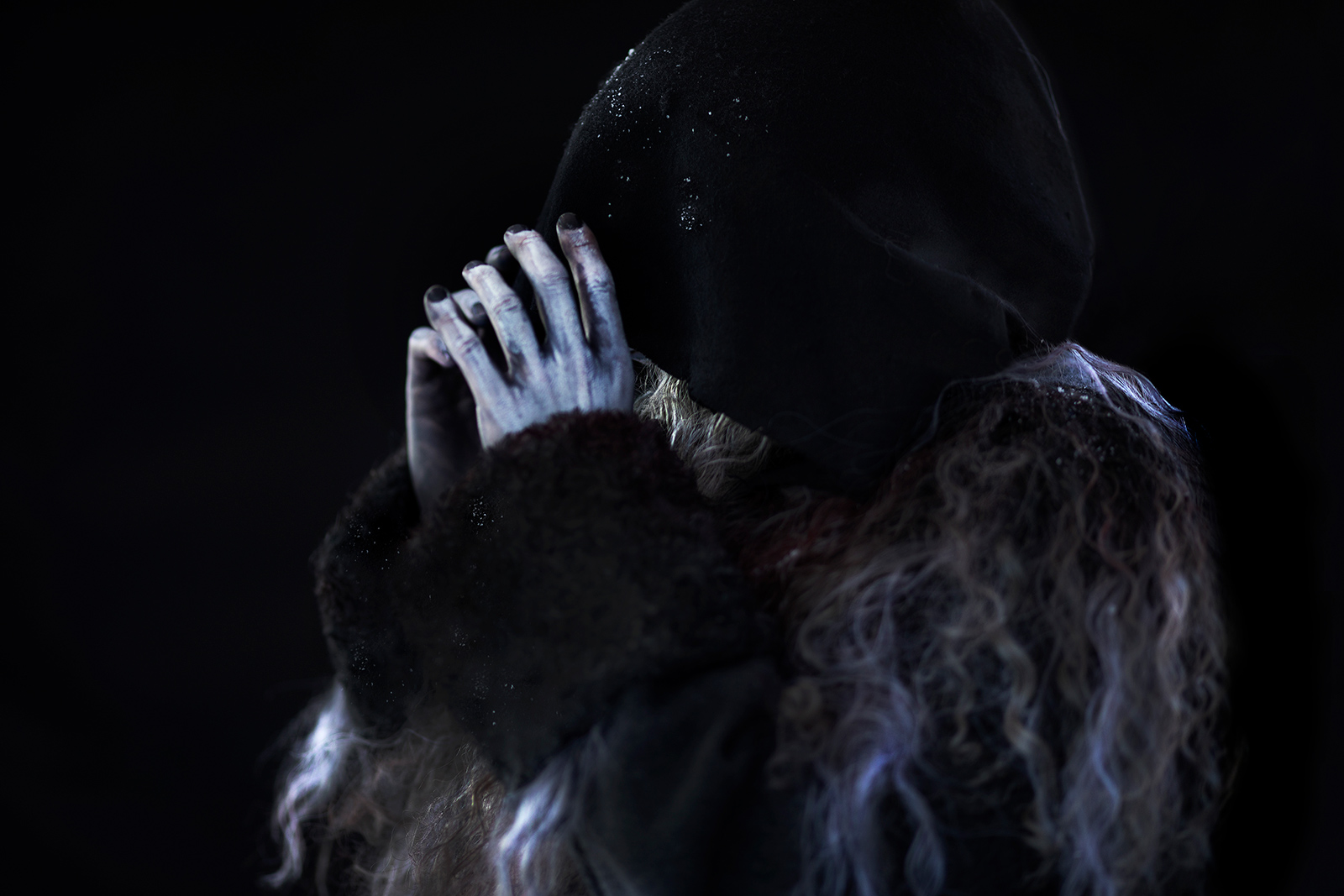 While other female writers of the early 19th century found success in penning romantic poetry or novels focused on a woman protagonist's perspective, a young Mary Shelley shocked readers with Frankenstein—her gruesome tale of the macabre, brimming with dark and unnatural details.
Now, Shelley's horrifying Gothic thriller leaps off the page and onto the stage with Alberta Ballet's highly anticipated world premiere of Frankenstein, choreographed by Jean Grand-Maître. Full of surprising twists, the performance utilizes multi-media imagery and a highly tech-forward approach incorporating six cutting-edge designers, an ambitious set, state-of-the-art projections, and a haunting soundtrack.
Still closely following Shelley's storyline, Grand-Maître dispenses with re-creating period sets and costumes. Forgoing the setting of the novel, the dancer's pointe shoes are planted firmly on contemporary ground. Europe is gone, replaced with West Palm Beach; Ivy League Harvard; isolated, mountainous Jasper; and even onward to the ice and snow of the Yukon.
The most chilling part of the novel is the intensity of waiting for the Monster to strike; the ballet needed to condense a 200-plus-page book, while still evoking the terrifying imagery. To solve this, scenes go digital. When Victor Frankenstein meets his creature, the story unfolds through dance and projection art to illustrate the journey. "The violence is better off-stage [because] the audience can imagine things as far more sinister," observes Grand-Maître. "The real horror is the slow descent into hell."
In the original, the Monster begs for a mate, which Frankenstein ultimately refuses, sending the Monster into an unstoppable fury, eliminating all that is beloved in the life of his maker: Frankenstein's little brother William and then his beauteous bride, Elizabeth, on their wedding night. "Monsters show us our darker shadows, but also the humanity within us," says Grand-Maître.
In most of Grand-Maitre's productions that include crossover forms of dance, classic ballet elements are reserved for the dream-like sequences, while scenes grounded in reality include more contemporary choreography. Yet, in this case, scenes that include Frankenstein's Monster are choreographed with contemporary dance. "The creature is very powerful. He can scale mountains, yet is pieced together in a very discombobulated way," notes Grand-Maître. As the Monster evolves, so too do his movements. "When the creature starts out, I have him on the floor, like a lump of clay, before he starts slowly moving," Grand-Maître explains.
Described by the company as a "fairy-tale for adults," it's not a ballet for the squeamish. It's a spine-tingling horror story with a premise that is still relevant today, as technology continually pushes forward to new realms of experimentation. "The audience is going to relate to the technology," says Grand-Maître, who sees Shelley's original themes reflected in the advance of artificial intelligence, stem cell research, and cloning.
With ghouls and goblins running amok, Halloween is the perfect time to see this production of Frankenstein—featuring the most multi-faceted Monster ever created—which audiences can appreciate on a visual, intellectual, and literary level.
Frankenstein plays in Calgary October 23rd–October 26th and in Edmonton October 31st–November 2nd.
_________
Never miss a story. Sign up for NUVO's weekly newsletter here.