A Luxurious Electric Speedster Delivers Unprecedented Performance and Range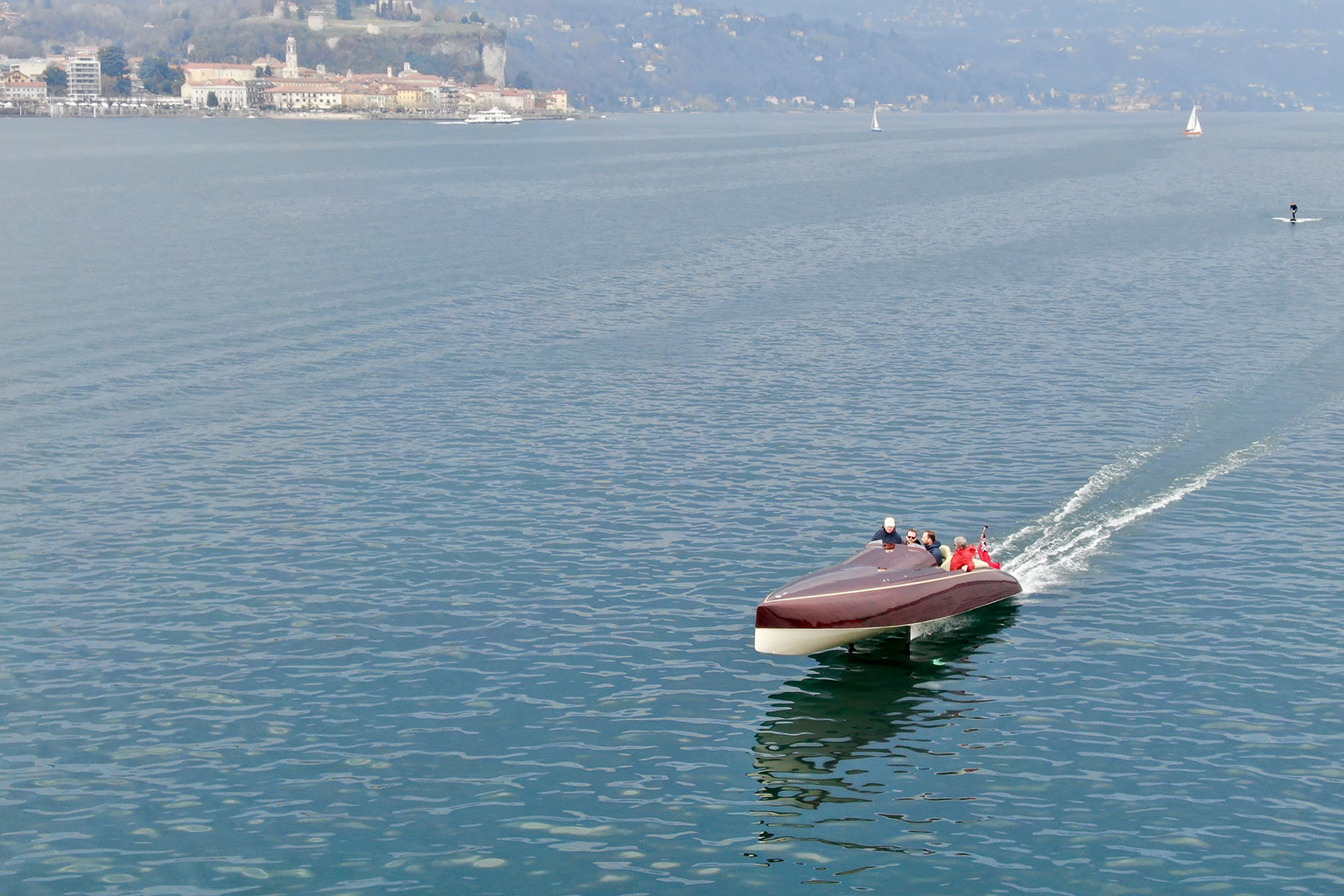 Its name may be a mouthful—officially, SpiritBARTech35EF, styled without spaces—but the result of Spirit Yachts' new partnership with BAR (Ben Ainslie Racing) Technologies and its America's Cup design expertise is already raising eyebrows with what the two firms claim is the world's fully electric luxury yacht capable of delivering a range of 100 nautical miles.

That's a legitimate milestone, given that fully electric yachts in that 40-foot size class have historically tapped out at around half that distance, only getting there to begin with by crawling along at a turtle's pace. Even Candela's world-beating C8 electric hydrofoil, announced in January at the 2023 Consumer Electronics Show, achieves a range of less than 60 nautical miles at speed. Yet the new SpiritBARTech35EF flies along at a crisp 22 knots for the full 100 miles thanks to its use of innovative design and America's Cup–style foiling technology.





At wide open throttle, its lightweight, 107-horsepower-equivalent HPM-400 electric motor and bespoke 120-kWh battery pack will push this day yacht along to a top speed of 28 knots, albeit with a corresponding reduction in range. But this yacht is less about absolute speed than getting there in style.

The collaboration between Spirit Yachts and BAR Technologies represents the best of British engineering in the same mould as the radically advanced Cosworth-Lotus Formula One cars of the 1960s. Operating in Ipswich on England's east coast, Spirit Yachts is described as the world leader in modern classic yacht design and build. Portsmouth's BAR Technologies is renowned for its work for the British America's Cup team, combining its leading expertise in fluid dynamics and naval architecture to squeeze every ounce of performance from any given hull.

Yet another British tech firm—Equipmake in Norfolk—provides the powerful and silent electric drivetrain that gives this yacht its get-up-and-go. Combined, the three companies sought to advance electric yachting in meaningful ways, and they've succeeded admirably.

The SpiritBARTech35EF reveals a bit of a Back to the Future personality in its eco-friendly approach to yachting, mixing ultramodern technology with time-honoured craftsmanship. Like yachts of old, its 35-foot hull is built from wood, the original sustainable building material. Yet it incorporates clearly modern titanium and carbon fibre throughout to create a structure that weighs just 2,205 pounds, leveraging every available bit of bleeding-edge tech refined through extensive lab research and real-world experience gained through international competition.


Three retractable foils lift the hull clear of the water at speed, substantially reducing drag and allowing the remarkable 100 nautical mile range. What's more, by holding the vessel above the waves, the effects of choppy seas are virtually eliminated, giving the yacht a flat, smooth ride when other boats are bouncing up and down in the swells.

So the yacht earns top marks for high tech. It also scores highly above the waterline, with an open cockpit configuration that seats six people in opulent luxury. The pilot and navigator enjoy ergonomically designed and beautifully upholstered side-by-side bucket seats, each with flip-up bolsters for greater comfort when operating from a standing position. Astern, a wraparound U-shaped settee surrounding a rectangular, pedestal-mount table accommodates up to four guests, who can kick back and enjoy an afternoon limoncello, assured that waves have no chance of tipping the stemware. With no noise, no fumes, and no emissions, the SpiritBARTech35EF lets nothing get in the way of enjoying life.

And that includes EV range anxiety. Spirit Yachts' new fully electric foiler seriously raises the bar on electric hydrofoil performance. While no decision has yet been made on whether the proof-of-concept prototype will find its way into production, substantial interest from prospective buyers around the world brings hope that it might.

Perhaps even with a name befitting such a long-legged beauty.