A Furla Boutique Opens in Toronto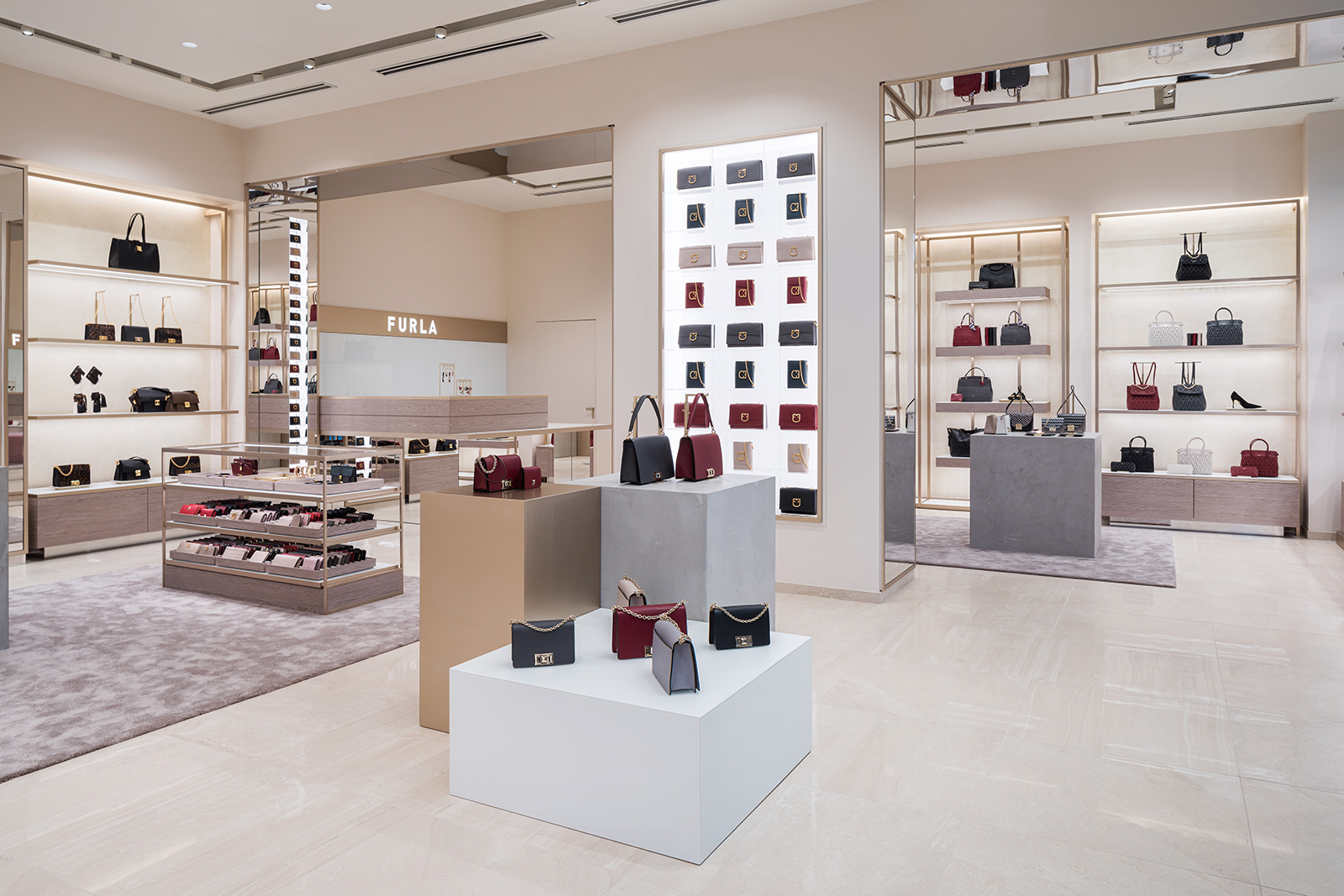 Along the southern corridor of Toronto's Yorkdale shopping centre, there are boutiques from a host of storied fashion labels such as Gucci, Fendi, Brunello Cucinelli, and Bottega Veneta—all of which have opened in the last five years. As of this month, you can add Furla to that list of must-visit Italian shops in the north Toronto luxury mall.
Furla—which is not as well-known in Canada compared to other Italian fashion houses, despite celebrating its 90th anniversary in 2017—is an "accessible luxury" label notable for its beautifully crafted handbags (in recent years, the brand has introduced a limited selection of footwear and jewellery, both of which are available at the Yorkdale location).
"[Furla is] inspired by the contemporary Italian lifestyle, by the soul of the streets of Italian cities and through the lens of Milan and Bologna, where the [Furla] home offices are," says Carole Teitelbaum, president of Halcyon Brands Inc., the Montreal-based company behind Furla's Canadian debut.
The Furlanetto family launched the accessories label in Bologna in 1927; today, its headquarters remain in that city, and the majority of the collection continues to be made in Italy. "I love the fact that it's a family business, and has been for over 90 years," says Teitelbaum. "In this world of acquisitions and mergers, Furla has stayed true to the fact that it's a family business … the founder's granddaughter is still running the business day to day."
The elegant, 1,495-square-foot boutique is decorated in a soothing, warm-neutrals palette edged in pale-gold metal accents. "From the beautiful terrazzo floors to all the elements of the metal and the painted glass and the lighting," it's about creating a "warm and comfortable" shopping experience, says Teitelbaum.
At the Yorkdale boutique, there's a small selection of shoes, silk scarves, and minimalist, gold-tone jewellery. But the highlight pieces are Furla's sleek handbags and small leather accessories. Look for the styles featuring standout hardware emblems such as the brand's new stylized F monogram and Furla Arch symbol.
_________
Never miss a story. Sign up for NUVO's weekly newsletter, here.