Joss Stone's Total World Tour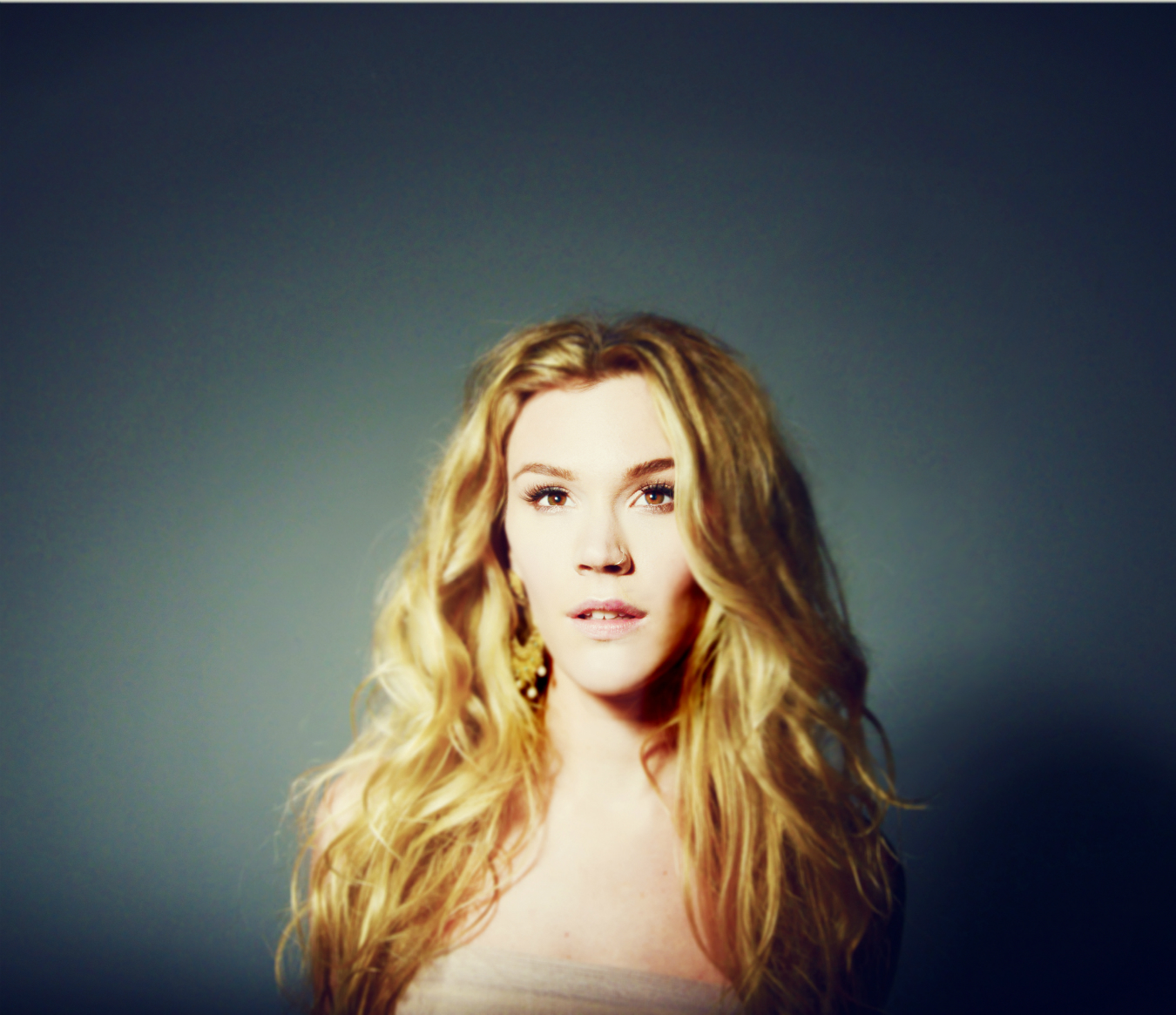 Dancing across the stage, long blonde hair twirling, and barefooted no less, Joss Stone is a mesmerizing presence at Montreal's Métropolis club.
The 28-year-old from Devon, England returned to Canada with her six-piece band for the Festival International de Jazz de Montréal 2015 delivering an array of hits like "You Had Me" and "Fell In Love With A Boy" which have helped her sell more than 12-million records worldwide.
And those figures will only rise when she releases her seventh studio album on July 31: a reggae inspired R&B record "Water For Your Soul". Stone credits hanging out with Damian Marley in Los Angeles as the impetus to explore these sounds, and she has set an ambitious target of completing what she calls a "Total World Tour": gigging in every single country on the planet.
Stone has sung duets with such musical luminaries as Elton John, Sting, Mick Jagger, Annie Lennox, and Melissa Etheridge, and won a Grammy with John Legend. But fame and fortune comes with a price. Four years ago she was the target of a chilling kidnap/murder plot. Fortunately, the villains were caught and they are serving jail time.
"Was that four years ago now? Goodness me," she declares. "It kind of affects you in that you lock the door instead of leaving the door open. Things like that. You know I don't sit up at night rocking. I can't live my life like that. I have to continue on and keep positive and hope that people don't try to kill me anymore. What can you do? Not a lot."
Recently, however, Stone's full focus has returned to the world tour and checking countries off her list. "I was in Japan [recently]," she recalls. "'How the hell did I get here?' And I realized the answer to my question was 'I am here because I make music and that is the only reason I am here. That's how I can connect with these people. I thought, 'You know what? Let's do a gig in every country in the world.'"
Not without its challenges, the tour has forced Stone to get creative with her scheduling, such as the time she visited Africa last fall. "There was one moment in Swaziland that was amazing," she says. "We were going to be in Lesotho, which is pretty close. I said 'can you sort out of a gig in Swaziland?' And they said 'you know what Joss? There is absolutely nowhere that you can play at all, nowhere.' Luckily we found this venue [called] House on Fire and oh, my god, it was like walking into Aladdin's cave," says Stone. "It was the most unusual venue I have played in my life."
Two days before the joyful Métropolis gig in Montreal (which was filled to capacity), she played a show in Liechtenstein, taking her tally to 44 nations. "We have done it in bits and bobs," she laughs. "It's kind of hard to make it work—there are so many countries where it costs such an amount of money to get there. I try to make it works so it's not too ridiculous. And when I can have my full band, I do."