Hana Shafi Tackles Mental Health, Body Positivity, Racism, and More in Her New Book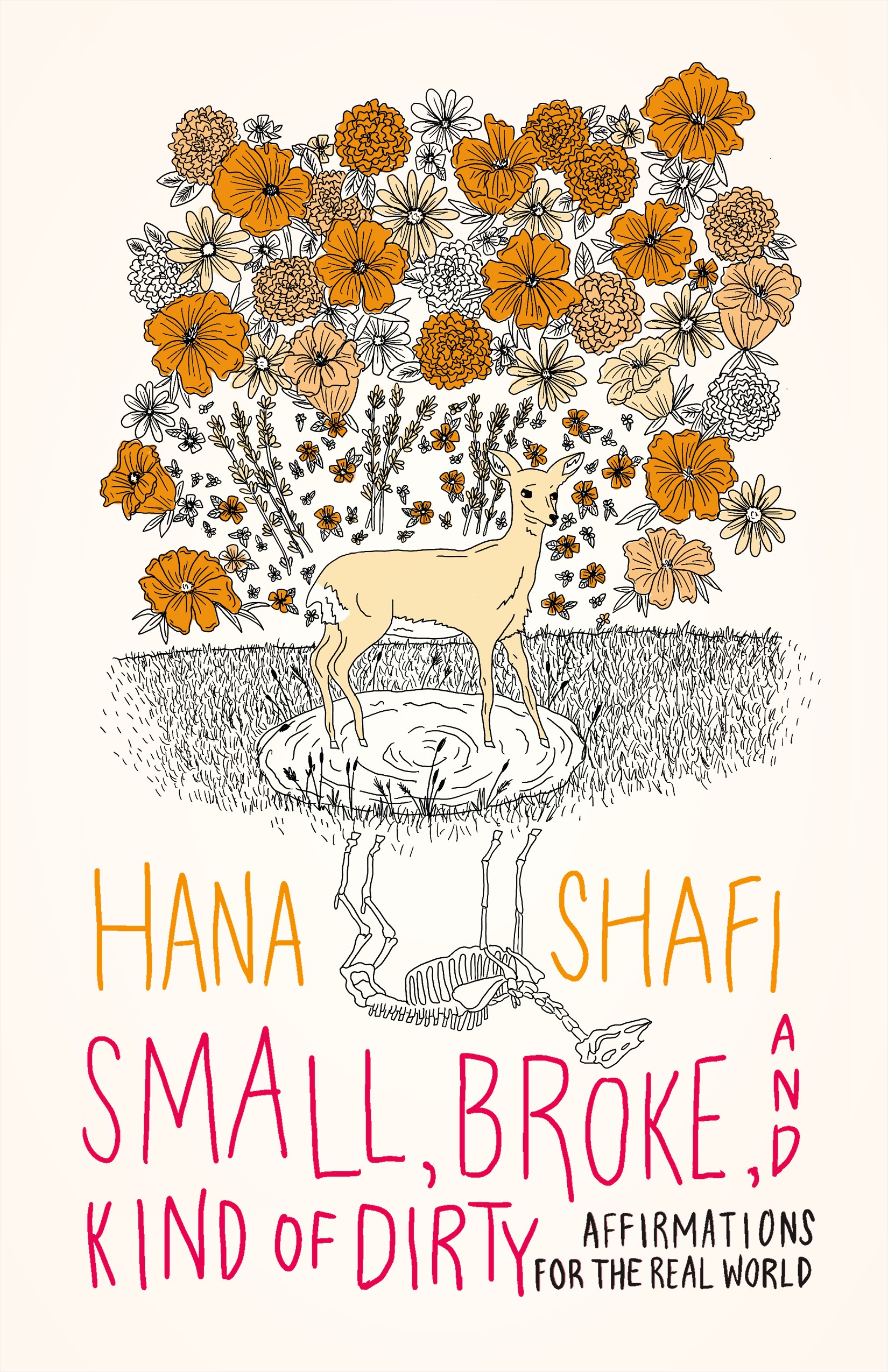 Affirmation poetry is a suspect art form that was able to grow in an era of Instagram. A beautiful typeface and minimal words with painfully relatable rhetoric tell readers what they are doing is perfect. This is about everyone, for everyone. It's a uniquely millennial perspective and one that has had its fair share of support and skepticism. But what about when it is combined with art, colour, and context? When simple statements of positivity are used in tandem with illustrations and then deeper, more complex explorations of personal experience, something new is created.
Hana Shafi rose to prominence on Instagram with her affirmation art series posted under the name Frizz Kid. Her drawings, which started as a therapeutic exercise during university, became bright spots on social media for many, but crucially she never sought to represent any other experiences but her own. "Sometimes it's really easy when we're speaking, especially about things like wellness and mental health, to come off as a position of authority and start speaking for everyone as if you're the expert. We see that so often on social media," she says.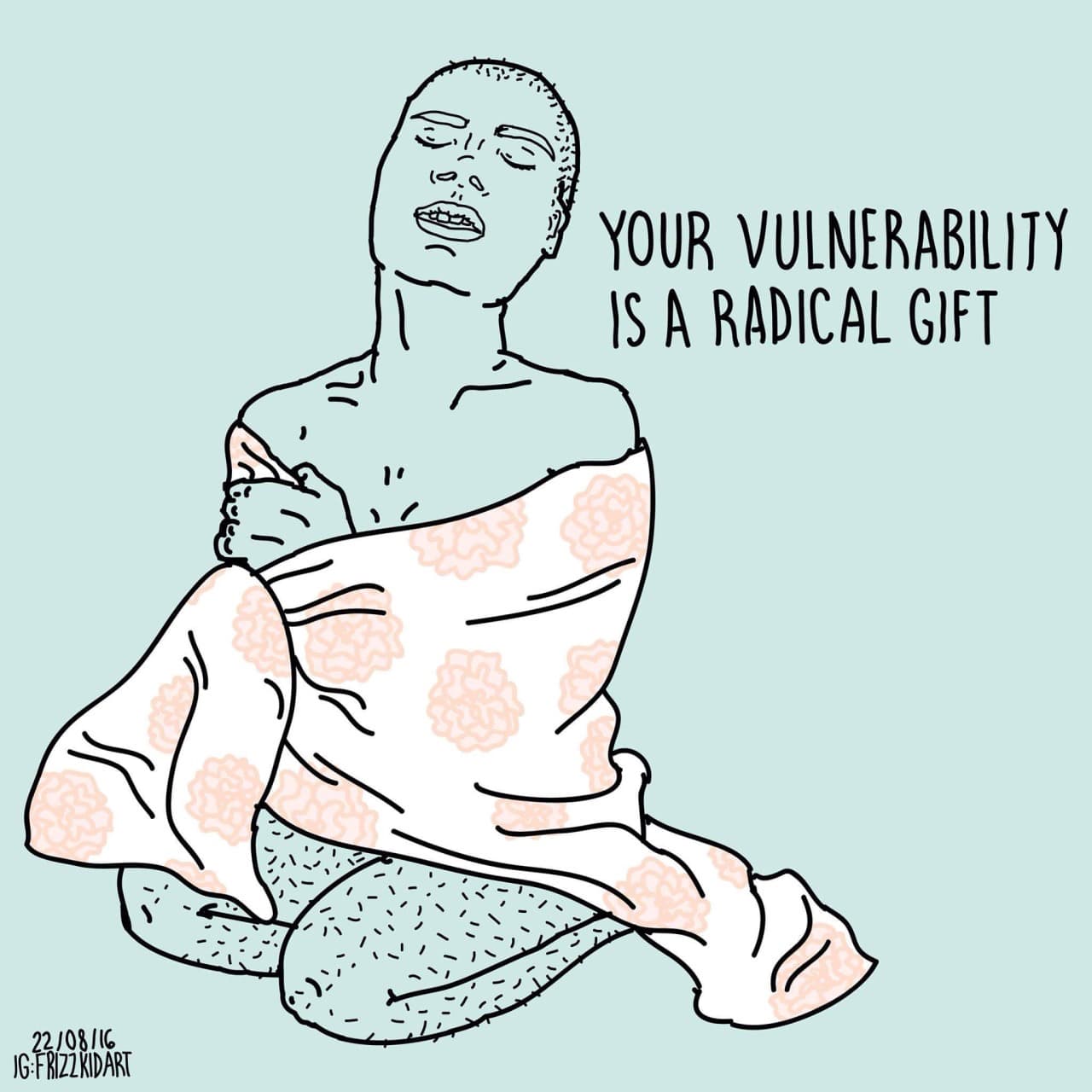 "I can't speak for communities I'm not a part of, or identities that are not mine, and so I need to focus on the personal," she explains of her work. "You may find it relatable, but you may not find it relatable or helpful at all, and that's also okay because the experiences of women are diverse, and our stories are diverse, and they should be."
Her latest book, Small, Broke, and Kind of Dirty: Affirmations for the Real World, is a collection of personal essays relating to body positivity, racism, mental health, and gender. Shafi uses her affirmation artwork series to bridge visual connections between the words and mark chapters as she moves through the anecdotes. The visual component also allows her to create space for different body types and express her perspective in ways that she can't in words. "I think for me it was about showing that body positivity is a political thing and it needs to sort of remain a political movement," she shares. "I think that for most millennials, we started discovering this body positivity movement, and then as it started to gain a little bit of more widespread attention, it started to become this sort of like commodified thing so now we have major beauty and clothing brands using body positive to sell their products."
A lot of what Shafi writes and draws comes back to her perspective as a millennial woman of colour. Her first book of poetry, It Begins With the Body, explored the same themes and first gave her the opportunity to "unite the two mediums and make them flow." She drew illustrations specifically for the poetry that were just as much a part of the narrative. And she's been creating that way ever since. "It now it feels very natural to have them together. I can't really imagine pulling those two mediums apart now because they kind of just seem like part of a larger thing."
Shafi is concerned that mainstream body positivity sanitizes and whitewashes the deeper political undertones in favour of making it a feel-good movement. Her affirmations, while positive, also acknowledge the real-world implications of living in a brown body. "There is real systemic discrimination against certain types of bodies. It's more than just a self-esteem issue."
In the book Shafi touches on how plus-sized bodies are targets of violence, less likely to get hired, are usually paid less, and how toxic society can be. Her work seeks to ground body positivity in personal relatable stories while also bringing attention to the fact that, "yeah this is actually a radical movement and it's not just a feel-good slogan that people should just forget about in a couple of years, it's real revolutionary work."
Body positivity is only one facet of Shafi's journey but it is an important one. As she puts it, "a lot of times when we talk about desirability, and we talk about about mental health and wellness rhetoric, we forget that race is still a key factor here." Small, Broke, and Kind of Dirty brings together all those factors through Shafi's lens which is one very much connected with race.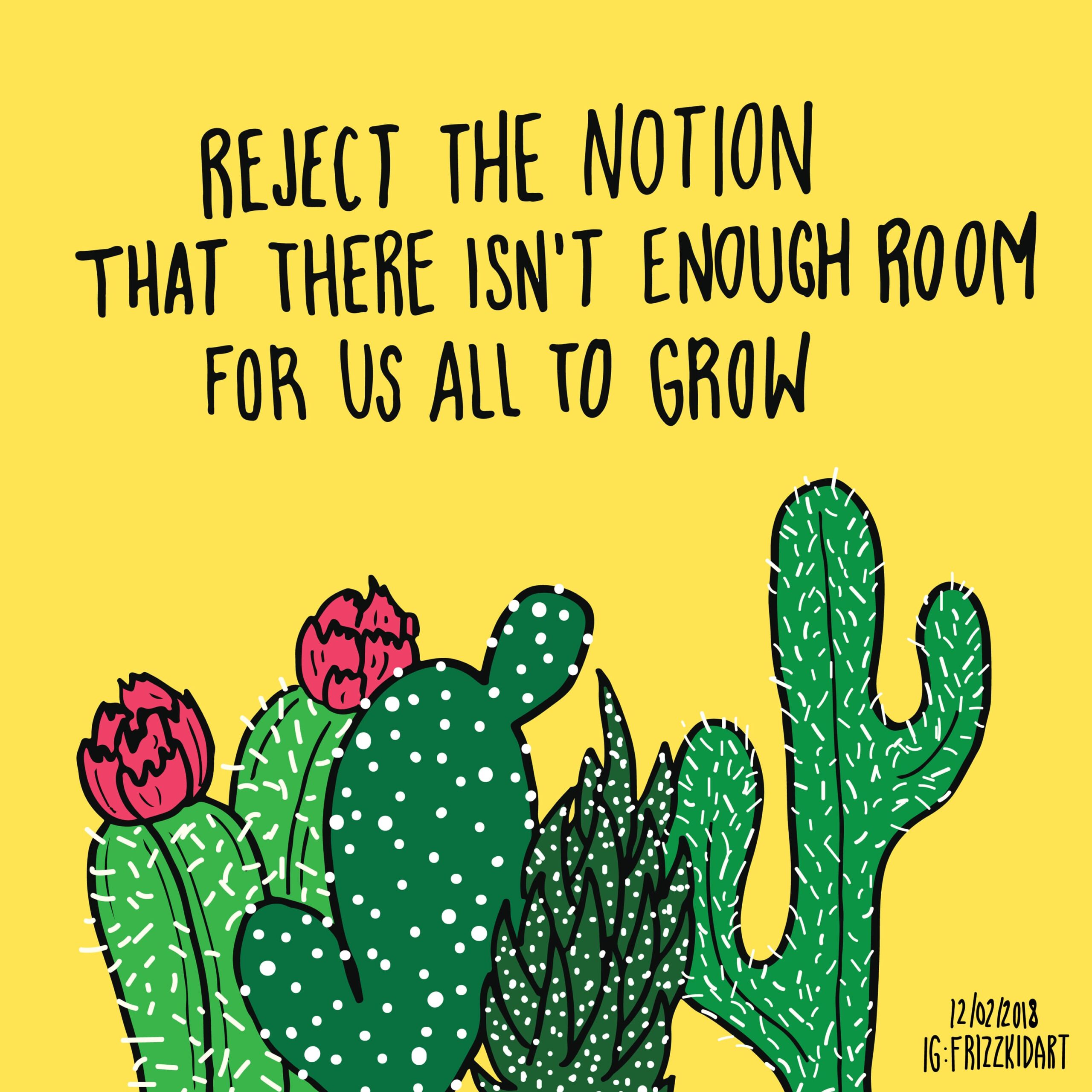 Her artwork will be reposted on Instagram with buzz words like "positivity" "wellness" and "self love" but Shafi warns that a lot of those are whitewashed. "We are seeing them commodified by a lot of white feminists and I think people forget about the intersection of race when we're talking about self love, body positivity, and mental health. It matters." She says that "when we turn things into slogans we forget about those various intersections and race tends to get forgotten." And at that point, it is no longer feminism, it is no longer a moment, it becomes advertising.
_______
Never miss a story. Sign up for NUVO's weekly newsletter here.