Starting Over: Stories by Elizabeth Spencer.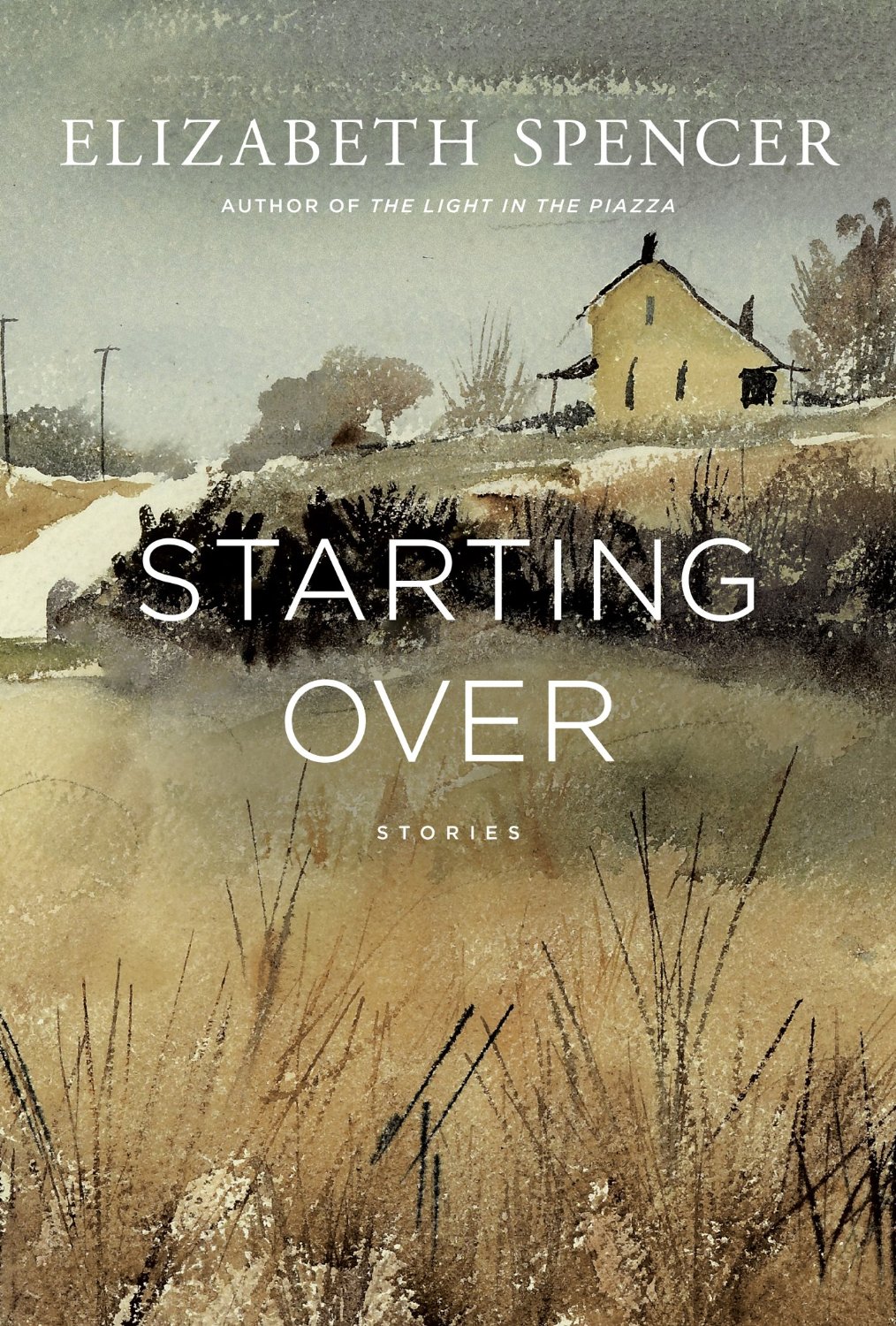 It is nearly inevitable, when discussing writer Elizabeth Spencer, to avoid remarking on her extensive career; the 92-year-old's first novel came out in 1948, and she has published works in every decade since. But that is a fact wholly ancillary to her most recent publication, a book of nine short stories titled Starting Over. Throughout the collection, Spencer breaks down the profound intricacies of all that is family—or what she refers to as "the whole flawed fabric of human relations" in one story called "Sightings".
If family provides a theme, then it is shaped and marked by the "starting over" of the title. People move and visit, fight and reconcile, but often in the spirit of a quest for a new beginning. In "On the Hill", the enigmatic Daugherty family moves into town and quickly becomes popular ("they gave wonderful parties") before descending into a vague obscurity, while the last story in the book, "The Wedding Visitor" describes protagonist Rob Ellis's visit with relatives, where nostalgia comes to jarring life in the house where he spent many childhood summers.
One of the best here is "Blackie", which tells of a quiet dark that's present in an otherwise apparently normal family. Its focus is Emily, whose second marriage has been mostly happy, despite a slightly chaotic household (as a result of her husband's three sons). A phone call from Emily's ex-husband (who says that he is dying), and then a renewed acquaintance with her son from her previous marriage, results in a latent but very present conflict. Indeed, part of what makes these stories so effective is that hinting suggestion of other layers, both darker and brighter, but always familiar. Such is the case with families, where familiarity so often breeds not necessarily contempt but certainly a subtle angst.