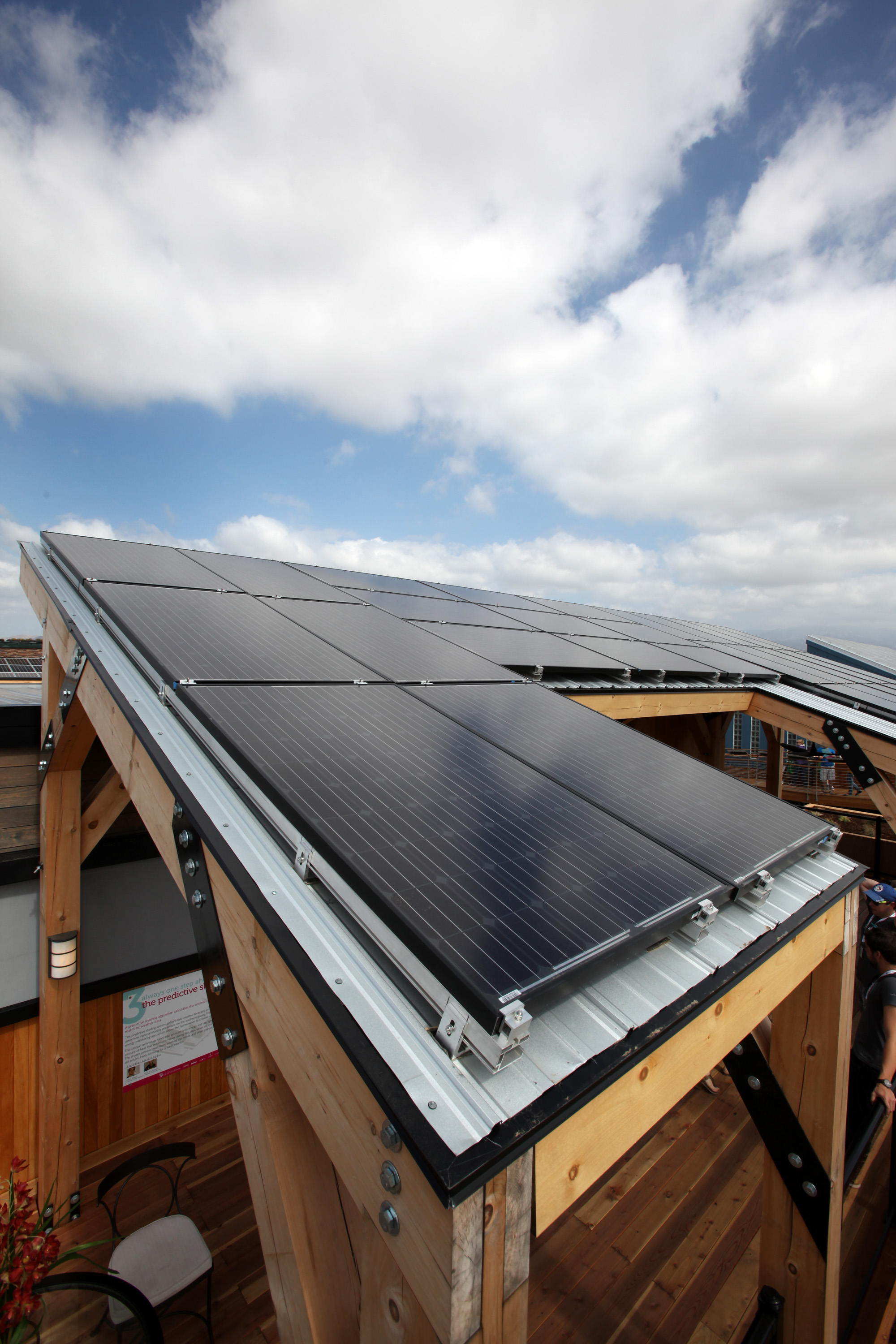 The United States Department of Energy wants to solve the world's energy problems—one sunbeam at a time.
Held every two years, the Department's Solar Decathlon is a design competition that celebrates the latest in clean-energy home building practices in an attempt to show both home builders and homeowners how good green can be.
Unlike other sustainability competitions, the solar decathlon isn't just a showcase for techies and geeks: architecture counts as much as efficiency, and livability as much as engineering. While energy usage is an important criterion, winners are judged fully on 10 categories (hence decathlon) ranging from affordability to market appeal to communications prowess. The ultimate goal: to judge entries not only by their impact on the earth, but also by their impact on the pocketbook.
This year's competition, which ran October 3 to 13, brought 20 student teams to Orange County, California. Team Austria, from the Vienna University of Technology, took home first prize for its Living Inspired by Sustainable Innovation house, coupling an open-concept, Scandinavian design aesthetic with eco-friendly features: an in-house vertical herb garden draws from a rainwater reservoir; a heat-recovery shower tray reduces the energy demand for hot water by almost one-third; and a whole bank of photovoltaic panels on the roof generate a power surplus, which can be used to run electric bikes or vehicles.
Other winners include the University of North Carolina at Charlotte, whose UrbanEden design took home the people's choice award, along with our very own Team Ontario, a dream team of students from Queen's University, Carleton University, and Algonquin College, whose Echo house took home full marks for engineering, energy balance, and hot water usage. On the energy front, however, everyone was a winner: every house in the competition was able to produce more energy than it consumed.
If there's one thing the past decade has taught us, it's that when it comes to fixing climate change, it's not knowledge that is holding us back—it's cash. Rightly or wrongly, homo economicus votes with his wallet. The moment homeowners realize solar panels and heat-recovery appliances can actually pay the bills is the moment when such features move from the pages of science fiction novels to the pages of the home improvement catalogue. In this, the Solar Decathlon is a small ray of sun.
 Photos by Jason Flakes/U.S. Department of Energy Solar Decathlon.