David Harbour Marries Lily Allen in Las Vegas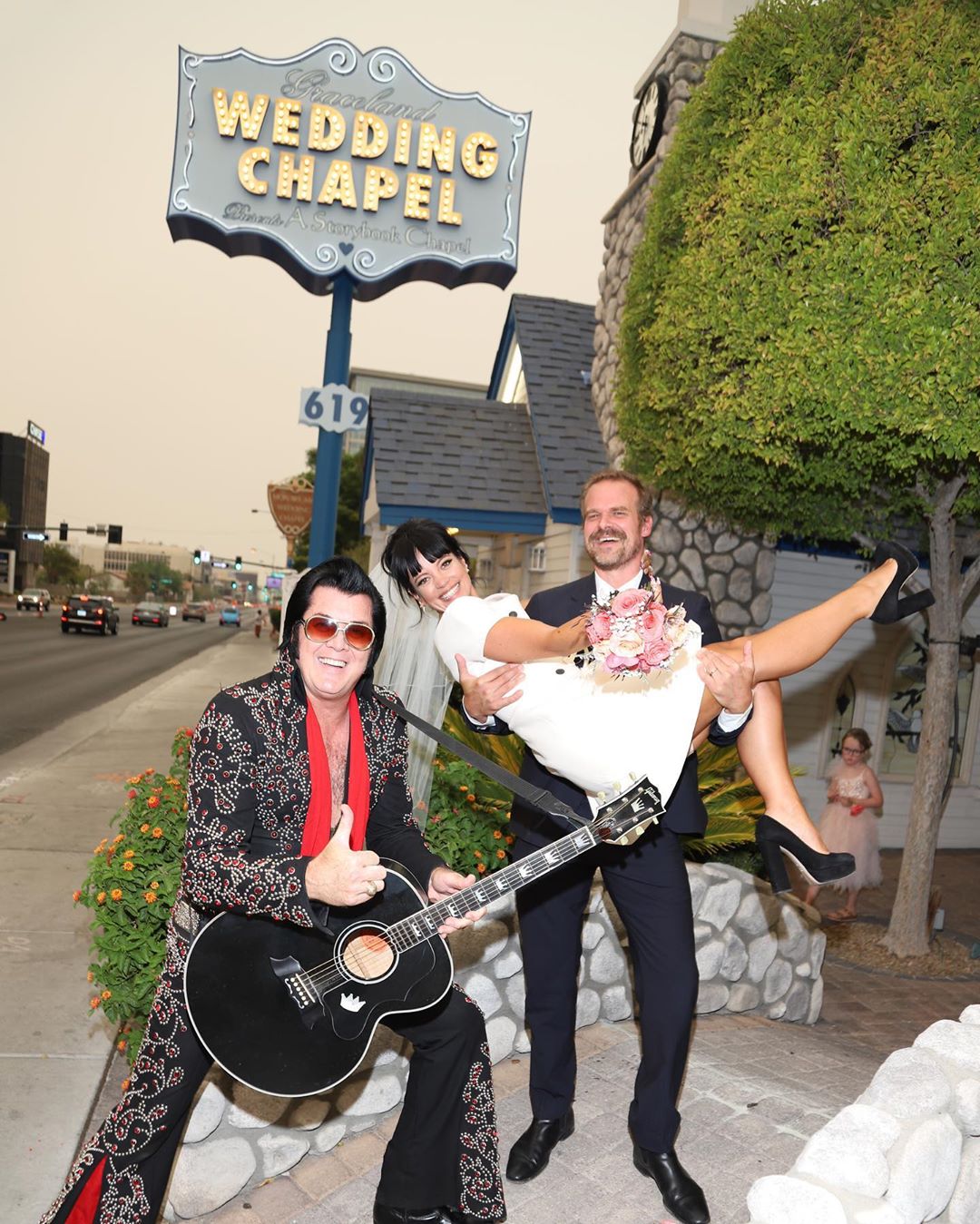 In an apocalyptic scene that matches the tenor of Stranger Things, the hit show in which David Harbour plays Chief of Police Jim Hopper, the excited couple got married at a famous shotgun wedding chapel in Las Vegas.
The red skies, buildings on a crumbling Las Vegas strip, and a famous Elvis impersonator contrast with Harbour's trim suit and Lily Allen's belted Dior dress. Smiles abound, despite the setting, making one believe that the couple just could not wait any longer to be wed.
In his Instagram post, Harbour remarks on the irony of the scene, writing "In a wedding officiated by the king himself, the people's princess wed her devoted, low born, but kind credit card holder in a beautiful ceremony lit by the ashen skies courtesy of a burning state miles away in the midst of a global pandemic. Refreshments were served at a small reception following."
By refreshments he means the iconic In-and-Out burgers, which adds to the lightheartedness that Harbour is known for.
The wedding wasn't the grand statement we are use to from celebrities, and given the circumstances, this could make it the classiest wedding of the year. Let's just hope there were no fireworks at the reception.
Check out our interview with Harbour here.
_________
Never miss a story. Sign up for NUVO's weekly newsletter, here.