Silk has been around for thousands of years. Its trade impacted global economic and cultural development. It's been used to make everything from parachutes and stockings to sutures and bicycle tires. It's even popping up in personal-care products that claim to offer benefits for your skin and hair.
The jury is out on these claims—dermatologist Dr. Aegean Chan says there have been no published studies that support them—but the theory isn't completely crackpot. "The cellulose in cotton fibres attracts water and is more absorbent than the proteins present in silk fibres," she says. "This is likely the reason, in addition to decreased friction, for observed reduction in hair frizziness with the use of silk pillowcases rather than cotton." Lower friction is also said to produce less overnight tangling.
When it comes to your skin, the idea is that silk absorbs less skin-care product from your face than other fabrics do so you're less prone to overnight dehydration and your products will work harder for you, but again, Dr. Chan says there isn't solid research to back that up. In her opinion, the biggest way your pillowcase could affect your skin is by harbouring bacteria, so the best thing you can do is wash your bedding frequently—whatever it's made of.
All that said, the luxury factor of silk is undeniable, which is why it's woven its way beyond pillowcases to accessories like eye masks, hair wraps, scrunchies, and bands. Here, six to try.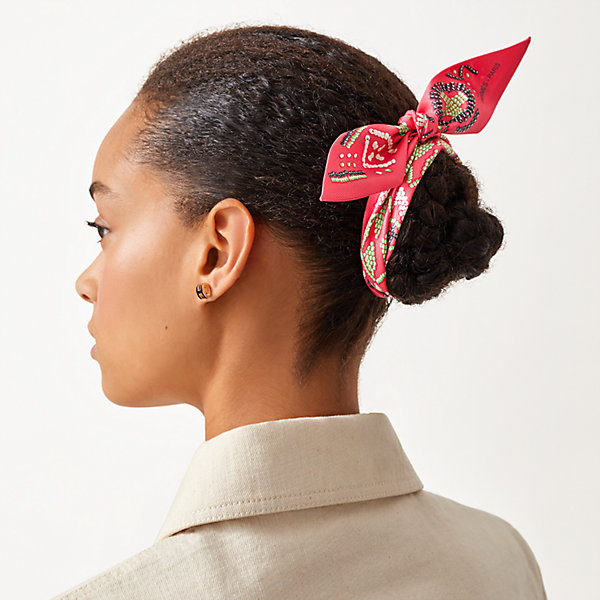 Hermès Kelly en Perles Twilly
The French brand's twillies can be used to decorate the strap of your Birkin and used as a choker or bracelet, but they're best used in place of a hairband or ribbon. This red one is from the fall-winter 2020 collection and is 100 per cent silk.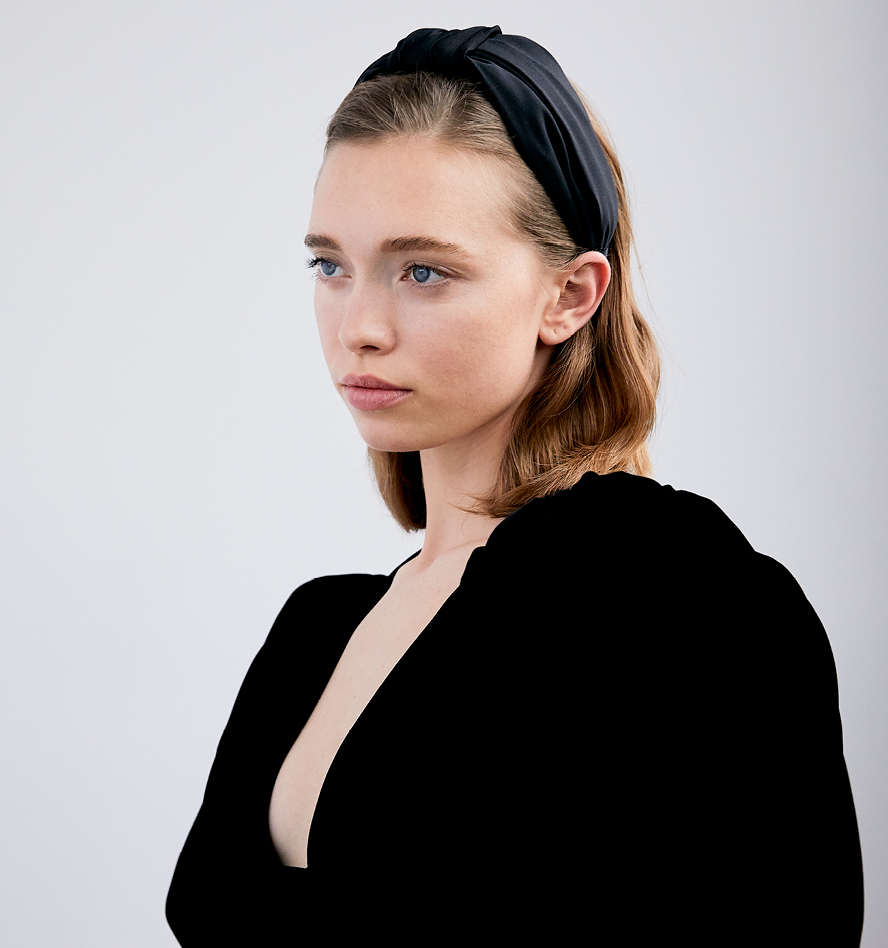 Jennifer Behr Fanny Headband
The most elegant way of holding back overgrown bangs is this headband made from substantial, textured silk faille. Like all the U.S. brand's accessories, it's handmade, hand-dyed, and built to last.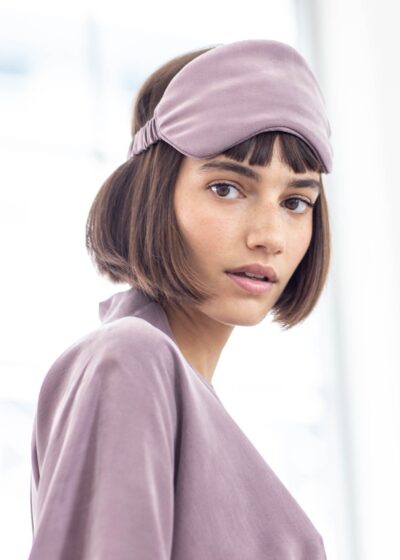 niLuu Vegan Silk Sleep Mask
Silk may be good for hair, but it's bad for silkworms. Enter this new vegan silk brand, which uses cupro—a regenerated cellulose material—and puts it through a patented process by a traditional silk weaver so it feels like the real deal. Its sleep masks block out excess light so you get more quality sleep, and the product is biodegradable and filled with recycled polyester.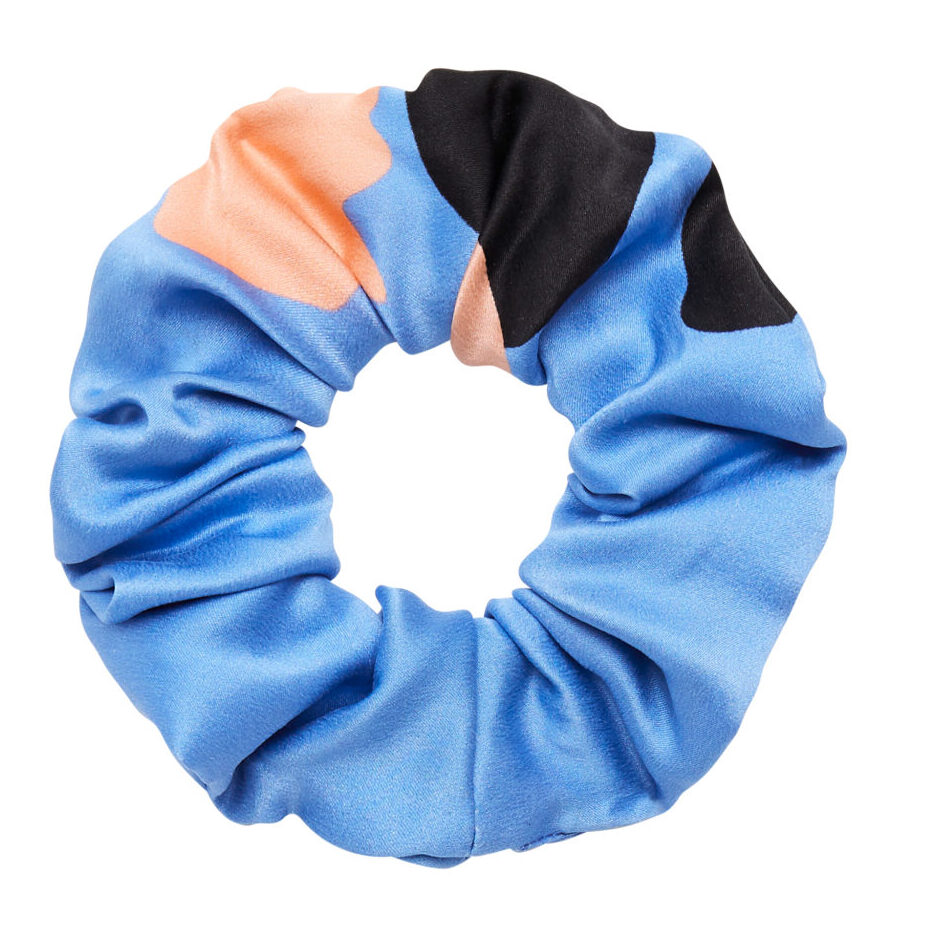 Silk Laundry Scrunchie
This five-year-old international brand has roots in Canada and specializes in all kinds of silk products. The scrunchies come in vivid colours, including this blue Warhol-inspired design.
Silke London Hair Wap
Curly-haired people suffer more than most from dehydration, which is why they're sometimes advised to wear a hair wrap or bonnet overnight. The British brand behind this one says that using its silk wrap can also cut down on how many styling products you use, so it's a time-saver and good for the planet, too.
Slip Pillowcase
This pillowcase is machine washable—a must for something you're going to use every day. And it comes in multiple colours to match your bed linen, including this marbled design.
_________
Never miss a story. Sign up for NUVO's weekly newsletter, here.