GET INSPIRED WITH NUVO AND DAVID SUZUKI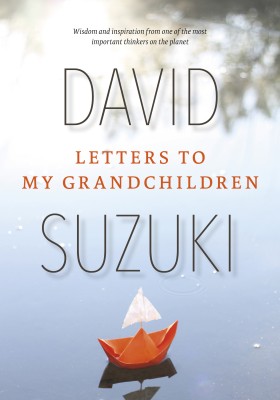 For $99, receive a three-year subscription to NUVO and David Suzuki's latest book, Letters to My Grandchildren (combined value: $231).*
For $59, receive a one-year subscription to NUVO and David Suzuki's latest book, Letters to My Grandchildren (combined value: $98).*
The most personal of his books, Letters to My Grandchildren includes stories from Suzuki's own remarkable life. In these inspiring letters to his grandchildren, David Suzuki speaks passionately about their future. As he ponders life's deepest questions and offers up a lifetime of wisdom, Suzuki inspires us all to live with courage, conviction, and passion.
Already a subscriber? RENEW NOW.
Looking to purchase a single issue? Visit our ARCHIVE.
*Prices include all applicable taxes. Exclusive subscription offer available to Canadian addresses only, and expires November 15, 2015. Limited to one subscription per person. Letters to My Grandchildren sent once payment is received in full. NUVO does not rent or sell subscribers' information.