An idyllic Mediterranean exile.
As far as banishments go, Napoleon Bonaparte's 300-day confinement on the island of Elba off the southern coast of Tuscany was a curious choice. In April 1814, the deposed French dictator was sent packing to this unspoiled paradise dotted with vineyards, olive orchards, thick pine forests, hidden coves, and mountains offering spectacular views of the Tyrrhenian Sea. Today, Elba remains an idyllic spot for (self-imposed) exile.
For solitude seekers, the island's Robinson Crusoe siren call is irresistible. Shaped like a fish's body with its bony head pointed toward Corsica and its tail at the Tuscan coastline, Elba's jagged spine drops off precipitously toward a series of rocky shorelines containing crescent beaches—many only accessible from the sea—where few visitors venture.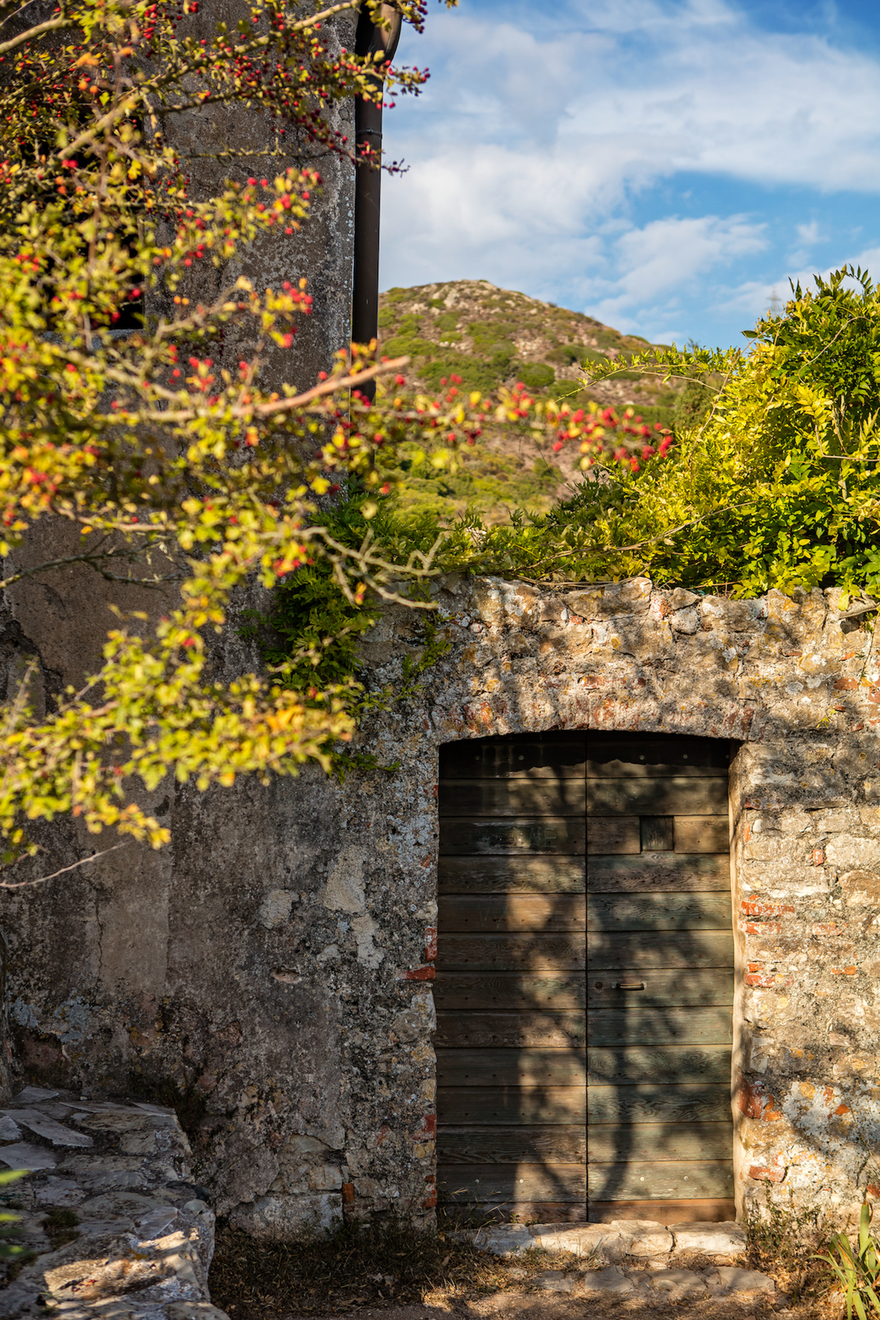 A major source of ores and minerals since antiquity, Elba's mines once supplied the metal forged into Greek and Roman swords. It wasn't until after World War II that prescient planners began to shift the island's economy from mining to tourism. Today, traces of this metallurgical past remain in many abandoned mining sites, some still containing precious beryllium, aragonite, quartz, and orthoclase.
Today, Elba remains an idyllic spot for self-imposed exile.
Elba's main town of Portoferraio (Port of Iron) is still dominated by a 16th-century Medici fortress, a reminder of the invaders—everyone from Etruscans, Romans, and Ostrogoths, to Barbary pirates, and French, British, and Tuscan forces—who have occupied the island over the centuries. Arriving by ferry from the mainland, I set out to explore in a lemon-yellow Fiat Punto convertible hired from a harbourfront agency called Rent Chiappi.
Elba's drier, emptier, and altogether wilder western half offers particularly stunning seascape vistas as I navigate the narrow road hugging its steep coastline. White sand, black volcanic rock, and tide-polished stone beaches beckon beneath the granite cliffs. My brief hike along a gentle trail connecting the timeless seaside villages of Chiessi and Pomonte reminds me of the settings in the 1994 film, Il Postino.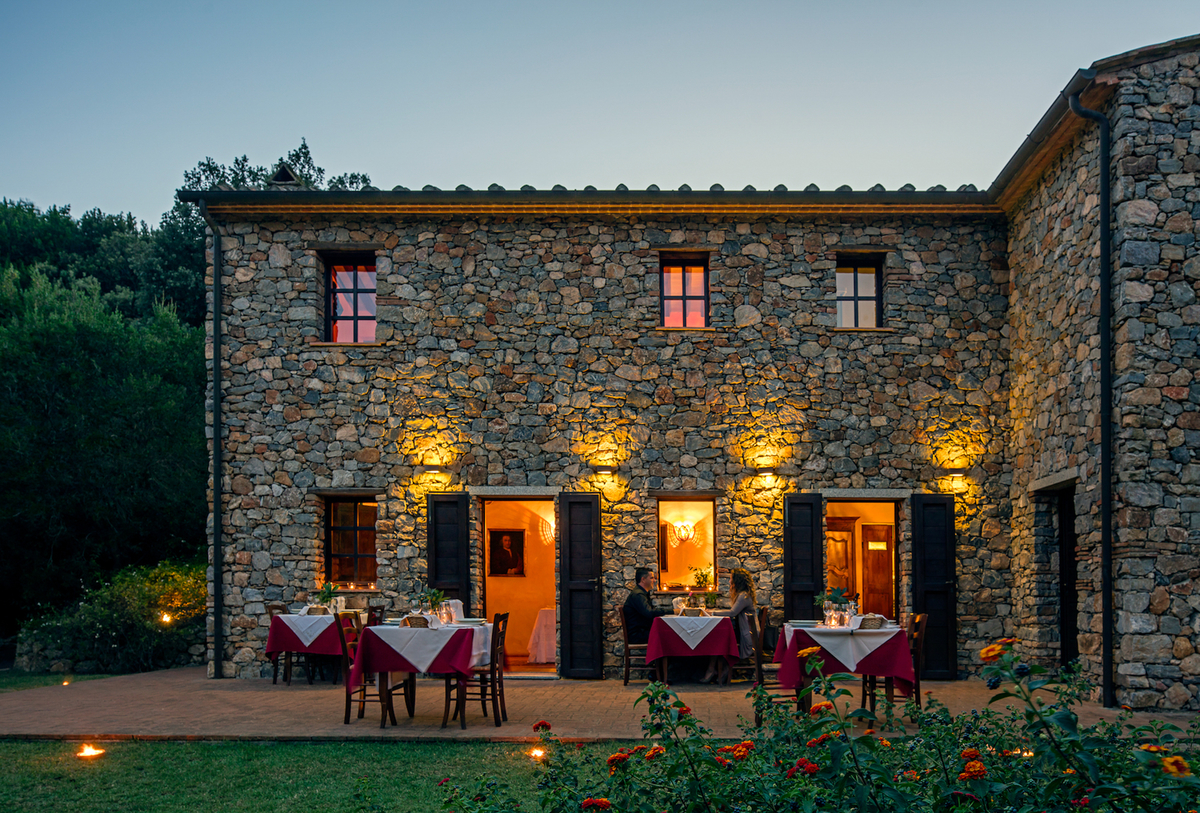 By sunset, I'm climbing a twisty gravel road toward Experience Relais Il Termine, a secluded luxury hotel set in a protected woodland overlooking the Gulf of Cavo. Built from limestone quarried on the island, Il Termine's Tuscan-style main lodge has six distinctive rooms of varying sizes. All feature Terracotta ceilings, exposed chestnut beams, and hardwood floors. And each is decorated differently with hand-sewn bedspreads, Persian carpets, and antique furnishings. Corresponding "forest rooms"—open-air nooks set in the nearby forest with private Jacuzzis—let hotel guests privately commune with nature.
Deep-sea fishing excursions and sunset cruises on Il Termine's owner's private boat can be arranged, as can extended spa sessions. But it's Il Termine's signature nightly five-course degustation menu featuring freshly caught seafood that wins me over. After dining on red tuna tartare, cuttlefish dumplings, and spaghetti with squid paired with wines from the Etruscan Coast, I too feel like the emperor of Elba.
_________
Never miss a story. Sign up for NUVO's weekly newsletter, here.