Manitoba's Falcon Trails Resort
Off-grid solitude in style.
Like many worthy adventures in this world, the journey to the luxury High Lake eco-cabins of Manitoba's Falcon Trails Resort begins by taking the road less travelled.
This particular road is actually more of a trail—a short, rugged three kilometres of jack pine and animal tracks, complete with muddy spots, majestic vistas, and some uphill climbs. It's also a rite of passage for those vagarious enough to enjoy the novelty of hiking themselves out to a remote retreat in an otherwise untouched corner of Canada. Passing swamps, gullies, and barely-blazed side trails, the journey feels utterly intrepid. But when the path opens up to a charming cabin in the woods, the sense of accomplishment you will feel is unparalleled. As the folks at Falcon Trails will tell you, this kind of vacation is all about having a self-guided adventure.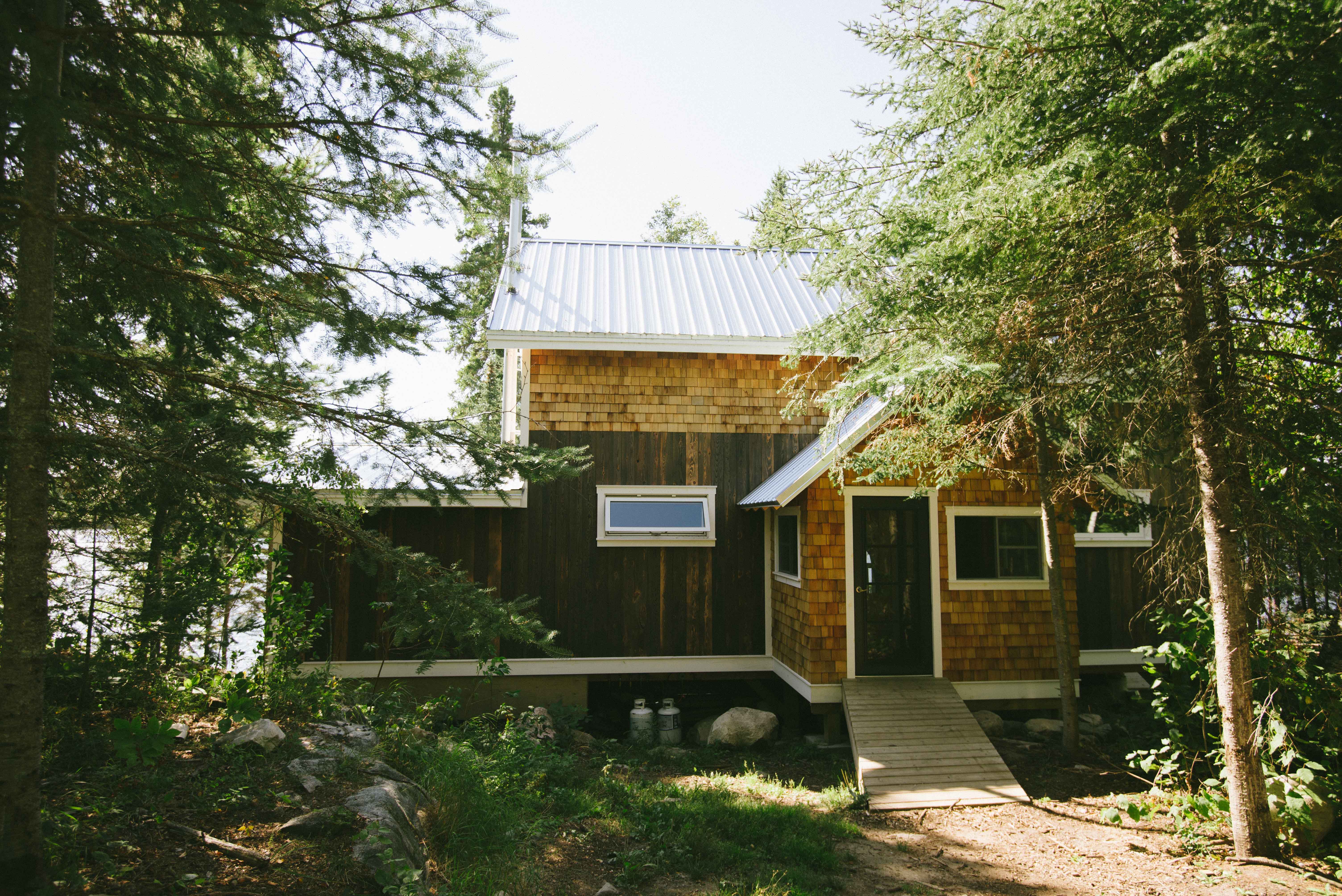 Falcon Trails Resort is a maze of lakefront cottages and cross-country ski and mountain bike trails. Idyllically positioned on the Canadian Shield, the resort has become a social hub for townsfolk, Winnipeggers, and international visitors alike; home to yoga retreats, a bustling ski slope, and on occasion, award-winning music festivals. Falcon Trails is also a family affair; community champions Barb Hamilton and Craig Christie, who built the year-round resort from the ground up in the early 1990s, share the wealth with their grown daughters, Emily, Brooke, and Caleigh. Together, they manage the property of 17 units—including six jewels in the Hamilton-Christie crown: the High Lake eco-cabins.
Idyllically positioned on the Canadian Shield, the resort has become a social hub for townsfolk, Winnipeggers, and international visitors alike.
Each designed using alternative building methods (including straw bale and live edge timber frame), the bespoke High Lake cabins are the physical realizations of utopian, off-the-grid, sustainable luxury.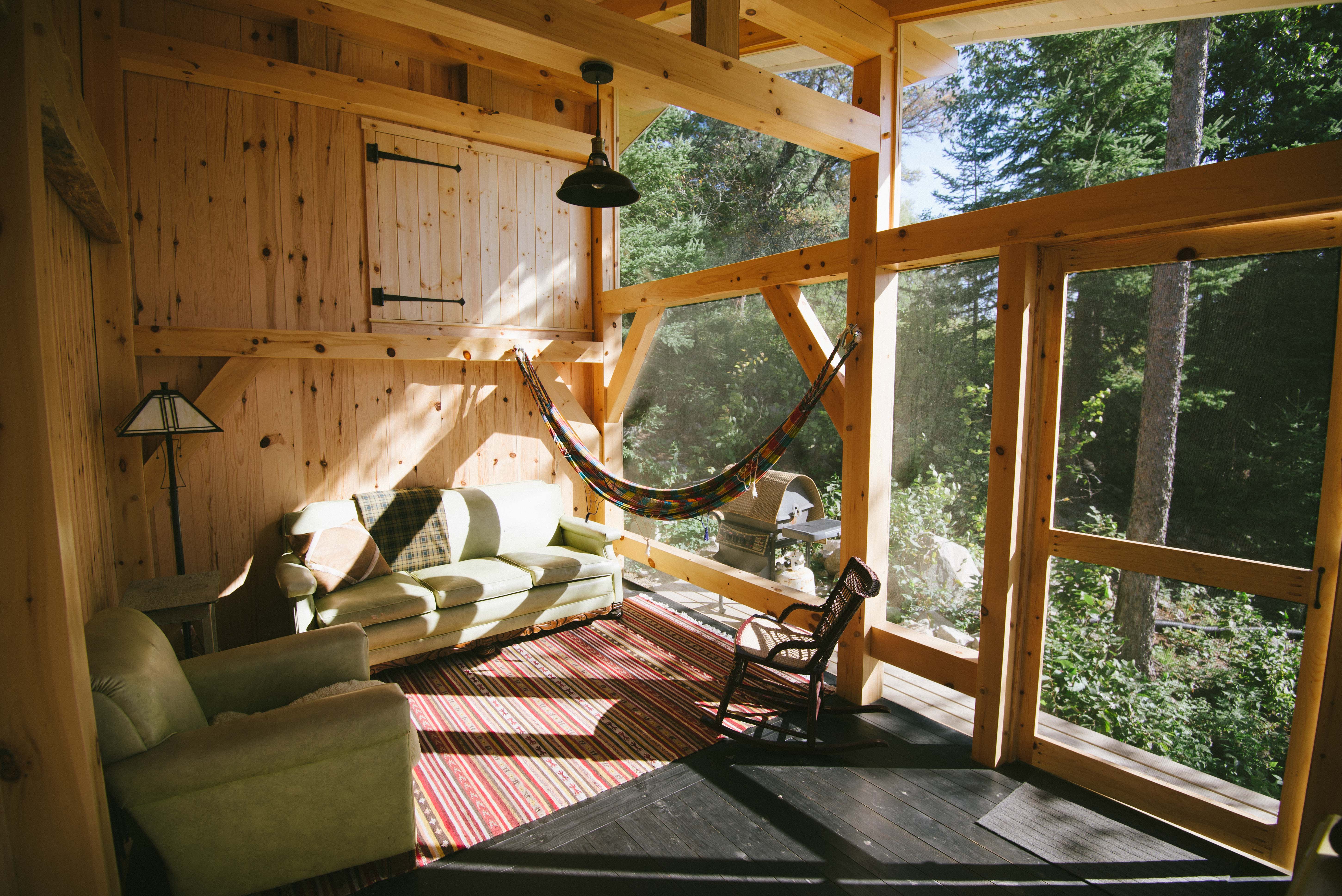 Powered by solar, heated by wood stove, and watered by a gravity-fed holding tank, they are a stylish reimagining of a classic cabin-in-the-woods retreat. Dramatic picture windows reveal the tranquil seclusion of High Lake's shores, reachable only by awaiting canoe. The cabins' interiors, thoughtfully crafted and furnished, feature eclectic antique furniture and quintessential cottage details: wall-mounted snowshoes; neatly stacked firewood; and in the most recently-built Kingfisher cabin, a charming library of vintage Canadiana trappings.
Terry, the amiable all-terrain driver (who eases the trek to your cabin by delivering your bags), will run you through the basics: igniting the propane-fueled stove; flushing the compostable toilet; and the general direction of a picnic-perfect island. Then, just like that, he'll be gone, the mechanical peal of his ATV fading into a suddenly stunning silence—and you'll be in perfect solitude.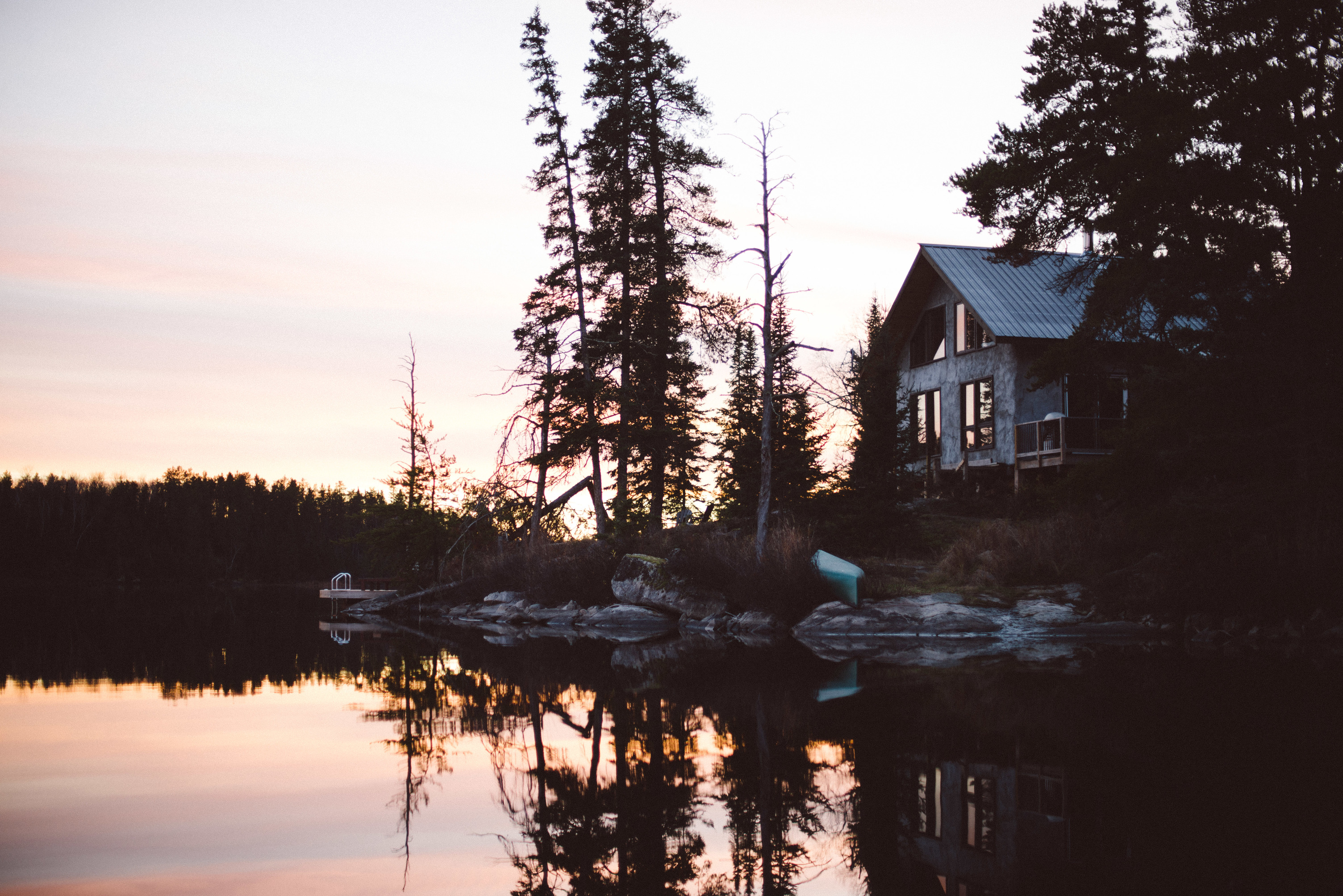 What you do in this enclave of boreal beatitude is up to you, but whether you find yourself ambling across acres of ancient Precambrian earth, canoeing by the resident otter family, or sitting in your loft bed, watching the sunrise beyond that picture window, rest assured: it will be time well spent.
Falcon Trails Resort, Falcon Lake, Manitoba, Canada R0E 0N0, 1.204.349.8935.
_________
Never miss a story. Sign up for NUVO's weekly newsletter, here.