Dr. Martens and JJJJound Collaborate on the Ultimate Artist's Shoe
News from the world of fashion collaborations. Dr. Martens, the famous shoe brand with a loyal following among artists and creators, has teamed up with Canadian Justin R. Saunders of JJJJound for two pairs of made-in-England shoes. Immediately recognizable due to Dr. Martens' iconic yellow stitching, these shoes are meant to evoke the changing nature of the artist that never lets go of original forms and inspirations.
The silhouette is called Archie II and is a low-top take on the classic Dr. Martens Oxford was re-made in two shades. A black "Wyoming" leather shoe is supposed to represent a traditional artist, while the brown "Crazy Horse" leather is for the contemporary artist.
"Samples landed perfect the first try – which is very rare for us," says Saunders. "Our goal was to take quality materials, an iconic sole and present the classic shoe in a slimmer shape to our audience. When Dr. Marten's offered to make the shoes in their England factory it felt like an alley-oop."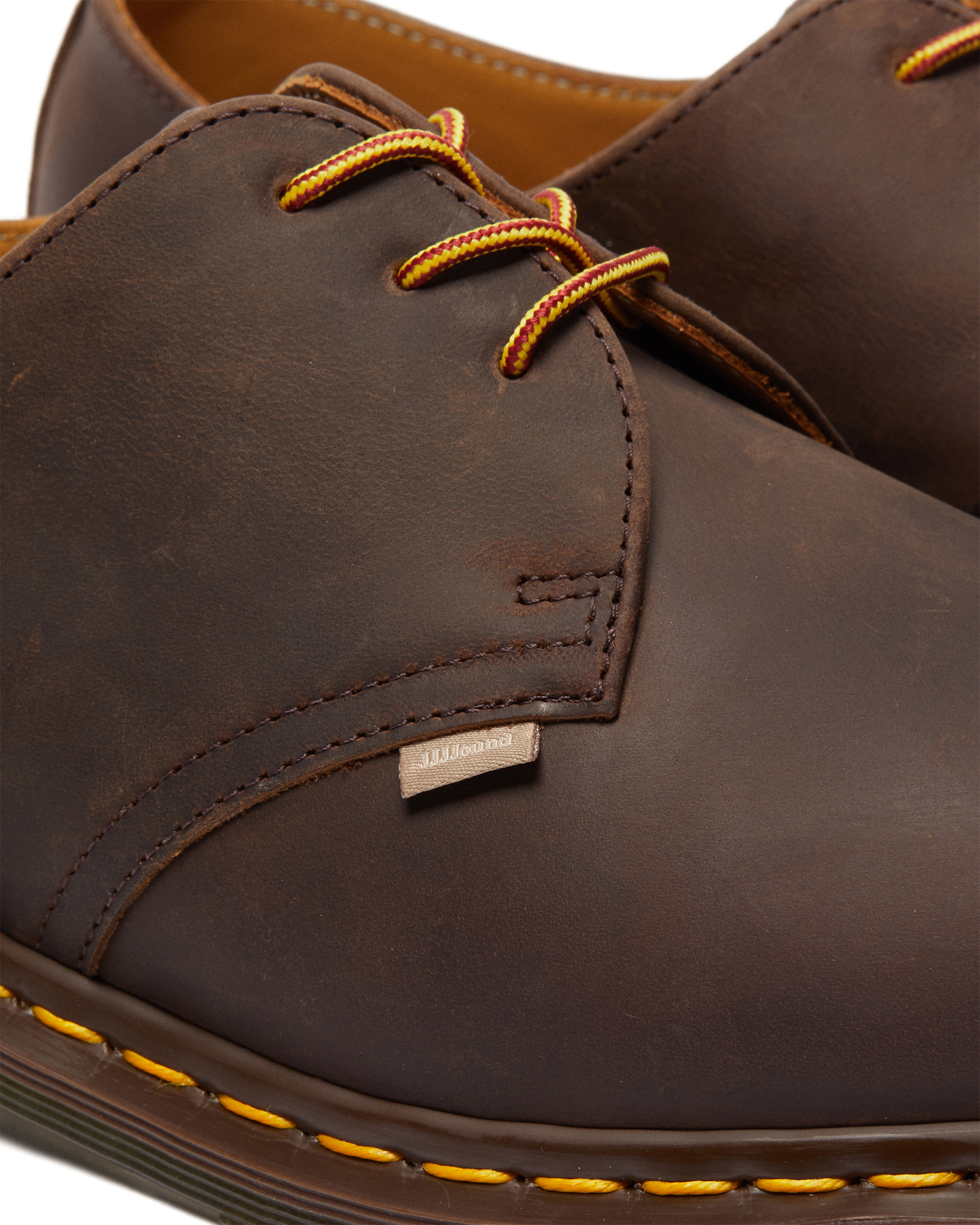 While so many collaborations often just feel like the mixing of prints and brand imagery, this one's subtly actually makes it stand out. JJJJound's low-key aesthetic somehow meshes well with the loud-and-proud Dr. Martens silhouette in a way that bridges the pond and hopefully lays tracks for more team work in the future.