For Watches and Wonders 2021, Cartier reissues the hit 1970s timepiece.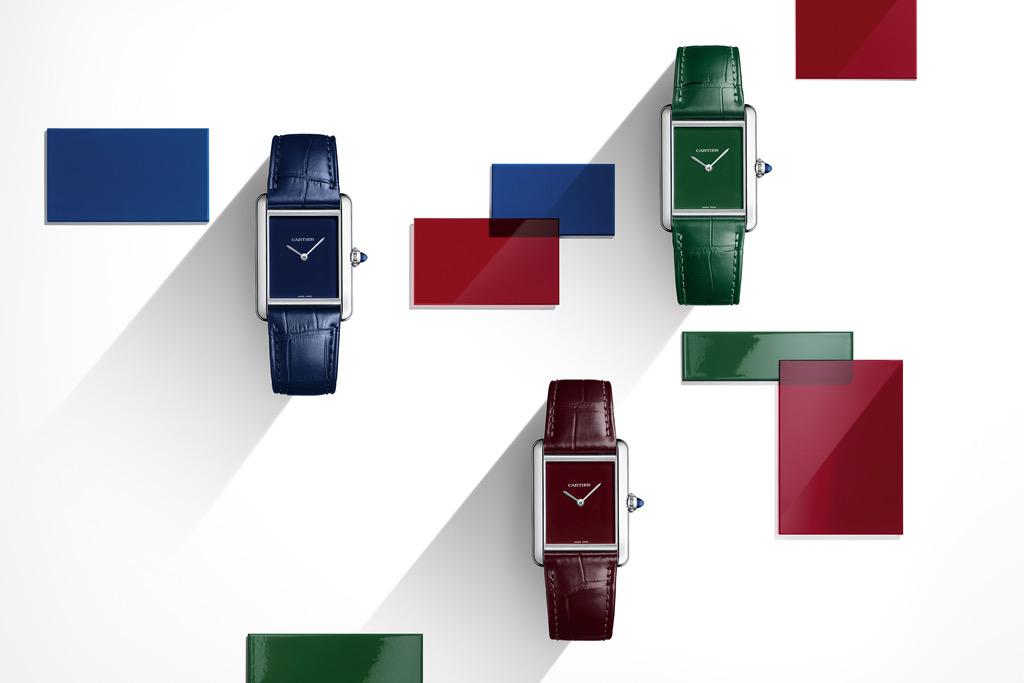 Chic, n'est pas?
Too often in watchmaking, the focus is on the technical and the pricey. Continued innovation is critical for the watch industry, but complication for complication's sake serves a limited number and perpetuates the notion that a good watch costs five figures. Sometimes, you just need watches that are goodhearted and fun. Enter the Cartier Tank Must, a 1970s icon back for 2021 to entice a whole new generation.
The monochromatic blue, green, and burgundy pieces are the headliners of the Tank Must collection. As the Parisian brand likes to remind us: Across the globe, or across the table, a Cartier watch is always recognizable, and these quartz-powered, steel watches (the original had vermeil cases) communicate Cartier, even though the dial aesthetic favours minimalism, eschewing the Must de Cartier text and Cartier's double C logo. The crown is set with a blue synthetic spinel cabochon.
This charming trio will be for sale come September and is a Cartier must (had to).